---
---
Many female agricultural workers, livestock farmers, and handicraft artisans from rural regions who have migrated to major cities with their families because of the economic effects of the coronavirus become street vendors, according to Mahnaz Ghadirzadeh, a women's rights activist.
Ms. Ghadirzadeh made the comments in an interview with the Labor News Agency (LNA).
"Many rural women are agricultural workers or livestock farmers or make handicrafts," Ghadirzadeh said. "These women cannot engage in similar work when they move to cities. As a result, they engage in unproductive trades such as peddling goods in the streets."
"It takes a while for most migrants to settle in their new homes and make enough money to make ends meet. They have to work hard to earn a living," Ghadirzadeh noted. "Most rural men are unskilled workers and get jobs as day laborers. Their wages are not enough to meet the cost of living in the city. Their wives must also find work. They become street vendors in most cases."
"Loan schemes would be helpful, but it would be next to impossible for rural women to get a loan given that they do not have regular jobs or collateral, and cannot make the monthly payment," Ghadirzadeh explained. "We should either create specific loans for these people or give them financial help."
The COVID-19 lockdown has had a devastating effect on the rural communities whose livelihood depends on farming, tourism, and handicraft products, forcing many people to migrate to urban centers in search of work.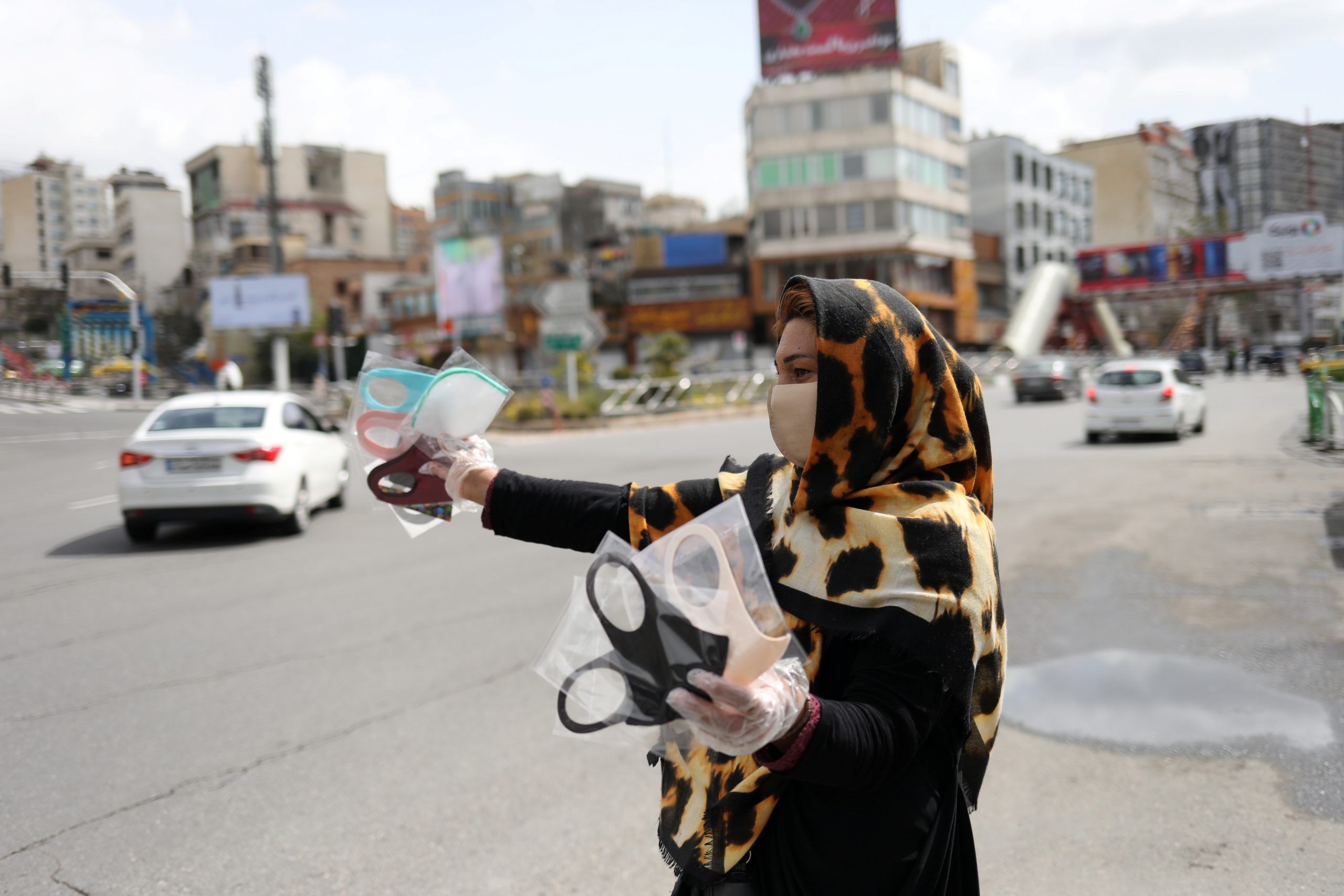 A report released in April by the Majlis (Iranian Parliament) Research Center said: "The economic effects of the coronavirus outbreak have prompted many people who had left big cities and settled in small villages to return home, and have forced many young men from rural communities to migrate to urban centers in search of work."
"The lockdown has significantly reduced the number of domestic tourists visiting small rural regions. As a result, the handicraft trades and souvenir shops have lost a significant revenue source," the report added. "Many people in small communities cannot sell their products in local markets, including eggs, poultry, and vegetables."
In comments reported by the Tasnim News Agency on April 20, the deputy vice president in charge of the development of rural and disadvantaged regions, Mohammad Omid, said: "Nearly 13,000 villages became ghost towns between 1986 and 2016."
On the same day, Mohammad Shakib Basteki, an expert in rural development, told ILNA: "The coronavirus has had a massive impact on the rural economy, especially the handicraft trade and tourism industry. The scale and extent of migration from rural communities to major cities will depend on how effectively we address the problem."
This article was translated and adapted from Persian by Fardine Hamidi.