The COVID-19 pandemic has devastated the economies of most countries around the world and resulted in millions of job losses. Iran, which already faces double-digit inflation and rampant unemployment, is among the countries hardest hit. Kayhan Life has spoken to several Iranians who have lost their jobs as a result of the coronavirus outbreak.
Iran has been slow in combating the COVID-19 virus, and blamed U.S. sanctions for preventing it from buying medicine and medical supplies. Washington dismisses the accusations. It notes that the U.S. and the Swiss government agreed to a joint humanitarian scheme on Feb. 3 allowing companies to provide food, prescription medicine, and medical equipment to Iran without being penalized by stringent U.S. sanctions.
Under the scheme, the Swiss Humanitarian Trade Arrangement (SHTA) ensures that Swiss-based exporters and trading companies in the food, pharmaceutical, and medical sectors have a secure channel with a Swiss bank that guarantees payments for the sale of their products to Iran. Several international aid agencies, including the World Health Organization (WHO), UNICEF, and a few foreign companies, have also been sending essential supplies to Iran since early March.
Meanwhile, Tehran has yet to present a coherent or comprehensive plan to fight the epidemic and help business. President Hassan Rouhani's cabinet, the Ministry of Health and Medical Sciences, and the National Headquarters for Fighting Coronavirus have acted somewhat erratically in balancing social-distancing rules with the rollout of a realistic scheme to reopen the economy.
On the advice of the National Headquarters for Fighting the Coronavirus, the government eased the lockdown on many cities across the country on April 11, allowing businesses and offices there to reopen. Many government employees and other workers have gone back to work since then.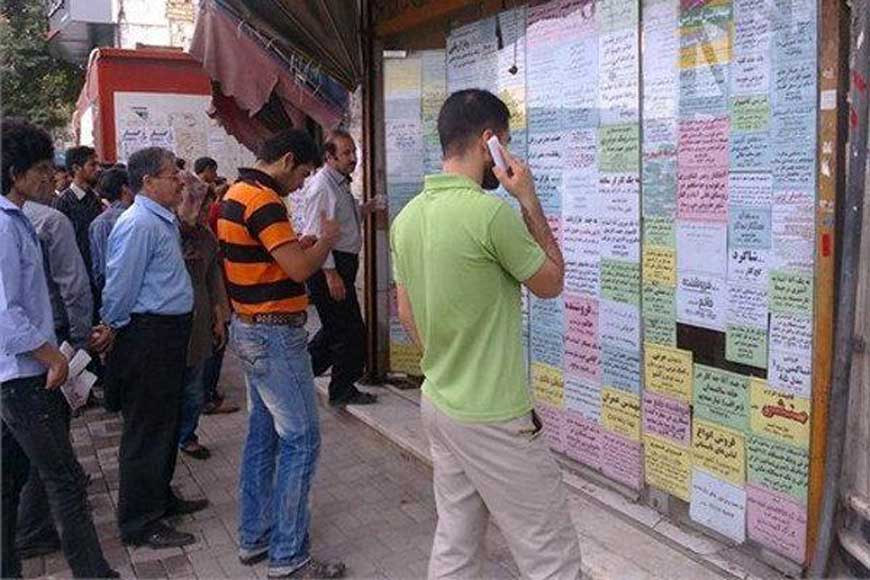 Earlier in April, Hossein Modarres Khiabani, the deputy Minister of Industry, Mine, and Trade in charge of commerce, said that businesses that posed no public health risks and were unlikely to cause the spread of coronavirus could soon reopen under the government's "smart social distancing" scheme. Mr. Khiabani added that the government would add other businesses to the list through a risk assessment process.
The Iranian economy was crumbling even before the COVID-19 pandemic. In December 2017, Iranians from all walks of life, including truck drivers, teachers, factory workers, retired army officers, and pensioners, poured out on the streets to protest against the high cost of living and the regime's failure to tackle chronic unemployment, hyperinflation, and corruption. In October 2019, another wave of violent unrest was sparked by the government's decision to raise fuel prices, leaving 304 people dead and scores of others injured.
Now, with the virus and accompanying lockdown, Iranian manufacturers, wholesalers, and retailers are suffering a sharp drop in business, leading to store closures and massive layoffs.
The latest job-seekers fall into two categories. Some government workers were temporarily laid off because of the quarantine measures. Others were fired after businesses closed or reduced their workforce because of the dire economic conditions.
The service industry and retailers, which expected a surge in revenue during Nowruz (the Iranian New Year, which this year was celebrated on March 20), had to close in mid-March and suffer significant losses. Most have either gone bankrupt or been forced to fire their workers and staff. Many will never recover. As a result, the number of unemployed workers has continually increased in recent weeks and days. Most are in the manufacturing and services industries, union representatives say. According to the Ministry of Industry, Mining and Trade, 600,000 people had filed for unemployment benefits as of April 18.
Kayhan Life recently spoke to several people who had lost their jobs since the coronavirus outbreak.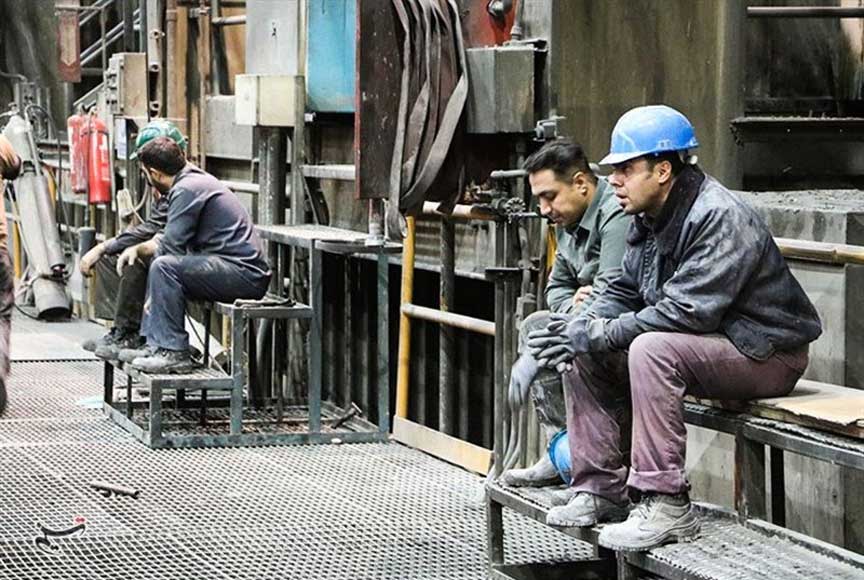 Kaveh is a university graduate with a master's degree in history. He could not find work in his field of study and got a job in construction instead. After losing that job and spending all of his savings, he was hired as a security guard by a human resources company two years ago. The HR company, however, fired Kaveh and 23 of his colleagues in early April.
"Thankfully, God gave me a strong body that qualified me for the security guard position, given jobs are so scarce these days," Kaveh said. "Twenty-three other people and I were on an 18-month contract. Three of us usually rotated through 8-hour shifts. Although our contracts ended in late December, we continued working, thinking they would be renewed automatically."
"We worked until late March when they closed the place because of the coronavirus outbreak. The company fired all of us on the spot when we returned to work in early April," Kaveh explained. "Being unemployed for lengthy periods and not getting expert jobs, despite having a university degree, took its toll on my personal life; as a result, my wife and I separated."
"A friend of mine who has two children could not make ends meet despite having a full-time job," Kaveh noted. "He told me he would hold on to the remote control while the family was watching TV at night and changed the channel whenever a food commercial came on. He was afraid that his children would ask for food they saw on the TV, which he could not afford to buy. That embarrassed him."
"Right after they fired me, I thought I would never find another job, form a family or have children," Kaveh added. "I have lost all hope now."
Khosrow, who had been working at a children's shoe manufacturing plant for the past three years, felt the same way when he lost his job in early April.
"I worried about the rent, daily expenses, and monthly payments, but I also felt utterly helpless and thought I should leave the country. I despaired," Khosrow said. "Our boss fired close to 30 people in our factory, which was three-quarters of the workforce. Most of the factories making shoes, purses, and clothes in Tehran have laid off many of their workers."
"Most of these manufacturers had used cash or had written checks to buy raw material, expecting massive revenue during Nowruz, but have suffered great financial losses instead. They do not have money to cover those checks," Khosrow added.
Mahsa has a masters degree in English and has 15-years of experience teaching IELTS (The International English Language Testing System for non-native English language speakers). She lost her job after the language school closed at the outset of the coronavirus outbreak.
"I cannot work as a private tutor because of the lockdown," Mahsa said. "Teachers only receive between 25 percent and 30 percent of what the language academy charges its students, which is not a substantial amount of money. Most Iranian families have been under financial pressure and cannot afford to pay for language lessons. An online course is not a substantial source of income. They are mostly for IELTS students. As of now, I do not have enough students to set up an online class."
Mahsa lives with her mother and sister in Tehran. The three of them have been living on Mahsa's income and her mother's pension.
"Many of my colleagues, relatives, and friends have lost their jobs since the coronavirus outbreak," Mahsa noted. "Meanwhile, the price of food has been going up every few days. My family is gradually dropping below the poverty line. I am tired. Losing my job has had a bigger impact on our lives than coronavirus."
"Rampant unemployment is having a devastating impact on the Iranian economy and society. Our nation faces an uncertain future; unless there is a fundamental change in the governing system," Mahsa added.
Bijan is a journalist who is not very optimistic about the future. He and several of his colleagues used to earn good salaries but now have to take on a second and even a third job to make ends meet. He is very fortunate to have a language skill, which enabled him to work as a freelance translator until recently.
Bijan does not believe he can get steady work as a journalist ever again. He thinks many other journalists are in the same position.
"There is no way for any of us to get a job with a newspaper right now because they have suspended print," Bijan said. "I think the government is using coronavirus as an excuse to prevent the newspapers from publishing any information about the epidemic. When I worked as a full-time journalist for a newspaper, authorities would shut it down after a few months. It is possible to find freelance work for an online publication now and then. The pay is, however, not that good."
Bijan is studying for his doctorate and worries about his university tuition. He used to rent an apartment in the Mirdamad neighborhood on the north side of Tehran but moved to his parents' house in a small suburb a few years ago because he could not afford to live in the city any longer. Fortunately, he does not have to pay rent, which is a massive weight off his mind.
"The cost of living has risen steadily," Bijan said. "The price of food products, especially meat, goes up every week. While the price of electricity has increased much, mobile phone and internet charges have skyrocketed. It is getting more expensive to live in the city every year. I used to be a member of the urban middle class before but now live in a small suburb. The economic situation has changed the social fabric of our nation."
Sepideh is an architect who worked for an architecture firm on the north side of Tehran for five years before losing her job in mid-March. The company did not renew her contract.
"Coronavirus was just an excuse for our boss and managers in other companies to fire people," Sepideh said. "The managing director of our company kept the business going with great difficulty last year. We had lost many customers. There were only a few building projects on the north side of Tehran. I suspected that the company was using its capital investment to make the payroll. Coronavirus gave the company an excuse it needed to lay people off."
"I was an honor student throughout school," Sepideh explained. "I love architecture. I was one of the most creative people at the firm. It was devastating to lose that job. I am single and live with my father, who is a retired teacher. We somehow manage and make ends meet. As bad as losing my source of income was, I am mostly upset because I do not know if I ever get another architecture job."
This article was translated and adapted from Persian by Fardine Hamidi.