---
---
Iran's population is aging because people are living longer, and young married couples have fewer children, according to Saeed Namaki, the Minister of Health and Medical Education.
"Women are living longer than men because they take better care of themselves," Mr. Namaki was quoted on October 1 by the semi-official Fars news agency as saying. "Although aging is a natural process, some 8.3 percent of the country's population is 65 and older."
"That figure will rise to 16 percent soon. It will continue to increase to 28 percent in the coming years. The government and health officials must develop programs to accommodate the special needs of this growing segment of Iranian society," Namaki said during a gathering of health professionals to mark the United Nations International Day for Older Persons on October 1.
Vahid Ghobadi Dana, the director of Iran's Welfare Organization, has also said that the country's elderly population is growing at a fast pace. In comments reported by the daily Etemad on October 4, Mr. Ghobadi Dana explained: "Nearly 10 percent of the country's population is 65 and older. The number will increase to 28 percent by the year 2051."
"Developing plans for the personal and social welfare of our senior citizens is the main priority of the Welfare Organization," Ghobadi Dana noted. "The National Document on Older Persons will help us enable our senior citizens to live independent and dignified lives. The document is a roadmap for establishing policies. We could determine the budget for the program after the Majlis [Iranian Parliament] has passed the proposal. Ultimately, relevant institutions will implement its articles."
According to Mohammad Ali Hemmati, a board member of the Welfare Organization, the cost of welfare schemes for the elderly is three times the other social security programs. Mr. Hemmati made those comments during a meeting with senior managers at the Welfare Organization on October 3.
"Maintaining good health becomes a priority for people after they reach 65," Hemmati was quoted by the Mehr News Agency as saying. "Senior citizens can have an active life if they watch their diet, exercise, and visit their doctors."
Addressing a conference at the Gilan University of Medical Sciences (GUMS) on the United Nations International Day for Older Persons, Hossein Nahvinejad, the head of the Welfare Organization for the northern province of Gilan said that close to 20 percent of the country's senior citizen lived under the poverty line.
"Close to 10 percent of the country's senior citizens live alone, and 15,000 of them live in nursing homes," Mr. Nahvinejad was quoted by the Iranian Labor News Agency ILNA on October 1, as saying. "Some 1.5 million senior citizens receive aid from the Imam Khomeini Relief Foundation. Between 15 to 20 percent of the country's elderly live under the poverty line."
Dr. Mohsen Salmannejad, the director of the Secretariat of National Council of Elderly, was quoted by several online news agencies last year of saying that 30 to 40 percent of senior citizens in Iran were living under the poverty line.
Pensioners aged 65 and older receive between $410 and $683 a month. The cost of living for a family of four is around $2,185 a month. It is next to impossible for older persons on fixed incomes to make ends meet. Many senior citizens are, therefore, forced to work to supplement their pensions.
"Senior citizens' contribution to the country's economy stands at 16.6 percent, of which 29.4 percent are men, and 4 percent are women," the Students News Agency (ISNA) said on October 2, citing a recent report by the Ministry of Cooperatives, Labor and Social Welfare office for statistics. "Close to 2.3 of the senior citizens are unemployed, of which 2.36 percent are men, and 0.7 percent are women."
According to official data, close to one million elderly in Iran have full-time jobs. The figure includes only registered employees and not those who work in rural areas or on farms or drive unlicensed taxis. Senior citizens who never paid into the social security schemes through their jobs when they were young do not receive any pension or welfare benefits, which puts them in difficult financial situations.
The country's dire economic conditions have widespread implications for various segments of Iranian society. In comments reported by the Tasnim news agency in February, Dr. Majid Behrouziniya, the director of the Supreme Non-Governmental Association of Rehabilitation Centers for Disabled Persons in Iran, warned that many state nursing homes for disabled senior citizens would shut down next year.
Despite claims by the government and the Majlis to have proposed and passed legislation protecting the civil rights of the country's growing number of senior citizens, many people 65 and older are not receiving adequate healthcare or public aid and are having difficulties to make ends meet.
No comprehensive social welfare programs are providing the country's senior citizens with dignified healthcare and adequate social security support. Most developing countries have, in the past decade, created extensive health, social, and welfare programs to care for their older persons.
The UN Principles for Older Persons, adopted by the General Assembly Resolution 46/91 in December 1991, states: "Older persons should be able to live in dignity and security and be free of exploitation and physical or mental abuse. Older persons should be treated fairly regardless of age, gender, racial or ethnic background, disability, or another status, and be valued independently of their economic contribution. Older persons should have access to social and legal services to enhance their autonomy, protection, and care."
Despite the Islamic Republic Constitution that guarantees the civil rights of senior citizens, and the Rights of Older Persons Charter which was ratified by the Majlis ten year ago, the regime has refused to adopt the UN resolution or any other law that safeguards the social, economic and healthcare of the country's elderly.
"State must provide financial aid to older persons who do not have access to adequate food, water, shelter, clothing, and health care," Article 5 of the charter says.
The charter's Article 9 states: "Older persons should have access to specialized care, including medical and rehabilitation services. It is the responsibility of the government to provide rehabilitation facilities and hospitals with adequate equipment to care for older persons."
"Rehabilitation clinics must provide private rooms and communal areas for their elderly patients during their treatments," Article 2 says.
Senior citizens in Iran have no choice but to get the same health insurance available to the rest of the population, which does not cover some medical conditions, healthcare, and prescriptions. In most cases, an older person must initially pay for his or her medical treatment and hospitalization. A few weeks after receiving the receipts, the insurance company will reimburse the person a portion of the total medical cost.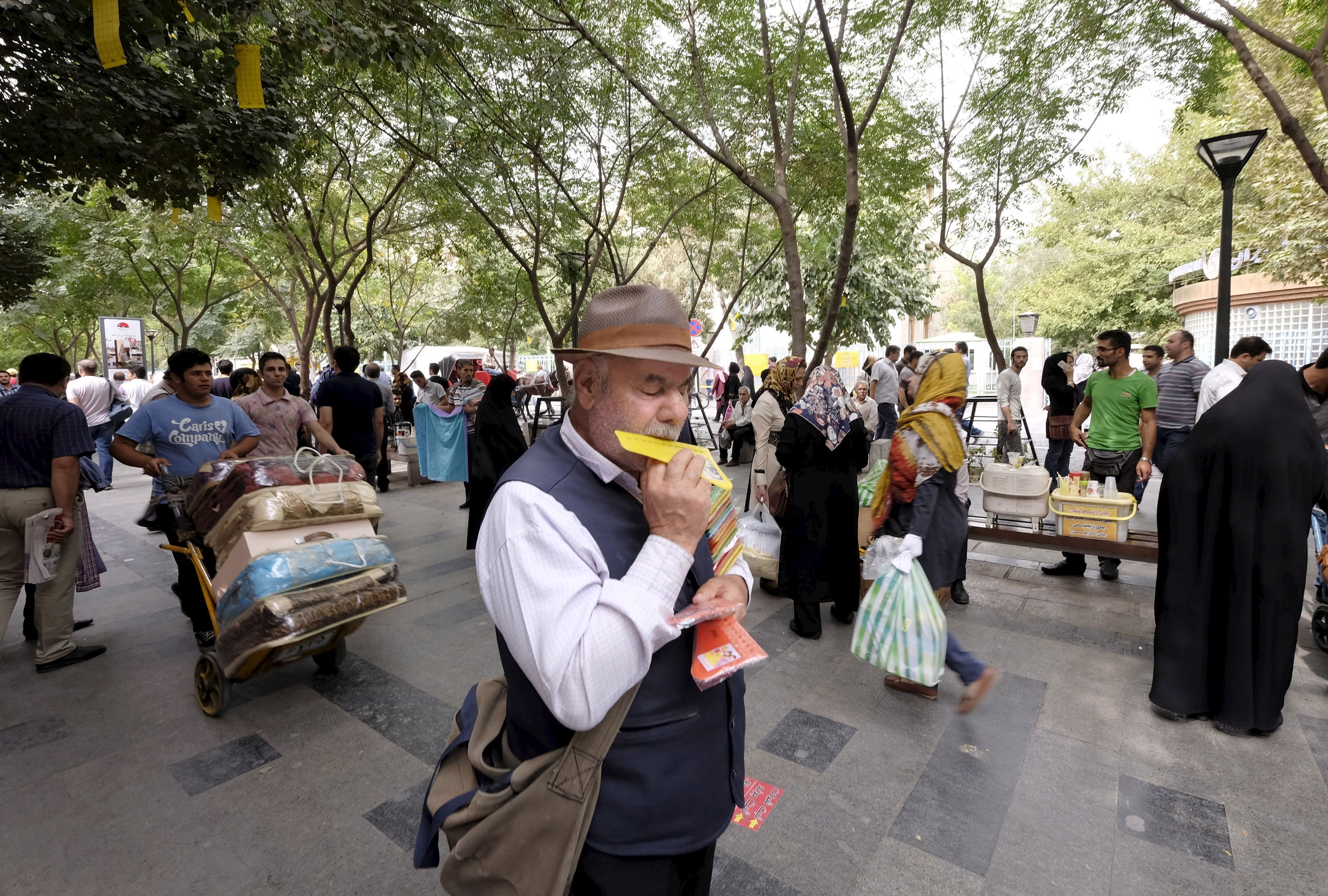 Also, most health insurance companies do not cover the cost of prescription drugs, which places a tremendous financial burden on the elderly population, many of whom live below the poverty line.
Dire economic conditions in Iran have prompted nationwide protests and strikes in the past few years by factory workers, truck drivers, teachers, doctors, nurses, pensioners, retired military officers, disabled persons, and senior citizens.
The lack of a comprehensive state-funded social, financial, and healthcare system in the Islamic Republic of Iran severely compromises the right of older persons to dignity and autonomy in medical and healthcare.
---
[
Translated from Persian
by Fardine Hamidi]
---