---
---
Cybersecurity experts and financial analysts have estimated that a weeklong internet shutdown enforced by the Islamic Republic following a wave of violent nationwide protest over a gasoline price hike, which left more than 200 people dead and scores of others injured, has inflicted billions of dollars in damages to the Iranian economy.
Iranian officials have, however, remained defiant in the face of international condemnation of the regime's brutal crackdown on protesters and its efforts to censor social media.
Iranian Minister of Information and Communications Technology Mohammad-Javad Azari Jahromi, who was sanctioned by the U.S. for his role in shutting down the internet during the recent protests, tweeted (in English): "I'm not the only member of the club of sanctioned persons (Based on Trump's fairytales). Before me, Iran ICT startups, Developers, Cancer patients, and EB children were there. I'll continue advocating access to Internet & I won't let the U.S. prohibit Iran's development."
NetBlocks, a non-government organization that monitors cybersecurity, has confirmed that while connectivity has been restored across much of Iran, mobile internet remains mostly unavailable.
According to NetBlocks, the six-day internet blackout inflicted $367 million in damages to the Iranian economy.
The Tehran-based Fararu news website, however, reported a higher figure of nearly $1.5 billion for the first four days of the shutdown.
Some market analysts have said that online businesses in Iran suffered $214 million in damages in the first three days of the blackout.
Despite different estimates, every sector of the Iranian economy has been severely affected by the recent internet shutdown.
The blackout also interfered with the GPS systems that allow Iranian traders to track the shipment of their products on the marine traffic and ship-tracking websites.
The shutdown has affected several industries that have narrowly bypassed U.S. sanctions and have been doing business with foreign companies by using currency exchange traders to transfer funds.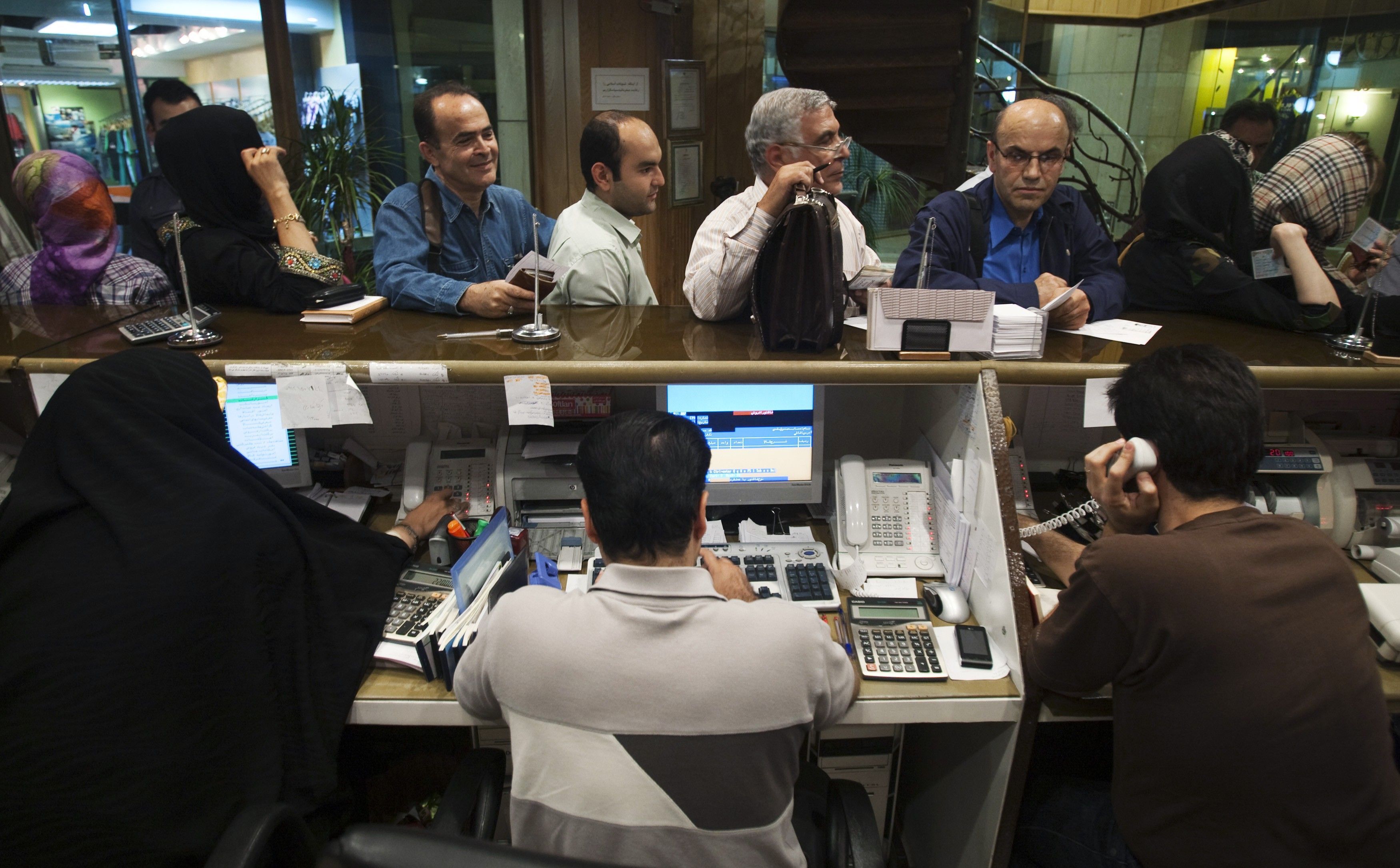 Meanwhile, foreign currency exchange shops in Iran did not conduct any business during the week-long internet blackout.
The Iranian film industry did not escape the fallout from the internet shut down. The online movie ticket sales for the second week of November showed a massive drop from the expected $712,000 to a mere $1,500.
Travel agencies could not sell any tour packages, book any flights or reserve hotels for their customers.
"Not all travel bookings are by people who plan to go to Antalya [Turkey] on vacation," Rahmatollah Rafiei, the general secretary of the Association of Air Transport and Tourist Agencies of Iran told the Iranian Students News Agency (ISNA) on November 20. "There are many instances when people have to travel on short notice for medical or other emergency reasons. They should have considered these issues before shutting down the internet completely."
"Travel agencies and people cannot purchase any foreign flights," Mr. Rafiei explained. "The agencies have, however, access to Iranian sites through the intranet which enables them to sell tickets for domestic flights and train trips. People do not have access to domestic travel sites."
"The bulk of travel agencies' income comes from selling overseas flights," Rafiei added. "They cannot even issue those tickets that have already been paid for or booked in advance. They are frustrated and have no way of contacting their customers because they use social media to communicate with their clients."
The internet shutdown severely impacted many home-based and startup businesses because they could not provide their online services, receive any orders, and ship any products.
Stock and commodity brokers have suffered massive financial losses for being unable to trade online.
Many government agencies, particularly those providing social services, could not operate effectively during the week-long internet blackout.
The international community has criticized the Islamic Republic for its heavy-handed treatment of protesters and its attempt to cover up its violation of human rights by shutting down the internet and social media.
---
[
Translated from Persian
by Fardine Hamidi]
---