---
---
Most Iranian businesses expected a surge in consumer spending before the Iranian New Year on March 20, but suffered massive losses caused by the coronavirus outbreak. As a result, banks will be flooded with bounced checks because of nonsufficient funds (NSF) to cover payments, warns Ali Sarzaeim, an associate professor of economics at Allameh Tabatabai University's Department of Insurance Management.
Mr. Sarzaeim made the comments in an interview with the Tehran-based Fararu news website earlier this month.
"Some 50 percent of the country's workforce is in the service industry," Professor Sarzaeim said. "It has been hit the hardest by the coronavirus outbreak. Many businesses wrote checks to their vendors and others but did not generate any revenue because people did not go out shopping before the New Year as they do every year. So these businesses do not have the cash in their bank accounts to cover these checks."
"The collection dates on these checks are around the third week of April, which means banks will probably not honor most of them," Mr. Sarzaeim noted. "We may face a tsunami of bounced checks soon."
"We must think of a workable solution quickly, so the situation does not become a crisis," Sarzaeim warned. "The problem can exasperate an already critical financial challenge that manufacturers and businesses are facing."
"Banks must give more time to businesses to cover those checks, and show some flexibility regarding their tax liabilities and insurance premium," Sarzaeim explained. "We must also return people to work and reopen businesses as quickly as possible."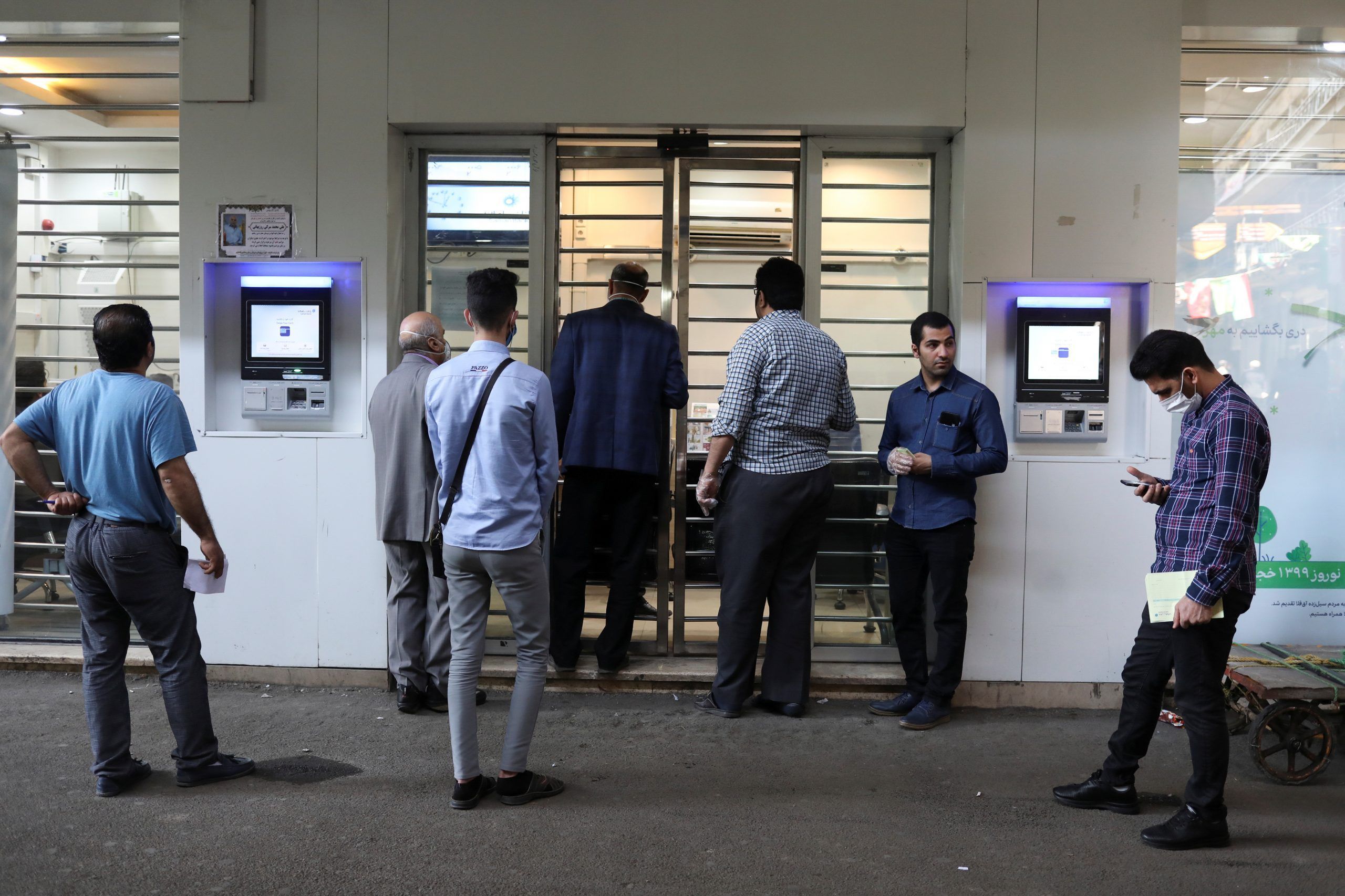 "I do not believe that the inflation rate will rise post-epidemic, because consumers' buying power has already diminished significantly. People are facing tough economic situations," Sarzaeim added. "There will not be any consumer demand if the prices of goods continue to climb. Manufacturers and retailers will try to control prices and return the situation to normal."
Fararu also spoke to Kamran Nadri, a member of the Monetary and Banking Research Institute (MBRI), a think tank affiliated with the Central Bank of the Islamic Republic, who believes that banks should provide an overdraft facility to their business customers to cover their checks.
"Providing an overdraft facility loan is a standard practice in many countries around the world. It is a useful and positive tool," Mr. Nadri said. "Unfortunately, it is not part of our outdated banking system, which is behind the rest of the world."
"The coronavirus outbreak has forced many businesses to shut down, and many people have lost their jobs in the past two months, so it is not surprising that we should see a flood of bounced checks," Nadri noted. "Banks can offer overdraft facilities to their customers based on their credit history and previous dealings with them. Many businesses will reopen this week, and they can repay the overdraft loans in a relatively short time."
On the advice of the National Headquarters for Fighting Coronavirus, the government eased the lockdown on many cities across the country on April 11, allowing many businesses and offices to reopen. Many government employees and other workers have gone back to work since then.
Earlier this month, the Central Bank of Iran ordered all managers of state-owned banks in the country to provide a three-month grace period for checks issued between Feb. 20 and May 20.
"The measures are to help those businesses which have been affected by the coronavirus epidemic, particularly small businesses, and do not have sufficient funds in their bank accounts to cover the checks issued between Feb. 20 and May 20," the memo to the bank managers said. "Business owners can apply for a three-month extension, and will not be penalized under Article 5 of the Returned Check Act."
Many local bank branches around the country have reportedly ignored the Central Bank's directive.
Several shop owners and retailers held a protest in front of the governor's office in the city of Arak, the capital of the central Markazi Province, on April 11, demanding that authorities honor the National Headquarters for Fighting Coronavirus's recommendations for helping local businesses.
Speaking to the Iranian Students News Agency (ISNA), the executive director of the board of trustees of the Arak Historical Bazaar, Alireza Asgari, said: "Traders and merchants who have gathered here today own businesses in the Arak Historical Bazaar, and they want answers."
"Immediately after the outbreak of coronavirus, and even before the government issued its health guidelines, business owners in Arak bought hygiene products and disinfected their shops," Mr. Asgari said. "They also recommended closing the Bazaar for a while to slow down the spread of the virus."
"The country's economy was in poor shape even before the coronavirus outbreak," Asgari noted. "Inflation and diminished consumer buying power posed serious challenges to local businesses. Coronavirus only exasperated an already dire economic situation. Shops in the Arak Historical Bazaar had to close in March, which is the busiest time of the year for business. It is, therefore, vital for the government to find a workable solution quickly to help business owners here."
"On the advice of the National Headquarters for Fighting Coronavirus, banks were to help businesses and workout practical plans regarding their monthly expenses and checks that are returned because of nonsufficient funds, but they have done nothing to date," Asgari added.
This article was translated and adapted from Persian by Fardine Hamidi.