---
---
Iranian airlines have reported a massive drop in the volume of air travel since the outbreak of the coronavirus, Reza Jafarzadeh, the Spokesman for Iran Civil Aviation Organization has said.
"Recent data has shown that 70 to 90 percent of all domestic flights have been canceled in recent weeks, with several Iranian provinces reporting no plane landing or taking off from their airports," Mr. Jafarzadeh was quoted by the Iranian Students News Agency (ISNA) on March 12 as saying. "Many airports across the country have had no traffic in the past few weeks. These drastic changes show that people have taken the government's advice to avoid all non-essential travel seriously."
"Air travel to some cities such as Rasht [capital of the northern province of Gilan] has fallen by 90 percent, and we have seen the same trend in other places that have been affected by the outbreak," Jafarzadeh noted. "All non-essential flights to Kish Island [in the southern province of Hormozgan] have been halted. Only residents and people who work on the Island can travel there. They need to complete a special form and show proof of employment or residency before they can fly to the Island. Travel agencies may not book flights and tour packages to Kish Island."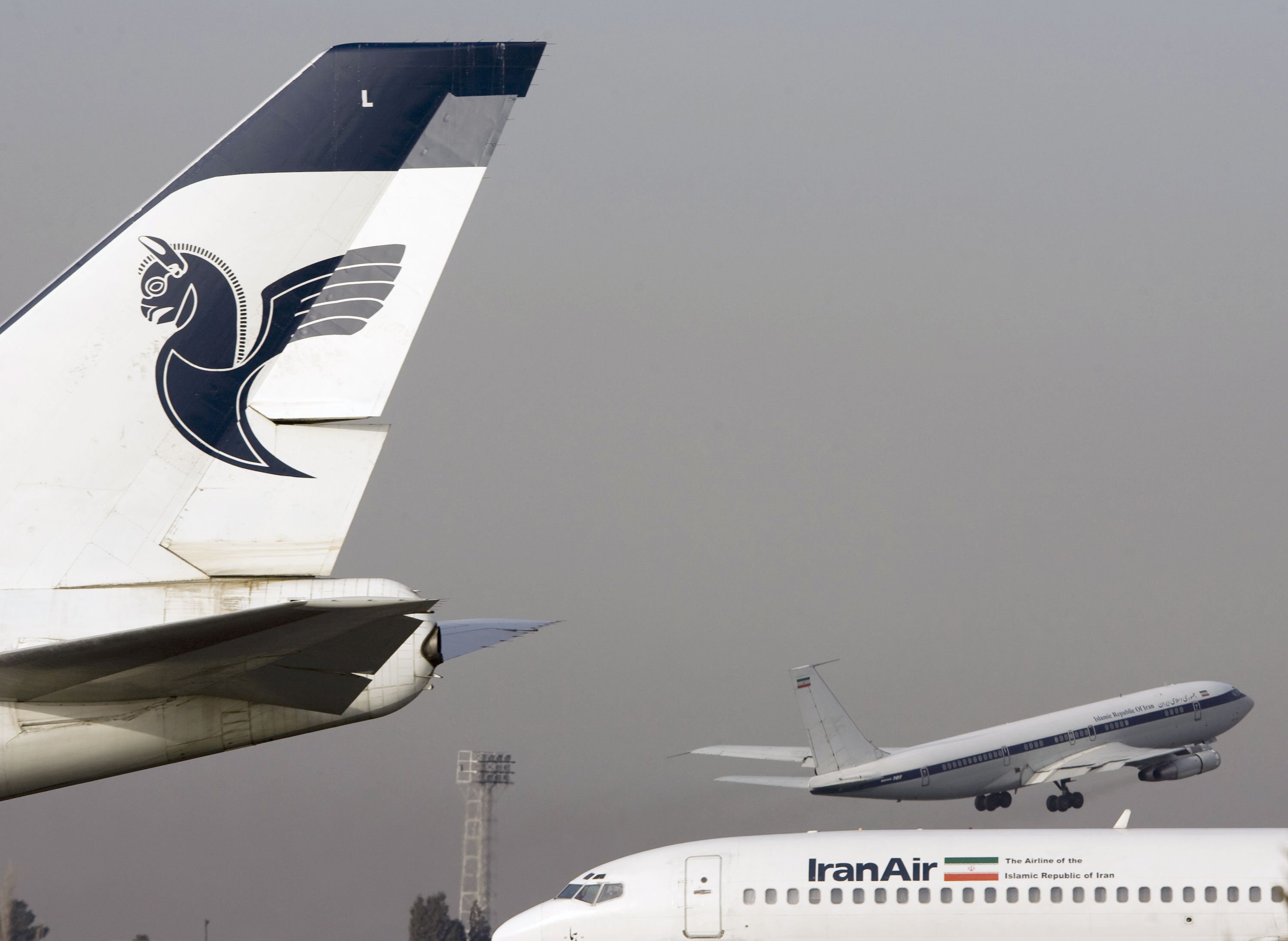 "There are no flights to and from the cities of Nowshahr, Ramsar, and Sari [in the northern province of Mazandaran]," Jafarzadeh added. "There are only two flights a week from Rasht to Asaluyeh [in the southern province of Bushehr] and Ahvaz [capital of the southwestern province of Khuzestan]."
In comments reported by the Mehr News Agency on March 12, Rahmadel Bameri, the governor of Chabahar County, in the southeastern province of Sistan and Baluchestan, said: "All flights to and from the Chabahar County are restricted or halted under the National Headquarters for Fighting Coronavirus' guidelines."
Airlines, travel agencies, and hotels have been among the worst-hit industries in the country, with many people canceling their Nowruz (Iranian New Year) vacations, and also by the recent government ban on all non-essential travel.
"Airlines will lose nearly $450 million by April 3," Maghsoud Asadi-Samani, the secretary of the Association of Iranian Airlines, said in an interview with the Tehran-based Mizan Online News Agency on March 10. "People should restrict their movements and cease all non-essential travel under the National Headquarters for Fighting Coronavirus' guidelines. Airlines must also follow these new rules and regulations."
"Airlines had made special business plans for the Nowruz season, but all that had to change with the coronavirus outbreak. Airlines are facing a serious financial problem," Mr. Asadi-Samani noted. "Air cargo and freight sector have also experienced a massive drop in the volume of shipments."
In a letter to the Minister of Roads and Urban Development Mohammad Eslami, dated March 10, Asadi-Samani asked that the government help Iranian airlines affected by the coronavirus epidemic.
"We ask city authorities across the country to waive the monthly service charges for all the airlines," the letter said. "We call on the government to provide a line of credit to airlines for buying fuel. We also ask companies that distribute oil products to extend the due date on their invoices by a few months."
Iran's neighbors have closed their borders and banned all flights to and from the country. Only flights that return Iranians and foreign nationals to their home countries can land and take off from Iranian airports.
---
[
Translated from Persian
by Fardine Hamidi]
---