---
---
Armenia has temporarily suspended its visa waiver program for Iranian nationals after one of its citizens returning from neighboring Iran tested positive for the coronavirus, according to Arminian Prime Minister Nikol Pashinyan.
Mr. Pashinyan announced the new measures during a government emergency meeting on the coronavirus outbreak on March 2. He did not, however, say how long the new visa regime would be in effect.
Pashinyan's comments confirmed an announcement by Armenian Health Minister Arsen Torosyan, who had told reporters a day earlier that one of the 117 Armenian citizens tested for the coronavirus had the disease. The person had recently returned from a short visit to Iran.
Mr. Torosyan also said 32 Iranians were quarantined for 14 days in a luxury hotel in the health resort town of Tsaghkadzor, north of the capital Yerevan, as a precautionary measure.
Yerevan had already tightened its visa requirements for Iranian nationals and restricted the import of goods from the country shortly after the coronavirus outbreak in February.
Armenia now joins Iran's other neighbors Azerbaijan, Turkmenistan, Afghanistan, Pakistan, Iraq, Turkey, Tajikistan, Kuwait and Qatar, and the United Arab Emirates (UAE), which had previously closed their borders with the Islamic Republic and banned all flights to and from the country.
The Iranian economy, which was already under pressure because of stringent U.S. sanctions, has been further harmed by the coronavirus epidemic.
Iranian food exports have been worst hit by the closure of borders where trucks carrying perishable goods, including meat, potatoes, poultry, onions, tomatoes, and rice, have been held up for days and longer.
According to some reports, close to 1,000 trucks carrying food and other products were held up at the Mehran border crossing in the western province of Ilam earlier in March, because Iraqi truck drivers reportedly refused to take delivery of the goods.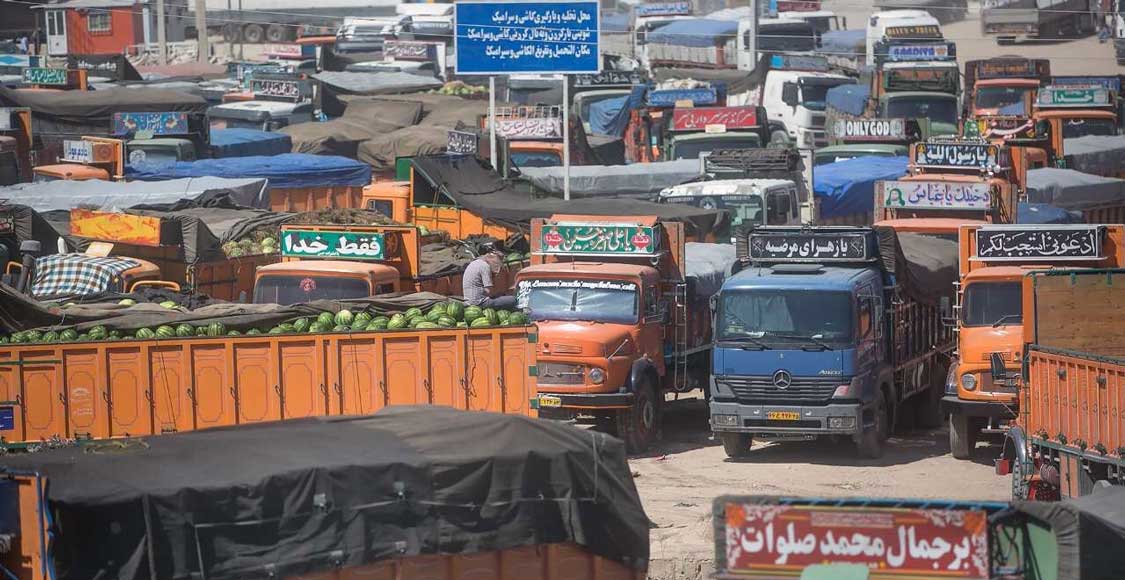 In an interview with Aftabe Yazd newspaper on March 2, Kamran Aali, one of the Iranian exporters affected by the closure of the Mehran border crossing, said: "We cannot export many of our products and, therefore, we have to return them to the warehouse. We are trying to find a solution to the problem. We have been speaking to relevant departments and officials who told us they were hoping to resolve the issue soon, but we have heard nothing yet."
"Health ministries in our neighboring countries have banned Iranian imports, particularly food products such as meat," Mr. Aali added. "We trade in perishable goods that are held up at borders. We are naturally concerned as warmer weather arrives in the coming weeks, which could cause a serious problem for us."
Some Iranian officials have, however, downplayed the impact of border closures on Iranian exports.
In an interview with the Mehr News Agency on March 4, Manouchehr Salmanzadeh, the managing director of the Islamic Republic of Iran Road Maintenance and Transportation Organization's office for international transit, said: "There might be some restrictions on people traveling to Afghanistan, Armenia, Iraq, and Azerbaijan, but there are no problems with the transportation of goods across those borders."
"The situation has improved at the border with Pakistan," Mr. Salmanzadeh noted. "Also, three border crossings with Afghanistan, four with Azerbaijan, and one with Armenia are operating as normal."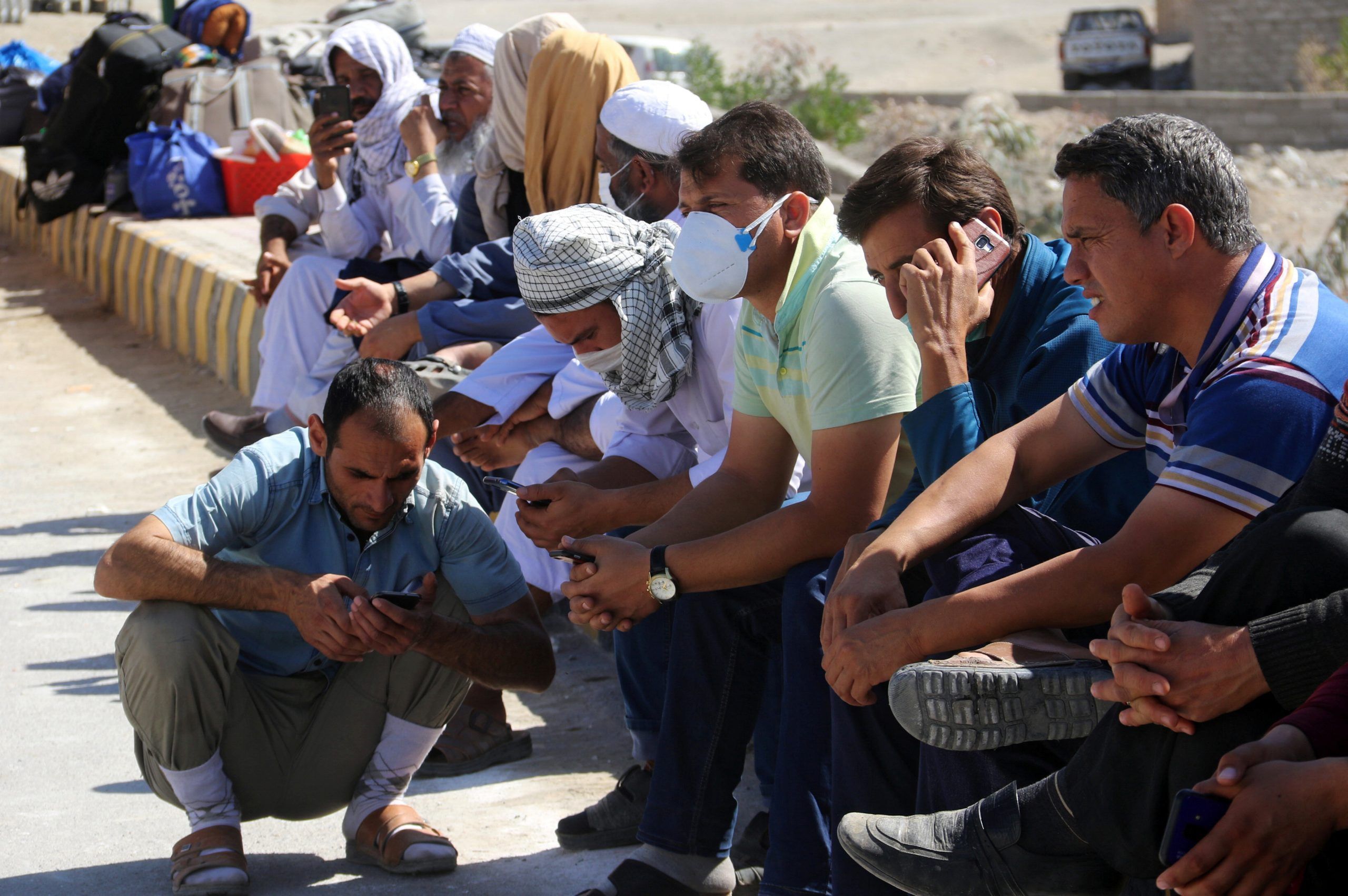 The Islamic Republic of Iran Customs Administration (IRICA) recently announced the reopening of the Mehran border crossing. According to Iranian traders, Iraq has set strict rules for loading and offloading the shipments, which has slowed down the process significantly.
According to some reports, 1,500 Iranian trucks are queuing at the Mehran border crossing on any day. The IRICA has urged Iranian merchants not to ship any goods to the border for the time being.
The conditions set by the Iraqi Customs and Border Protection demand that Iranian truck drivers wear surgical gowns, masks, and gloves; otherwise, they may not cross the border. They are also responsible for offloading their trucks in Iraq, after which Iraqi truck drivers load the goods on to their trucks.
---
[Translated from Persian by Fardine Hamidi]
---