---
By Reza Taghizadeh
---
On June 12, police in the Republic of Cabo Verde, an island country in the Atlantic Ocean, detained Alex Nain Saab Moran, a Colombian-born businessman, who was accused by U.S. authorities of bribing Venezuelan officials and funneling more than $350 million to overseas accounts as part of a food program intended to serve those going hungry in Venezuela, Bloomberg News reported.
The report added that Mr. Moran was allegedly helping the regime in Venezuela with a gold-for-oil product scheme with Iran. He was reportedly arrested when his private jet, traveling from Caracas to Tehran, stopped in Cape Verde to refuel. At the time of his arrest, Moran was indicted by the U.S. for sanctions violations and money laundering.
In July 2019, U.S. Treasury Secretary Steven Mnuchin said: "Alex Saab engaged with Maduro insiders to run a wide-scale corruption network they callously used to exploit Venezuela's starving population."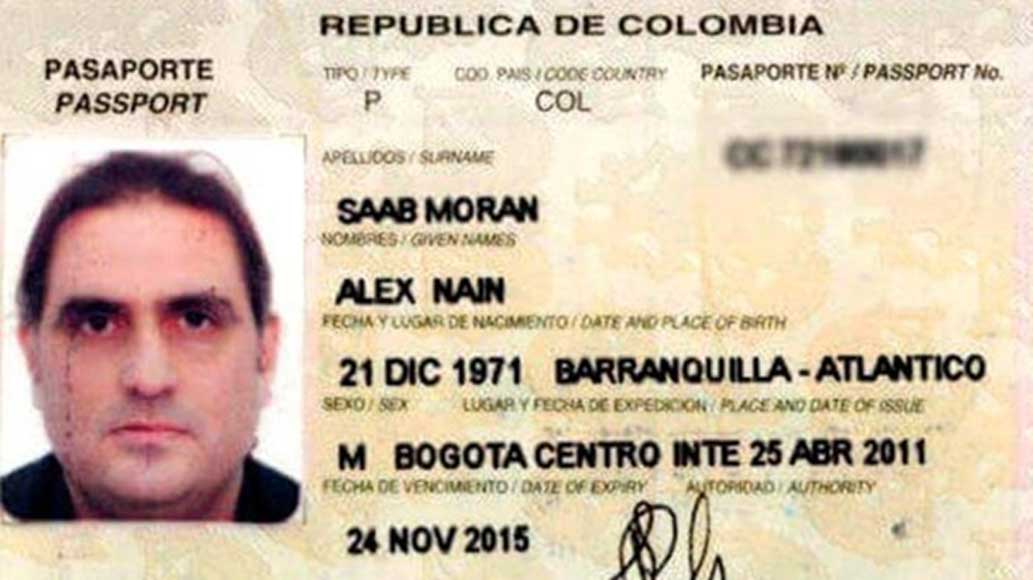 "Treasury is targeting those behind Maduro's sophisticated corruption schemes and the global network of shell companies that profit from the former regime's military-controlled food distribution program," Secretary Mnuchin added.
Speaking at the Hudson Institute, a conservative Washington think tank, in late April, U.S. Special Representative for Venezuela Elliott Abrams said that Maduro's regime was paying Iran in gold for help with the country's economy.
"Those planes coming in from Iran that are bringing things for the oil industry are returning with the payments for those things: gold," Mr. Abrams said.
Stringent U.S. sanctions on the Iranian and Venezuelan oil industries and banking systems have crippled both countries' economies, forcing them to sell their national treasures on the black market at bargain-basement prices with the help of international criminal networks which demand massive commissions for their illegal services.
To provide food and fuel for its supporters and weapons for its military, the Venezuelan government has reportedly formed a massive network of operators with the help of Iran, Cuba, Turkey, China, Russia, Syria, and Bolivia.
Tehran has been trying to ship its oil through smaller and less conspicuous places such as Cape Verde after the U.S. Navy increased its presence in the South China Sea, Pacific Ocean, and international waters. Tehran uses various methods to avoid detection, such as sailing its tankers under the flag of another country, traveling through waters that are not vigilantly monitored by the U.S. Navy, and making ship-to-ship oil transfers on the high seas to intermediaries.
Despite their ideological differences, a shared animosity towards the U.S. has brought Tehran and Caracas closer together. Both countries also enjoy the support of China and Russia in their efforts to bypass U.S. sanctions, even though Moscow and Beijing do nothing that would jeopardize their global interests and relationships with Washington.
Venezuela's Minister of Industries and National Production Tareck Zaidan El Aissami Maddah is said to have cordial relationships with the Islamic Revolutionary Guards Corps (IRGC) and the government of Turkish President Recep Tayyip Erdogan. With the help of the Venezuelan Ministry of Defense, they have allegedly set up a network for trading goods, services, selling gold, and laundering money.
The IRGC and several trusted officials of the Islamic Republic reportedly lead most of the trades and transactions with the Latin American countries.
Meanwhile, Iranian officials regularly boast of their ability to circumvent U.S. sanctions.
In an interview with Reuters in New York in April 2019, Iranian Foreign Minister Mohammad Javad Zarif said: "There are always ways of going around sanctions. We have a Ph.D. in that area."
However, the arrests of Alex Moran last week; of Seyyed Ali Sadr Hasheminejad, the owner and chairman of the defunct Pilatus Bank in Malta in 2019; and of Hossein Zarrab, an Iranian businessman in the U.S. in 2016 — all on suspicion of violating U.S. sanctions on Iran — challenge Mr. Zarif's claims that Tehran is bypassing the sanctions.
Earlier this month, the U.S. attorney for the Southern District of New York asked that charges be dropped against Mr. Hasheminejad. Mr. Zarrab was fined $9.1 million, which was later reduced to $2.3 million after he agreed to cooperate with the U.S. officials.
In late May, the U.S. Navy stopped two Greek tankers carrying Iranian oil, sailing under the Liberian flag, and heading for Venezuela. The tankers had sailed through the Mediterranean Sea, Gibraltar territorial waters, and the Atlantic Ocean before reaching the Caribbean Sea, where they were stopped and forced to turn back.
The government of President Hassan Rouhani had hoped to stop the U.S. from imposing harsher sanctions on Iran by pushing the Majlis (Iranian Parliament) and the Guardian Council to ratify the four Recommendations of the Financial Action Task Force (FATF).
In an interview with Khabar Online news agency in November 2018, Foreign Minister Zarif accused some of those who opposed adopting the FATF Recommendations of being involved in money laundering.
"Money laundering is a reality in our country. Many people have profited from money laundering," Zarif said. "I do not want to accuse any organization of being involved in money laundering. However, those entities that laundry millions [tomans] have the financial ability to spend tens or even hundreds of millions [tomans] on propaganda and create a [political] climate in the country."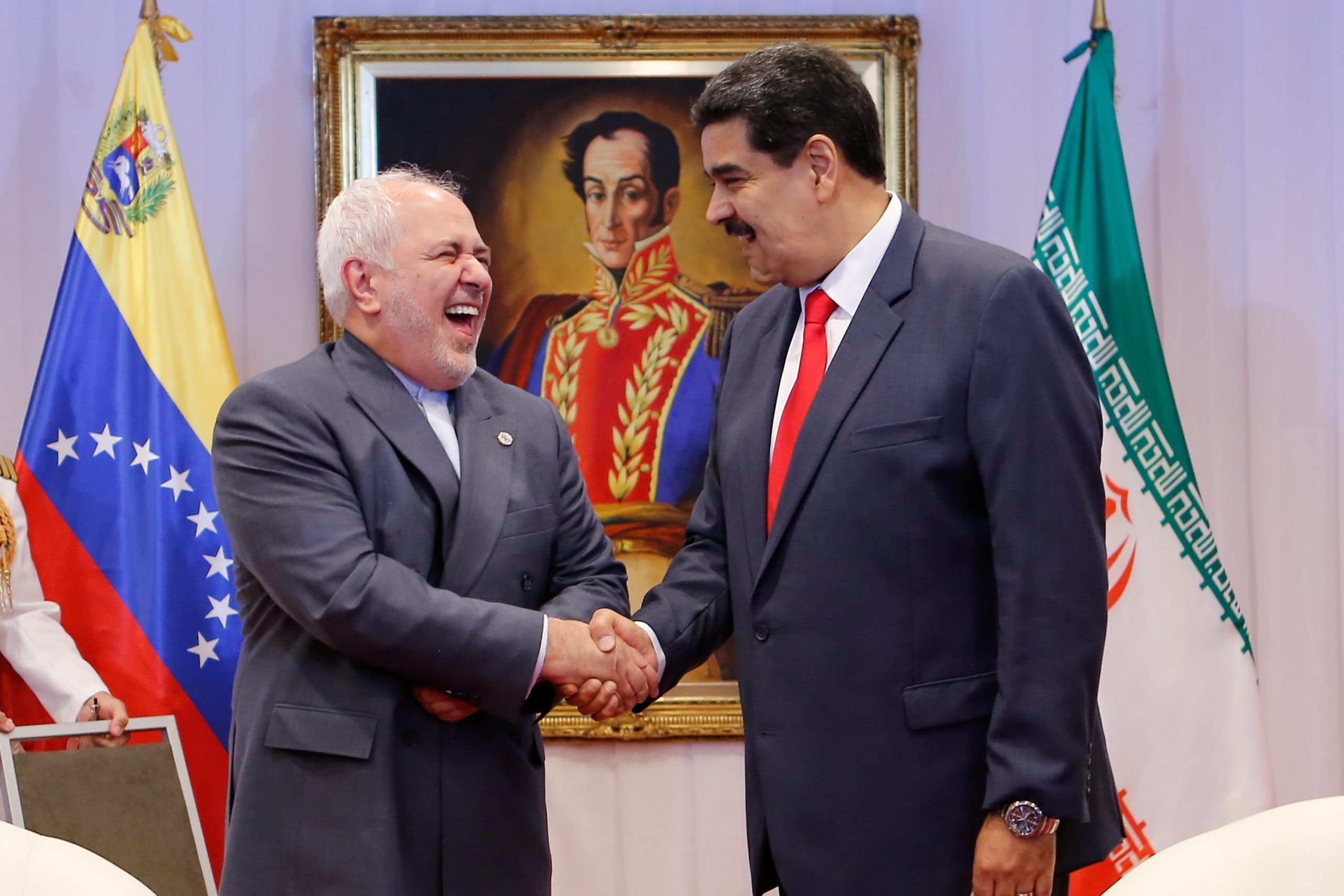 "The entire budget of the Foreign Ministry including the payroll and rents for all our missions around the world is $216 million, which is less than the budget of several cultural institutions with close links to some powerful organizations in the country," Zarif noted. "We are helpless in this climate, which has been created by people who may profit $7 billion from a single deal."
The FATF is an intergovernmental organization founded in 1989 on the initiative of the G7 to develop policies to combat money laundering and terrorism financing. It operates under the auspices of the Organization for Economic Cooperation and Development (OECD), an intergovernmental economic organization with 36 member countries, founded in 1961 to stimulate economic progress and world trade.
In February 2020, the FATF blacklisted Iran for failing to enact the Palermo Convention, the Countering the Financing of Terrorism (CFT) and Anti-Money Laundering (AML) acts.
In comments reported by the Iranian Students News Agency (ISNA) in April, Zarif said: "We were forced to entrust $35 billion to some people to circumvent the sanctions, but do not know what happened to it. We do not know where that money is right now."
Other politicians and senior state officials have suggested that a handful of entities control Iran's resources and wealth.
In an interview with the Tehran-based Aftab news website in September 2019, Behzad Nabavi, the former Deputy Speaker of the Majlis, said: "There are four institutions that control 60 percent of the national wealth. They are The Mostazafan Foundation of Islamic Revolution [Foundation of the Oppressed and Disabled or 'MFJ'], Khatam Al-Anbiya [the IRGC's engineering wing], Astan-e Qods Razavi [the administrative organization which manages the shrine of Shia third Imam Reza in Mashhad, capital of the northeastern province of Khorasan Razavi], the Executive Headquarters of Imam's Directive [under the direct control of Iran's Supreme Leader Ayatollah Ali Khamenei]. These institutions have nothing to do with the government or the Majlis."
In comments reported by ISNA in November 2019, Iran's First Vice President, Eshagh Jahangiri, said: "Some $22 billion left Iran during the previous government [of President Mahmoud Ahmadinejad] destined for Dubai and Istanbul. The measure was aimed to stabilize the rate of foreign currency exchange. However, the dollar continued to go up, and the money was never returned to Iran."
The IRGC has been implicated in all these instances. The U.S. designated the force as a terrorist organization in July 2019.
This article was translated and adapted from Persian by Fardine Hamidi.