---
By Ahmad Rafat
---
Parviz Ghazi Saeed, a celebrated pre-Revolution fiction writer, died on April 21 in San Jose, California, aged 83. His family said Mr. Saeed, who was a political commentator for Persian-language media in recent years, died of an illness, but did not elaborate.
Mr. Saeed began his career as a fiction writer at the age of 17 in Tehran. He was one of the most prolific authors, publishing 52 novels, many of which were reprinted several times.
Several generations of Iranians grew up with Saeed's books, especially his crime novels. Readers loved Saeed's most famous fictional character, Detective Lawson, the protagonist of several of his successful novels, including "Ma'bad-e Bozorg" (Great Temple), "Vahshat dar Sahel-e Nil" (Fear at the Banks of the Nile), and "Lawson dar Jazireh Vahshat" (Lawson on the Fear Island).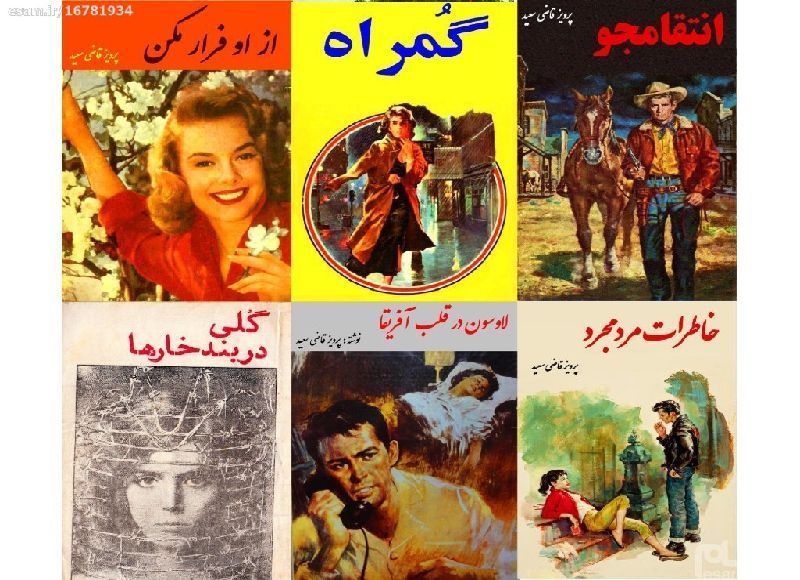 Parviz Ghazi Saeed was the first Iranian novelist to write crime fiction. He owed his popularity and fame to the genre.
Saeed's writing was not limited to his novels. He also wrote short love stories (series) for the Tehran-based Ettelaat newspaper, which were very popular with younger readers.
Like many other writers and artists, Saeed's work suffered censorship after the 1979 Islamic Revolution, forcing him to leave Iran. However, many of his novels were reprinted by underground publishers and sold to readers in Iran.
Saeed and a few other writers helped to introduce young Iranians to works of fiction and other books in the period before the invention of mobile phones and the internet.
Several generations of Iranians, including my own, grew up with his novels and were introduced to his books. It was hard to put his book down once one started reading it.
Forced exile did not silence Parviz Ghazi Saeed. He continued to work as a political commentator and even worked as a contributor to Kayhan London. His political commentaries and analysis were very popular with the Los Angeles-based Pars TV Network viewers.
In recent years, Saeed wrote works of non-fiction, mostly on politics. His most notable political writings in Farsi included "The Lost Dreams; from the Constitutional Revolution to Global Conspiracy Against Iran."
With the passing of Parviz Ghazi Saeed, those generations of Iranians who grew up without television, mobile phones, the internet, and social media have lost a dear friend whose novels and writings were their constant companions through the long nights.