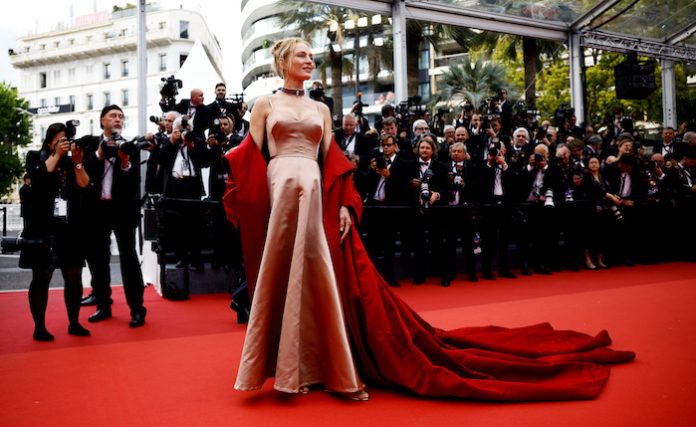 ---
By Firouzeh Nabavi
---
Iranian talents are in the spotlight at the Cannes Film Festival, the glamorous 11-day event that opened this week on the French Riviera and runs through May 27. The movie adaptation of "Reading Lolita in Tehran," starring Zar Amir Ebrahimi and Golshifteh Farahani, is being presented at the Cannes Market. And "Terrestrial Verses," written and directed by award-winning filmmakers Alireza Khatami and Ali Asgari, is in the competition for a prize.
"Reading Lolita in Tehran" is an Italian-Israeli production based on the 2003 bestseller by Azar Nafisi, a professor of Western literature in postrevolutionary Tehran who recalls her secret classes at home with a handful of students. The movie, directed by Eran Riklis and shot in Italy, is being presented by WestEnd Films at the Marché du Film – the Cannes Market, where global titles are bought and sold for distribution around the world. Co-star Amir Ebrahimi won the best actress award at the Cannes Film Festival last year for her role in the movie "Holy Spider."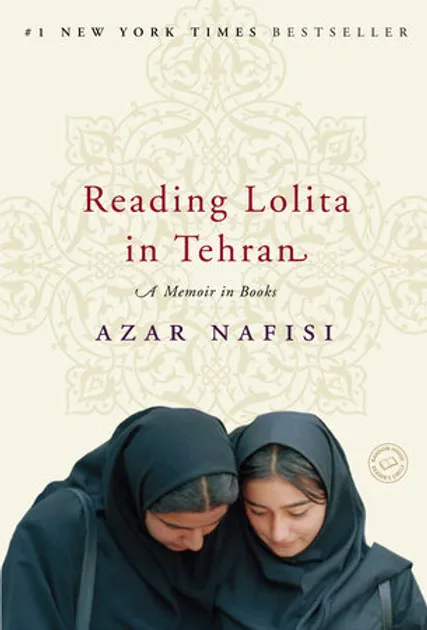 Director Riklis told Variety magazine before the festival's start that Nafisi's book, "with its depiction of both human relationships and political and global matters, struck a deep emotional chord with me."
"I was totally aware of the potential complexity of telling such an intimate story of women in Iran. But I also knew that it's a wonderful and emotional challenge, based on a universal view of human struggle wherever and whenever it is," he told Variety. "Azar's world has now become part of my world, and I strongly believe that her story must be told, now more than ever."
The film's producers, United Topia Riklis, gave a description of the plot on their website.
"Every Thursday morning for two years in the Islamic Republic of Iran, Azar Nafisi, a bold and inspired teacher, secretly gathered seven of her most committed female students to read forbidden Western classics," the producers said. "Some came from conservative and religious families, others were progressive and secular; some had spent time in jail."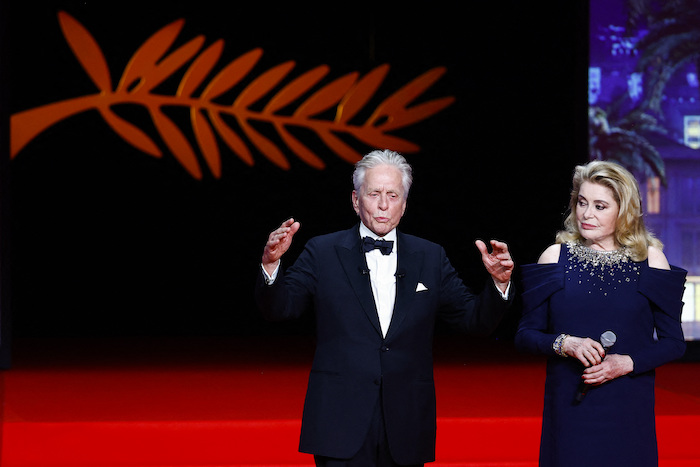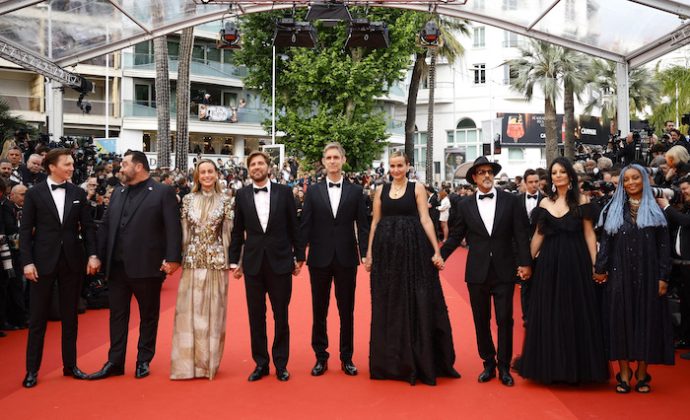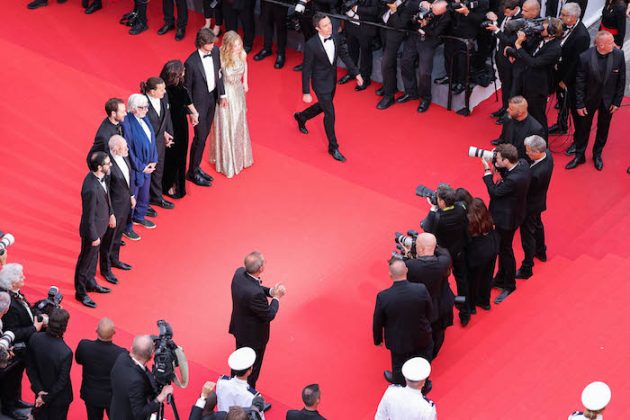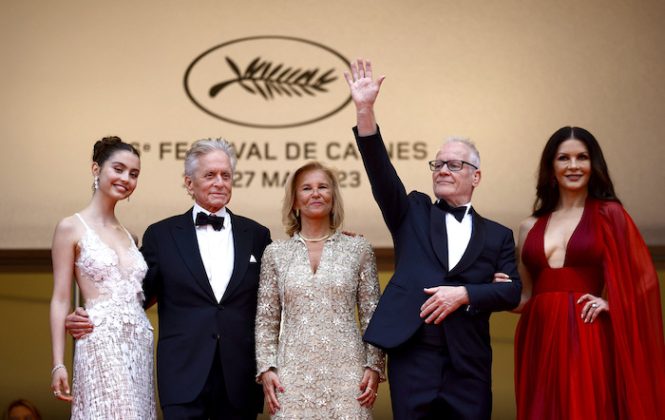 "They were shy and uncomfortable at first, unaccustomed to being asked to speak their minds," they added, "but soon they removed their veils and began to speak more freely–their stories intertwining with the novels they were reading by Jane Austen, F. Scott Fitzgerald, Henry James, and Vladimir Nabokov."
"As Islamic morality squads staged arbitrary raids in Tehran, as fundamentalists seized hold of the universities and a blind censor stifled artistic expression, the women in Nafisi's living room spoke not only of the books they were reading, but also about themselves, their dreams and disappointments," the producers said.
Also in the spotlight at Cannes this year is "Terrestrial Verses." The film is in competition not for the main award — the Palme d'Or — but for the "Un Certain Regard" award given to artistically daring movies. It stars Sadaf Asgari, Ardeshir Kazemi, Gohar Kheirandish, Majid Salehi and Hossein Soleimani.
"Terrestrial Verses" marks the first time that award-winning directors Khatami and Asgari are working together.  The movie takes its title from a poem by Forough Farrokhzad, the celebrated female Iranian poet.
Writer, director, and producer Khatami has won awards at major international festivals. His debut feature "Oblivion Verses" premiered at the 74th Venice Film Festival and clinched the Orizzonti Award for Best Screenplay and the FIPRESCI award in 2017.
Asgari's feature film "Until Tomorrow" (Ta Farda), which premiered at the Berlin International Film Festival last year, received eight Best Feature nominations at other international film festivals — including Jerusalem, Guanajuato, Zurich, Stockholm, Sao Paolo, Rome and Edinburgh.
Khatami was born into the indigenous Khamseh tribe in Darab, Fars Province in southwestern Iran in 1983 and was deeply influenced by the rich oral storytelling traditions of the tribal culture in which he was raised.
He started out as an assistant director in Iran in 2000, working with filmmakers including Asghar Farhadi, before moving to Malaysia in 2004 where he obtained a Bachelor of Arts degree in creative multimedia from Malaysia's Multimedia University in 2009.
In 2010, he moved to the United States, graduating with a Master of Fine Arts degree in film and TV production from the Savannah College of Art and Design in 2013.
After teaching cinema at the Lebanese American University in Beirut for three years and the School of Cinematic Arts at DePaul University in Chicago for another three, Khatami is now Assistant Professor at Toronto Metropolitan University's School of Image Arts.
Writer, director and producer Ali Asgari was born in Tehran in 1982 and graduated from Tehran's Azad University in 2007 before moving to Italy to study cinema. An alumnus of the Berlinale Talent Campus 2013, he began his career as an assistant director and worked on 30 short films and 5 feature films for other directors before starting on his own. His short films "More Than Two Hours" (Bishtar Az Do Saat) (2013) and "The Silence" (2016, co-directed with Farnoosh Samadi) were in competition for the Short Film Palme d'Or at the Cannes Film Festival, while "The Baby" was in competition at the Venice Film Festival in 2014.