---
By Nazanine Nouri
---
Shirin Neshat opened her first London solo exhibition in two decades at the newly inaugurated Goodman Gallery on Feb. 20.
The gallery, which is spread across two levels and located in London's Mayfair district, was packed with exhibition viewers and prominent figures from the international art world, such as the heads of London's Royal Academy of Arts and Serpentine Galleries, and the gallerist Thaddaeus Ropac.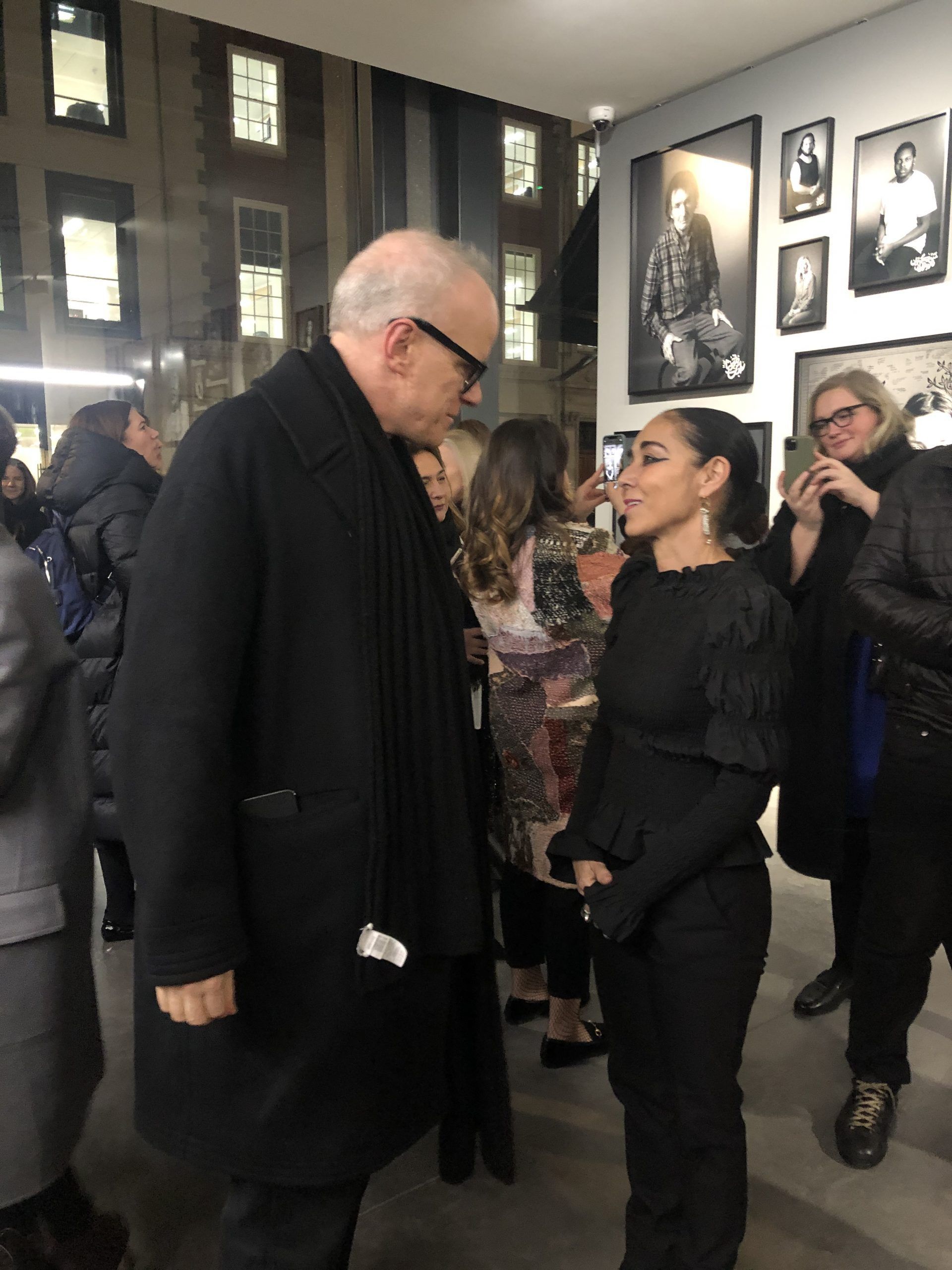 Neshat, dressed in black, welcomed visitors as she stood surrounded by large wall-mounted black-and-white photographs of the figures she portrayed in New Mexico.
Her exhibition, "Land of Dreams," contains more than 100 photographic portraits and two video installations depicting contemporary America under the administration of U.S. President Donald Trump. It marks a turning point in the artist's practice, as she turns her gaze to the Western world.
"Land of Dreams" comes right after the artist's most extensive retrospective to date: at the Broad in Los Angeles. "Shirin Neshat: I Will Greet the Sun Again" surveyed 25 years of her video works and photography, and looked at ways in which she has tackled themes such as Iran's distant and recent past, her experience of exile, and the Iranian Revolution.
Commenting on her London show, the New York-based Neshat said she believed that the U.S. was on the verge of a paradigm shift.
"We are seeing a reshuffling of the cards of power and its players," she said. "With the rise of white supremacy and the present threat against immigrants, I now turn my lens towards my host country, America.  This new series of work investigates how these changes ultimately rupture individual lives."
"Me as an immigrant going to New Mexico – I started to feel I had so much in common with these people," Neshat added.  "We are all foreigners inside a country we call home.
The photographic portraits, shot in New Mexico in 2019, capture the diversity of American identities, representing Native Indians, African Americans and Hispanics of varying ages and genders.  Many of the photographs are inscribed with hand-written Farsi calligraphy, annotating the subject's dreams or noting their name, place and date of birth.
Recently, Neshat also curated "A Bridge Between You and Everything: an Exhibition of Iranian Women Artists," held at the High Line Nine galleries in Chelsea, in collaboration with the U.S.-based non-profit Center for Human Rights in Iran (CHRI). The participating artists – all of whom began their practice in the aftermath of the Islamic Revolution — included Afruz Amighi, Afsoon, and Parastou Forouhar.
Neshat was born in the Iranian city of Qazvin in 1957.  She left Iran at the age of 17 to study at the University of California at Berkeley, and was away from her homeland for nearly 20 years.
She moved to New York in 1983, where she began working at the Storefront for Art and Architecture, an alternative interdisciplinary space in Manhattan.
She first gained recognition for her iconic 1990s photographic work "Women of Allah" (1993-97), as well as for "Rapture" (1999) and "Possessed" (2001), immersive videos which are now both part of the Broad collection.
She had her first solo exhibition in New York in 1993.  Since then she has been featured in solo exhibitions at the Whitney Museum of American Art (1998), the Art Institute of Chicago (1999), the Kunsthalle Wien, Vienna (2000), the National Museum of Modern and Contemporary Art, Seoul (2014), Hirshhorn Museum and Sculpture Garden (2015), and the Museo Correr, Venice (2017), among other institutions.
Neshat has won many awards including the Silver Lion at the 66th Venice Film Festival (2009) for her movie "Women Without Men," and Japan's prestigious Praemium Imperiale Award (2017).  She made another feature film in 2018, "Looking for Oum Kulthum."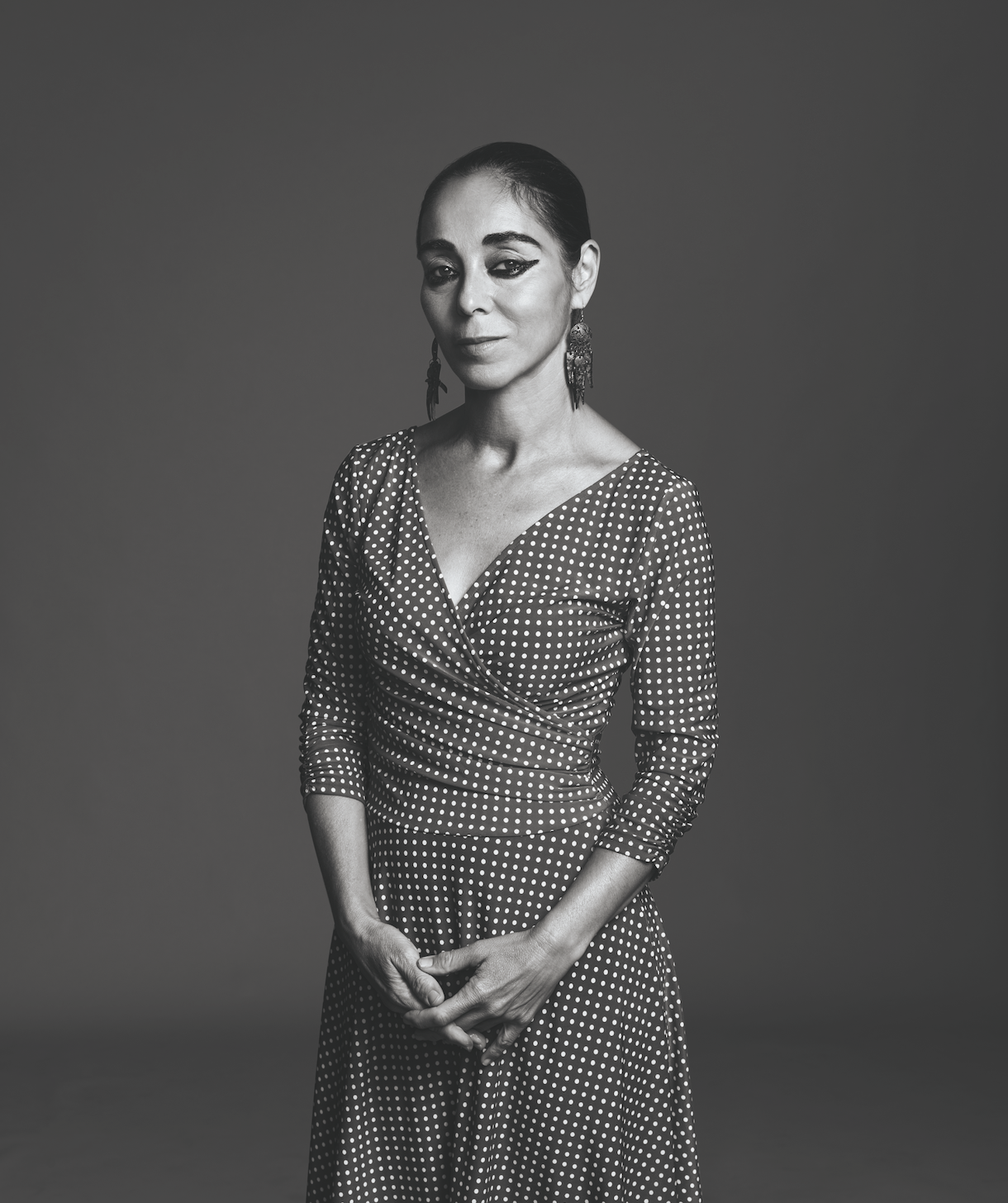 ---
Images: Goodman Gallery
---