---
By Nazanine Nouri
---
The Iranian-born abstract painter Katty Biglari is showing new work in a group exhibition this month at Gallery B in Bethesda, Maryland. One of her artworks was also recently sold in an auction benefiting the Magic of Persia charity in L.A.
"Series II," a set of felt-tip drawings by Biglari, sold for $5,500 in an auction that included works by more than 40 other Iranian artists — from Shirin Neshat and Farideh Lashai to Fereydoun Ave and Sadegh Tirafkan. The glamorous Magic of Persia gala featured rollerblading, dancing, and performance, as well as the presence of the towering and masked art-world celebrity "Pandemonia" (pictured with Biglari).
In Bethesda, Biglari will show another set of 12 felt-tip drawings ("Series III") and one painting.
The following are excerpts from a Kayhan Life conversation with the artist.
How is this new show different?
At the first meeting of our artist group, we had to find common ground to tie our diverse backgrounds together. The state of the world was on our minds, as we wished for peace. The discussions inspired me to revisit the concept of the mandala.
"Series III" is a set of 12 felt-tip drawings on heavy Canson paper. Exploring possibilities of geometry and abstract imagery, the central motif is a circle. Going back to drafting skills that I acquired getting an interior-design degree, I enjoyed using the compass, protractor, and ruler to set up a framework for freehand drawing. In this series, the repetition of symbols is based on playing cards and outcomes — a metaphor for our lives as humans.
Within the single painting in the exhibition, "Orb-It," the circle is also present, but I imagined it as an orb in a big sky approaching an imaginary landscape.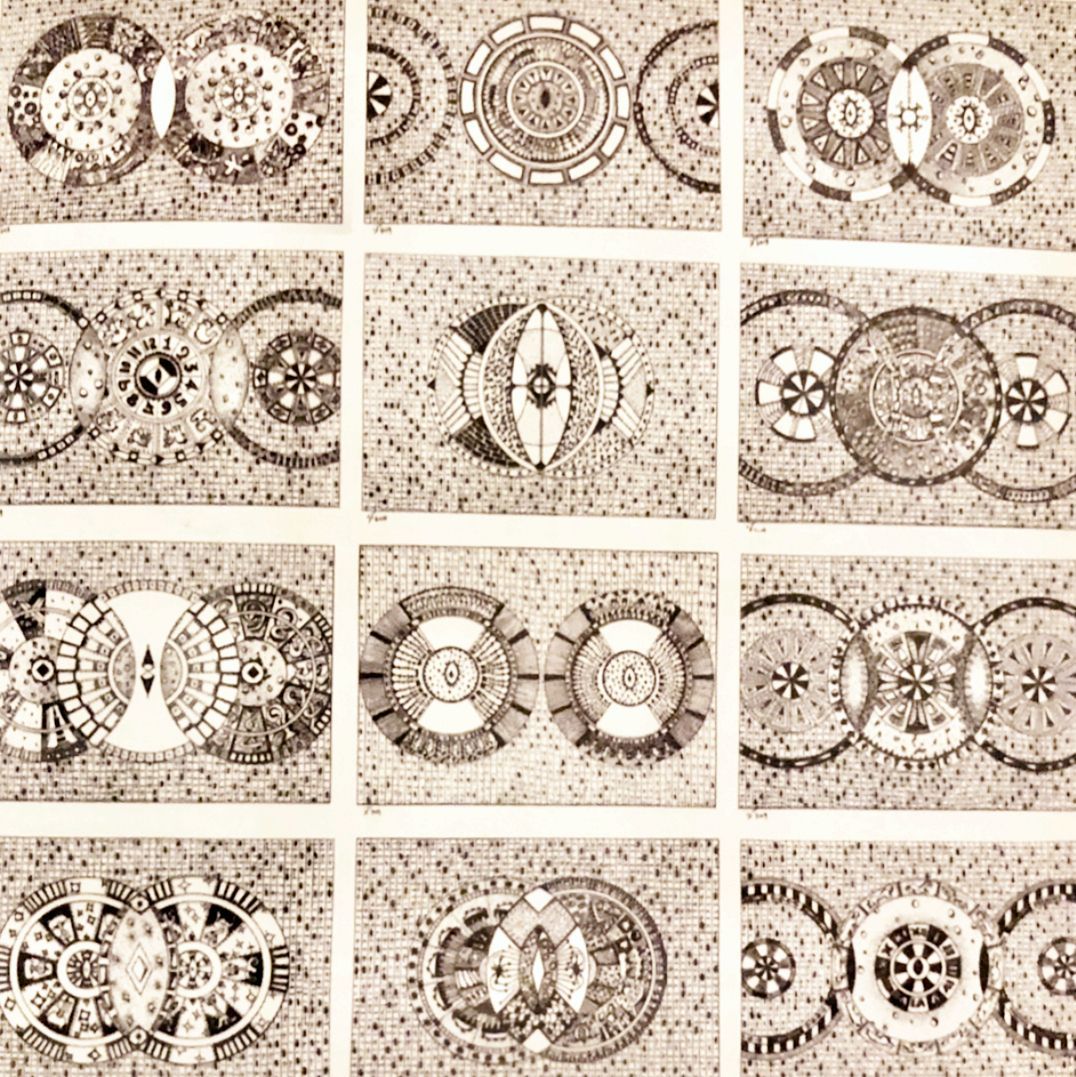 Is there a community of artists of Iranian descent in Washington? Are you connected to artists across the US at all?
The Washington area has a big Iranian community and many artists exhibit locally. Museums, galleries, and other venues have taken notice of the depth of our community in various artistic endeavours, from visual arts to film and music. Shirin Neshat had a solo show here at the Hirshhorn Museum in 2015. The Sackler Museum show "My Iran Six Women Photographers" in 2019 received a lot of attention.
As an alumnus of George Washington University, I am in touch with my professors and fellow artists, and follow the activities of the Luther Brady Art Gallery, which has recently relocated to the Corcoran Gallery building. I follow many artists through social media and attend events in the area and in my travels.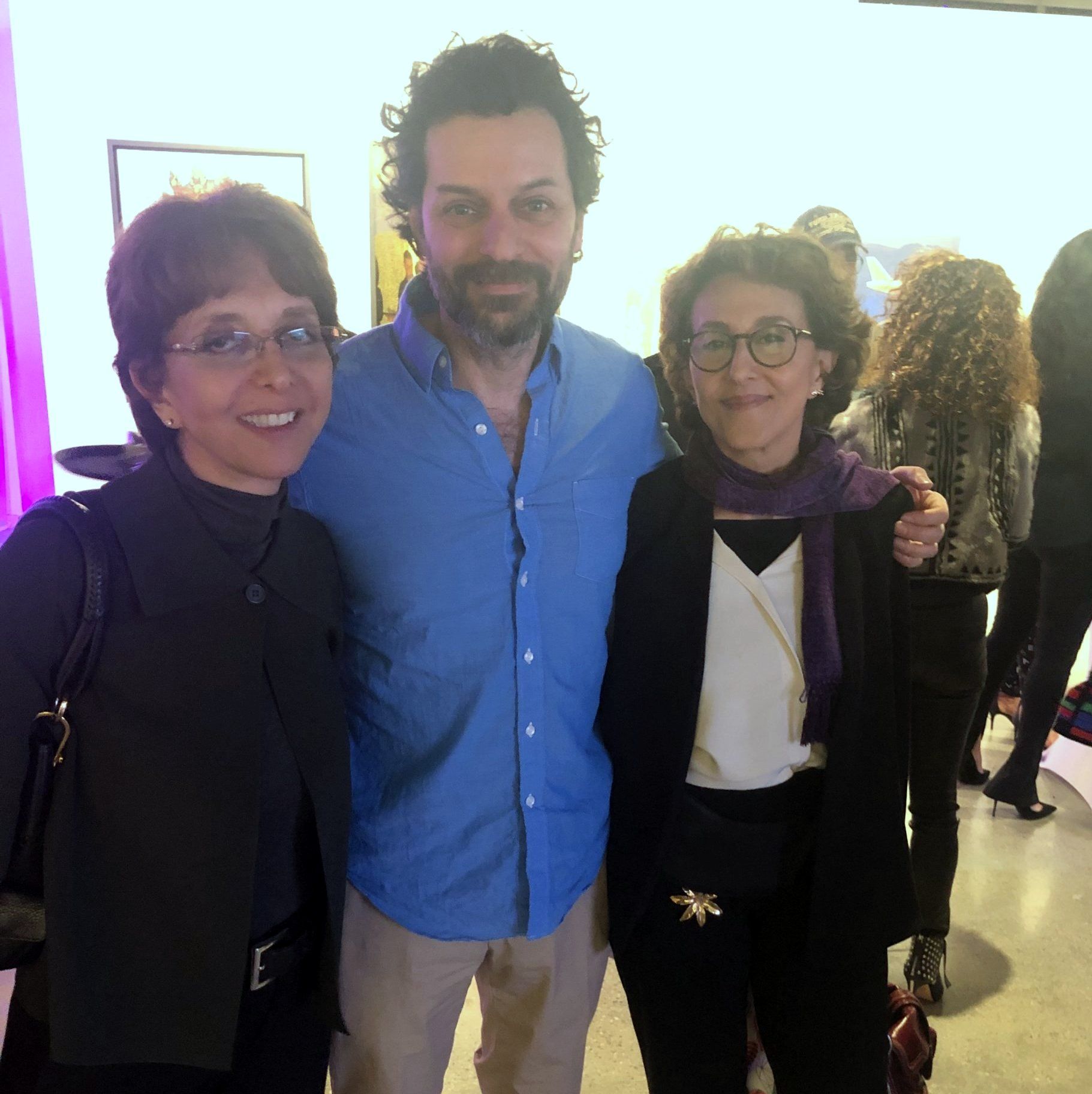 How important is your Iranian identity to the art that you make? Would you say that your style is inspired by Iranian artistic traditions, or more by Western ones, or both?
Iran is a central element of my being, but I have spent my adult life in the US.  My work reflects these two poles. The Western art tradition is the foundation of my training and I have been interested in the concepts that have challenged artists since the beginning of the 20th century.
My approach to the blank canvas is inspired by abstract expressionism. At times, the image is in my head before I start. I have developed a personal language of expression through the use of line and color.
As for my Iranian identity, it comes through in the felt-tip drawings, as they are geometric in nature and detailed.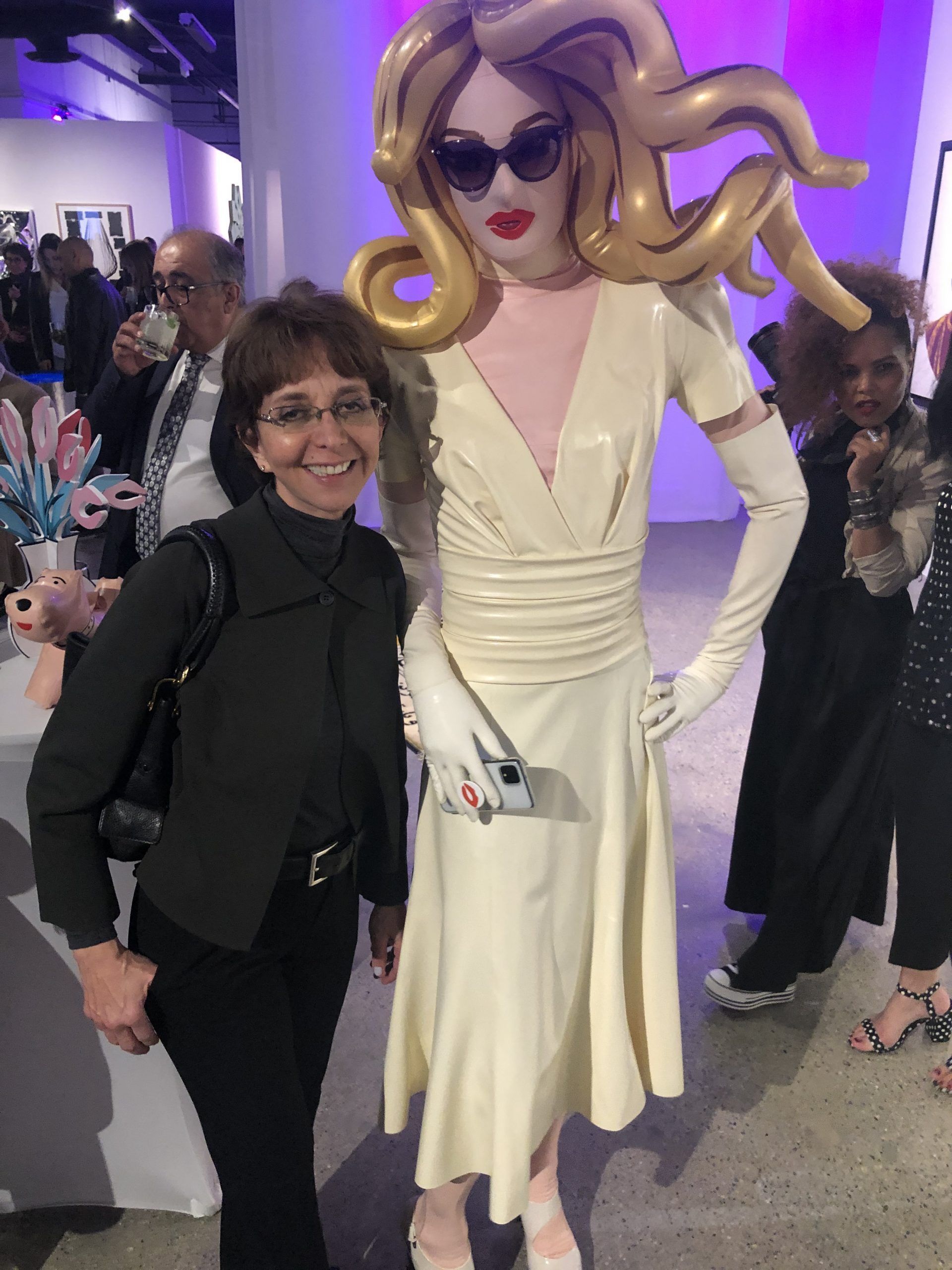 ---