By Nazanine Nouri
---
Samin Nosrat is a face you'll recognize: She presents the hugely popular Netflix series "Salt, Fat, Acid, Heat: Mastering the Elements of Good Cooking," adapted from her bestselling book. The Iranian-American chef is also a New York Times columnist and teacher.
As Rolling Stone Magazine put it in a recent article, "Nosrat is changing the face – and the heart and the soul — of cooking on TV."
Nosrat has received plenty of other accolades. "Salt, Fat, Acid, Heat" was named one of the 10 best cookbooks of the 21st century by The New Yorker Magazine last year, and Nosrat was one of Time Magazine's 100 Most Influential People.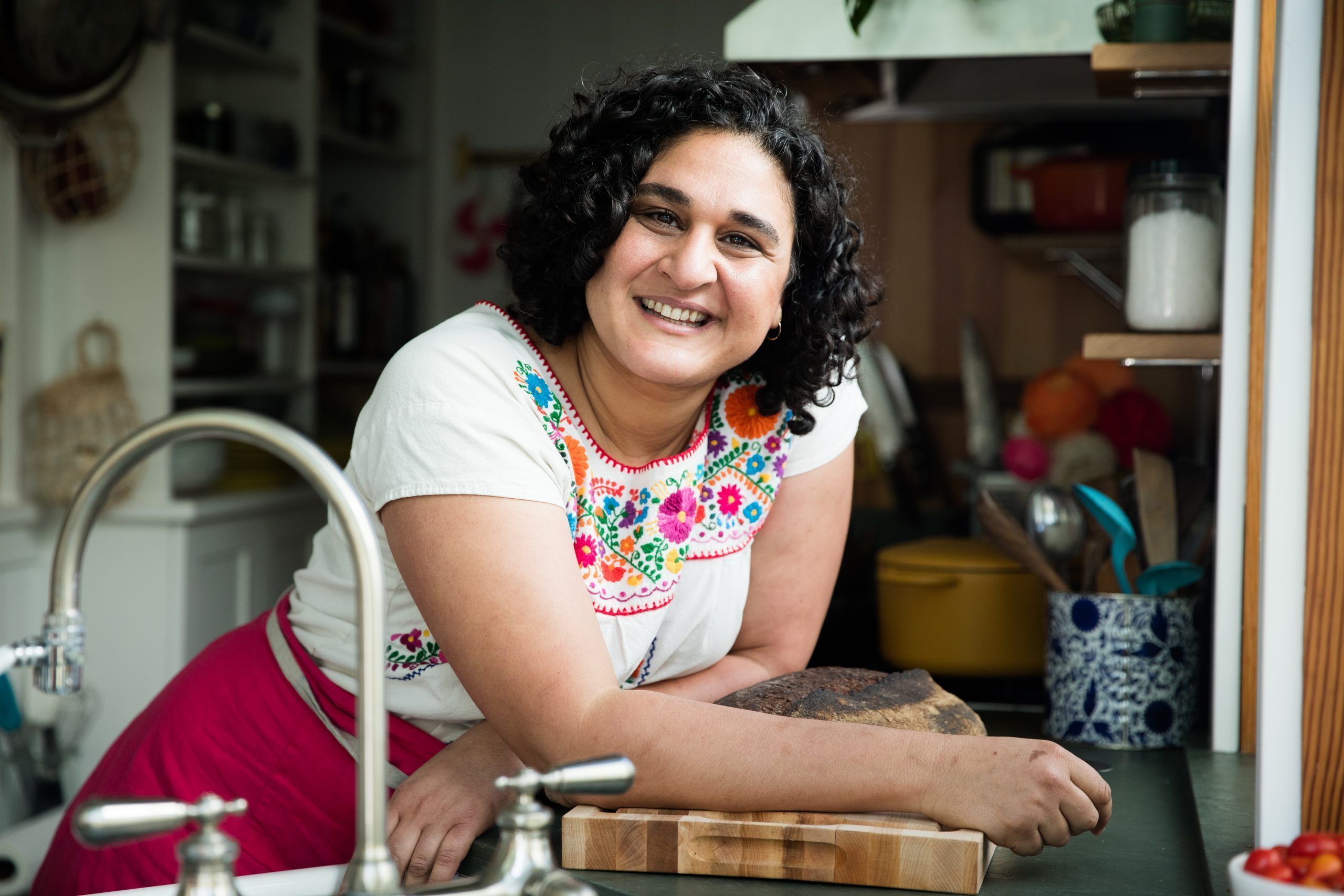 Of Nosrat, the award-winning chef and Chez Panisse owner Alice Waters wrote: "Samin shows us what a beautiful experience it is to understand your ingredients – where they come from, who grew them, how alive they are, how people around the world transform them in delicious, diverse ways. I love the passion and poise with which Samin delivers this message about food. Because in the end, it's a universal message, and it's one we have forgotten: that cooking is about care."
"I spent my entire life in pursuit of flavor," Nosrat explains in her introduction to the Netflix series.  "Starting at the legendary Chez Panisse, I've been cooking, teaching, and writing about food for 18 years.  I've travelled the world, tasting everything, and what I've discovered is that the secret to good cooking is hiding in plain sight. Just four basic elements can make or break a dish.  Salt, fat, acid and heat.  Commit to mastering them, and you can become not only a good cook, but a great one."
Samin Nosrat was born in San Diego in 1979 to Iranian parents who had emigrated to the United States in 1976.  (Her father's family is Baha'i and they went to the United States as religious refugees.)
She grew up speaking Farsi at home, attending Persian school on Saturdays to learn to read and write Farsi. She also tasted plenty of Persian cuisine, and celebrated Nowruz, the Persian New Year.
In a May 2019 New York Times column, "Samin Nosrat's 10 Essential Persian Recipes," Nosrat recalled her mother regularly telling her and her twin brothers: "You may attend school in America, but when you come home, you're in Iran."
"Certainly, the most powerful form of cultural immersion we experienced was culinary," she recalled. "My mom, who left Iran in 1976, steeped us in the smells, tastes and traditions of Persian cuisine. She spent hours upon hours each week traversing not just San Diego but also Orange County and Los Angeles, more than 100 miles away, in search of the flavors that reminded her of Iran.  She taught us that regardless of what was going on in the news, home is home, and nothing can transport you there like taste."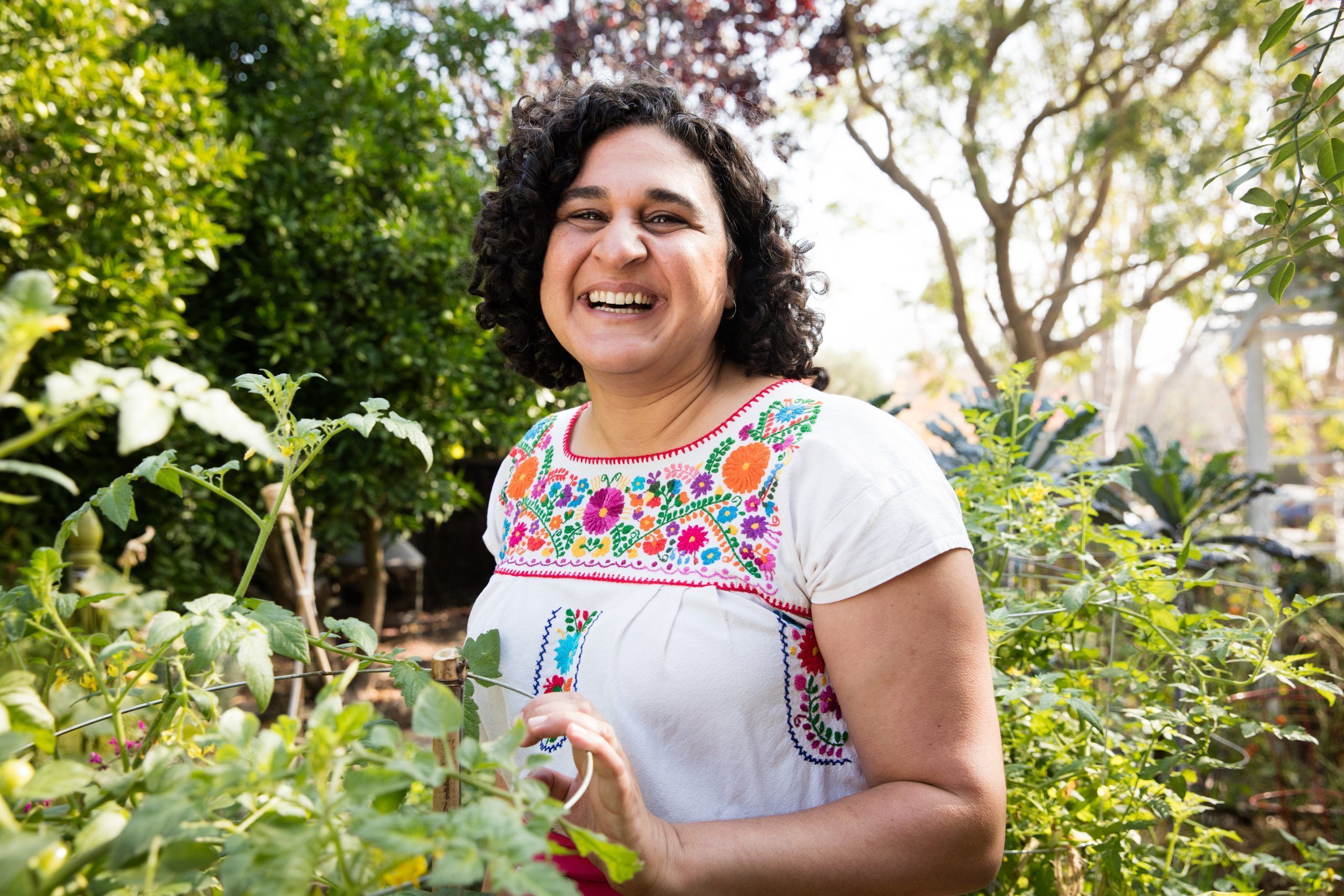 Nosrat wasn't drawn to the kitchen while growing up and didn't even consider a career in cooking until her "fateful dinner" during college at Berkeley's legendary Chez Panisse — chef Alice Water's renowned restaurant, which was at the forefront of the local organic food movement when it first opened in 1971.  In 1999, while a sophomore majoring in English at the University of California, Berkeley, she and her boyfriend at the time — a food aficionado who dreamed of eating at Chez Panisse — saved $220 over seven months for a meal at this Berkeley institution.
In 2000, a year after that transformative experience, she returned from a junior year abroad in London and wrote to Alice Waters, pleading for a job.  She started working there, busing tables — a job that would "happily determine the course of my life and career," as she notes on her website, www.ciaosamin.com.
Working her way up to the restaurant kitchen, she eventually became a cook and went on to spend two years in Italy apprenticing under the renowned Tuscan butcher Dario Cecchini and Florentine chef Benedetta Vitali before returning to the US to work as sous-chef at Eccolo in Berkeley.
To Nosrat, her Iranian upbringing gave her many of the tools for her success – "the grafting, the performing, the comfort-making qualities of a cook," as she explained in a Guardian interview in October 2018.  Pleasing people was at the heart of Persian culture. "Ta'arof," she said, was "the Iranian etiquette that prizes hospitality over all else, no matter the cost, as a way of keeping face."
"The people pleasing and performing is 100 percent ingrained in me, partly because I was a little brown girl growing up in a very white, homogeneous community in San Diego – where in second grade I was called a terrorist.  [I thought] if I'm good, kind, welcoming, whatever enough, [they will] accept me."
In parallel, Nosrat also decided to pursue her other passion — writing —  with the same vigor.  After auditing a journalism class by the esteemed author, journalist, and professor at UC Berkeley, Michael Pollan, she began writing about food in 2008 for such local publications as Edible San Francisco and the San Francisco Chronicle.
Working in restaurants, she observed a pattern in cooking: that cooks developed dishes by tasting, adjusting, and balancing the salt, fat, and acid until it was just right. She realized that the success of a dish depended on the basic grasp of four essential elements: salt, fat, acid and heat. Nosrat's award-winning book is based on the mastery of these four elements.
"Anyone can cook anything and make it delicious," she writes in the introduction to her book.  "Whether you've never picked up a knife or you're an accomplished chef, there are only four basic factors that determine how good your food will taste: salt, which enhances flavor; fat, which amplifies flavor and makes appealing textures possible; acid, which brightens and balances; and heat, which ultimately determines the texture of food."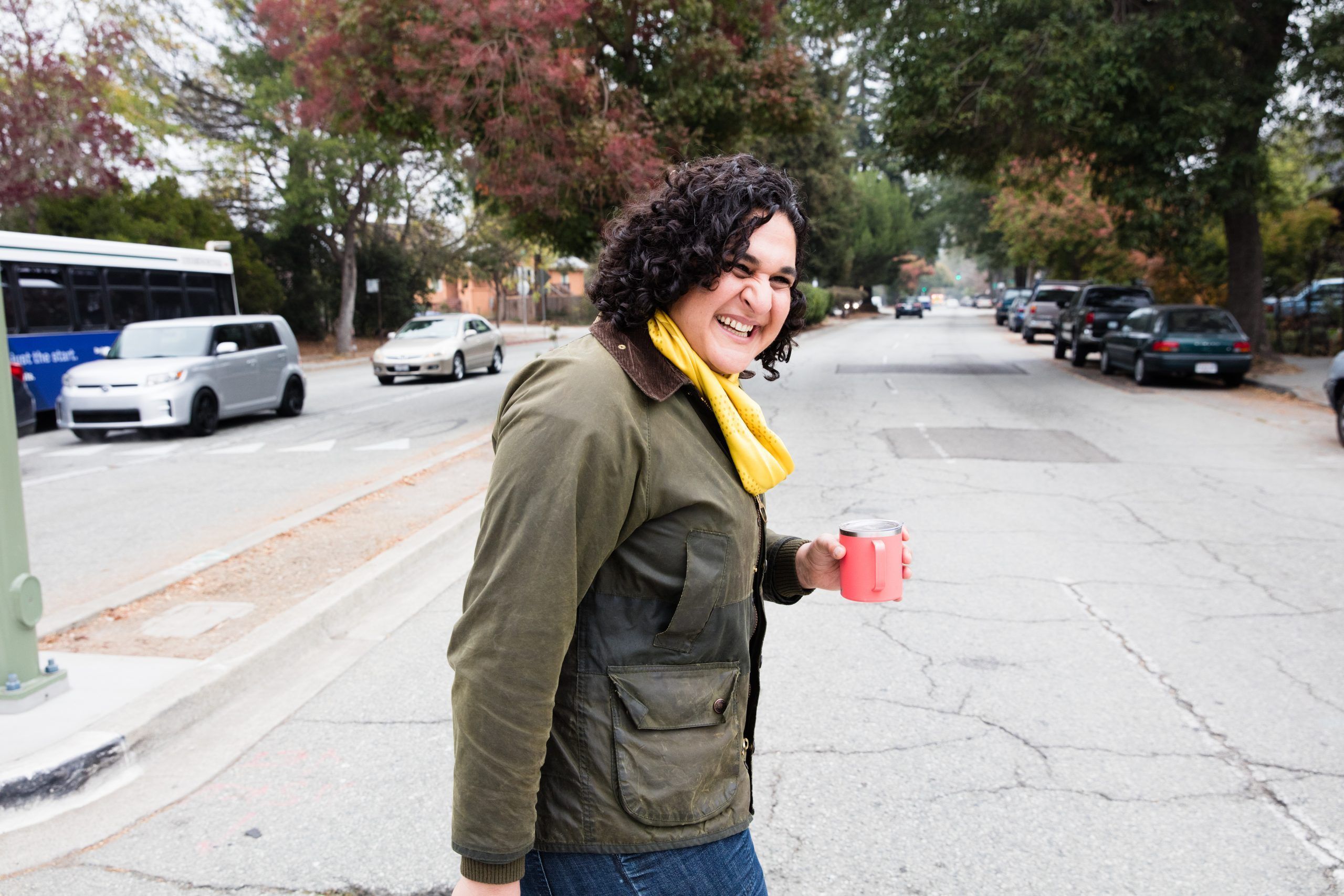 Her four-part documentary series has been streaming on Netflix since October 2018, and is a blend of travel, food and cooking shows in which Nosrat explores each of these four elements in situ: salt in Japan, fat in Italy, acid in Mexico, and heat in California.
"What I tried to do with my show is convey this idea that good food around the world is more similar than it is different, and that we, as humans, are more similar than we are different," she told the New Yorker earlier this year. "The idea was that, maybe by learning about somebody's food culture, maybe you'll have some more compassion for them."
In the final episode of her Netflix documentary back home in Berkeley around a meal with her mother and friends, Nosrat notes: "For me, cooking has never been about the food.  It's about what happens at the table.  Making good food accessible is really important to me. And any little way that I can do that, from inviting a bunch of friends over for a simple meal, to making them help out in the kitchen when they arrive, just helps me feel like good cooking is within reach for everyone."
"My ultimate goal is to make people feel comfortable and taken care of so that they can just enjoy the moment," she notes. "And maybe eventually, pass that kindness on to others. Cooking for them, with them, just happens to be the easiest way I can do that."
"Anyone can learn to cook and do it well," she concludes. "Be thoughtful, be curious. And use salt, fat, acid, and heat to guide you to delicious food.  And if, for some reason, a dish doesn't turn out well, it's OK. You can always try again tomorrow."