---
By Nazanine Nouri
---
This year's International Booker Prize — a global literary award for the best book translated into English and published in Britain or Ireland — has an Iranian-born nominee: Shokoofeh Azar, for her novel "The Enlightenment of the Greengage Tree," originally written in Persian. The winner will be announced on May 19.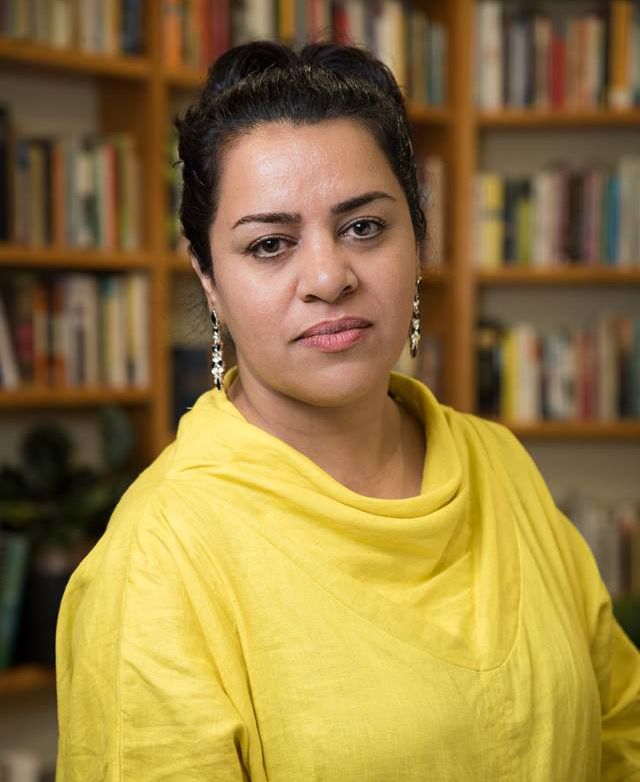 Azar, now an Australian citizen, is on a shortlist of six authors vying for the International Booker. This is her first novel to be translated into English.  The book was also shortlisted in 2018 for Australia's Stella Prize for Fiction, an annual literary award celebrating Australian women's writing.
The prize nomination is a dream come true for Azar, who, as a teenager in Iran, often dreamed of winning the Booker Prize (the celebrated literary award of which the International Booker is an offshoot), and would devour the winning books when they were translated into Farsi.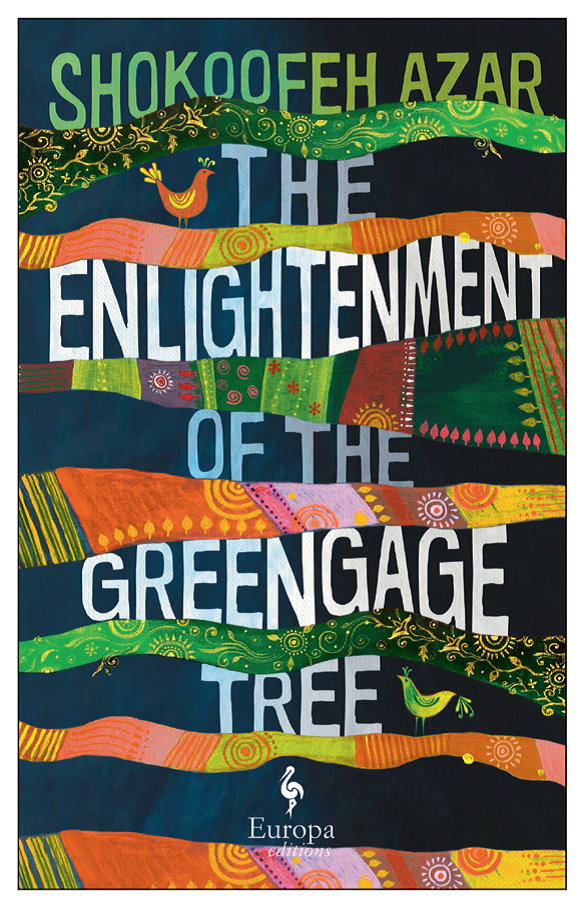 Set in Iran in the decade following the 1979 Islamic Revolution, the book is narrated by the ghost of a 13-year-old girl, Bahar. For Azar, Bahar is a representation of herself as a teenager. Compelled to flee their home in Tehran for a new life in a small village, Bahar's family hope to preserve both their intellectual freedom and their lives, yet they find themselves caught up in the post-revolutionary chaos that sweeps the country.
"'The Enlightenment of the Greengage Tree' speaks of the power of imagination when confronted with cruelty, and of our human need to make sense of the world through the ritual of storytelling," said her publisher, Europa Editions.  "Through her unforgettable characters and glittering magical realist style, Azar weaves a timely and timeless story that juxtaposes the beauty of an ancient, vibrant culture with the brutality of an oppressive political regime."
Shokoofeh Azar was born into an educated middle-class family in Iran in 1972, seven years before the Islamic revolution.  Her interest in writing and art was sparked by her father, an Iranian intellectual, author, poet and artist.  Her family made the decision to leave Tehran six years before the Revolution, and moved to a simple, remote village in Northern Iran.  That's where she grew up in close communion with nature. (Her love of forests and mountains as spiritual and emotional spaces is a recurring theme in her life and art as well as in "The Enlightenment of the Greengage Tree.")
The family moved back to Tehran after she finished high school and went on to study literature at university.  Before becoming a journalist for an independent newspaper, Shokoofeh worked for nearly eight years as a researcher, writer and editor for the "Persian Literary Encyclopedia," learning about the structure of the Persian language and words.  She published two collections of short stories, a children's book, and a Companion in Writing and Editing Essays in the Encyclopedia which won The Best Book in Iran award in 1997.
"Being a journalist in Iran was very tricky, especially for journalists working in left-wing papers, critical of the government that kept closing our offices and arresting journalists, including me," she recalled on Nightlife, a radio program on the Australian ABC network in 2017. After being jailed three times, and spending three months in isolation during her third and final spell in prison, she was left with no choice but to flee her homeland, and ended up on Christmas Island, Australia, in 2010.
Moving to Australia was quite an adjustment.  "It was really a hard process to make the decision to leave your beautiful country that you love," she said. "I loved the nature, the literature, our history…everything is amazing in Iran.  But when there is no choice and you just want to get out, I made the decision in two weeks or less.  Suddenly, I found myself in Australia, with no language, no job and nothing, so it was really hard for two years."
Azar came to Australia on a small boat along with 75 other people from Indonesia, spending "five days in the ocean," as she put it. "I'm an adventurer.   But being an adventurer for fun is different from when you are running for your life.  It was really hard, but I survived, and I am alive and here."
After being held in detention on Christmas Island for 25 days, she was moved to a hospital in Perth, as she was not in good health after her five-day ordeal at sea and was suffering from a bad cough.  She was granted refugee status by the Australian government within six months, and started writing "The Enlightenment of the Greengage Tree" a year after her release.  She settled in Perth, and continued writing, gaining a reputation as an accomplished painter and ceramic artist, and teaching painting for seven years.  Azar now lives in Geelong, Victoria.
"Writing, like breathing, is essential to my life," said Azar in a Stella interview in 2018. "It's the only way I know to fight for my values in Australia and Iran, and for humankind…Writing is a tool to combat ignorance.  Zoroaster, the ancient prophet of Iran says: 'You do not need a sword to fight with darkness, but you need light.' Now, writing is my light."
Sharing the experiences that informed the novel, Azar explained that after she was forced to leave Iran and was accepted as a permanent resident in Australia. "I suddenly felt that I'd lost everything of value in my life: the pillars of my identity, such as my family and friends, my treasured job, and my dear ancient country and its cultures. I was not even able to continue fighting for free speech and democracy in Iran as a journalist…I had nothing left to love or devote my life to.  I felt deeply destroyed".
"Worst of all, I missed my books," she added. "With no knowledge of the English language, I was not even able to spend my time reading… It is the way I learn, find pleasure and enjoyment and escape from social and political realities; it is the memory of my father and his father… I remembered my books…one by one…my handwritten notes on the margins of my books, and those of my father on the books I inherited from him. Books have history, memory and individuality…they were important members of our family."
Azar felt that "life without valuable goals had no meaning."  That's when she started developing an image in her mind, of a young girl, 12 or 13 years old, leaning against a greengage [Goje Sabz] tree, and staring at her for a long time. Finally, one day, she decided to write a story about the little girl, crying as she went along until the whole story started to take shape.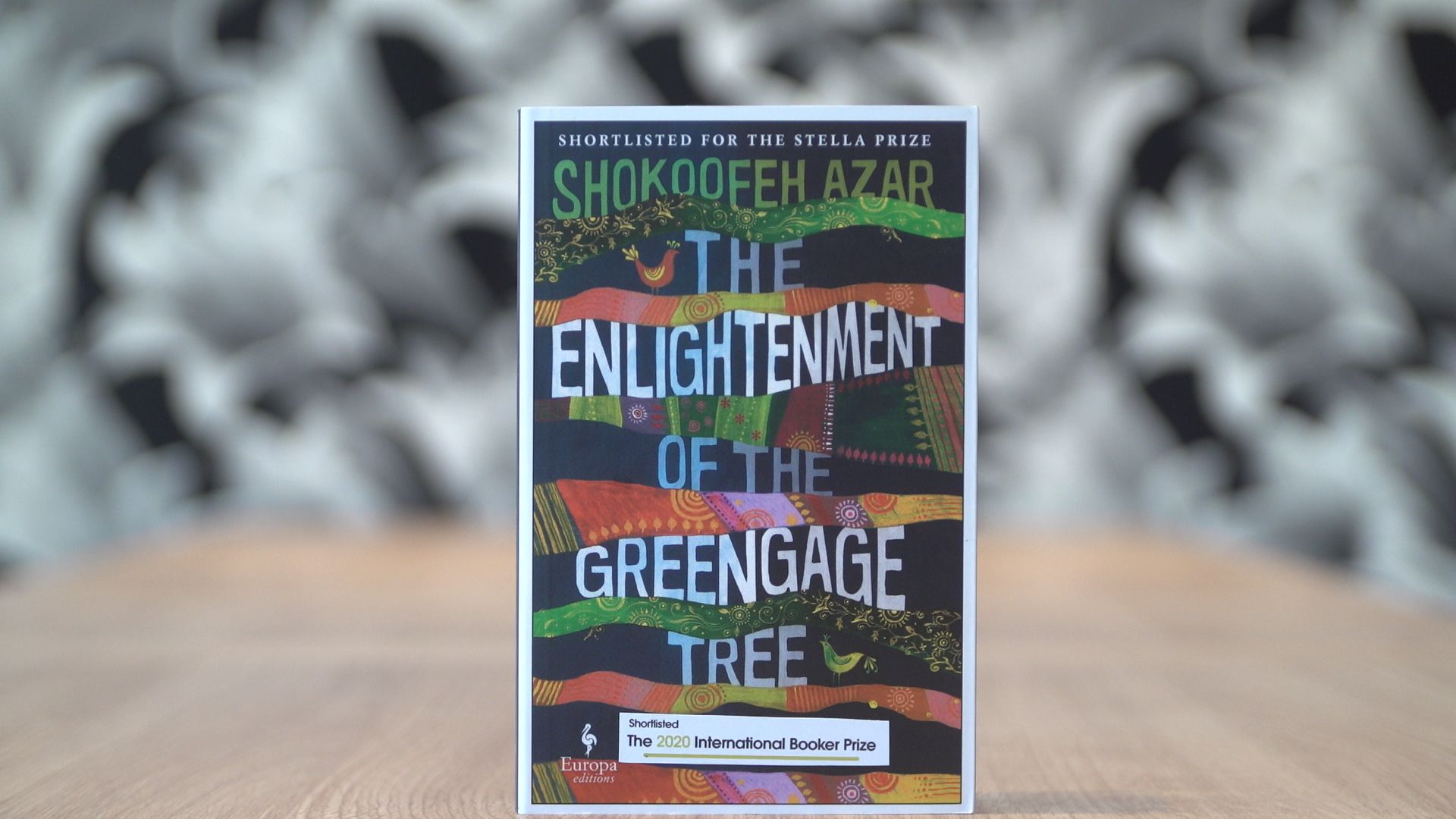 "This story of Bahar is me," she said. "This novel healed all of my sadness and made me grow. I think I am a better and stronger person than when I started writing this book."
"The Enlightenment of the Greengage Tree" has been translated by an anonymous translator, an American national who likes to visit Iran and  was fearful of putting their real name on the cover.
The book was published underground in Tehran and can be ordered on some websites. "I am very happy that it is available," said Azar. "You always want your first readers to be from your culture and country."
"It would be nice if everybody in Iran had access from the bookshops," she added. "But I think it is a great step to publish the book underground."