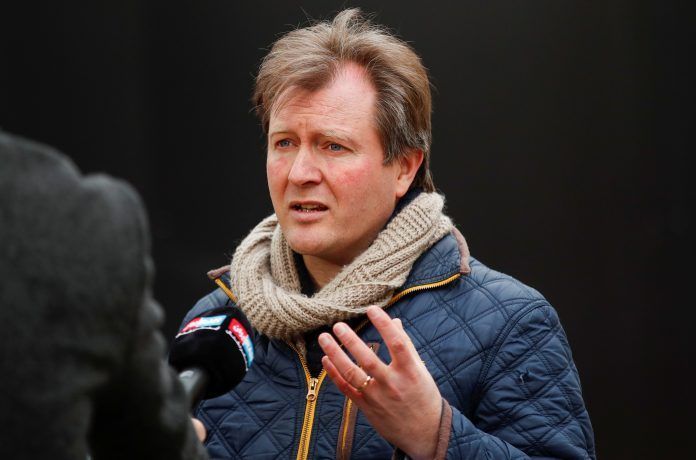 ---
---
Richard Ratcliffe, the husband of detained dual national Nazanin Zaghari-Ratcliffe, has appealed to the United Nations to secure her release following a breakdown in negotiations between the UK and Iran.
Speaking to Kayhan Life, Ratcliffe said discussions about Nazanin's case with Iranian officials had been interrupted in the transition from one Iranian President to another.
"Nazanin has been very deliberately left in uncertainty," he said. "I think the inevitability of a breakdown in negotiations is that she will be brought back into court, there will be a lull while we wait for the sentence and then the sentence will be confirmed. I worry that as we approach Christmas we will move from court back to Evin prison."
Ms. Zaghari-Ratcliffe's legal team submitted an urgent access request and a complaint to the United Nations working group on arbitrary detention (WGAD) on Aug. 6. The team asked the body to intervene in the case without delay.
It is the first time that the UN WGAD has been asked to rule on detention for leverage and the human rights risks that unjustly detained individuals face.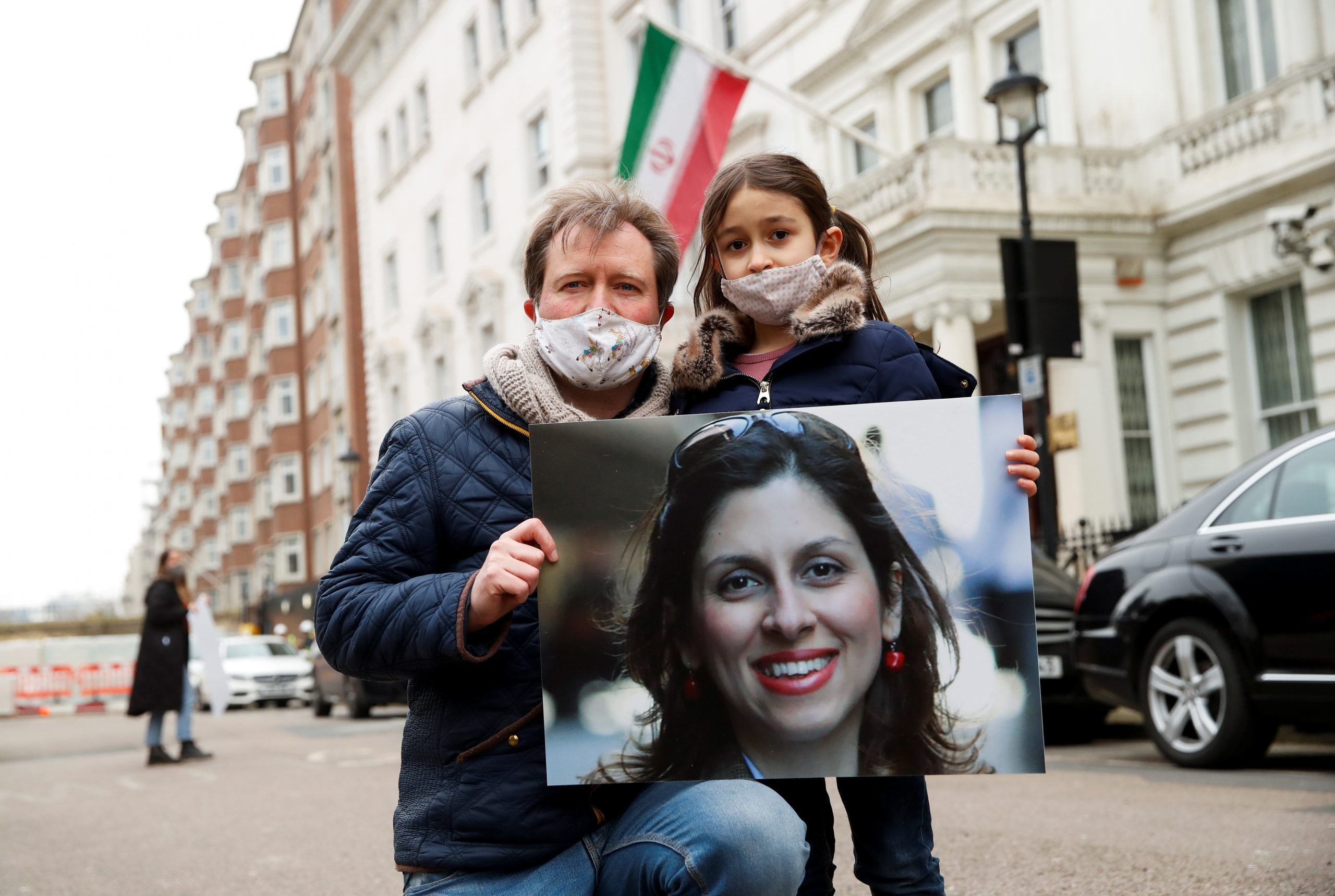 The complaint asked the WGAD to confirm that Zaghari-Ratcliffe's detention had been used as leverage to ensure the payment of an estimated $557 million debt owed to Iran by the UK. The debt arose from an order — which was never fulfilled — for tanks by the Shah of Iran shortly before the 1979 Iranian revolution. It also called on the UN to take steps to improve state responses to unjust detentions of dual nationals abroad.
The submission to the UN comes ahead of Zaghari-Ratcliffe's next court hearing — yet to be confirmed — to appeal her conviction in Iran's revolutionary court, which took place on April 26. She was convicted of spreading propaganda against the regime, and received a one-year prison sentence and a 12-month travel ban.
The mother of one had previously served a five-year sentence in full after being found guilty of "plotting to topple the Iranian government." She has always denied the charges against her.
In a press release about the UN submission published by Zaghari-Ratcliffe's lawyers and the NGO Redress, Ratcliffe said:
"I met the [UK] Foreign Secretary this week to get his sense of things. He insisted the negotiations had come close, hoped they could be picked up again under the new regime, and that he was determined not to leave any Brits behind."
Ratcliffe told Kayhan Life that, "The significance of this request comes at a time when the evidence is so much clearer now that Nazanin is being held as leverage for the debt, and the extent of the abuse she has experienced which is also more widely documented and shows that her treatment amounts to torture."
A previous ruling by the UN WGAD in 2016 held that Nazanin's detention was arbitrary. It ordered her immediate release on concerns over risks to her mental and physical health, and the wellbeing of her daughter Gabriella. The group then referred the case to the UN's Special Rapporteur on torture.
In the statement issued on Aug. 6, Tatyana Eatwell, an attorney at London-based law firm Doughty Street Chambers and a member of Zaghari-Ratcliffe's legal team said, "Nazanin has been subjected to arbitrary detention and prolonged ill-treatment amounting to torture. She and her family have been, and continue to be, arbitrarily denied their right to family life. Her daughter, Gabriella, who was just 22 months old when her ordeal began and is now 7 years old, has been arbitrarily separated from her mother for most of her life. This abuse, compounded by the threat of Nazanin's return to Evin prison, is an intolerable cruelty."
The number of dual nationals arrested and detained in Iran has increased in recent years. The rise in detainees has led human rights organizations to suggest the detentions are part of a wider strategy by the Iranian government to gain diplomatic leverage.
British-Iranian Mehran Raouf and German-Iranian Nahid Taghavi were both sentenced to more than 10 years in prison on Aug. 4 by Iran's Revolutionary Court, for national security offenses.
In a tweet posted on Aug. 4, lawyer Mostafa Nili, who represented Raouf and Taghavi in court, said, "From Branch 26 of the revolutionary court, Ms. #NahidTaghavi and Mr. #MehranRaouf were sentenced to 10 years in prison for participating in the management of an illegal group and eight months in prison for propaganda activities against the regime."
I can confirm that #freenahid has been sentenced to 10 years and 8 months in prison. https://t.co/Xp5KiYZsrc

— Mariam Claren #FreeNahid (@mariam_claren) August 4, 2021
Confirming the prison sentence in a press release on the same day, Ms. Taghavi's daughter Mariam Claren said, "Both charges have been dismissed by my mother. My family and I have to let [the verdict] sink in. I thank everyone who has accompanied us on this path." A separate statement issued by Ms. Claren on April 21 outlined several allegations of torture including the use of prolonged solitary confinement and the deterioration of her mother's health while in Evin prison.
Dr. Niloufar Bayani, an Iranian wildlife conservationist and former UN environment program (UNEP) environmentalist was charged with espionage in Iran and sentenced to 10 years in prison in 2019. Dr. Bayani alleged that Iran's security forces had tortured her and threatened her with sexual assault.
After 3 yrs and 8 months (almost 2 yrs in solitary confinement): #NiloufarBayani has been released on furlough. So happy for her. https://t.co/a2gIgy2JgJ

— Mariam Claren #FreeNahid (@mariam_claren) August 11, 2021
According to a report by BBC Persian, Bayani was held in secret for eight months and was tortured physically and psychologically — which included making her listen to descriptions of others being tortured or executed, and feigning to give her a lethal injection — for more than 1,200 hours.
Ratcliffe said his wife's arbitrary detention met the legal definition of a "crime against humanity" as defined by UN WGAD's previously published opinions about several other detained dual nationals in Iran.
"I think we are all bargaining chips in a much bigger game, which is essentially a multi-billion dollar game over ending sanctions and the Iran nuclear deal," he said.
---