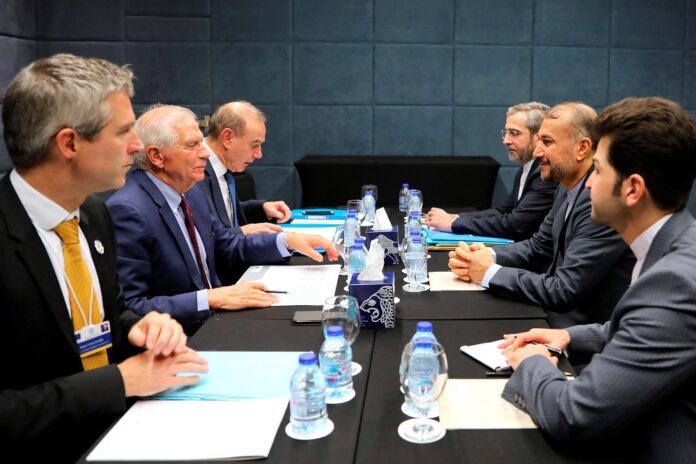 ---
---
The European Union's High Representative for foreign affairs and security policy, Josep Borrell, was criticized by dozens of European lawmakers over the EU's stance on Iran, during a Sep. 12 debate at the European Parliament in Strasbourg. The session was held to discuss the situation in Iran, one year on from the tragic death of 22-year-old Jina Mahsa Amini.
The debate — titled "Iran: one year after the murder of Jina Mahsa Amini" — was attended by 32 members of the European Parliament representing a wide range of political parties, who each gave a speech. The majority of the speeches were deeply critical of the EU's approach to Iran, including its ongoing use of diplomacy in dealing with Iran, and its apparent acceptance of the United Nations' decision to allow Iran's regime to chair the 2023 UN Human Rights Council Social Forum.
"You have listened to the proof. Nobody likes your policy on Iran, that's the reality," Verhofstadt, a liberal politician and Belgium's ex-prime minister told Borrell, amid loud clapping by the lawmakers. "The reasons are very clear. The policy and strategy towards Iran are purely symbolic and have nothing to do with stopping the Iranian regime."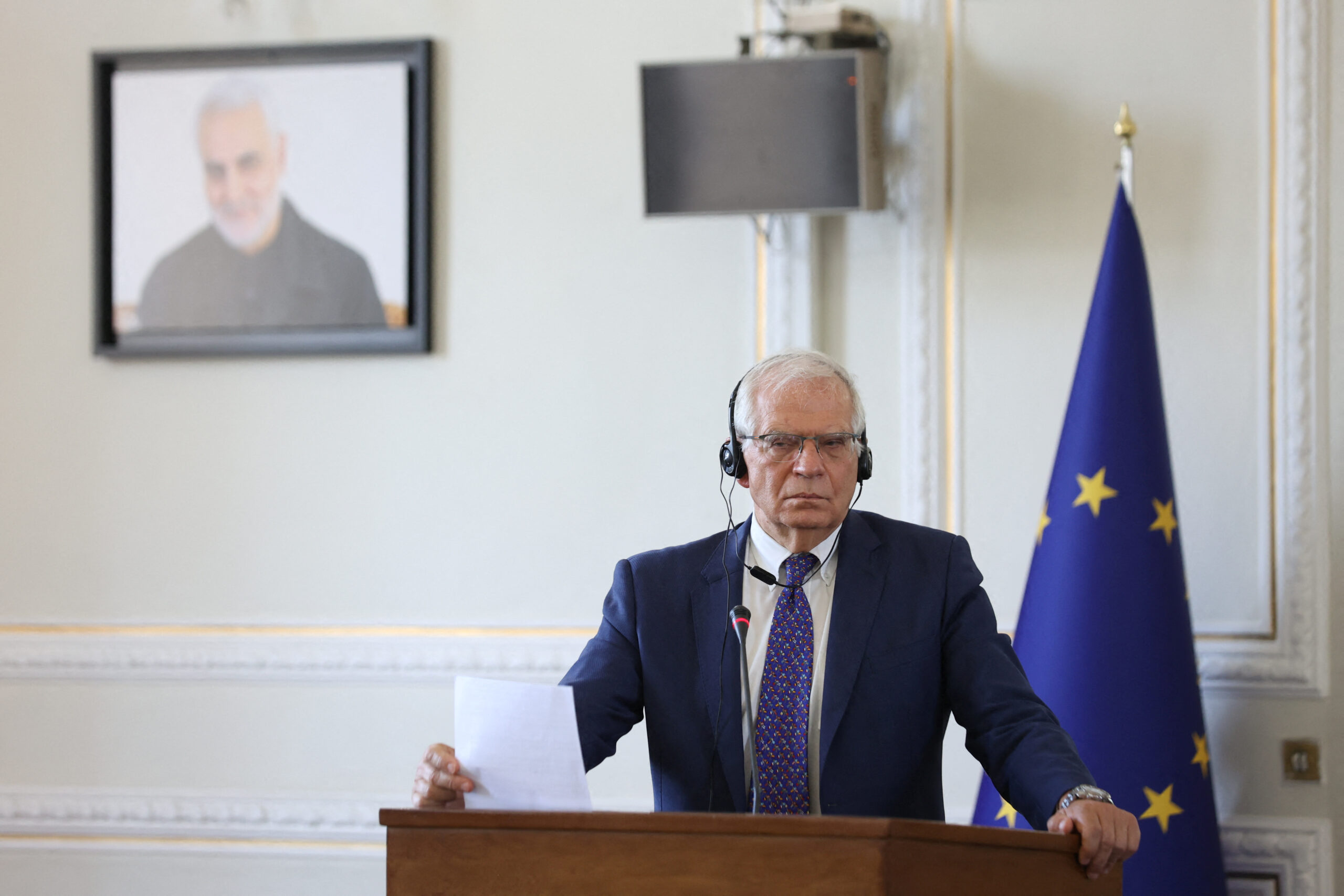 EU Can Proscribe Iran's Revolutionary Guards Without Delay, Lawyers Say
Amini was arrested by Iran's morality police in September 2022 for allegedly failing to observe the country's compulsory hijab law. According to UN officials, Amini was tortured while in police custody, and later died of her injuries.
Her death on Sept. 16 triggered nationwide protests in Iran which began with calls for gender equality and quickly grew to include demands for better pay and living conditions, and regime change.
"If you're born in the Islamic Republic as a woman, you will never be free," Delara Burkhardt, an Iranian-German politician and member of the Progressive Alliance of Socialists and Democrats, said.
"Many have clearly fought and risked their lives, and we have seen that a single movement springing from Amini has turned into a broad movement being heard in parliament," said Burkhardt, whose grandmother fled Iran with her six children to Germany after the regime killed her grandfather.
Since Amini's death, there has been a sharp rise in the use of the death penalty, particularly for anti-government protesters; an increase in incidents of violence against women and girls; discrimination against ethnic and religious minority groups as well as the LGBTQ+ community in Iran and arbitrary detentions of journalists, lawyers, civil rights campaigners and diplomats.
Iran Regime Violations May Amount to Crimes Against Humanity – UN Expert
UK intelligence agencies and US officials have also confirmed a rise in the number of attempted kidnappings and murders of dual nationals by the regime's Islamic Revolutionary Guards Corps (IRGC), in both the US and the UK.
Hannah Neumann, a German politician and member of The Greens party, used her speech to launch a blistering attack on Borrell for failing to stop the regime from committing systematic human rights violations and engaging in aggressive behavior across the Middle East.
"Finally, you are here to explain why your Iran policy over the last 12 months has been so different from what this parliament asked you to do," Neumann said. "Mr. Borrell, it's time to clearly spell it out. The EU's Iran policy of the last 44 years has failed."
"Our relationship with Iran is at a low point. At the same time we need to maintain the necessary approach of critical engagement with Iran, keeping diplomatic channels open. This is essential to protect our citizens, our interest and the support to the fundamental rights of the Iranian people," Borrell said, responding to the speeches.
"I don't understand how you can say that we support this regime. We've been working all of us and so have you, to help and support Iranian women in their fight for their fundamental rights and we will continue doing this," Borrell said.
Borrell added that the EU had criticized Iran's supply of drones to Russia and had implemented economic and financial sanctions on the country. He said the EU was working to secure the release of jailed Swedish diplomat Johan Floderus, which required diplomatic talks without public discussion because "sometimes it makes matters more complicated and our work harder."
Nearly all of the lawmakers urged Borrell to designate the IRGC as a terrorist organization during the session. The request to proscribe the military unit, which oversees Iran's intelligence, defense and domestic policies, was previously made on Jan. 19 by European lawmakers after a majority vote in favor of the motion. Borrell told the lawmakers that a designation could only take place after a legal judgment by a court in a member state had found the IRGC guilty of terrorist offenses.
Borrell reiterated the claim at the session, despite a June 9 opinion produced by lawyers in France which indicated that a designation could be made without a court order — through a key piece of legislation known as "Common Position 931" which had already been enacted by the EU.
Lawmakers asked Borrell to consider a raft of suggestions, including awarding the EU's Sakharov Prize for Freedom of Thought to Amini, or to current female freedom fighters in Iran. Other suggestions included a ban on Europeans traveling to Iran, the expulsion of Iranian ambassadors from Europe, and EU leaders to spending more time meeting with individuals advocating for freedom in Iran.
"Stop the press releases, it is time to act," Abir Al-Sahlani, an Iraqi-born Swedish lawmaker and member of the Renew Europe group said. "Let us stand with the women of Iran: Azadi, Azadi, Azadi. Freedom, freedom, freedom."
OPINION: The Solution to the 'Iran Problem' is Regime Change
Prince Reza Pahlavi : 'The Alternative to the Islamic Republic is the Iranian nation'
Similar Articles to This Post