---
---
Violent demonstrations have rocked Iraq's capital Baghdad and several of its southern cities in recent weeks, causing the deaths of more than 260 protesters, as Iraqis protest government corruption, economic hardship and the country's political ties with Iran.
The battle for Jomhuriyeh Bridge, Baghdad, #Iraq. Events in #Iraq have a direct effect on the struggle for democracy in #Iran. pic.twitter.com/nNNSdG2szu

— Alireza Nader (@AlirezaNader) November 3, 2019
Since the 2003 U.S.-led occupation of Iraq and the withdrawal of U.S. troops six years later, Iraq — where the majority of the population is Shiite — has drawn politically close to Iran. The relationship has been strengthened by Baghdad and Tehran's joint interest in eradicating the Islamic State group, or ISIS.
The Iranian government's increasing influence is evident in Quds Force leader Major General Qassim Suleimani's key role in brokering the deal that led to the establishment of Iraq's current government. He has also exercised influence on the country's economy and security arrangements in the face of the protests. Iraqi security forces have confirmed that snipers deployed to quell the protests in Baghdad, which started on October 1, were members of Iran-backed militia groups.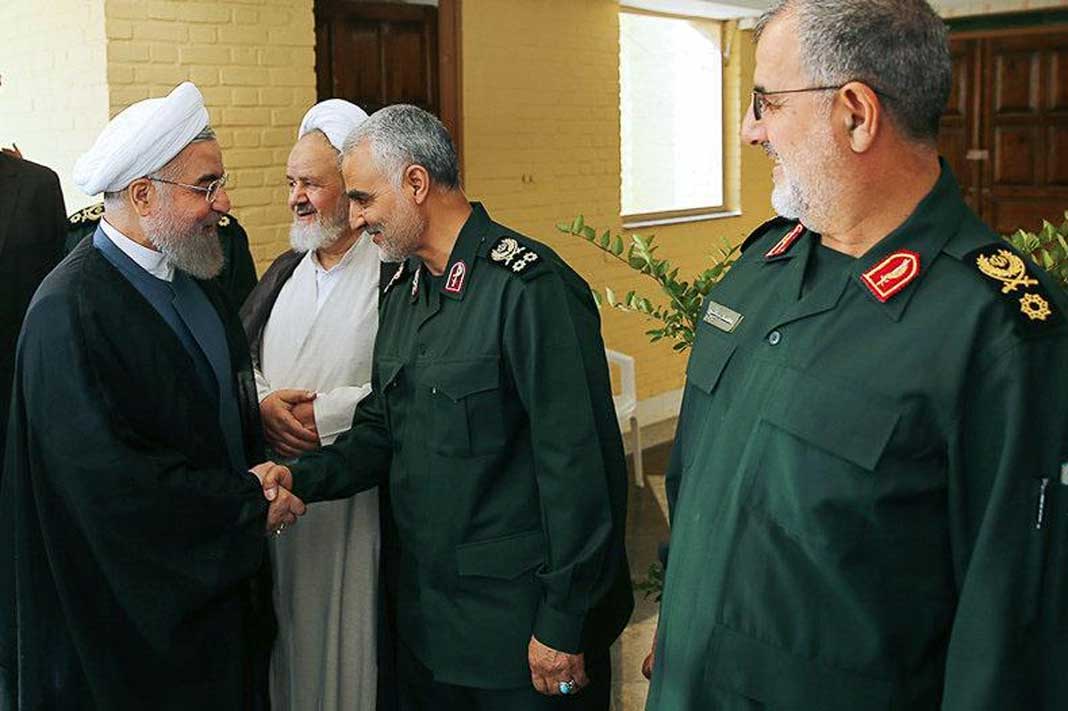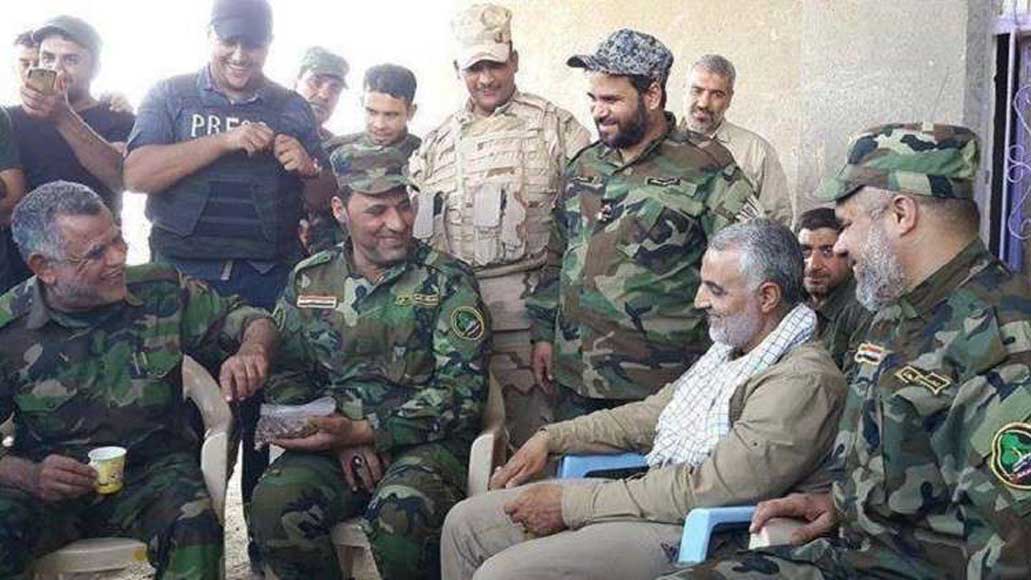 An offer by Iraq's Prime Minister Adil Abdul-Mahdi to step down did nothing to calm the protesters, who have now turned their attention to Iran.
"Protesters are protesting about Iran as they're a palpable presence, but they are also angry at the U.S. because they don't want them there either," Borzou Daragahi, a senior fellow at the Atlantic Council in Washington and international correspondent for The Independent, told Kayhan Life.
A U.S. official who spoke during a U.S. State Department telephone briefing published on the Department's website said the unrest signified a growing dissatisfaction with the Iranian government's involvement and a sign of political overreach, and was an indication that Iran's involvement came at a significant cost.
That cost, Daragahi said, was one that Iran should bear.
"In Iraq the focus is on Iranian hegemony. It is the most powerful international player in Iraq right now, and with that comes a price. Former U.S. Secretary of State Colin Powell's Pottery Barn rule, 'You break it, you own it,' applies here. When things go wrong in Iraq, Iran is going to get blamed because of its involvement in the region."
Analysts are also concerned that Iraqi protesters, despite having potentially legitimate grievances, are disorganized and don't have a clear plan to bring to the negotiating table.
"We don't know who represents the protesters, who is infiltrating their ranks, or who is supporting them, as legitimate as the protests may be. What is going to replace the current government? That is the question, and right now protesters haven't presented an alternative," Daragahi explained.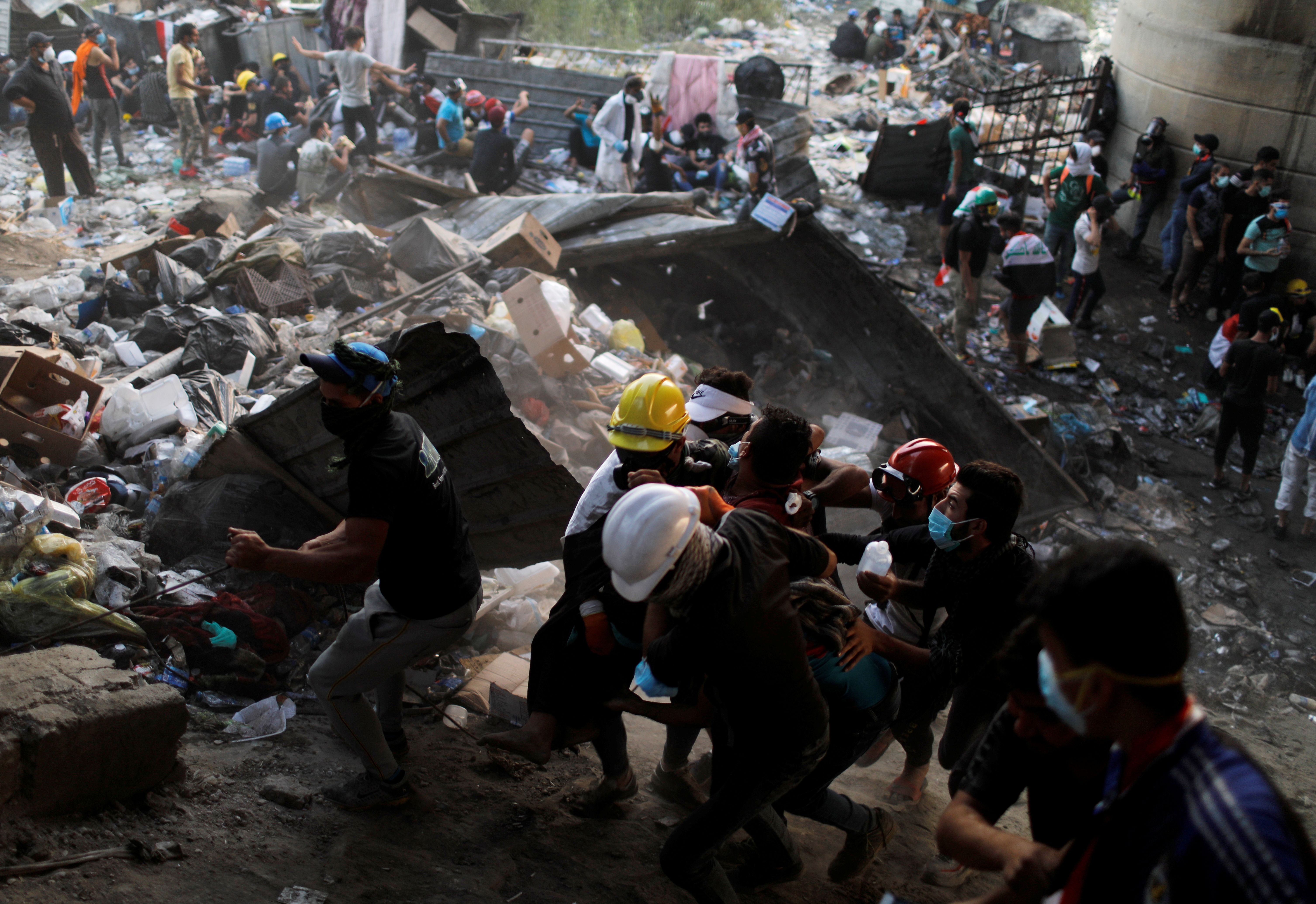 As Iran continues to push back against international pressure, U.S. officials announced a fresh round of sanctions on Iranian figureheads on November 4, including the head of Iran's judiciary, Ebrahim Raisi and one of the Supreme Leader's sons, Mojtaba Khamenei.
The sanctions have been designed to restrict Tehran's reach in countries like Yemen, Lebanon, and Iraq.
Announcing the sanctions, a senior U.S. administration official said in a press release on the State Department's website, "I think it's pretty clear that Iranian-directed activities are leading to the loss of life in Iraq, and it really must come to an end.  The Iraqi people are fed up, and they're showing it by voting with their voices in the streets."
The sanctions come after an attack on the Iranian consulate in Kerbala, Iraq, by Iraqi protesters, which led to the deaths of three people. Demonstrators had gathered outside the consulate to protest against Iran's involvement in Iraq, and chanted slogans like,"Iran out, Kerbala remains free."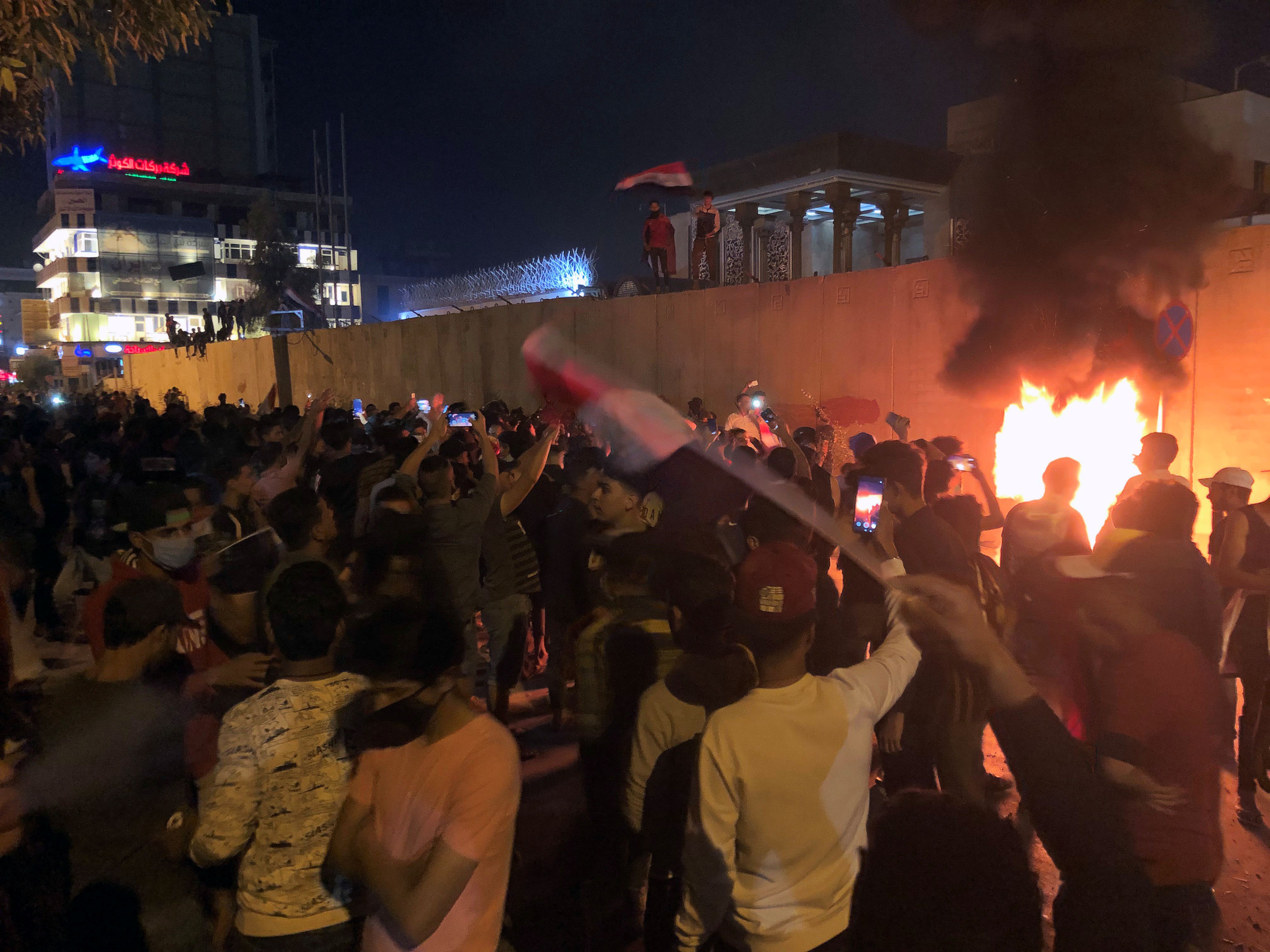 Daragahi said the attack on the Iranian consulate was telling. "It's ironic that 40 years ago this week we had Iranian students storming the U.S. embassy in Tehran, and this week we have Iraqi activists storming the Iranian embassy in Kerbala. I think that says it all in terms of the way the power has shifted in the region."
---