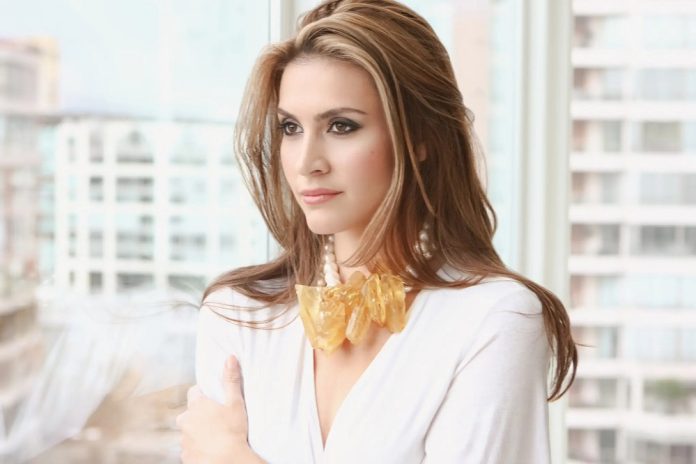 ---
---
Nazanin Afshin-Jam MacKay, a human rights activist and the co-founder of Stop Child Executions, has launched a network of online conferences for Iran opposition groups.
The network brings together prominent and emerging Iranian human rights and pro-democracy organizations and influencers to discuss collaboration opportunities.
The first webinar, held on Jan. 22, included 25 participants from organizations including: the National Union for Democracy in Iran (NUFDI); the Global Iranian Association (GIA); the Iran Democracy Council (IDC); and the Iranian Diaspora Collective. Influencers and activists attending included: Iranian-French actress Golshifteh Farahani; Iranian opposition policymaker Hassan Shariatmadari; and former Canadian lawmaker Reza Moridi.
Iran is in the throes of a wave of anti-government protest sparked in September by the death of 22-year-old Kurdish-Iranian Jina Mahsa Amini while in police custody. Amini was detained by the Iranian government's morality police for allegedly breaching the country's mandatory dress code for women. She was beaten by officials during questioning and later died of her injuries.
Since the start of the protests, more than 500 people have been killed by Iran's security forces, including at least 71 children, according to human rights groups. . The European Union, the UK and the US have imposed a growing number of sanctions on Iran in an apparent attempt to curb the regime's brutal crackdown on protesters.
In an interview with Kayhan Life, Afshin-Jam MacKay explained how the idea for the conferences came about, why she chose to launch them and her personal highlights from the first webinar:
How did you come up with the idea for these conferences?
When we were forming a global database of Iranian political prisoners and linking them to politicians around the world through our organization Iranian Justice Collective, we noticed that several other people had also started a database. That is thousands of hours of wasted time.
If only we had known about each other in advance, we could have merged our efforts and been more efficient. Similarly on other projects, I am hoping that we can reduce duplication, and instead support and offer help and volunteers to those that need it.
What did you feel were the highlights of the first conference?
It was a very impressive group of professionals, activists, entrepreneurs, philanthropists, influencers and political thought leaders. I especially wanted some of these newer groups who have recently formed to meet one another.
Each person offered so much knowledge and professionalism. For example, Elika Eftekhari from the Iran Democracy Council is an expert on the legality and enforcement of sanctions from an American perspective.
Attorney Ali Rahnama has great knowledge on the path we must take in the formation of a transition council. Giselle Naimi from GIA spoke about the framework they have created for the formation of a "citizens assembly."
I see a lot of hope in groups and individuals like this for the formation of conferences of subject- matter experts that will tackle the difficult questions that politicians in the West will need addressed before fully letting go of the regime and embracing an alternative group as a temporary coordinating council or coalition, or government-in-exile.
I also heard that groups are in need of funding. While everyone on the call was a volunteer, dedicating every spare moment to this cause, there are natural costs to implement such projects. Perhaps a fund could be established to help fund them?
What is the selection process for speakers?
I just invited the groups that I know have been working hard. I told everyone that this is not "my" gathering, but a collective, and if anyone knew of another group that should be there, by all means they could join. The only problem was that each additional group would mean less time for others to speak.
US attorney Leila Mansouri who serves on various boards also brought on several groups.
The groups filled out a survey about their organizations and contact information which Soushiant Zanganehpour from Alliance for a Democratic Iran (ADI) is collecting, and we will distribute these details so they can get in touch with one another.
What's next?
We have a tentative date in February for the next meeting, but in the meantime I am going to get feedback from the others and see if it will be more helpful to hold smaller groups with those working on similar themes or areas, so we can be more efficient.
Similar Articles to This Post