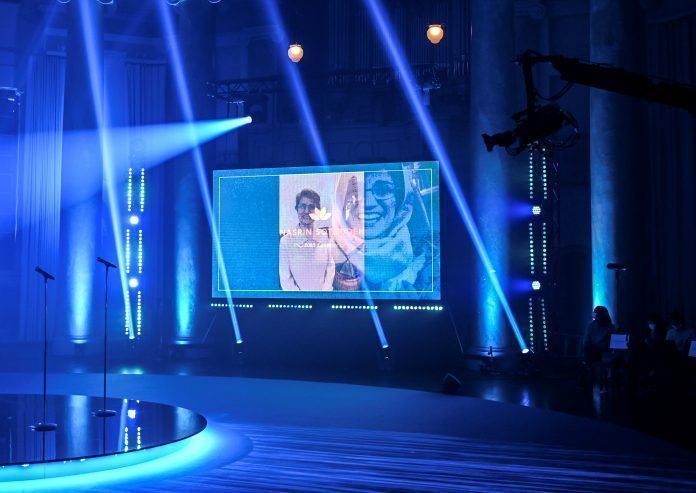 ---
---
A documentary telling the story of the acclaimed Iranian human rights lawyer and activist Nasrin Sotoudeh offers a rare glimpse into Iran, and the ongoing fight for women's equality in the country.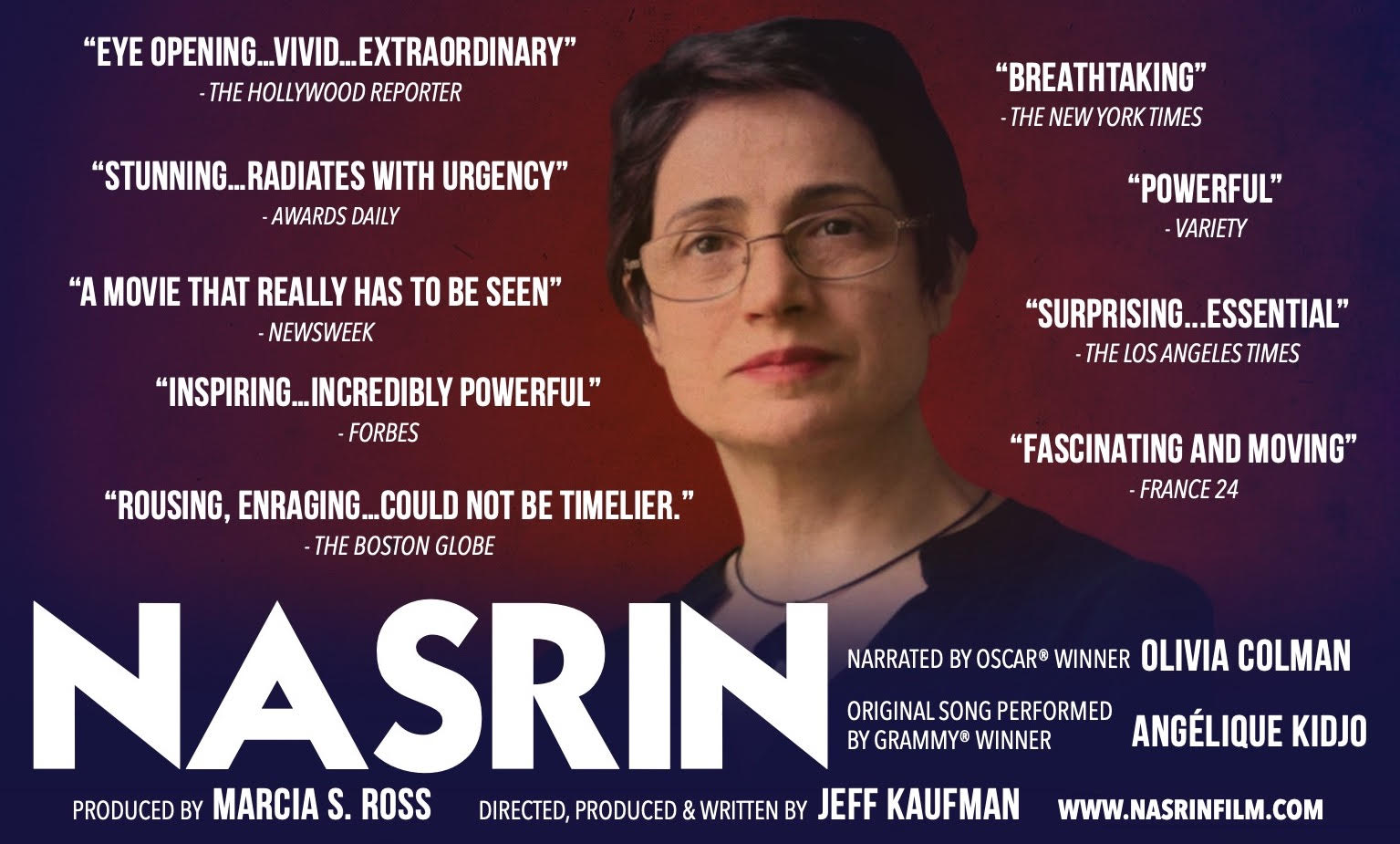 "Nasrin" follows Sotoudeh and her husband Reza Khandan as they campaign against gender inequality in Iran while taking care of their two children.
Sotoudeh, who is known as "the Nelson Mandela of Iran," was arrested in 2018 for defending women in Iran protesting against the country's mandatory hijab law, and was sentenced to 38 years in prison, and 148 lashes. She was granted temporary leave during Norouz (Iranian new year), but has since been returned to prison.
The film, narrated by Academy Award-winning actress Olivia Colman, was made by American producers, directors, and writers Marcia Ross and her husband Jeff Kaufman, and took more than four years to produce.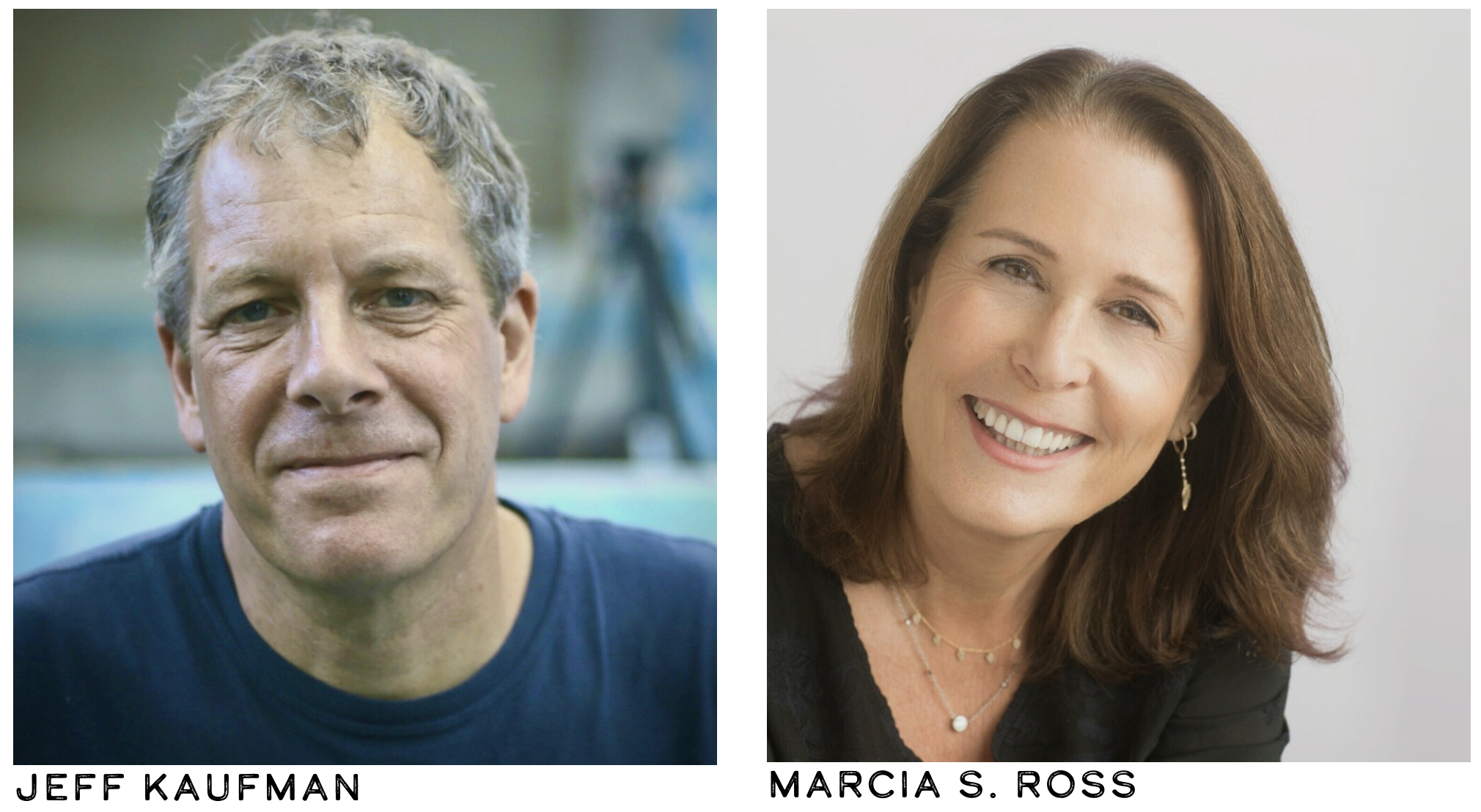 Defying the Iranian government's oppressive filmmaking regulations, which censor content deemed critical of the regime — and can lead to imprisonment if broken — Ross and Kaufman worked with Iranians on the ground who risked their personal safety to gather the footage.
Jason Rezaian, an Iranian-American journalist detained in prison in Iran for 544 days, was an executive producer for the film. Omid Memarian, the film's associate producer, is an Iranian journalist and communications director for Democracy for the Arab World Now (DAWN), an NGO in Washington which promotes democracy and human rights in the Middle East and North Africa (MENA).
The theme song for the film, "How can I tell you?", was sung by Grammy winner Angélique Kidjo. Kidjo was awarded Amnesty International's Ambassador of Conscience Award in 2016 for her work promoting freedom of expression and the education of girls in Africa.
Kayhan Life spoke with Kaufman about the film and getting to know Sotoudeh in person.
Why did you decide to make a film about Nasrin?
I've made a number of films about human rights, and about Iran, and I like to place individuals at the center of these films who may not always get the credit they deserve.
We knew about Nasrin, so we reached out to her in 2016, and at first she was a little bit skeptical! But we had mutual friends and we also shared this mutual vision at the beginning, which was that through Nasrin we could tell a story of a wider community of activists. And what we learned about her was that she never wanted this to be about herself. She always wanted to use her platform to support others.
We also wanted to have the chance to explore and show a side of Iran that you don't normally see. Nasrin loves culture and often talked about how her love and her strength comes from the arts, and so it was a real delight to explore that with her and Reza.
Throughout the process we said to Nasrin that we would stop filming at any point if she felt it put her or anyone else at risk. Even after we had finished filming we still said we won't release this if you don't want us to, but she always felt that it was important to get the story out.
There is a scene in the film where we see inside a revolutionary court in Tehran where Nasrin is defending Shirin Ebadi in 2009 – how was that footage obtained? 
Most of the film is made up of footage that people we were working with shot, but we were also trying to tell a deeper, wider historical story and so we started to search around for other footage as well.
I'd been doing online searches in English for a couple of months and suddenly decided to do an online search in Persian. First of all I found a blurry, short excerpt from this court session and thought my goodness, that's everything. Then a further search found two extended sequences which was obviously government footage that somehow got smuggled out.
The strange thing was, when I went back to check that Iranian site where I found that footage maybe two months later, it was gone.
Have you received any pushback from the Iranian government or agents of the regime? 
No… but we've received feedback from people in Iran, and the global response has been beyond expectation. We just hope the government realizes that this is a film which expresses deep admiration for the Iranian people, that we hope can build some bridges between cultures and countries, and that they should release Nasrin and others like her, immediately.
Why did you choose Olivia Coleman to narrate the film? 
Originally I wasn't going to have narration for this film, but we wanted to have these layers of voices that would take us deeper into Iran and deeper into who Nasrin is, and to offer a wider context about Iran's politics for people who didn't know anything about it.
We found a series of letters Nasrin wrote to her family and diaries her husband wrote and so we decided to have a narrator. We wanted someone who [exuded] that empathy and depth and smartness and determination that Nasrin has, so make a list, and Olivia Coleman comes out on top.
My wife Marcia, who produced this film with me, worked previously as a casting director running Walt Disney's Motion Pictures casting department for 16 years. Because she treats people very well, she has good relationships with former colleagues and was able to get in touch with Olivia's UK agent.
Olivia only had one afternoon free in between one job and doing fittings for the next season of "The Crown," so she squeezed us into that one afternoon. She was so gracious and so smart, and when Nasrin and Reza heard her reading the narration, they just fell in love with what she did.
Olivia also has a history of supporting social causes with Amnesty International and UNICEF.
Did Olivia tell you what her motivation was for working on Nasrin with you?
Yes, but it involves a curse word! While we were doing the narration, she was reading a line that Nasrin had said, and all of a sudden she throws down her script and goes, "F—-, this woman's amazing!" And then she just goes back to reading the script!
Were there any unnerving moments during filming in Iran?
No, but since we wrapped up filming, we found out that one of the photographers who gave us some photos was arrested for her social activism work, unrelated to the film. Another camera person had to leave the country, also because of personal pressure on her and not because of the film, but our admiration for these individuals knows no bounds.
Some of the world's most dedicated human rights campaigners have been and are Iranian women. Do you think they are underserved in the film industry? 
I think that happens with women a lot. One of our mandates was to preserve Nasrin's story and the stories of these other amazing women who are so strong and so resilient.
So often public figures who have progressive agendas aren't necessarily as good privately as they are publicly, and everything about Nasrin and her husband Reza is as good or better than they are even in public.
What messages would you like the film to convey?
I really feel that Nasrin is a remarkable role model, not just for Iran but really for the world. She was inspired by Mahatma Gandhi, Nelson Mandela, and when someone like that gets inside you it can lead you into this remarkable life that Nasrin has had. We hope that Nasrin can open up that spark for others as well and realize that we're all connected, we can make a difference and it's important to try and push your society forward.
Iran has a horrendous human rights record and a terrible record against women in their country. To become the country it deserves to be and can be, it should empower its people and its women — and that's not coming from me, that's coming from many others.
I just hope that besides people becoming active and supporting Nasrin and others, that they do take the time to get to understand Iran's culture and people because there is so much to gain from that.
---
Similar Articles to This Post