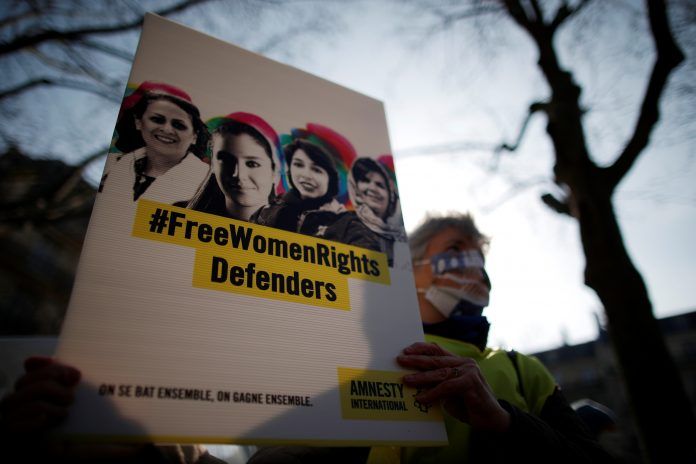 ---
---
International Women's Day is an annual event held on March 8 to recognize women's cultural, economic, political and social achievements throughout the world. The celebration also recognizes and promotes women's rights.
Despite global efforts to eliminate gender inequality, women in Iran remain disproportionately affected by gender-based discrimination and violence.
Amnesty International's 2021 report on the state of human rights in the Islamic Republic found that violence against women and girls in the country was widespread.
The report held that Iran's authorities had failed to criminalize intimate partner violence, so-called honor killing and forced marriage. It added: "Women continued to face entrenched discrimination in law, including in relation to marriage, divorce, employment, inheritance and political office."
The UN Special Rapporteur on Iran, Javaid Rehman, raised serious concerns about the treatment of women and girls in Iran in his latest report to be presented on March 17 to the UN Human Rights Council. Rehman said there had been no developments on a proposed law to protect women against violence.
Additionally, the special rapporteur said he had "previously raised grave concerns about the damaging consequences of the [law on young people and protection of the family] in terms of the right of women and girls to sexual and reproductive health." The law was drafted to enable population growth by imposing severe restrictions on abortion and access to modern contraceptives. Abortion is already a criminal offence under the country's Islamic Penal Code.
Women in Iran continue to push back against discriminatory laws and policies and are often threatened with lashes, fines and imprisonment for their activism.
Iranian women's rights campaigners are regularly featured on Kayhan Life reports. This is what they told us in the last year: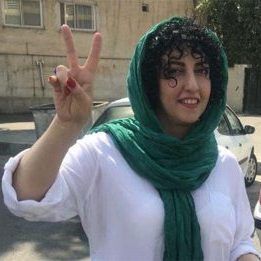 Narges Mohammadi was the vice president of the now banned Tehran-based Defenders of Human Rights Center. Mohammadi was given 80 lashes and is currently serving a 30-month sentence in Iran's notorious Qarchak prison on charges which remain unclear. She was given another 8 years and 2 months in prison and 74 lashes, according to a Jan. 26 tweet posted by her husband Taghi Rahmani.
Speaking at an Iranian women's event in September co-hosted by Kayhan Life's publisher Nazenin Ansari and the Georgetown Institute for Women, Peace and Security, Mohammadi said:
"Undoubtedly the combination of a patriarchal and autocratic system and authoritarian rule has made the situation [in Iran] very difficult for women. While women groups may hold differing views on various issues, they are all united in their belief that they have been systematically oppressed – strengthening their resolve to change the status quo."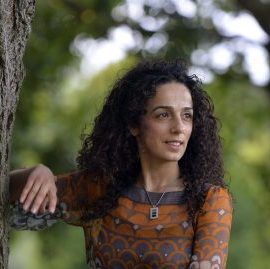 Masih Alinejad received a Nobel Prize nomination this year for highlighting women's rights violations in Iran. Alinejad is the founder of the "White Wednesdays" movement in which women wear white as a form of protest against Iran's compulsory hijab legislation. In 2021,US prosecutors said she had been the target of a kidnapping plot by the Iranian government.
In a Feb. 10 interview with Nazenin Ansari, Alinejad said:
"Compulsory hijab is the main pillar of a gender apartheid regime. Compulsory hijab is a flag for Islamism. To me, compulsory hijab is like the Berlin Wall. And that is why I say that if we tear this wall down, then gender apartheid won't exist. So that's the reason that I picked up compulsory hijab, because I strongly believe that this is the first step toward human dignity."
Shahbanou Farah Pahlavi, the wife of the late Mohammad Reza Shah Pahlavi (1919-1980), campaigned for women's rights during the reign of the monarchy in Iran which ended in 1979 with the revolution.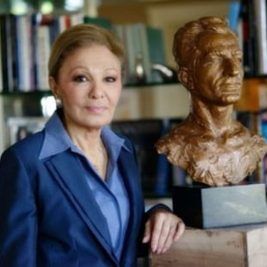 In her 1976 memoir — republished in English in December and titled "1001 Days: Memoirs of an Empress" — Empress Farah wrote:
"I was committed to the rights of women and children, and I devoted myself to the betterment of my country … My love for Iran and my connection to her people has not faded with time, nor in my life of exile. It sustains me today as it did then. I believe in my heart that the seeds you sow with love and hope never die, and that light will overcome darkness. I will have faith in this forever."
Shirin Ebadi was awarded the Nobel Peace Prize in 2003 for pioneering women's rights in Iran and is a lawyer and former judge. In April 2008 threats against Ibadi's life were made after she agreed to defend seven families practicing the Baha'i faith in Iran following their arrest. Religious minorities in Iran are routinely targeted and persecuted for their beliefs.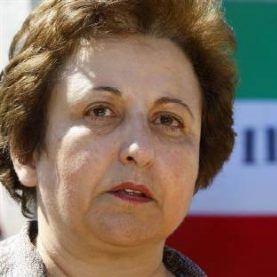 Ebadi condemned Mohammadi's arrest and sentence in a Jan. 27 interview with Kayhan Life, saying:
"Narges Mohammadi's human rights activism has led once again to her being sentenced in a new court. To condemn a person to lashing is without doubt an unacceptable punishment. I hope that these inhumane and medieval punishments will not be applied to Narges or any other person."
---
Similar Articles to This Post