---
By Kayhan Life Staff
---
The Iranian-American author Marjan Kamali, whose novel "The Stationery Shop" was published in 2019, is about to see it come to life as an HBO series.
The story of teenagers in Iran whose love is disrupted by the events of 1953 and the fall of Prime Minister Mohammad Mossadegh, "The Stationery Shop" will involve actress and writer Mozhan Marnò, who was in "House of Cards."
Kayhan Life caught up with Kamali for a conversation about the television adaptation, her life and writing career.
Your book is being adapted into an HBO television series. How do you feel about seeing it come to life in moving images? And are you collaborating on the project?
When I wrote "The Stationery Shop" alone in my room, often wondering whether my novel would ever get published (or finished!), I never believed that one day the characters would appear on HBO. I'm especially excited to have the lives of Iranians portrayed on screen in a way that is nuanced and authentic.
I'm honored to have Mozhan Marnò and the team at HBO and A Penny for Your Thoughts Entertainment work on this TV adaptation. I will serve as consulting producer on the series.
"The Stationery Shop" is about a young man and woman who are separated by the events of 1953. Why did you choose this particular episode in Iran's history as the central event in your novel? 
Usually, the news in the U.S. focuses on Iranian ideologues, post-1979. What's often missing is the larger context of the history of the country.
I wrote my first novel, "Together Tea," with the characters experiencing the 1979 Revolution and the beginnings of the Iran-Iraq war. In writing "The Stationery Shop," I wanted to go further back in Iran's past, and research the 1953 coup d'état and the fall of Dr. Mohammad Mossadegh, because the divisions and controversy around those events have had ripple effects to this day. As [U.S. President] Harry Truman said, "There is nothing new in the world except the history you do not know." I read non-fiction books about the coup and autobiographies that covered that time. I interviewed family members and learned about the cafes, cinemas, dances, and demonstrations in Tehran in the 1950s. Writing about 1953 Iran showed me how so much of the past feeds the present, and how political themes/regimes have an eternal recurrence.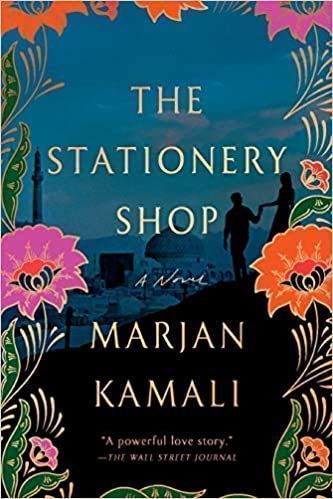 Is it true that your book was inspired by an elderly man you met in an assisted living center who had met Spanish royalty and traveled with Charles de Gaulle? 
Yes. While the characters in The Stationery Shop are made up and a product of my imagination, the inspiration for the beginning of the novel happened when I visited the Duxbury senior center in Massachusetts for a reading of my first book, "Together Tea." After the reading, we all sat down to a wonderful Persian lunch organized by the center. An elderly man in a wheelchair (I won't share his name in the interest of the privacy of his family – he himself has sadly since passed away) kept saying how he'd met the prince of Spain and traveled with Charles De Gaulle and other world leaders.
I was surprised that this gentleman had an Iranian name. Weeks later when I visited my parents and mentioned this experience, my father recognized the name and said this gentleman had been a decorated foreign dignitary in the Shah's time and had in fact met the prince of Spain and traveled with Charles de Gaulle. Everything that the gentleman had been saying was true.
I was stunned, and kept thinking of what it must feel like to an elderly person in an assisted living center with a past no one believed – or worse, a past they believed but just didn't care about. The image of an elderly man in a wheelchair in an assisted living center became the kernel for the start of "The Stationery Shop."
As I wrote, the story became one of a great lost love, and letters passed on in books in a stationery shop. The character of Roya took over much of the story. She meets Bahman in a stationery shop in 1953 Iran when they're both 17. They fall briskly, as F. Scott Fitzgerald said, "into an intimacy from which they never recover." They are madly in love and plan to get married, but are separated on the eve of the country's coup d'état. Sixty years later, they reunite when Bahman is an elderly man in a wheelchair in an assisted living center.
Did you spend part of your life in Iran at all? How connected are you to your parents' homeland? 
I only lived in Iran between the ages of two and five and then again from nine to almost eleven. Throughout my childhood, I visited family in Iran regularly, and in my adult life, I've visited four times.
Although I didn't grow up in Iran, my life has been very much steeped in the Iranian culture from birth. Whenever I came home at the end of a school day, I spoke Persian to my parents, ate Persian food, and was encouraged to learn Persian poetry and literature.
Precisely because I didn't grow up in Iran, I've always felt a fascination with and curiosity about my parents' beloved homeland. As a writer, I've devoted myself to learning more about the culture, doing tons of research, and asking endless questions. My first two novels are in a way an homage to the land my parents knew. I'm grateful that my Persian heritage gives me a grounding to navigate stories of Iranians in the past and Iranians in the diaspora.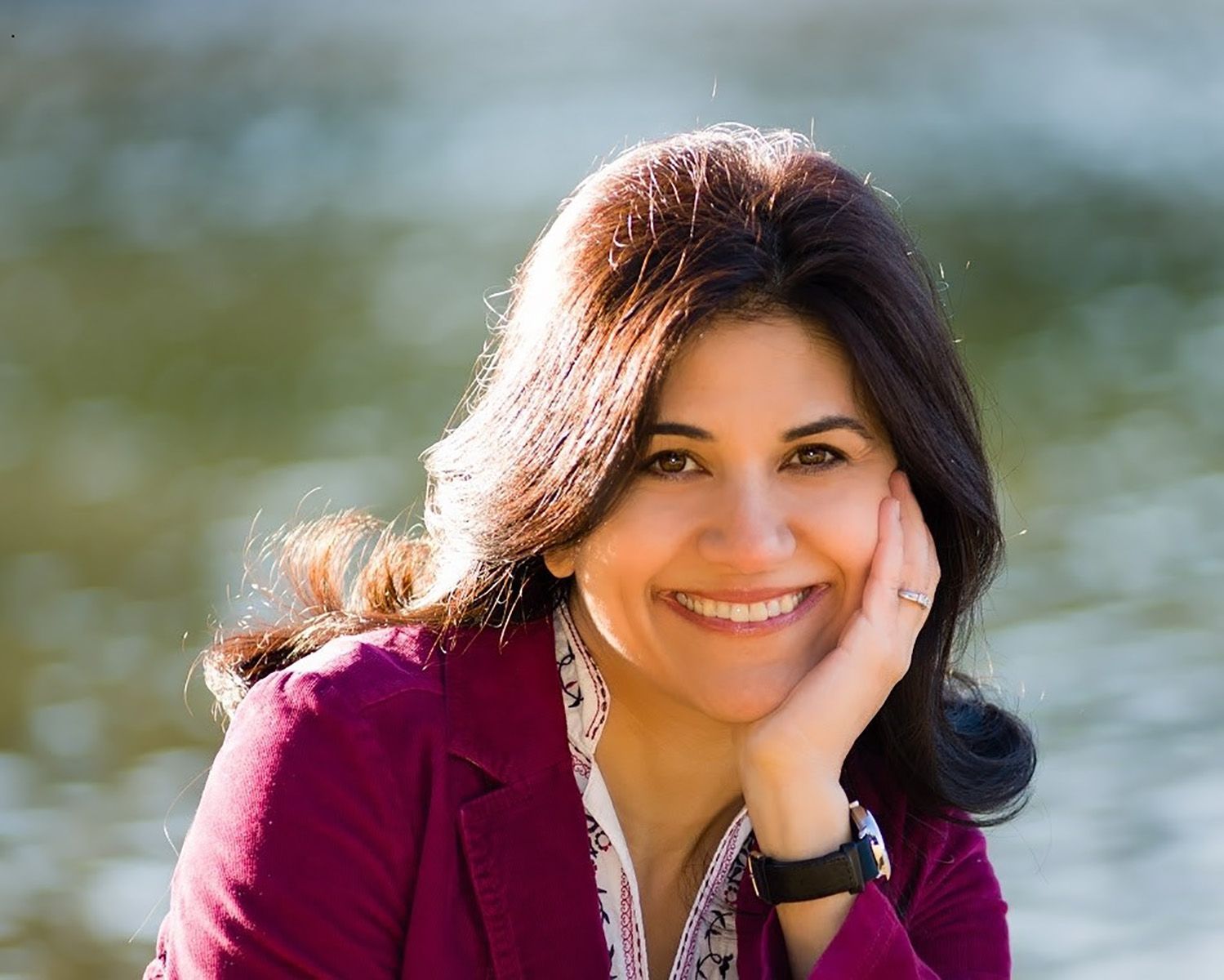 You studied English literature at UC Berkeley, then got an MBA. What led you to take up writing after that and get an MFA? 
I always loved to read. As a child I carried around paperbacks and read whenever I had the chance. I also wrote a lot. My English Literature teachers in high school encouraged me to consider pursuing writing as a career, but as a child of immigrants, it was expected that I land in a more stable profession such as doctor, lawyer, engineer, business person, etc. So, I went to Columbia Business School to get an MBA, but deep down I wanted to study writing.
Eventually, I got an MFA in creative writing at NYU at the same time as getting my MBA. By day, I was uptown in Manhattan studying business, but by night I was downtown in Greenwich Village studying writing. It took many detours, many jobs, and many years for me to write and finish my first novel. But once my first book came out, my writing career took off.
Can you describe your work as a teacher of writing at GrubStreet? Do you like to teach?
I currently teach a class on the novel at GrubStreet, where I have fourteen students who work with me for nine months to shepherd the first drafts of their novels into being. I love teaching and find it to be rewarding and so fulfilling. There is nothing better than passing on hard-earned wisdom and knowledge to a group of enthusiastic and dedicated students. I love helping my students work on their craft to create fiction that reflects the truest things they want to say.
Can you talk about your next book and what it will be about? 
Like my first two novels, my next book also takes place in Iran and America. And like the first two books, this new novel will span decades and cover a significant section of Iran's history in the 20th century. My focus will be on Iranian women: their fierceness, their sorrow, their hopes, their fate. It is about how Iranian women carve out power for themselves in a deeply flawed world. It is about beauty and love and the amazing force of friendship.
---