---
By Ahmad Rafat
---
Iranian Foreign Minister Mohammad Javad Zarif has canceled his European tour following global condemnation of the Sept. 12 execution of Navid Afkari, a 27-year-old champion wrestler.
Mr. Afkari was charged with murdering Hassan Torkman, a security guard at the Shiraz Water and Wastewater Management Company (in the southwestern province of Fars), during the nationwide protests of 2018. Afkari was hanged hurriedly and secretly without prior notice to him, his family, or lawyer.
Iran has the second-highest number of executions after China. The Islamic Republic has traditionally halted all executions during the holy months of Ramadan and Moharram. However, this year, there has been no such pause: Iran has gone ahead with nine executions besides that of Navid Afkari since Aug. 20.
Mr. Zarif was scheduled to visit Paris, Rome, London, Berlin, Madrid, and possibly Brussels to hold talks with his European and British counterparts and with Josep Borrell, the High Representative of the European Union for Foreign Affairs and Security Policy.
"The federal government denounces this execution, which was carried out despite international protests and requests for suspension," the German Foreign Ministry said.
Meanwhile, the Iranian Foreign Ministry issued a statement saying that Zarif's trip was canceled because of "logistical problems."
On the same day, the Iranian Foreign Ministry summoned the German ambassador to Tehran, Hans-Udo Muzel, to "strongly protest against comments made on social media condemning the execution of Navid Afkari."
The deputy head of Iran's Judiciary for international affairs, Ali Bagheri-Kani, likewise criticized European governments' reactions to Navid Afkari's execution, saying it violated "diplomatic protocols."
In comments reported by the Mehr News Agency on Sept. 14, Mr. Bagheri-Kani said: "If the Europeans know nothing about fairness and justice, they must at least observe diplomatic protocol. They should not become a loudspeaker for opposition groups and spread lies."
International human rights organizations, United World Wrestling (UWW), the International Olympic Committee (IOC), well-known sporting personalities worldwide, and most European countries, including Britain, Sweden, and Germany, had called on Iran to overturn Afkari's death sentence.
The Islamic Republic ignored global appeals and hanged Afkari on Sept. 12.
As part of the same court case, Navid Afkari's brothers Vahid (37 years old) and Habib (29 years old) were sentenced to 54 and 27 years in prison. All three brothers were sentenced to 74 lashes.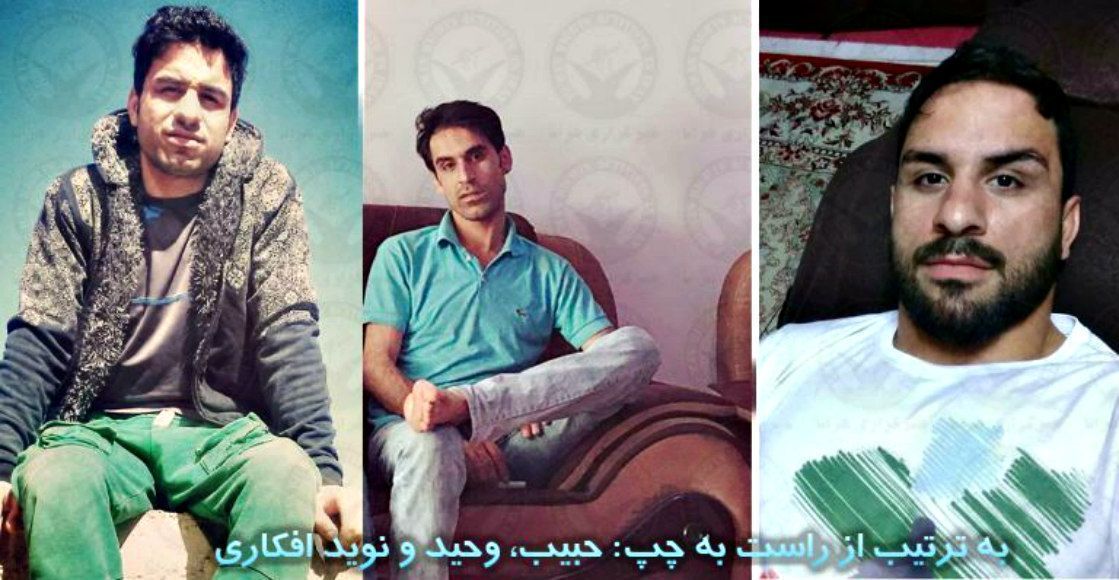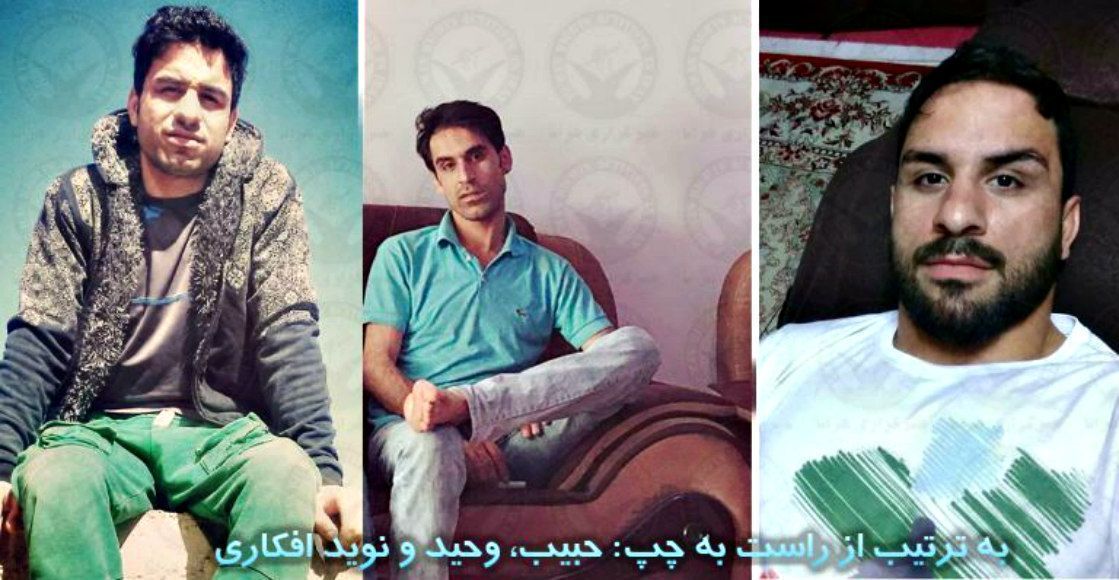 Hassan Younesi, the lawyer for Vahid and Navid Afkari, said that besides the forced confessions, the prosecutor's office had no evidence linking his clients to the security guard's death.
The sudden and hurried execution of Navid Afkari shocked people worldwide who had flooded social media channels with the hashtag "Do Not Kill."
"Human rights remain a central feature of our engagement with Iran, and we will continue to engage with Iranian authorities on this issue, including on individual cases," Laurence Norman, a Brussels-based reporter for the Wall Street Journal, tweeted, quoting an unnamed EU official.
"The secret execution this morning of wrestling champion Navid Afkari, without prior notice to him, his family or lawyer, after a grossly unfair trial, is a horrifying travesty of justice that needs immediate international action," Diana Eltahawy, Amnesty International's Deputy Regional Director for the Middle East and North Africa, said. "Given the impunity which prevails in Iran, we urge the international community, including UN human rights bodies and EU member states, to take strong action through public and private interventions."
Senior government officials and political leaders worldwide have condemned Afkari's execution.
Sweden's Foreign Minister Ann Linde tweeted: "Appalled by reports of the execution of Iranian wrestler Navid Afkari. Sweden and the rest of the EU consistently underline the right to due process and oppose the application of capital punishment under all circumstances, in all cases, without exception."
"Deeply disturbed by Navid Afkari's execution in Iran. It is unacceptable that the rule of law is ignored to silence voices of dissent. Navid's two brothers, still in custody, now need our solidarity," Germany's Commissioner for Human Rights Policy and Humanitarian Assistance Barbel Kofler tweeted.
Joe Biden, the Democratic candidate in the U.S. presidential elections, tweeted: "Iran's cruel execution of Navid Afkari is a travesty. No country should arrest, torture, or execute peaceful protesters or activists."
Members of the current U.S. administration also reacted.
"The Iranian regime's execution of Navid Afkari is a vicious and cruel act. We condemn it in the strongest terms. It is an outrageous assault on human dignity, even by the despicable standards of this regime. The Iranian people's voices will not be silenced," U.S. Secretary of State Mike Pompeo tweeted. "Today, we stand with Navid Afkari's family, and all Iranians, in mourning his death at the hands of this merciless regime."
"His life, and his death, will not be forgotten," Secretary Pompeo added.
Foreign Minister Zarif's now-canceled trip- to Europe coincided with the Sept. 20 deadline for triggering the "snapback" of all the sanctions on Iran lifted under the 2015 Joint Comprehensive Plan of Action (JCPOA), better known as the Iran nuclear deal.
On Aug. 26, all 15 members of the UN Security Council, except the Dominican Republic, blocked a U.S. effort to trigger the snapback mechanism that would have ended the JCPOA completely. The U.S. withdrew from the agreement in May 2018.
Zarif's European trip was to ensure that Britain and France, permanent members of the UN Security Council, and Germany, a non-permanent member of the council, would continue to prevent the snapback mechanism.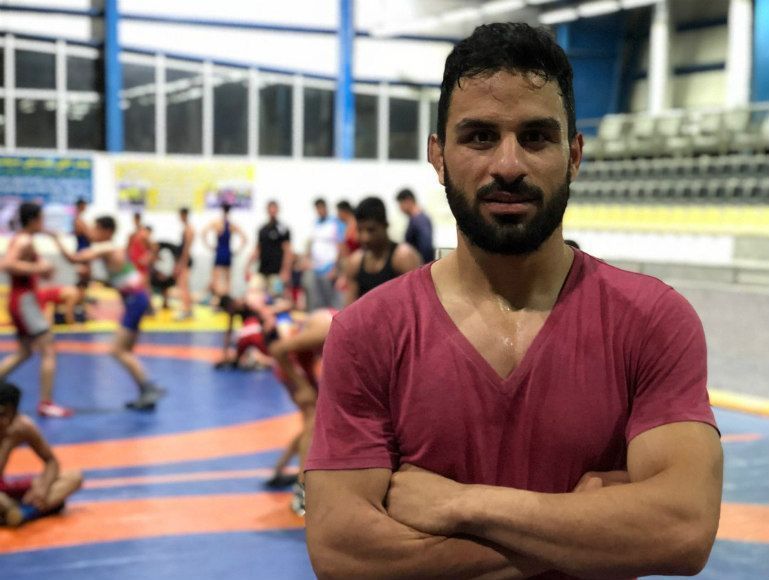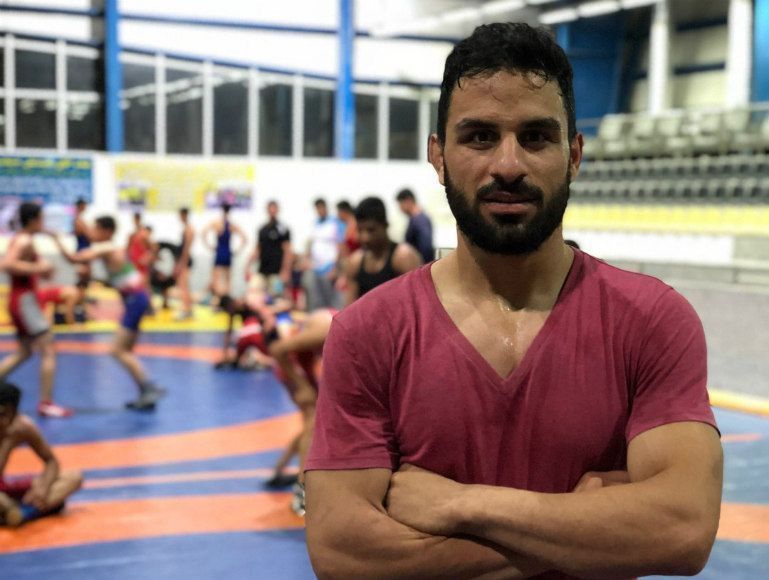 On his last official trip to Europe in 2019, Zarif visited several Scandinavian countries. At the end of his visit, he held talks with French President Emmanuel Macron on the G7 summit's sidelines on Aug. 25, following a surprise invitation to the gathering. The meeting took place on the French seaside town of Biarritz, where leaders of the G7 nations-Canada, France, Germany, Italy, Japan, Britain, and the U.S. were gathered to discuss a host of issues, including global trade, climate change, and Iran's nuclear program.
However, President Macron was unsuccessful in brokering a meeting between Zarif and U.S. President Donald Trump.
Earlier this month, British Foreign Secretary Dominic Raab, Germany's Federal Minister for Foreign Affairs Heiko Maas, and French Minister of Europe and Foreign Affairs Jean-Yves Le Drian recently met in London to discuss the Sept. 20 deadline for triggering the snapback of UN sanctions on Iran.
Mr. Raab, who hosted the meeting, said European countries believed that Iran should not develop nuclear weapons. He added that Tehran must fulfill its commitments to the JCPOA.
While reiterating the EU's opposition to triggering the snapback mechanism, Mr. Le Drian recently highlighted Iran's destabilizing behavior in the region.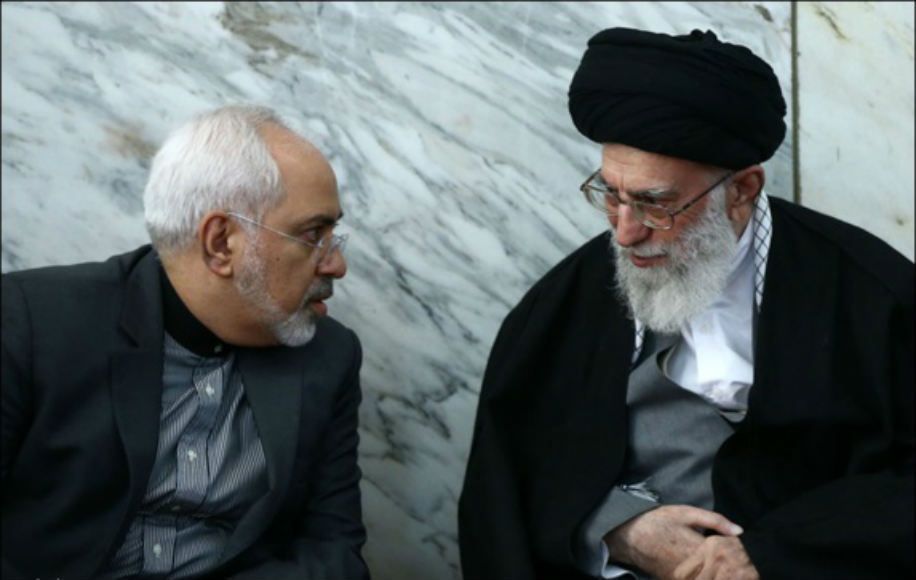 A recent report by the UN nuclear watchdog, the International Atomic Energy Agency (IAEA), said that Iran's enriched uranium stockpile had reached 2,105kg (4,640lb), nearly 10 times the limit set under the JCPOA. The agreement set a limit of 300kg of up to 3.67 percent in enriched uranium-a particular compound form (UF6), equivalent to 202.8kg of uranium.
Iran also has some 120 tons of heavy water, the report added.
The Islamic Republic has scaled back its commitments to the JCPOA by increasing the stockpile of its uranium enrichment, raising the percentage of the enrichment, and developing advanced centrifuges.
U.S. Secretary of State Mike Pompeo has said that European countries must accept that the JCPOA was dead and instead join America to impose more sanctions on Iran.
Until recently, the Islamic Republic would not give IAEA inspectors access to two suspected nuclear sites near Tehran and Isfahan. During his recent visit to Teheran, IAEA Director General Rafael Grossi met and held talks with the head the Atomic Energy Organization of Iran (AEOI), Ali Akbar Salehi, on Aug. 26, after which they announced they had addressed all issues raised by the IAEA "in good faith."
"Iran is voluntarily providing the IAEA with access to the two locations specified by the IAEA and facilitating the IAEA verification activities to resolve these issues," the statement added.
Although IAEA inspectors have not released their findings, some suggest they discovered that the facilities had been in use for the past two decades.
Unless renewed, the global arms embargo on Iran will end after five years on Oct. 18.
During a remote video interview with the Washington-based think tank, the Brookings Institution, on Sept. 9., U.S. Assistant Secretary of State for Near Eastern Affairs David Schenker reminded European countries that the Islamic Republic was supplying weapons to Shia militias under its control even before the arms embargo had ended.
"It disappointed us that we failed to get support for extending the arms embargo," Mr. Schenker said. "It is unconscionable, looking at what Iran is doing, exporting arms to its regional proxies, whether that be the Iranian-backed Shia militias in Iraq, whether be the Houthis [in Yemen], whether be the [Afghan] Fatemiyoun [Division, also known as Liwa Fatemiyoun] and Hezbollah in Syria and Lebanon."
"It is incredibly destabilizing, and they are already under an arms embargo. One can only imagine what it looks like after," Schenker added.
This article was translated and adapted from Persian by Fardine Hamidi.