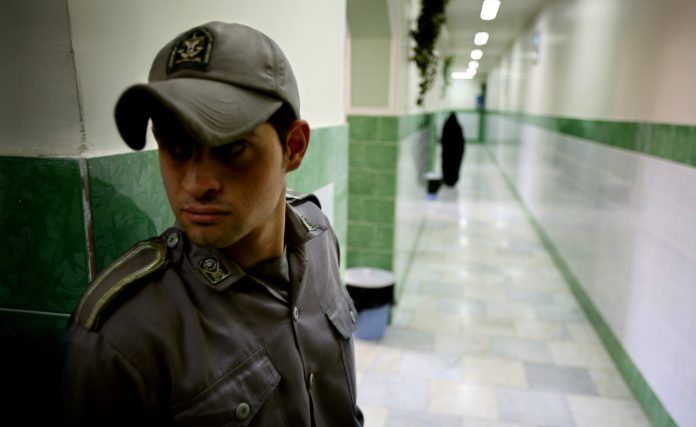 ---
---
Iran's Revolutionary Guards raped women detainees in Evin prison during official visits to the jail in 2009, according to former political prisoner Marziyeh Amirizadeh.
Amirizadeh was arrested and imprisoned in 2009 for converting from Islam to Christianity, an offense under Iranian law which carries the death penalty. She was placed in Evin prison's notorious Ward 2-A, which is controlled by the Islamic Revolutionary Guards Corps (IRGC), and denied a lawyer and contact with her family for three months.
Amirizadeh and her friend Maryam Rostampour were the first two women in Iran to be sentenced to death by hanging for converting to Christianity. The sentences caused a global outcry after an international campaign highlighting their cases was launched by Amirizadeh's sister and Amnesty International. The women were released from prison after 259 days in detention.
"While in prison, one of my friends on the ward came to me crying and said she had been raped by a member of the IRGC who she recognized because of his uniform. She tried to say no but was threatened by the prison guards. It was horrible, we couldn't do anything for her," Amirizadeh told Kayhan Life.
"The prison boss who was a woman forced her to sleep with those men. Every night she would return crying and she would beg us to find a way to stop the assaults. She would then go to her bed and put her head under the blanket and sob," Amirizadeh said. "However there were also female prisoners who were 'willingly' raped because it would bring in money, slightly better food and a more comfortable living situation in prison."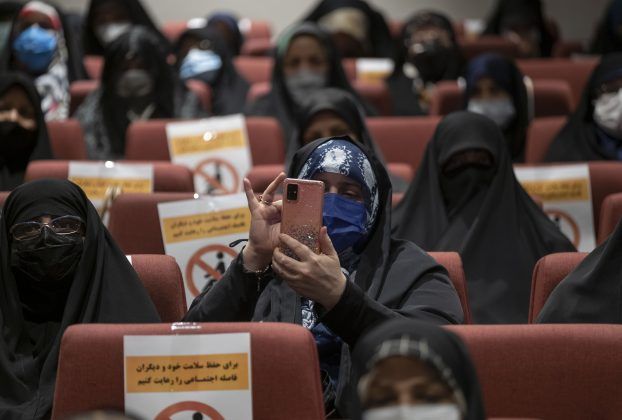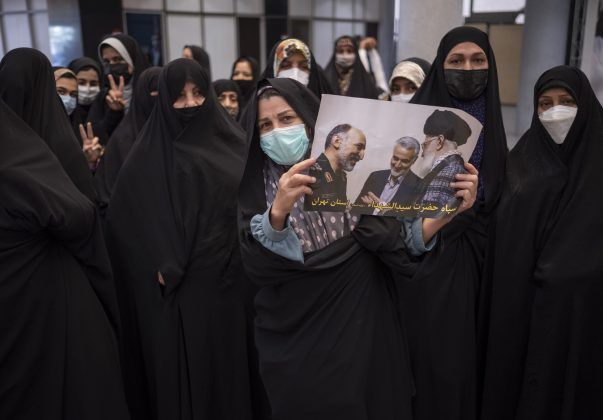 While allegations of sexual abuse and rape against Iran prison officials have been made by former female political prisoners, information about the alleged number of rapes committed by IRGC officials in Iran's prisons remains unclear.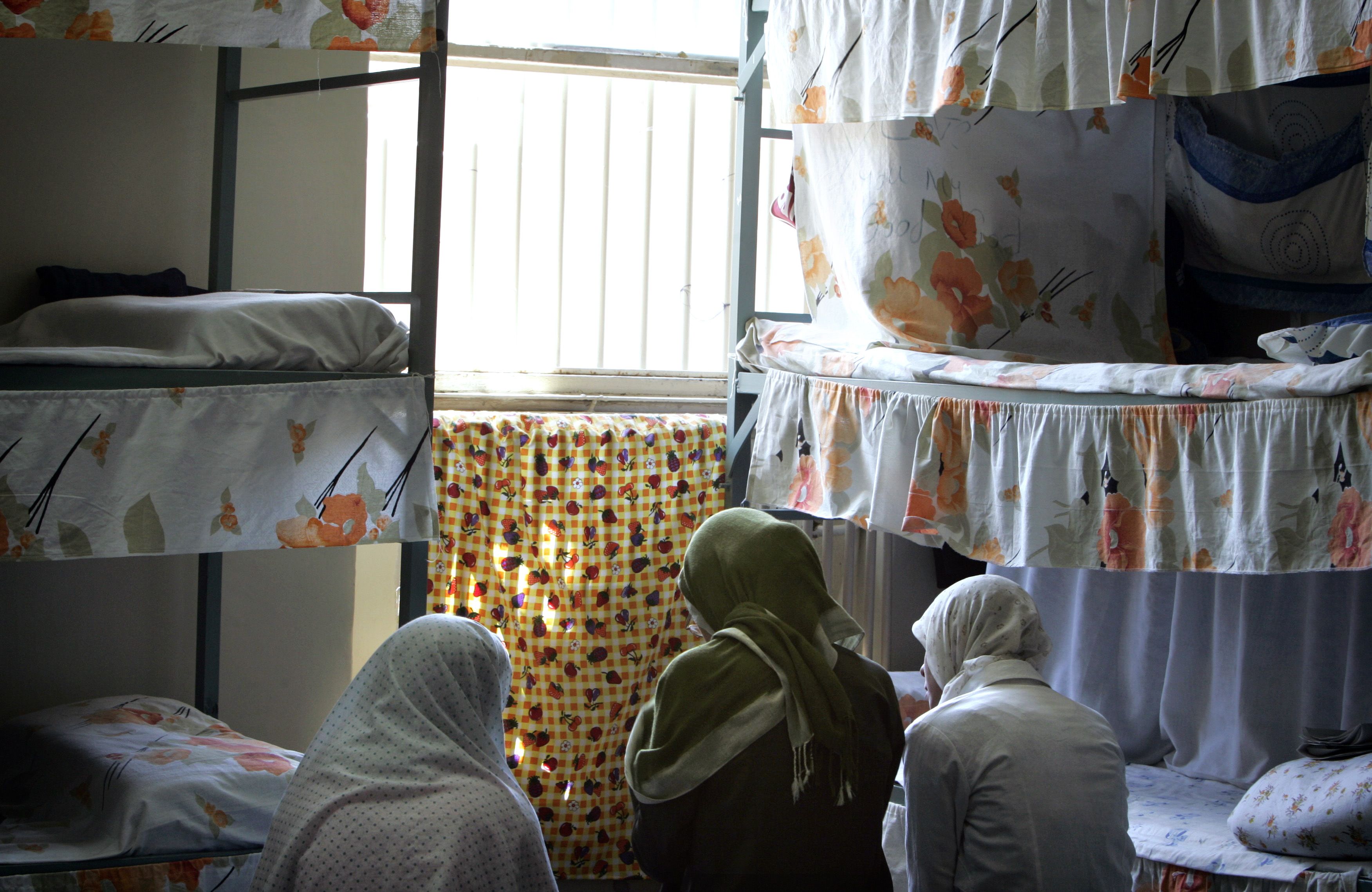 Women in Iran's prisons often take menial jobs in order to support their children outside. However, female prisoners receive meager wages and are paid less than their male counterparts in prison.
"My friend got a job working in the prison's medical center because she needed to support her child. Officials target vulnerable women with children, and women who they know don't have anyone on the outside to hear their voices or advocate for them," Amirizadeh said. "The women in Evin are terrified of being raped. They are threatened and humiliated during interrogations in order to break them."
Reports by the United Nations and other international human rights watchdogs have raised concerns that women human rights defenders and minority rights defenders are disproportionately affected by harassment, arrest and detention in Iran.
More than 500 women rights defenders are currently imprisoned in the country. Women affected include: Narges Mohammadi, Soheila Hejab, Nasrin Sotoudeh (who has been released temporarily), Hoda Amid, and Najmeh Vahedi.
The gender equality activist Narges Mohammadi was arrested at her home on April 12 and taken to Evin prison for exposing the torture of women in Qarchak prison in a new book, according to an April 17 press release by the International Emergency Campaign to Free Iran's Political Prisoners (IEC).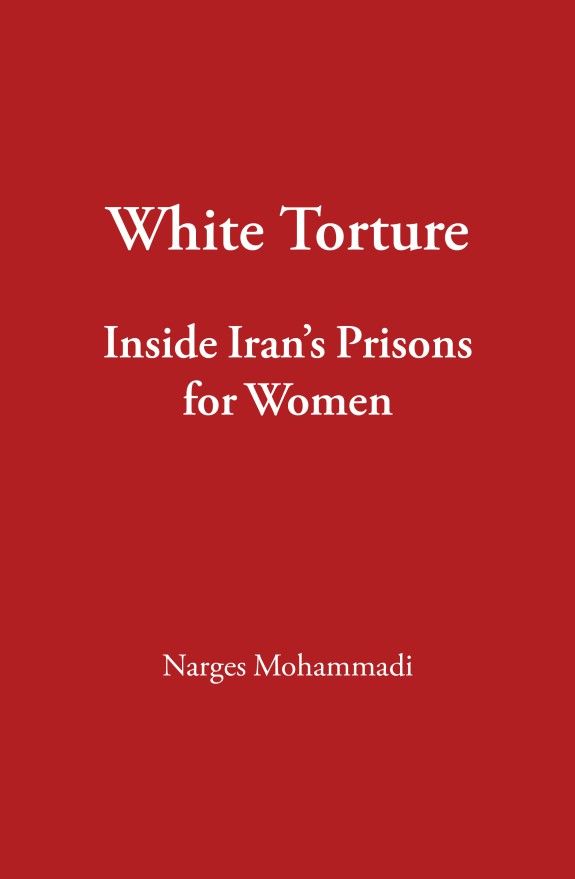 Mohammadi said she was denied medicine for her heart condition by prison officials. She made the statement in an April 16 letter published by Nobel Laureate and human rights attorney Shirin Ebadi on Telegram.
"Without heart medication, Qarchak prison is preparing for my death, and [Chief Justice of Iran Gholam-Hossein Mohseni] Ejei and [Iranian President Ibrahim] Raisi are directly responsible for my health," Mohammadi said in the letter.
UN Urged to Open Query Into Iran's 1988 Killings and Raisi Role
The political prisoner, attorney and human rights activist Soheila Hijab launched a hunger strike on April 17 to demand her basic rights while in jail. The strike prompted social media users to show their support with the creation of a Twitter campaign on the same day. Using the hashtag #SoheilaHungerStrike, posters shared a picture of a hijab which had been created to look like a jigsaw puzzle.
Soheila Hijab, a constitutionalist pro-democracy dissident, is on another hunger strike demanding her basic rights as a political prisoner.#SoheilaHungerStrike pic.twitter.com/VLIKcEtuzH

— Saeed Ghasseminejad (@SGhasseminejad) April 17, 2022
Amirizadeh said that during her time in Evin she witnessed several instances of gender discrimination and abuse.
"Before my close friend Shirin Alamhouli [and Kurdish political prisoner] was executed, she described the torture she experienced in the 209 building. They would kick her in the stomach until she vomited blood. They hung her from the ceiling and beat her with a cable so badly that the skin on her feet came off," Amirizadeh said.
Other forms of abuse she witnessed which she said were reserved for women included: being served rancid food; full body searches often requiring women to strip naked; women being denied sanitary towels during their periods; full restrictions on grooming and hygiene as a way to humiliate and dehumanize female inmates; and using foul language when talking to women.
"Under Islam, women are not equal to men and even in prison you can see that difference. When I and some of my male friends were released we exchanged experiences. Men's wards had their own kitchens and more facilities, whereas women never had kitchens," Amirizadeh said. "The men had more freedom than the women and a much better living situation."
"Another woman in the ward who had been separated from her newborn baby was crying every day. She needed to breastfeed her baby, but had to express her milk and just throw it away. That was very difficult to watch. She just kept crying," Amirizadeh added.
A report published in February by the Children of Imprisoned Parents International (COIPI), a Virginia-based NGO, held that a place in a women's ward, called "Under 8" in Lakan Prison in Rasht, Gilan Province, was used to torture female prisoners. The NGO received reports that some torture sessions were carried out in front of the mothers' children.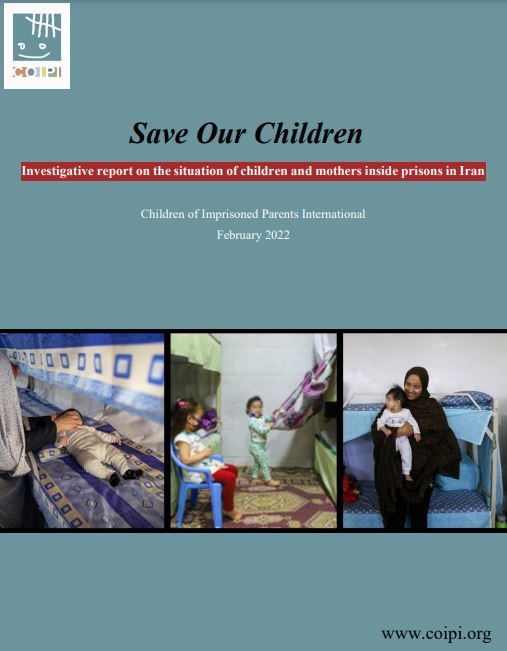 Additionally, the lack of support for mothers in prison and the crowded conditions of the wards were causing mothers to lash out at their children and assault them, according to the report. A social worker speaking to COIPI said girls inside Iran's prisons were also being sexually abused.
Speaking to Kayhan Life, the founder and President of COIPI Hamed Farmand said: "Our research showed that most women who are charged with crimes are struggling with poverty and social issues. These women have less access to resources such as lawyers and are being discriminated against from the start. Some of them are victims of child marriage or domestic violence, and there is no protective law to support them. The prison system is not the starting point of discrimination against these women and their children."
"Since my release, I promised myself that I would be a voice for the many women who have suffered these injustices. I will keep sharing the terrible things that I witnessed. For bystanders it's like watching a horror movie, but for me it was like being in one," Amirizadeh said.
Marziyeh Amirizadeh's book "A Love Journey With God: From Pain to Love, Captivity to Freedom, Iran to the US" is available to purchase on Amazon.