---
By Kayhan Life Staff
---
Iranian road-racing cyclists training for domestic and international championships frequently complain of rude, abusive, and even violent behavior of car and truck drivers and motorcyclists, the Iranian Students News Agency (ISNA) reports.
Several cyclists have lost their lives after colliding with cars on Iranian roads recently. They include Venus Zain Khak (a member of Tehran's Cycling Board, who died in June), and Mahyar Farzaneh (a member of Iran's Cycling National Team, who died in April aged 17.)
Young cyclists shared their experiences on Iranian streets and roads with ISNA.
"We endure more than just verbal insults and psychological abuse," said Vida, who trains regularly for road bicycle racing. "We also fear for our safety."
Another professional female cyclist who wished to remain anonymous said: "Several drivers have reached out of their car windows and slapped me hard on the back. Others have thrown fruit, trash, even water at me. I have been knocked off my bicycle by motorcyclists who have intentionally forced me off the road. Many drivers shout expletives as they pass me on the road. Several of my fellow cyclists have had similar experiences."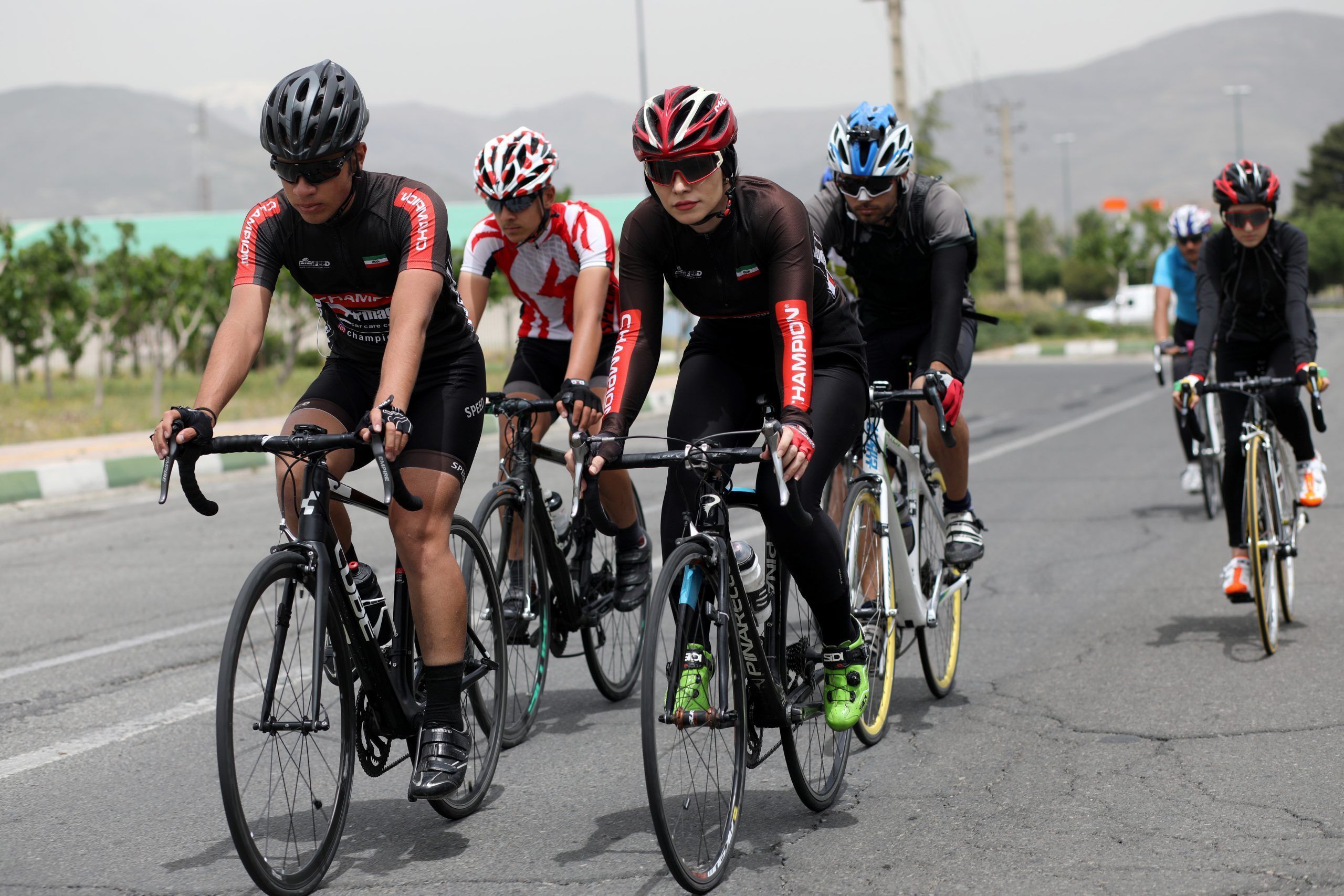 "I have been hit deliberately twice and have also been in two accidents," she added. "Nowadays, I put my bicycle on the rear-mounted rack of my car and drive to a secluded area to train, so I would not have to worry about getting hit."
"Do you know what the real tragedy is?" said Parvaneh, another young road bicycle racer. "There have been so many such incidents that the outrageous behavior has become a norm. Once a motorcyclist followed me while I was training so he could give me his phone number. When I refused to take it, he punched me in the waist. I had to take some painkillers when I got home."
Afsaneh, a road race cyclist from up north, said: "One day, on the way back from Lahijan to Rasht [in the northern province of Gilan], two men on a motorcycle pulled up next to me as we went over the Janbazan Bridge, and started touching my body. I was sick to my stomach, thinking I should wrap myself in barbwire next time I was training on a road. Since then, I am terrified whenever I ride my bicycle in the streets, even though I am a professional cyclist."
"I had to turn my bicycle around and ride in the opposite direction dozen times in one day — a hazardous thing to do — after being harassed by motorcyclists," Samira, another cyclist from the northern regions, said.
It is not only women road race cyclists who are harassed and assaulted. Professional male cyclists are also frequently abused. Peyman Mojaddad and Hamid Soleimani are professional cyclists who have been violently attacked a few times.
"One day, two men started swearing at me before attacking me with a knife," Mr. Mojaddad said. "I sustained a deep cut in my left hand and needed several stitches."
Another cyclist, Mohammad Javad-Rangini said: "Recently, a motorcyclist punched me in the head as I was riding my bicycle. I wrote his license plate down and reported the incident to the police."
"Once a passenger rolled down a car window and threw a banana peel at my face," Mohammad Reza, another cyclist, said. "I have also been slapped on the back of my neck by passing motorcyclists several times."
One of Iran's best-known professional cyclists, Mehrdad Adib, said: "I remember the day when a car hit me from behind even though I was in the bicycle lane. The driver was scared at first, but when I got up, he shouted that I should not have been riding on the road."
This article was translated and adapted from Persian by Fardine Hamidi.