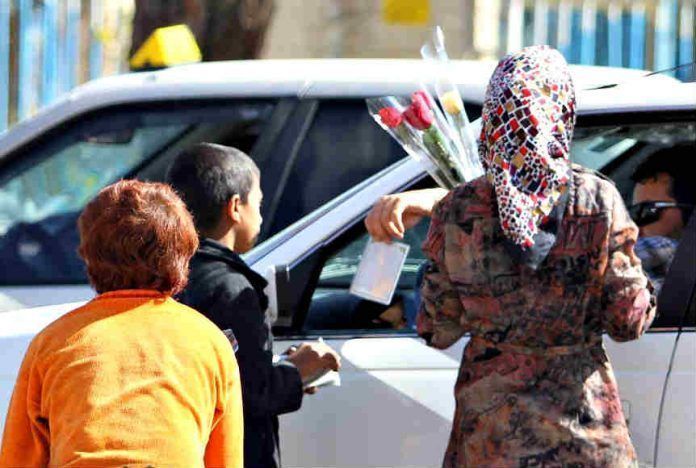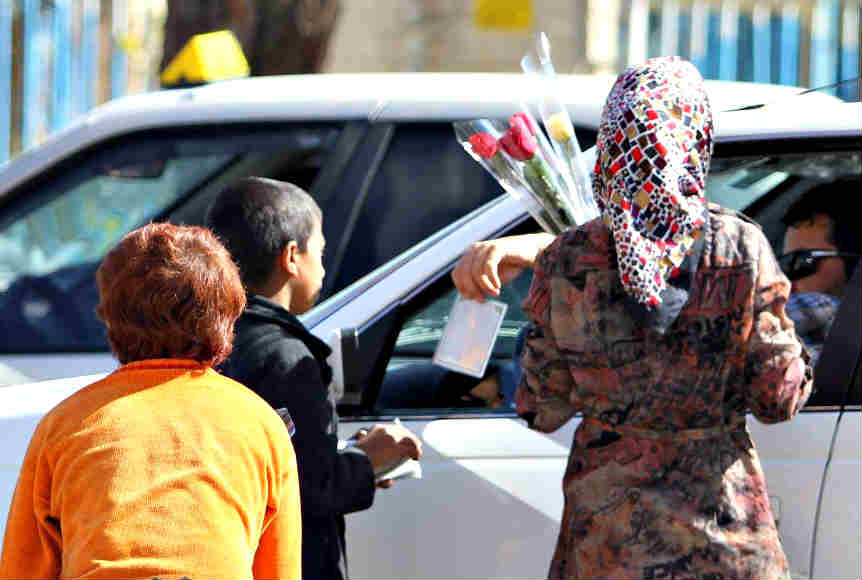 ---
By Kayhan Life Staff
---
In its May 26 report, the Majlis (Iranian Parliament) Research Center said the poverty rate in Iran had increased from 19 percent to 30 percent in the past decade, i.e., 30 million live under the poverty line. The poverty rate is the percentage of people whose income falls below the poverty line, which can vary by country or region.
Meanwhile, USB Group AG's Global Wealth Report 2023 said the number of millionaires in Iran (individuals with net worth above $1 million) nearly doubled from 142,000 in 2021 to 246,000 in 2022.
"Relatively small rises in millionaire numbers were recorded for a few countries in 2022, headed by Norway (+104,000), Iran (+104,000) and Brazil (+120,000)," the report said.
USB Group AG is a multinational investment bank and financial services based in Switzerland.
"There are four times as many millionaires (measured in nominal U.S. dollar) in the world as there were at the turn of the century," the report noted. "The number of global millionaires has been proliferating in recent years and exceeded 1 percent of adults for the first time in 2020, although the number fell by 3.5 million in 2022."
"There were 59.4 million millionaires globally at the end of 2022," the report estimated. "This is 3.5 million less than a year earlier because of the fall in average wealth and the shift away from financial assets."
"Large reductions were recorded for many countries, most notably the United States (down 1.8 million), Japan (down 466,000), the United Kingdom (down 439,000), Australia (down 363,000), Canada (down 299,000) and Germany (down 253,000)," it explained.
ANALYSIS: Twenty-Six Million Iranians Live In Extreme Poverty
USB also estimates that 2.8 billion individuals — 53 percent of all adults in the world — had wealth below $10,000 in 2022.
The poverty gap measures how far the income of the disadvantaged segment is below the poverty line.
The increasing number of millionaires in Iran in recent years contrasts starkly with the large segment of the population forced into absolute poverty.
Absolute poverty refers to conditions where a person does not have the minimum income required to afford basic living needs.
Citing the USB Group AG's report, the Tehran-based Eghtesad-24 news online said: "The increasing economic inequality has split Iranian society into two groups of wealthy and poor because the middle class has all but disappeared in the past few decades. Economic limitations have divided the society into these two groups."
"Over 3.3 million households with a population of about 12 million, receive help from [Imam Khomeini] Relief Foundation and the State Welfare Organization of Iran, according to data published by Khorasan newspaper in 2021, showing a 72 percent rise in the previous four years," Eghtesad-24 explained.
"Unfortunately, the data has not been updated regularly, but one can imagine where it stands, given the increasing inflation rate in the past two years," Eghtesad-24 added.
In a video interview with the Tehran-based Khabar Online on Oct.8, Farshad Momeni, a professor of economics at Tehran's Allameh Tabatabai University, said that almost one out of every three Iranians live in absolute poverty.
"Nearly 19.4 percent of the Iranian population lived under the poverty line in 2011, but the figure had passed the 30 percent mark in 2021, i.e., almost one out of every three Iranians live in absolute poverty," Mr. Momeni noted.
The poverty line (poverty threshold) calculates the minimum amount needed to afford essential living expenses by weighing household income against the costs of goods.
"According to FAO [UN Food and Agriculture Organization], the food share of the Iranian commodity basket is worse than North Korea," Momeni noted. "I was shocked when I read this report because I have seen North Korea up close."
In a speech three days earlier, reported by the Tehran-based Etemad news online, Momeni criticized those officials, without naming them, who claim they had eradicated poverty in the country.
"Sadly, claims of eradicating poverty and creating jobs and similar declarations are serious mistakes and are a betrayal of God, religion, country, people, and especially the disadvantaged," Momeni argued. "Those claims do not reflect reality because, for the first time in the past 100 years of the Iranian economy, the number of poor people had doubled in less than three years."
Momeni said that the middle class had shrunk significantly in recent years and warned against "empty claims" of rising employment, arguing that what "rescues people from poverty and misery are quality jobs."
"Those who make baseless claims about rising employment should look at the Statistical Center of Iran's report, which shows 89 percent of poor people in Iran are former workers, pensioners, and currently employed persons," Momeni said. "Someone promised people would benefit from the oil revenue but doubled the misery index on the day they handed the government to their successor."
The Misery Index is an indicator that determines the economic welfare of an average citizen, calculated by adding the seasonally adjusted unemployment rate to the annual inflation rate.
Hyperinflation, chronic unemployment, a massive drop in the value of the Iranian rial, shrinking purchasing power of consumers, and low wages combined with the government's lack of financial support for the disadvantaged class have pushed a large segment of the population below the poverty line and increase the misery index.
Low-income groups and workers struggle with severe economic challenges. Workers' wages are about one-third of the cost of living. The Tehran-based Shargh news website reported on Oct. 14 that 60 to 100 percent of workers' wages go towards paying rent.
"A worker needs $5,894 in security deposit to rent a 70 square meter apartment in the capital [Tehran]," Shargh said. "In the best-case scenario, a worker's monthly wages go toward paying rent. The lowest monthly rent in Tehran is around $177."
(The conversions are based on the current exchange rate of 50,900 tomans to a U.S. dollar.)
"According to Parviz Zaimi, a workers' union activist in Rasht [capital of the northern province of Gilan], wages falling below the monthly apartment rent is not limited to Tehran," Shargh noted. "Workers in cities nationwide cannot afford to rent housing on their current wages."
As Farshad Momeni noted, citing a FAO report, the food share of the Iranian commodity basket has deteriorated significantly in recent years. Labor activists have been calling on the government to raise wages for months to no avail.
In comments reported by Shargh News online on Aug. 16, Faramarz Tofighi, a labor activist, said: "Many goods have gradually been relegated from group 21 [priority food product] to group 22 [food product]. Also, prices of many goods have risen for no apparent reason."
"For instance, the price of livestock has increased seemingly because of smuggling. The price of sugar and salt has increased for other reasons. Workers' wages do not keep up with the increasing cost of living," Mr. Tofighi noted.
Tofighi blames Minister of Labor and Social Affairs, Sowlat Mortazavi, for workers' wages remaining low.
"Labor minister ignores workers' demand for higher pay, arguing that the wages are in line with the legal minimum wage, and it is up to workers to negotiate higher amounts with their employers," Tofighi noted.
"Dear Minister, what is the function of the Supreme Labor Council (SLC) then? Is it not to advocate workers' rights in negotiations with employers? If not, then what is the point of meetings?" He argued.
Tofighi explained the workers cannot afford to buy meat or poultry on their current income, but only cooking oil and starch, which is also becoming challenging because of the rising price of yeast and bread.
"A worker earning the minimum wage of $177 a month cannot afford meat," Tofighi noted. "They must put aside two days' earnings ($11.8) to buy one kilogram of red meat to feed one meal to a family of four. Shopping for food has become an impossible task."
"Monstrous inflation devours workers' meager wages," Tofighi added. "Majlis deputies have remained silent on the issue. They do not advocate the rights of workers. Eliminating 'preferential exchange rate' for food products exacerbated the situation, reducing consumers' purchasing power, preventing them from shopping."
Until the end of 2022, Iran used three different exchange rates: the official subsidized rate, or preferential rate ($4,200 to a U.S. dollar), the market rate (currently $50900 tomans to a U.S. dollar), and a rate controlled by the Islamic Republic Central Bank of Iran (CBI) available to importers and exporters of essential goods, known as the NIMA rate (currently $2,850 to a U.S. dollar).
At the end of 2022, the government discontinued the preferential rate for importing wheat, corn, barley, oilseeds, edible oil, soybeans, and pharmaceutical products, including selected medical devices.
Other essential commodities such as rice, meat, poultry, tea, sugar, paper, and raw materials for crucial industries are imported using the NIMA rate, an online currency system launched by the CBI in April 2018.
In an interview with Etemad online on Aug. 9, Hojjat Mirzaei, an economist, criticized the government's economic policy, saying that "Iran's economy had grown only 1.6 percent in the past 50 years," adding that the country had shown "nearly zero economic growth in the last decade."
"Several significant events have occurred since 2018," Mr. Mirzaei said. "While capital flight has increased, there has been near zero growth in capital investment. Also, the impoverished segment of our society has doubled in recent years. The housing poverty and food security index are at an alarming level."
The Food Security Index measures food accessibility correlated with social and economic hardship.
The poverty index measures the percentage of households in a country deprived of money, education, and essential infrastructure services, including housing.
In August, the Tehran-based Faraz online newspaper reported that 30 percent of Iran's population lived under the poverty line, adding that "another 27 percent lived in near poverty," i.e., 60 percent of the population lives in absolute or relative poverty.
Relative poverty is when households receive 50 percent less than average household incomes.