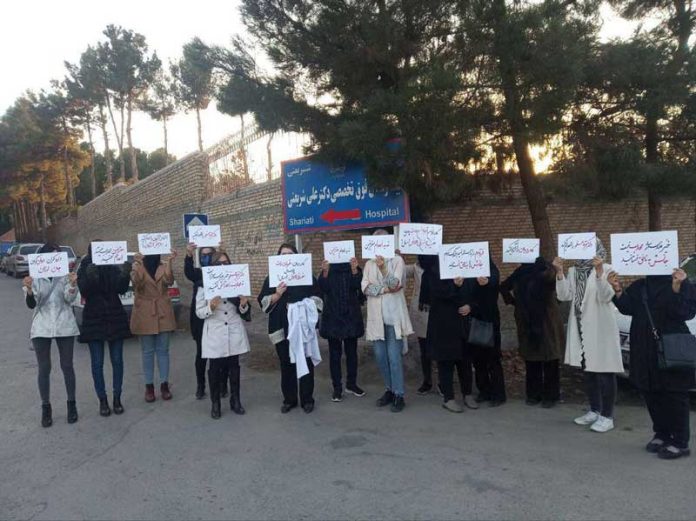 ---
---
A wave of nationwide protests in Iran sparked by the death of Mahsa (Zhina) Amini, a 22-year-old Iranian woman who died while in the custody of the morality police on Sept. 16. In Tehran, is nearing its fourth month. Iranian authorities have reportedly threatened, arrested, and detained doctors, nurses, and healthcare professionals who have joined the protests or treated injured protesters.
The government is reportedly trying to change the law for certifying doctors to practice.
If approved, the measure will put extra pressure on medical professionals who spent years studying and training for their vital public health service.
Many in the medical community who experienced an increased workload during the pandemic are now facing increased harassment for supporting the protesters.
The illegal changes to the certification process will pose new challenges to those qualified to practice medicine.
YEARENDER-Iran's Clerical Leaders To Grapple With Deepening Dissent in 2023
Several medical associations have reported an alarming number of raids by the Iranian security forces on medical universities in recent weeks and arrests of nurses.
Meanwhile, the German Medical Association (GMA), the German Association of Psychosocial Centers for Refugees and Victims of Torture (BAfF), and 10 other medical societies wrote an open letter to German Chancellor Olaf Scholz and German  Foreign Minister Annalena Baerbock on Dec. 15, expressing their "solidarity with the protests and the persecuted health workers in Iran."
BAfF is "an umbrella organization of centers, facilities, and projects for victims of human rights violations and political persecution."
The letter noted that the protest, sparked by the "violent" death of Mahsa (Zhina) Amini, included Iranian "medical students and doctors" who have been increasingly alarmed by the "presence of security forces in hospitals."
"As people fight for their freedom and the right to self-determination, the brutality of the security forces' crackdown on them increases," the letter warned. "Doctors are forced to care for their patients secretly and outside the health centers for their protection."
"As health workers, we deem it our duty to show solidarity with people of Iran who are protesting for women's rights, human rights, and freedom," the letter added. "We admire their courage to expose themselves to this danger and demand their unconditional right to physical and mental safety and security under our professional principles."
"We call on the German federal government to do everything in its power to end this human catastrophe. We call for policies that protect and support civilians," it concluded.
Iranian authorities have arrested many medical professionals, including Dr. Hamid Ghareh-Hassanlou, a 53-year-old radiologist, detained along with his 46-year-old wife, a lab technician, at their home in Karaj, 42 kilometers northwestern of Tehran, a day after attending the 40th day of mourning for Hadith Najafi, a 22-year-old woman who was shot dead on Sept. 21 in Mehrshahr.
Dr. Ghareh-Hassanlou, a veteran of the Iran-Iraq War (1980-88), has reportedly been sentenced to death.
Dr. Reza Behrouz, an Iranian-American dual national, recently spoke to Kayhan Life about security forces' continued harassment of the healthcare professionals and medical community in Iran.
"I believe the regime has miscalculated in assuming that the medical community would not sacrifice their relative economic security to support a popular uprising and revolutionary slogans, given that they enjoy a comfortable living," Dr. Behrouz said.
"However, that was a mistake, because physicians honor their [Hippocratic] oath of ethics. They would not sell their oath for the sake of nepotism. The regime did not understand this and had not expected this development," Dr. Behrouz added.
Iran's medical community and healthcare professionals have criticized the government for brutalizing protesters in the recent national uprising.
On Oct. 26, Dr. Mohammad Razi-Ghaem, the deputy director of the Medical Council of the Islamic Republic of Iran, resigned following the state security forces' crackdown on protesters.
Dr. Raz-Ghaem's resignation, protesting the disrespect of physicians, is a new and symbolic event in the Islamic Republic's history.
Speaking about the medical professional's resignations or dismissals, Dr. Reza Behrouz told Kayhan Life: "The Medical Council has changed since the time of the late [Mohammad Reza] Shah [Pahlavi]. It is no longer a union but a state institution run by nepotism. The regime believed it could control the Medical Council through nepotism and favoritism."
"Dr. Alireza Sedaghat, an anesthesiologist and intensive care specialist, who is also the director of the Medical Council of Mashhad [the capital of the northeastern province of Khorasan Razavi] and his wife Dr. Bita Mirzaei, the council's deputy director for administrative and support were abducted on the order of state agents," Dr. Behrouz added.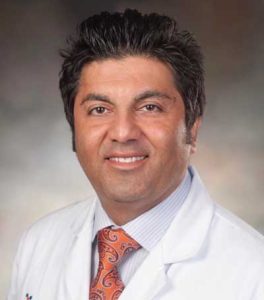 The Islamic Republic is also responsible for gross human rights violations of protesters who are handed the inhumane death penalty and executed by hanging or firing squad, irrespective of their health and physical conditions. This brutal practice has prevailed since the inception of the Islamic Republic four decades ago.
The most recent example was the execution of Majid Reza Rahnavard, a 23-year-old man, who was executed on Dec. 12 in public in Iran for allegedly fatally stabbing two Basij militias.
A picture shared on social media after his arrest by the Intelligence Organization of the Islamic Revolutionary Guards Corps (IRGC) showed Mr. Rahnavard with a bloody nose and a broken arm in a cast being driven to the court in a security forces' vehicle. Rhanavard's "forced confession" was reportedly extracted under torture.
The prison doctors reportedly administer sedatives to the prisoners to prevent them from struggling while being carried to the gallows to be hanged.
The public execution of Mr. Rahnavard, which aimed to discourage people from pouring into the streets, had the exact opposite effect, with protesters shouting his name.
Footage included in a tweet by Kayhan London on Dec. 19 showed protesters in Golshahr in Karaj, shouting "Majid Rahnavard! Majid Rahnavard!"
"We have good and bad people in every profession," Dr. Behrouz argued. "For instance, Jasef [Rudolf] Mengele was a well-educated and competent surgeon. However, he was also a senior SS officer in Nazi Germany who conducted inhumane experiments on Jewish children in Auschwitz [concentration] camp [in occupied Poland during World War II.]."
"In those U.S. states which unfortunately have capital punishment, the convicts are given sedatives before their executions," Dr. Behrouz noted. "I do not know if that is the case in the Islamic Republic. However, I doubt a person's comfort before being hanged is important to the regime because it uses rape and violent methods to extract confessions from people."
In its Sept. 11 issue, the Tehran-based Doniya-e Eghtesad newspaper published unsourced data saying that 160 heart specialists had left the country in the past year, and that 16,000 primary care physicians had left the country in the past four years.
According to the same report, 30,000 medical staff wishing to move to Oman have requested "letters of good standing" from universities of medical sciences in the past year.
Speaking about the alarming trend, Dr. Behrouz said: "I do not have any data on the migration of medical professionals since the start of the national uprising. It will not surprise me if the number of doctors emigrating has increased in the past three months. Physicians have been under massive pressure since the start of the national uprising."
---
---
Similar Articles to This Post