---
---
Iran's government has taken the lives of innocent citizens of the country, said Brian Hook, the former US Special Representative for Iran. Hook made the remark in a May 13 virtual conference about Iran's human rights record, hosted by the National Union for Democracy in Iran (NUFDI), a nonprofit based in Maryland.

"So many innocent lives have been snuffed out by this regime, and it's very easy for the world to move on and forget. I wanted to make sure we never forgot. That is important for the US government to do," Hook told the conference, titled "Iran Human Rights: Why it Matters for US Policy."
Hook — who served as policy advisor to former US Secretary of State Mike Pompeo during the Donald Trump presidency— added: "When we see people around the world that are oppressed, like in Iran, [where people are] put into jail or killed, I think it's incumbent upon us to speak for them."
Iran's government has been strongly condemned for its human rights violations in recent years. These have included its deadly crackdown on protestors; its prolific use of the death penalty; and the unlawful detention of dual nationals, which experts say is a cornerstone of Iran's statecraft to gain political leverage.
Amnesty International figures indicate that at least 300 people were killed by Iran's security forces during anti-government protests in November 2019 in Iran, while US officials say the death toll was closer to 1,000, according to Reuters.
A report about the death penalty by Amnesty International published in April found that Iran was second only to China in the number of executions it carried out in 2020, and that Iran's government had executed more women in 2020 than any other country.
At least 17 foreign nationals and dual nationals are currently imprisoned in Iran. The charges against detained British-Iranians Nazanin Zaghari-Ratcliffe, Anoosheh Ashoori and Mehran Raoof have been called spurious by UK government officials and human rights campaigners.
Attending the event as a keynote speaker, Xiyue Wang — a PhD candidate in history at Princeton University who was imprisoned in Iran from 2016 to 2019 and was later released in a prisoner exchange with Iranian scientist Massoud Soleimani — said, "I was thrown into Evin prison when I was arrested and directly placed into solitary confinement without legal representation, subjected to immediate interrogation, and eventually forced [to make] a confession for being an American spy."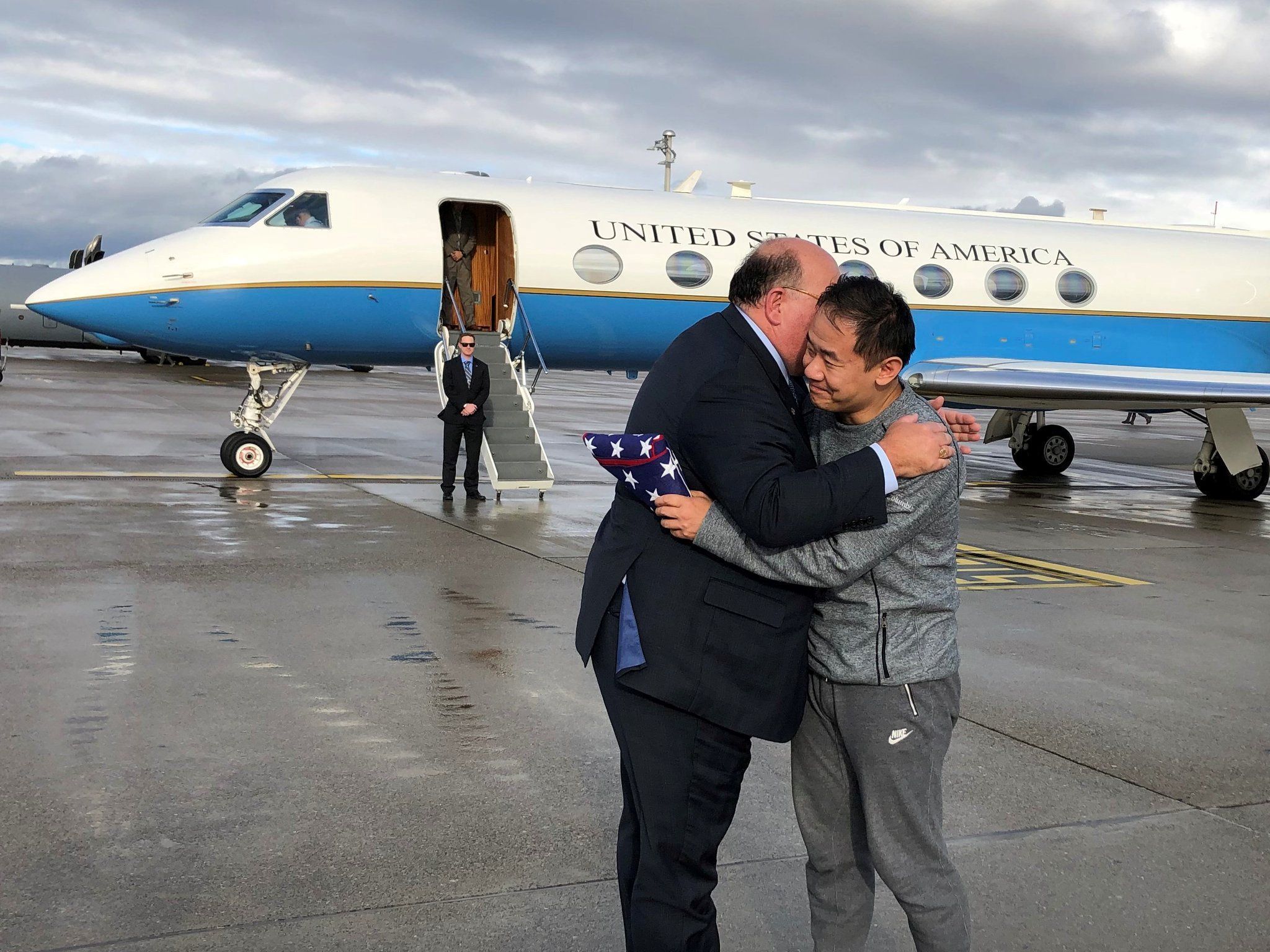 Wang added that after making his confession, he was taken out of solitary confinement and placed in a prison ward with other Iranians whom he could speak to, and discovered that the treatment he had experienced was widespread.
"In my opinion, the issue of human rights in Iran from the point of view of Iranians is really about the struggle for civil and political rights promised by the regime itself, but not only has the regime failed to deliver that to the Iranian people, they are [trampling] the Iranian people underfoot, by abusing their [human rights]," Mr. Wang said.
Growing calls for Tehran's human rights record to be placed at the center  of diplomatic negotiations with the West have intensified, following a rise in the number of dual nationals arrested and imprisoned in Iran.
US Senate Majority Leader Chuck Schumer said the Iran nuclear deal talks in Vienna should cover several issues besides Iran's nuclear program, including its human rights record and support for imprisoned dual nationals in the country. He spoke at a May 7 online event with the Jewish Community Relations Council of New York.
However, US Senator Chris Murphy, a Democrat, warned that addressing additional issues beyond Iran's nuclear activity at the Vienna talks could be counterproductive, according to Politico.
"I am all for a longer, stronger deal with Iran, but that only happens after we get back into the Joint Comprehensive Plan of Action (JCPOA). If we were to insist that we do a comprehensive deal to include their support for terrorist groups, their human-rights record, their ballistic missile programs, it would be a death knell to the JCPOA."
Hook, who moderated a discussion about the Iran nuclear deal on April 29 at the McCain Institute's Sedona Forum — a Washington-based think tank named after John McCain, the US senator and 2008 Republican presidential candidate — said at the May 13 event that if Iran were allowed to acquire a nuclear weapon, "the Middle East would never be the same," and that "the regime's founding document is to export its version of Shia Islam," around the world, which would be accomplished "through a great deal of violence."
Meanwhile, a letter was sent to US President Joe Biden urging him to place the Iranian government's human rights record at the heart of its foreign policy on Iran. The letter was published by the New York-based Center for Human Rights in Iran (CHRI) on May 10, and co-signed by CHRI, the Abdorrahman Boroumand Center for Human Rights in Iran, the Siamak Pourzand Foundation and six other human rights organizations.
The letter called on the Biden administration to apply "targeted sanctions on Iranian human rights violators until verifiable human rights conditions are met," and added:, "our organizations have different views about the use of broad sectoral sanctions, but we agree that any US sanctions must not hamper access by the Iranian people to humanitarian goods and services."
Mike Waltz, a US Republican congressman who also spoke at NUFDI's online conference, said the Biden administration had taken a fundamentally flawed approach to Iran's government, "with this belief that if we're nice to [Iran], they'll be nice back to us, the region and its own people."
Waltz said sanctions needed to be kept in place and implemented in a "targeted, responsible way that did not cause collateral damage or civilian casualties" and that this was "the only thing the regime seems to respond to."
Pointing to the escalation of missile attacks between Israel and Gaza on May 10, Fatemeh Sepehri, a political activist in Iran, told attendees that Iranians did not want the US to ease pressure on Iran.
"We don't want the President of the United States to appease the regime…. In Israel and the Palestinian region, the [conflict] is a result of the Islamic Republic's behavior. This regime from the very beginning has used terrorism and hostage-taking to advance its own interests."
Hook said he remained optimistic that a better future lay ahead for Iran.
"It's clear that the Iranian people thrive everywhere they exist except in Iran, and it's one of the great tragedies of the twenty-first century, how this regime using the revolution has hijacked the lives of so many Iranian people and have kept the United States and Iran apart. I believe in the power of the Iranian people, I believe in their wisdom, and capabilities, and one day — and I hope it's in my lifetime — we'll be able to return the keys of the embassy to the Iranian people."
Watch the event on Youtube here: ⇓