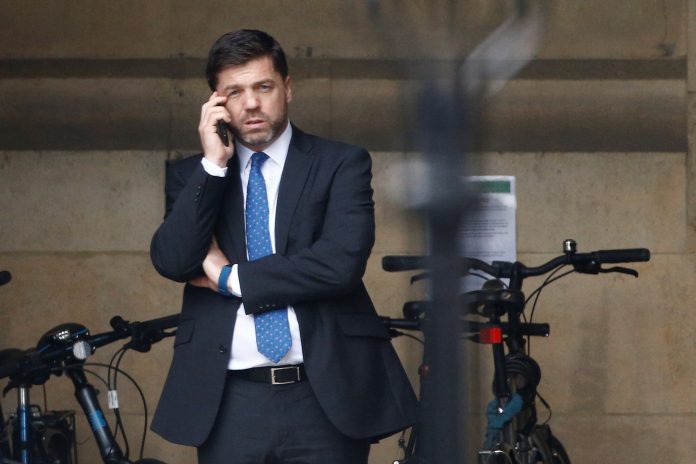 ---
---
Centrifuges in Iran that have been built to enrich uranium as part of its nuclear program should be destroyed under any new agreement to revive the Joint Comprehensive Plan of Action (JCPOA), Stephen Crabb, a Conservative member of the UK parliament, has said.
The nuclear deal, established in 2015, offered Iran relief from economic sanctions in return for restrictions on its nuclear activities. The agreement broke down in 2018 following former US President Donald Trump's decision to exit the deal. In response, Tehran has in the last two years gradually reduced its compliance with the agreement.
Crabb, who is the chair of the Conservative Friends of Israel organization, said at a parliamentary debate on Oct. 19 that the UK, the US, France and Germany — which are parties to the deal — should consider inserting additional clauses to the JCPOA to further restrict Iran's nuclear program: "I particularly hope that restrictions such as the destruction of advanced centrifuges or components and a moratorium on centrifuge R&D and production are under consideration."
WATCH: @SCrabbPembs underlines that "it is an uncomfortable truth that Iran can now be described as a threshold nuclear weapons state".

"This has far-reaching and serious consequences for UK foreign policy, for our national interests, and for international peace and security". pic.twitter.com/RcdhaPZETb

— CFoI (@CFoI) October 19, 2021
Speaking to Kayhan Life afterwards, Crabb said the JCPOA was at a turning point.
"The meeting of the board of governors of the International Atomic Energy Agency [IAEA] in Vienna late in November is potentially a really key moment," he said. "This is where, if the UK government and its international partners so wanted, they could pursue a motion of censure against Iran to demonstrate the unhappiness of the international community with Iran's serial noncompliance."
Motions of censure are used by nation states to show formal disapproval of a country's behavior. They are seen in diplomatic circles as an extreme measure, as they can include condemnation of a state or individual in the strongest terms.
Meanwhile, Britain's Minister for the Middle East and North Africa, James Cleverly, said at the debate that the UK was still committed to "delivering a successful deal."
Discussing Iran's ongoing failure to comply with the terms of the deal, Cleverly said: "While the JCPOA is not perfect, it is currently the only framework for monitoring and constraining Iran's nuclear program."
"With the diplomatic door still open to restore the JCPOA and lift sanctions," he added, "Iran must come back to the negotiating table, as a matter of urgency, to pick up where we left off."
Cleverly also spoke about unjustly detained British dual nationals in Iran. "The UK government remains absolutely committed to securing their full release and returning them to their families and their loved ones," he said. "We will not rest until that is done."
Several British dual nationals remain in custody in Iran, including Nazanin Zaghari-Ratcliffe and Anoosheh Ashoori.
Crabb told Kayhan Life that a nuclear deal incorporating the release of British nationals was necessary. "One of the greatest weaknesses of the JCPOA was having it so narrowly focused on the nuclear program," he said. "This gave the regime a free pass to all its other multifarious malign activities from sponsorship of terrorism through to hostage-taking. I would like to see a more comprehensive agreement put in place."
Concerns about arbitrarily detained British citizens in Iran were raised in a second debate on Oct. 19 by Lord Alfred Dubs in the British House of Lords. Lord Dubs initiated the debate to ask the UK government about its policy towards Iran, and what engagement the government had had with Tehran about the JCPOA and the detention of dual nationals.
Responding to the questions, UK Minister for South Asia, the United Nations and the Commonwealth Lord Tariq Ahmad said: "Our battle, our challenge, our dispute, is not with the Iranian people but with the Iranian Government, who are persisting on this particular, most tragic path."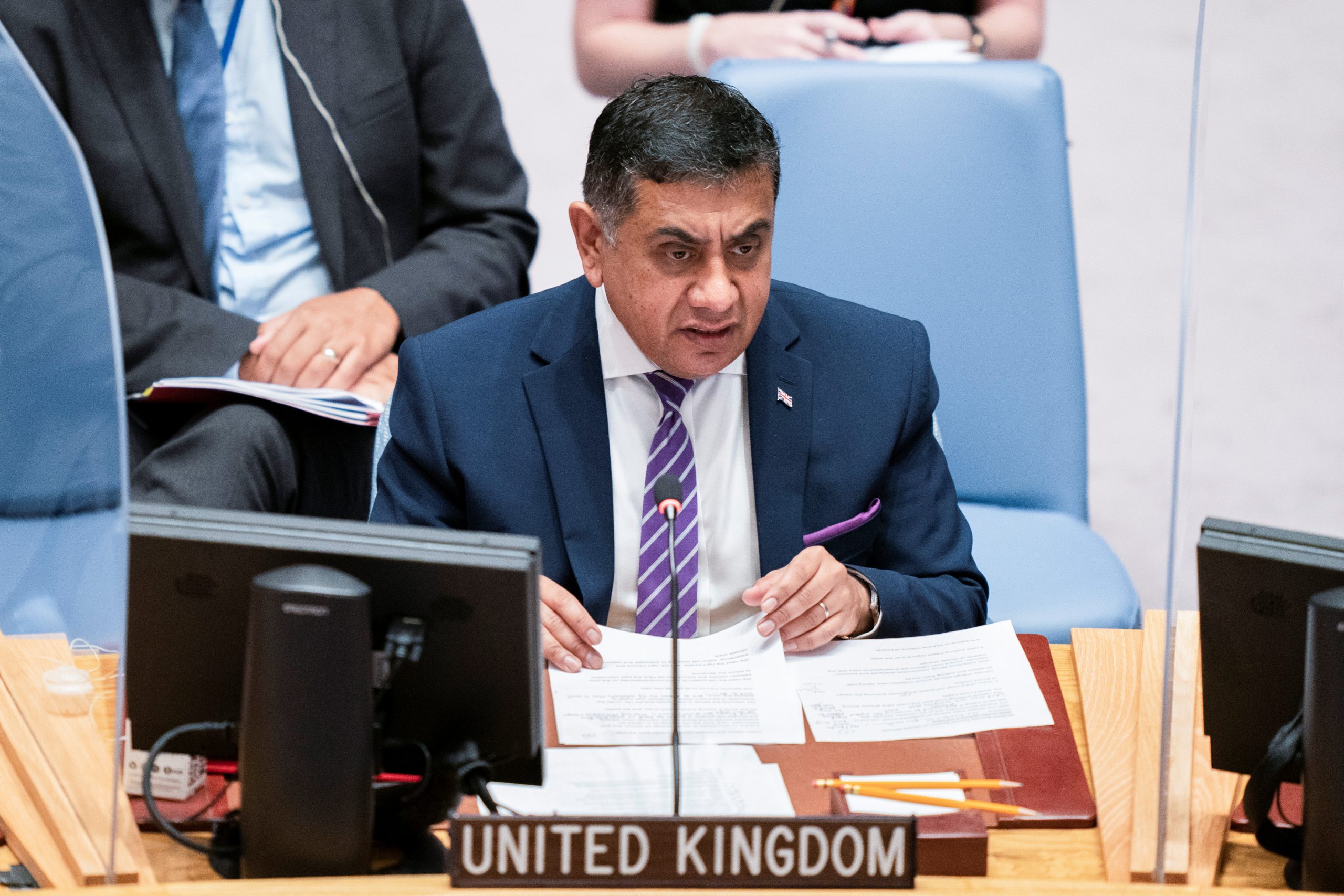 Lord Ahmad confirmed that Britain was "fully committed" to the deal and ready to restart negotiations. Lord Ahmad added that the UK's new Foreign Secretary, Liz Truss, had spoken with Iranian officials about the JCPOA and detained dual nationals in Iran. Truss condemned the detentions in a strongly worded statement issued on Oct. 16, which accused the Iranian government of holding Ms. Zaghari-Ratcliffe on baseless charges.
During the debate, Lord Dubs also, however, criticized the British government for failing to put a strategy in place for the prisoners, who he said were being held as hostages.
Calling on the government to improve its response to the detentions and include them in any future negotiations about the nuclear deal, Lord Dubs said: "These are heartbreaking stories of people innocent of the crimes of which they have been accused, held in detention or, in Nazanin's case, long detention—she is now under house arrest. It is simply unacceptable that British citizens should be held in this position."
"We should certainly press to ensure that Iran's policy of taking hostages should be on the table as part of negotiations on the JCPOA," Lord Dubs added.
Iran Hostage Release Must Be Part of Nuclear Deal, Richard Ratcliffe Says
But Lord Norman Lamont, chairman of the British Iranian Chamber of Commerce and a former UK chancellor of the exchequer, disagreed, saying it would be "a mistake to link the efforts to get Nazanin and others home to their families with any negotiations over the JCPOA."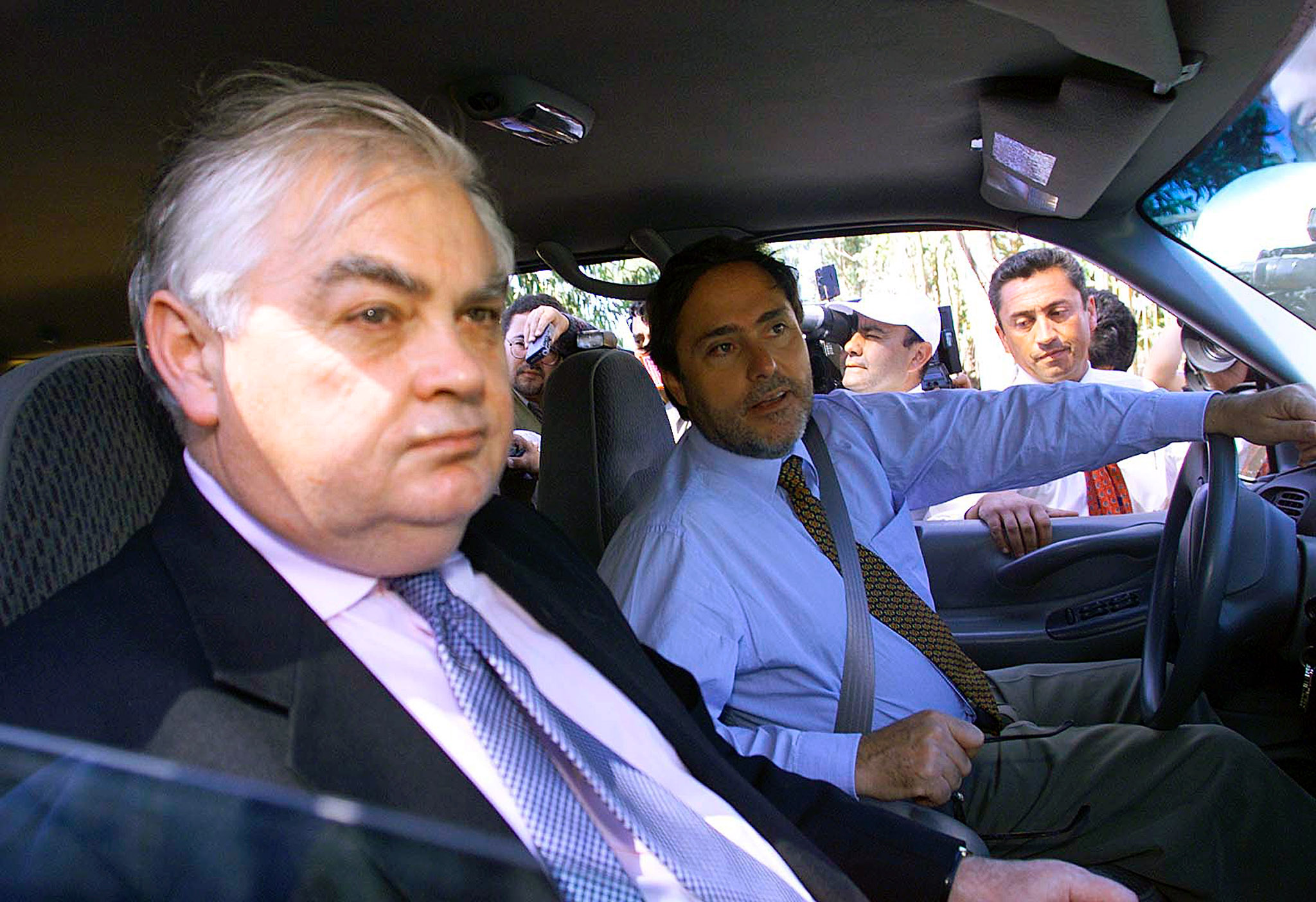 ---