---
---
Students and parents demonstrated in central Tehran on April 15 against the suspected poisoning of children in Iran's schools, reigniting a months-long wave of protests against the government. The poison attacks have so far sparked at least 45 protests in 32 cities across Iran.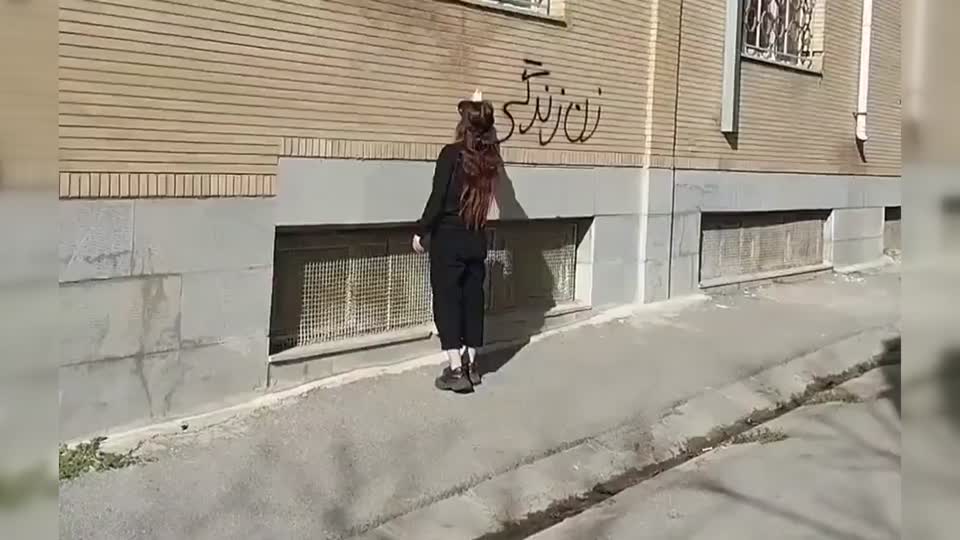 Riot police were called to the education department in Shahin-Shahr, where protesters gathered outside to chant slogans such as: "We don't want a child-killing government," according to a report by Hengaw, a Norway-based Kurdish human rights organization. The protests came after criticisms that Iranian officials had failed to properly investigate the attacks.
The Islamic Republic's attack with chemical gas on Parse school in Isfahan, today, April 17, 2023.pic.twitter.com/xxN0IG7oMs

— +1500tasvir_en (@1500tasvir_en) April 17, 2023
"They came first thing in the morning and took away the children's phones, took their bottles, to kill them now. They gassed this school."
The Islamic Republic's attack with chemical gas on Mohammad Bagher school in Karaj, Alborz, today, April 17, 2023.pic.twitter.com/DUvutWPnyy

— +1500tasvir_en (@1500tasvir_en) April 17, 2023
Iran's Government Vows Crack Down on People Who Promote Removing the Veil
Meanwhile, seven schools were targeted on April 15, and dozens of students sent to medical centers for suspected poisoning, Hengaw said.
Students were blamed for those attacks by Deputy Interior Minister Seyyed Majid Mirahmadi. "The cases of poisoning that occurred in [the] girls' schools were very rare. Some of the students were being naughty and their intention was to close the classes," he said.
An estimated 297 schools and educational settings in at least 103 Iranian cities have allegedly been exposed to poisonous chemicals. More than 1,000 girls and an unknown number of boys have been affected by unexplained illnesses. Reported symptoms include hypoxia, dyspnea, headache and a sore throat, while some children described the smell in their class rooms as being similar to rotting bananas and burnt wire.
Iran's Supreme Leader Ayatollah Ali Khamenei has condemned the incidents, describing them on March 6 as "an unforgivable crime," and noting that those responsible "must be given the most severe of punishments." The reason for the attacks, which began in Nov. 30, and the identities of the perpetrators remain unknown.
A fact-finding team put together by Iran's government in March arrested nine people, and released two of the suspects shortly after detaining them. Speaking on state television on March 7, Mirahmadi said the suspects were located in five provinces, and that Iran's enemies had exaggerated the incidents. No details about the suspects have been published by Iran's government.
VIDEO: Iran Ordered Highest Number of Executions Since 2015 Last Year
Speaking on condition of anonymity, a family in Iran familiar with the matter told Kayhan Life this week that Iranians they had spoken to believed that drones using the Global Positioning System (GPS) were carrying sophisticated chemical components and dropping them in school yards. They did not think these attacks were carried out by Iranians.
In a March 16 press release, the United Nations said the incidents were a deliberate attempt to poison girls in Iran and "further evidence of [the Iranian government's] continuous violence against women and girls," in a March 16 press release.
A March 8 report by Human Rights Activists In Iran (HRANA) held that between Nov. 22 and March 8 the vast majority of educational venues targeted were high schools. The report also held that girls were disproportionately affected, with 224 girls' schools, 18 boys' schools and four mixed schools out of the 246 cases in which the student's genders were confirmed.
Theories about the origins of the attacks vary widely.
Iran analysts said the attacks could be a form of punishment by hard-line clerical factions inside the regime, following a surge in girls taking part in the nationwide anti-government protests. Experts said the attacks could have been carried out by the Taliban, who have clamped down on girls' education in Afghanistan since taking over the country in 2021.
Many Iranians believe noxious gases are responsible for the poisonings, while others suggest that the students' illnesses are a result of contaminated water.
Messages and videos purportedly sent in by parents of affected children, to activist group Tsavir 1500's Twitter account, went viral on the platform. One message published on April 5 said, "Hello, today, two boys' schools in Naghadeh, West Azerbaijan province, were attacked with [chemical] gas. They had attacked yesterday too."
Another message said, "Today, students were poisoned at the girls' school in Borujerd, but the principal didn't let it get out; didn't call an ambulance or the parents. Had nausea, dizziness, headache and blurred vision. There was a bad smell in two classrooms; nothing was felt in the open air."
Similar Articles to This Post