---
---
Political prisoners who have been unjustly detained or killed by the Iranian government are the focus of a new discussion group on the invitation-only social network application Clubhouse.
The club — called Be Yad Ar meaning 'remember' in Persian — was launched almost three months ago by Shahed Alavi, a journalist for Iran International Television, and Farzad Seifikaran, an editorial board member for Radio Zamaneh, a Persian language radio station headquartered in Amsterdam.
Meetings are held every day from 7p.m. Central European Time (CET) and run for 45 minutes. Special programs are held on Saturdays to remember individuals who have died as a result of the death penalty by the Iranian government, and on Sundays, to commemorate Iranian protestors and dissidents who have been killed by the regime, or who have been disappeared by its security forces.
The group also remembers ethnic minorities inside Iran, such as Kurds and Arabs who have been victims of injustice and oppression stemming from the Iranian government's ongoing discrimination of minority communities in the country.
Iran's Religious Minorities Are Focus of New Online Magazine MVoices Iran
Seifikaran said the club had honored 60 people so far, including the detained British-Iranians Anoosheh Ashoori, Nazanin Zaghari-Ratcliffe and Mehran Raoof.
"We have an average of 150 to 400 people in the room each day, and many of them are regular audience members who participate daily." he explained.
"We read the biography of human rights defenders who are killed by the Iranian regime. We then invite their family members or friends to talk about their memories. We play their voice, read poetry for them, read parts of their letters to their loved ones or their open letters criticizing the regime, and play their favorite music."
Iranian human rights defenders, labor rights advocates, civil activists and gender equality campaigners are all classed as political prisoners. They face detention, torture or execution for their political beliefs or actions.
A report published on May 23 by Iran Human Rights Monitor (IHRM) held that hundreds of political prisoners in Iran had been tortured. Their research was based on the forced confessions broadcast on Iranian state television of at least 355 people. IHRM's report said confessions under torture were seen by the government as an official legal process, and a way to suppress dissent and intimidate  rights campaigners.
A May 23 statement by 14 dissidents in Iran — at least five of whom remain in prison — demanded the release of all political prisoners without preconditions, and was signed by the dissidents and their families. Signatories included prominent journalists, writers and activists.
Seifikaran said the Clubhouse group was an important way to highlight the plight of political prisoners in Iran.
"Myself and Shahed are journalists and our focus is on human rights in Iran, so we are dealing with such news from Iran on a daily basis," he pointed out. "In addition, Iran's political prisoners have few opportunities to express themselves, and we feel it is our responsibility to help them and amplify their voices so everyone can know about the oppression they're suffering."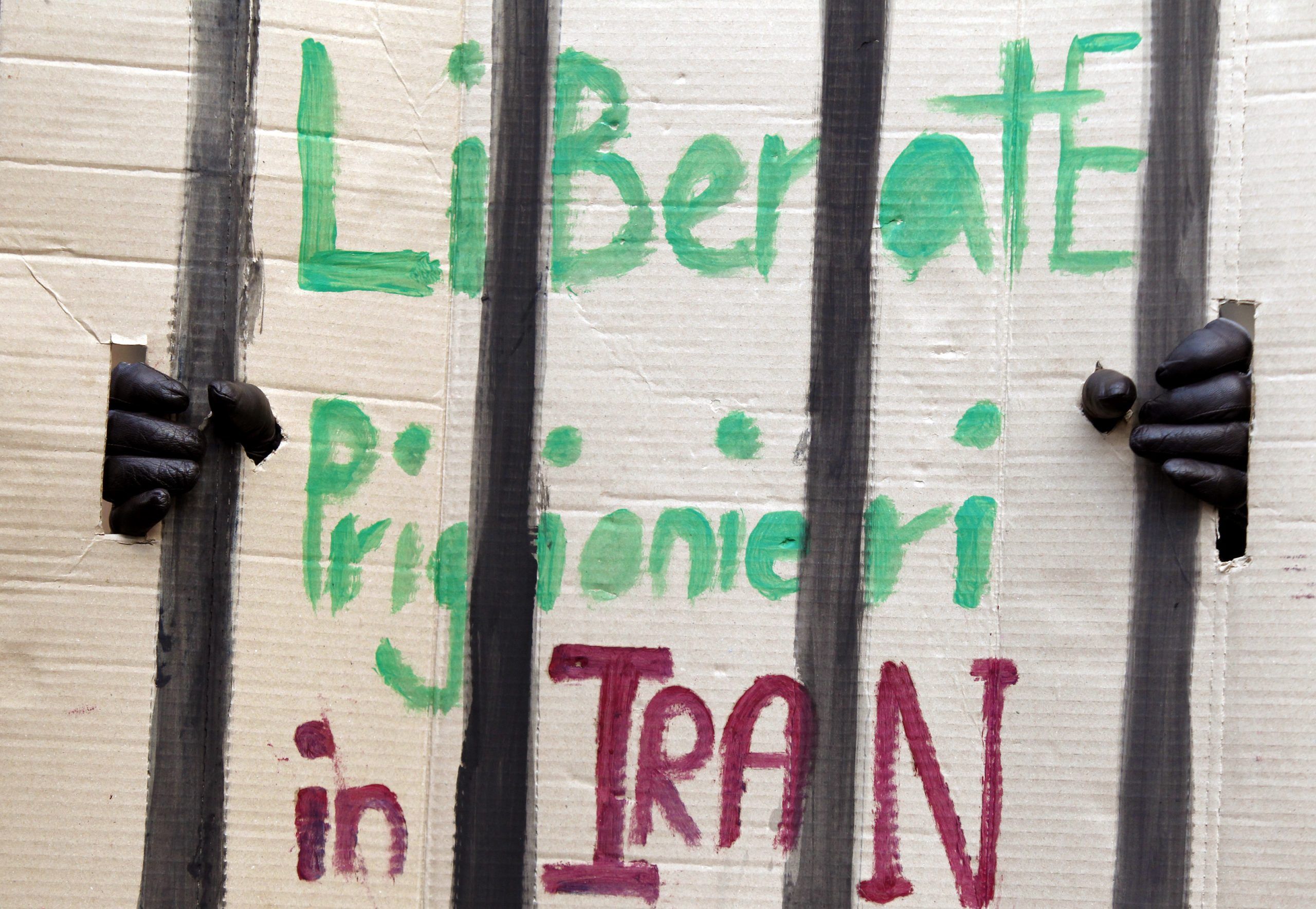 As well as highlighting the plight of detained British-Iranians,, the club has tried to raise the profile of political prisoners familiar to Iranians but not necessarily to a Western audience, including: Zeynab Jalalian, an Iranian-Kurdish prisoner who has served 14 years of a life sentence for political activities; Mohammad Mokhtari, an Iranian writer and poet who his family believe was murdered by the government for his views on freedom of expression; and Maryam Akbari Monfared, an Iranian human rights activist who was forcibly disappeared for five months and sentenced to 15 years in prison for "enmity against God."
The United Nations has made repeated calls to Iran's government to free all political prisoners immediately. The watchdog said in a May 4 statement that it remained concerned that many individuals in Iran were detained merely for exercising their rights to freedom of expression and equality, and reminded the regime that it was bound by international legislation to uphold such rights.
---