---
By Kayhan Life Staff
---
On May 11, the spokesperson for Iran's Judiciary, Gholamhossein Esmaili, said authorities had arrested some 200 staff members of the Judiciary and law clerks in charge of official documents.
Mr. Esmaili added that 1,000 judges had been fired after "periodic inspection" and a "specific review" of their court cases.
"Our colleagues in the Judiciary's security units have identified 237 people who fixed and brokered deals," Esmaili explained.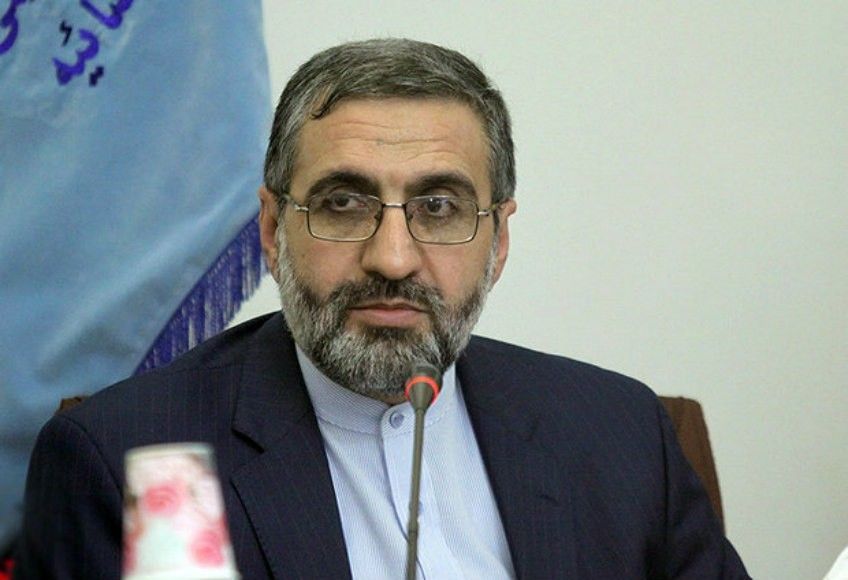 Esmaili noted that the General Inspection Organization of Iran (GIO) had referred close to 3,000 cases of judicial misconduct to investigative committees in 2019, which resulted in the conviction of 3,000 persons by executive committees and another 500 individuals in courts.
The GIO also investigated 96 percent of the 120,000 reports it received from the public in 2020. Since its launch in September 2020, the Judiciary's "Reporters of Corruption" website has received 1,208 reports. According to Esmaili, 161 lawyers and judicial officers have also been arrested so far.
There are reports that the current head of Iran's Judiciary, Ebrahim Raisi, may run in the June presidential election. He is also rumored to be the most likely person to succeed Mr. Khamenei, who is thought to be suffering from ill health.
Mr. Raisi ran unsuccessfully against Hassan Rouhani in the 2016 presidential election. Raisi has held several high-profile jobs, including as chairperson of Astan Qods Razavi (from 2016 until 2019), the organization that manages the Imam Reza Shrine in Mashhad, the capital of the northeastern province of Razavi Khorasan.
After the 2016 presidential election, Iran's Supreme Leader Ayatollah Ali Khamenei appointed Raisi as the head of the Judiciary. Another candidate in the same election was Mohammad Bagher Ghalibaf, who became the Majlis (Iranian Parliament) speaker in May 2020.
The center for the protection of judicial documents previously said that "28 staff" working in the Judiciary and "19 lawyers" had been arrested on a wide range of charges, including but not limited to "scamming" and "contacting individuals involved in a particular court case."
In September 2020, a court convicted Akbar Tabari, a senior Judiciary official, of "setting up and heading a bribery network" and "accepting bribes," and sentenced him to 31 years in prison, and ordered him to pay nearly $1.6 million in fine.
Mr. Tabari served as executive deputy under Sadegh Amoli Larijani, the former head of Iran's Judiciary, who was in office from 2009 until 2019.
Tabari was also given a 12-year prison sentence for "money laundering" and fined close to $2.3 million. Depending on the outcome of his appeal, Tabari will have to serve only the longest of the two prison sentences, Esmaili said back in September. The court also ordered the seizure of some of Tabari's assets and barred him from ever holding a government job.
Tabari held several senior posts in the Judiciary. He served as the deputy in charge of administrative and financial affairs under Seyyed Mahmoud Hashemi Shahroudi, the former head of the Judiciary, who was in office from 1999 until 2009. He also served as the head of the administrative affairs under Mr. Larijani before being promoted to the executive deputy.
Raisi fired Akbar Tabari a week after taking office in early March 2019. Agents of the Islamic Revolutionary Guards Corps (IRGC) arrested Tabari on July 14, 2019.
Iran Judiciary's War on Corruption Fuels Factional Rivalries
At his arraignment, Tabari was formally charged with using his office at the Judiciary to influence financial corruption cases. He was accused of accepting bribes to block legal and court proceedings in several cases and even helping some defendants to flee the country.
Several judges and Judiciary personnel were tried as part of the case against Tabari.
Judge Gholamreza Mansouri, who was indicted as part of the case against Akbar Tabari, fled to Romania. He was accused of accepting 500,00 euros in bribes. In a video message recorded after he was indicted, Mr. Mansouri said he intended to return to Iran. However, his body was found in a hotel lobby in Bucharest on June 19. According to the Romanian prosecutor's office, Mansouri had committed suicide by jumping off the 5th floor of the hotel where he was staying.
In September 2020, Iranian media reported that Judge Bijan Ghasemzadeh Sangroudi was convicted of "influence peddling" and "receiving bribes," and sentenced to 10 years in prison, and ordered to pay a fine. The court also ordered the seizure of some of Sangroudi's assets and barred him from ever holding a government job. Judge Sangroudi came to prominence during the 2019 nationwide protest when he ordered internet service providers in Iran to block access to the messaging platform Telegram.
---