---
By Kayhan Life Staff
---
Sina Ghalandari, the reporter who broke the story about the "honor-killing" of Mobina Souri, a 14-year-old girl murdered by her cleric husband on Aug. 30, has been arrested and imprisoned twice in the past few weeks.
The cyber police initially arrested Mr. Ghalandari, a local reporter for Kuhdasht and Rumeshkan counties in the western province of Lorestan, after a reported complaint by Mobina Souri's family. On the order of the prosecutor's office in Rumeshkan, the police arrested Ghalandari a second time, and he spent 11 days in Khorramabad Prison.
Rumeshkan's prosecutor had reportedly told Ghalandari's wife that her husband was in "protective custody because Mobina's family had threatened to harm him." However, the prosecutor allegedly directed his deputy "to punish him [Ghalandari], so he would never publish this kind of story."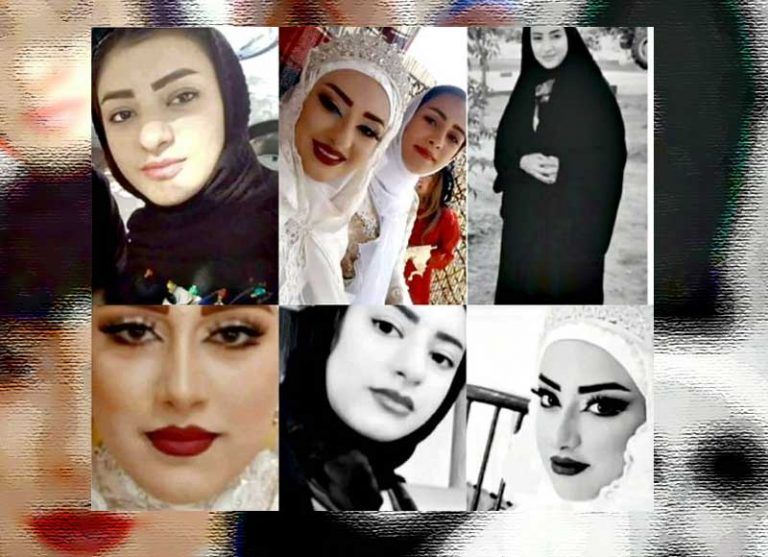 In early September, the domestic media reported that a 14-year-old girl had been murdered by a cleric and her family in Suri District, Rumeshkan County. However, the local prosecutor released a report saying that Mobina's husband had killed her.
Speaking to the Tehran-based Hamdeli newspaper shortly after his release from prison, Ghalandari said that he suffered from ill health throughout his detention, and his stomach ulcer had flared up, causing internal bleeding.
"I was ill during my imprisonment and under much stress, causing my stomach ulcer to flare up and suffered internal bleeding," Ghalandari said. "During that time, my wife visited the prosecutor's office and spoke to the judge presiding over my case several times. She explained my [health] issues, hoping they would look after me. However, Khorramabad Central Prison does not provide [medical] services. They did not even give me the medications I have been taking. I passed out several times because of pain and bleeding. I was immediately hospitalized after being released from prison."
Bill to Ban Child Weddings Rejected As Popularity of Marriage In Iran Wanes
OPINION: Child Marriage in Iran Is A Legal Crime Endorsed by Religion 
Ghalandari said that Mobina's husband, family, and those implicated in her murder had filed a complaint against him. As a result, the prosecutor's office had forwarded his case to a court. Ultimately, he was released on bail.
Speaking to Hamdeli about his first encounter with the police, Ghalandari said: "The Cyber Police came to the house of my relatives in Kuhdasht, where I was staying. They were abrasive and treated me harshly. They arrested me and seized some of my belongings, including my cell phone. However, the deputy prosecutor in charge of my case said I was exonerated and subsequently was released on bail."
According to Ghalandari, during a chance meeting with the prosecutor, he was told, "publishing the story was a mistake and the deputy prosecutor was going to punish him [Ghalandari], so he would never publish such stories."
"After my second arrest, they held me at a local police station before transferring me to the Khorramabad Central Prison, where I spent 11 days," Ghalandari explained. "I had received the news about the murder 10 days before media outlets reported it but did not publish any details about the case until I was certain about the facts."
Ghalandari went on a hunger strike after authorities refused to arraign him on any specific charges.
"I went on a hunger strike on the last three days of my imprisonment because I was never told the reason for my arrest and incarceration," Ghalandari noted. "Deputy prosecutor asked me to mark the transfer paper with my fingerprint, not explaining the charges, saying he was helpless given that the prosecutor had ordered my arrest. A person can post bail if arraigned, but I was not charged with a specific offense. Even the head of the Judiciary warned against temporary arrest."
"The prosecutor told my wife that if I were released from prison, the family of the victim, whose murder I had reported, would kill me," Ghalandari alleged. "Doesn't it make more sense to arrest the person who has issued a death threat rather than the person who has received it? They told my wife they would make sure that I am convicted and lose my job."
Ghalandari does not know if he was arrested for "getting into a verbal fight with the prosecutor or reporting the truth."
"I believe I was arrested for telling the truth about the incident, and I had nothing to do with footage and pictures published about the incident," Ghalandari added. "Unfortunately, many local reporters have been treated the same way for reporting the truth, but no one ever hears about their plights, and that may be the reason they continue to be mistreated."
---
---
Similar Articles to This Post