---
By Nazanine Nouri
---
The works of 12 renowned contemporary Iranian artists will be presented in Paris in September at the Menart Fair, which is dedicated to  art and design from the Middle East and North Africa.  A selection of highlights by the celebrated French-Iranian architect and designer India Mahdavi will also be on show.
Menart's 4th edition will be held in the Palais d'Iéna, near Trocadero, from Sept. 15th to 17th, and sponsored by the French Culture Ministry. It will feature more than 100 artists selected by 31 galleries from 11 countries.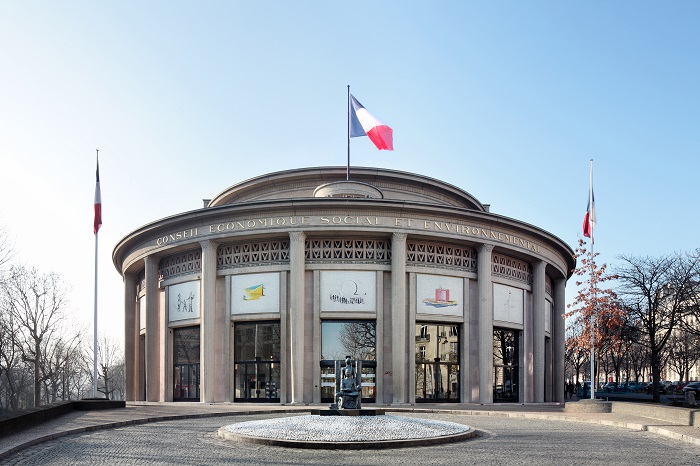 Iranian artists exhibiting include Fereydoun Ave, Morteza Khosravi, Hamid Shams, Mohamad Ariyaei, Mostafa Choobtarash, Davood Koochaki, Samaneh Atef, Reza Shafahi, Mahmood Khan, Esmaël Bahrani, Mahmoud Hamadani, and Roham Shamekh.
The works of the Iranian trio of artists Ramin Haerizadeh, Rokni Haerizadeh and Hesam Rahmanian will be featured off site: at the In Situ-fabienne Leclerc gallery.
"Being half Iranian by my father and half Egyptian by my mother, I am really glad that this venue gives exposure to a whole new generation of artists to show their works outside their own countries and regions," Mahdavi said. "Art and creation are often the only means of expression left to resist and denounce the lack of freedom in some of these countries."
Mahdavi has created some of the world's most photogenic interiors. They include the most Instagrammed restaurant in London: Sketch (2014-2022), with its bright pink decor; the Ladurée tea rooms in Beverly Hills and Tokyo; Le Germain in Paris; the Hôtel du Cloître, a former monastery in Arles; the Coburg Bar at London's Connaught Hotel; Monte Carlo Beach in Monaco; and Townhouse in Miami.
For the first time, the Menart fair will include works from the collections of the Farjam Foundation and the Afkhami Foundation in Dubai. Their founders, Mohammed Afkhami  and Farhad Farjam, will participate in a roundtable on September 15 at 6 pm to discuss the genesis of the art market in the Middle East.
Other galleries in Paris will also exhibit works by Iranian artists. They include Amenor Contemporary (Norway) x Simine Paris with works by Morteza Khosravi, Fereydoun Ave and Hamid Shams; Polysémie (Marseille) with works by David Koochaki, Samaneh Atef, Reza Shafahi, and Mahmood Khan ; Myra Myra (Paris) with works by Esmaël Bahrani; Katharina Maria Raab (Berlin) with works by Mostafa Choobtarash; Art on 56th (Beirut) with work by Mahmoud Hamadani; and Jacques Ouaiss Gallery (Beirut) with work by Mohammad Ariyaei
The design work of the Dubai-based, Iranian multi-disciplinary artist Roham Shamekh will also be on show in Paris at the same time as the Menart Fair. Shamekh is particularly interested in everyday objects such as chairs and vases which he paints by hand.
Similar Articles to This Post