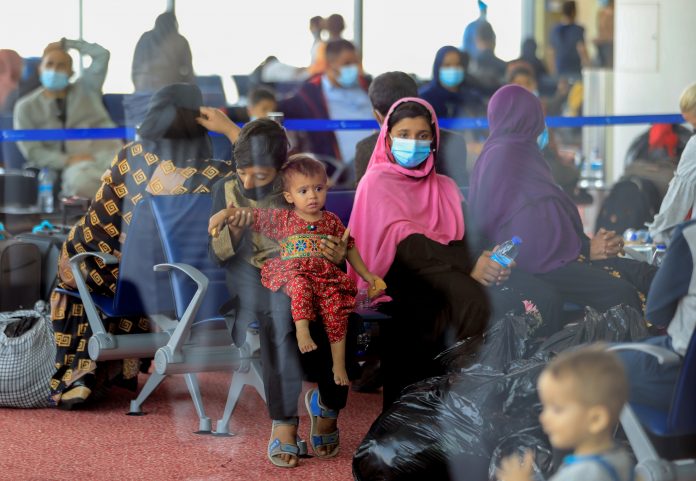 ---
---
A letter signed by more than 1,200 Iranian and Afghan human rights activists and journalists has called on the United Nations to protect women's rights and secure peace in Afghanistan after the country's fall on Aug. 15 to the Taliban.
The letter — published on Aug. 15 and written by the prominent Iranian feminist Sussan Tahmasebi — said: "We, a group of women activists, civil society activists and journalists from Afghanistan and Iran declare that Afghan women are equal citizens and that their human rights must be a prerequisite in any peace negotiations,"
"We call on the Secretary-General of the United Nations, the United Nations Human Rights Council, international human rights organizations and the international community to listen to us and intervene to defend the human rights of the Afghan people before women are massacred in Afghanistan," the letter added.
Iranian human rights campaigners who signed the letter included Azadeh Pourzand, director of the Siamak Pourzand foundation, a Washington-based NGO which promotes free speech around the world; and Asieh Amini, a women's rights activist and campaigner against the death penalty and child executions.
Speaking to Kayhan Life, Ms. Amini said: "Women in Afghanistan may not have had the same rights as women in the West during the previous government, but they achieved a great deal for women's rights in the country. They struggled for every right they got — being able to study, to work, to hold positions in government — but these rights have now become too dangerous for these women to exercise."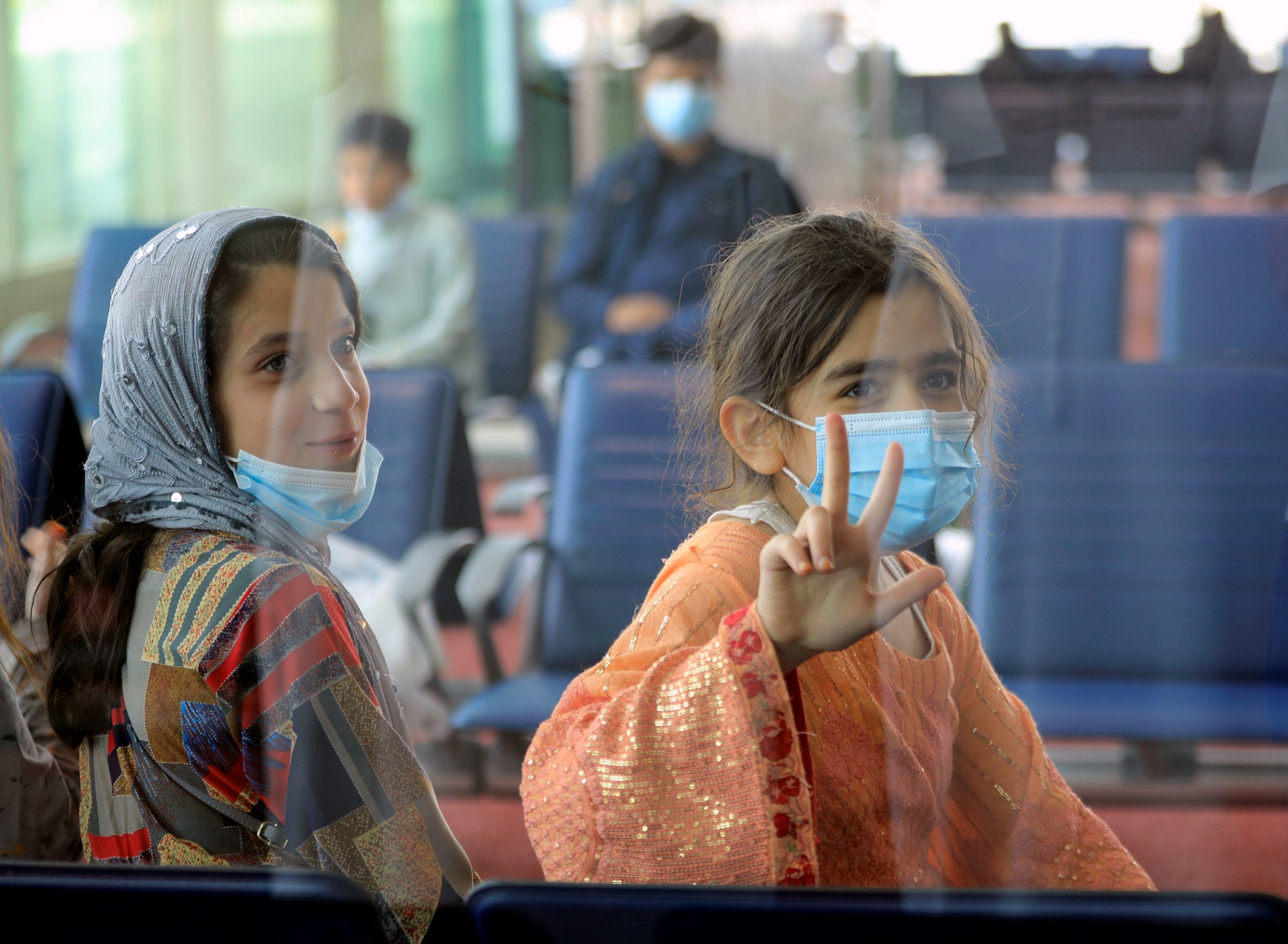 Amini is part of a network of Iranian human rights advocates who are working with women in Afghanistan.
"We asked, what can we do to support you? They told us they wanted us to amplify their voices and their desire to keep their rights which they fought hard for, for more than four decades."
During the Taliban's first press conference on Aug. 17, a spokesperson for the group said women would be "very active in society but within the framework of Islam." On the same day, another Taliban spokesperson told Sky news that women would be able to go to school and attend university.
The Taliban also promised that they would not perform reprisals against former government officials and would ensure media freedom inside the country.
Despite these assurances, women in Afghanistan remain fearful of the group. The Taliban previously ruled Afghanistan between 1996 and 2001, and imposed a harsh regime which included the enforcement of strict Sharia laws. Women were prohibited from going to work and girls were not allowed to go to school.
Unconfirmed reports of women being killed by the Taliban in recent days, and social-media footage of women apparently being beaten and assaulted by Taliban officials in Afghanistan have added to fears held by women in the country.
The UN Security Council also expressed concern about the human rights situation in Afghanistan. Addressing the council on Aug. 17, UN Secretary-General Antonio Guterres said: "We are receiving chilling reports of severe restrictions on human rights throughout the country. I am particularly concerned by accounts of mounting human rights violations against the women and girls of Afghanistan."
Aaban*, a high-profile human rights activist and youth leader in Afghanistan who spoke on condition of anonymity told Kayhan Life that the assurances given by the Taliban in the last few days were part of a pattern.
"When the Taliban seized power in Afghanistan in 1996, they announced amnesty for everyone, that everyone would be able to live freely and that women would not be obliged to wear the hijab," he said.
"After two months, the Taliban began enforcing extreme regulations, arbitrarily trying people and executing them, and they began beating women and men. Today's promises of immunity do not mean they have changed, it means they need legitimacy and economic support. The Taliban knows the world's eyes are on them."
Experts have warned that women and children are at greatest risk. An Aug. 16, UN report on violations against children in Afghanistan found that more than 5,700 children had been killed or injured between January 2019 and December 2020, with child casualties at an all-time high during the first half of 2021.
The report held the Taliban responsible for most incidents (46 per cent), followed by government and pro-government forces (35 per cent), while landmines and explosive remnants of war accounted for the remainder.
The Taliban was also held responsible for recruiting the largest number of child soldiers — 260 boys — and was heavily criticized in the report for what the UN called "deliberate attacks on girls' schools."
The UN letter also urged international human rights bodies to protect Afghan children's rights in the country and to, "Ensure equal access for all girls and boys to education, schools and higher education in all provinces, districts, cities and villages of Afghanistan."
Fears of a brutal regime under the Taliban in Afghanistan have led to thousands of Afghans trying to leave the country and seek asylum in the West. Embassy staff and individuals who worked for UK and US organizations were given priority on planes evacuating people out of the country.
Many more people remain trapped in Afghanistan, unable to return to their home countries or seek asylum. An all-girls robotics team in Afghanistan have pleaded with the Canadian government to allow them to travel to the country.
The team gained worldwide attention after being banned briefly from traveling to the US in 2017 for an international robotics competition because they could not get visas. Their unique inventions, which included a ventilator for coronavirus patients, have received international praise.
The girls, who are between the ages of 12 and 18, said they were "extremely terrified" after watching the Taliban seize Afghanistan's capital, Kabul, according to the US-based human rights lawyer Kimberley Motley, who is helping the girls.
"There is a focus on interpreters being given safe passage now, but we have other types of interpreters, who amplified voices calling for peace. We call these people interpreters of peace and development, in Afghanistan. I and many others fit into this category. We have been interpreting the voices of millions of Afghans to the world, and now we have been left behind, and we are vulnerable," Aaban said.
"If the Taliban find me, I know they won't let me go. I don't seen any hope any more. We had been working for a series of values which the Taliban does not accept, and I cannot promote the Taliban's values. Everything is shattered and broken."
Amini said the women's rights situation in Afghanistan was a global issue.
"All feminists and human rights groups around the world should stand behind Afghan women. Without this networking, we cannot have any hope for the future, not only for these women, but for all women in the Middle East. The Taliban's extremist ideologies can damage all women's rights situations in all countries in the Middle East. This is not just dangerous for them, this is dangerous for the whole world."
---