---
By Ahmad Rafat
---
One person is dying from COVID-19 every seven minutes in Iran, the Islamic Republic of Iran Broadcasting (IRIB) TV said on Aug. 3. The number of people dying of the coronavirus every day remains in three digits.
According to leaked internal memos from the Ministry of Health and Medical Education (MOHME), some 34,000 people died of COVID-19 between early February and late July.
Some doctors in Iran, however, believe the number is closer to 100,000.
After a visit to Tehran in March, Dr. Richard Brennan, the director of the World Health Organization (WHO) Eastern Mediterranean Regional Office, said the actual number of coronavirus infections in Iran was most likely higher than the official figures because "testing, as is the case even in some wealthy European countries, was restricted to severe cases."
The Islamic Republic has not had a coherent policy to fight the coronavirus epidemic, nor has it been transparent about the scale and extent of the infection and the number of deaths in the country. The government finally admitted that the virus had infected members of the public after it had already spread throughout the country.
In an interview with the Iranian Labor News Agency (ILNA) on April 3, Bahram Parsaei, a Majlis (Iranian Parliament) deputy representing the Shiraz electoral district, said Interior Minister Abdolreza Rahmani-Fazli had rejected a plea by him and several other deputies to postpone the parliamentary elections in February to prevent the virus from spreading.
Mr. Parsaei added that only after the elections did the government implement measures to fight the coronavirus epidemic.
President Hassan Rouhani and his National Headquarters for Fighting Coronavirus have not managed the epidemic successfully. Rouhani has also made contradictory statements about his government's plans to contain and control the outbreak.
During a televised speech on July 18, Rouhani said that some 25 million Iranians might have been infected with coronavirus, adding that another 35 million were at risk of contracting it.
"We must ban ceremonies and gatherings all over the country, whether it be wakes, weddings, or parties," Rouhani said. "Now is not the time for festivals or seminars. Even university entrance exams may have to be suspended."
However, two days later, Rouhani insisted that university entrance exams set for Aug. 21 and public religious ceremonies during the holy month of Moharram (Aug. 31-Sept. 28) will go ahead as scheduled.
It is estimated that 2.2 million students and 5 million people will, respectively, take part in the university entrance exams and religious ceremonies during Moharram.
In May, Rouhani had painted a rosy picture of the situation, declaring that the government's strategy had helped to slow down the spread of the virus, and "the country is going back to normal soon."
Every year in Iran, sizeable crowds mourn the martyrdom of the third Shia Imam — Imam Al-Husayn Ibn Ali Ibn Abi Talib (626-680 AD), who was killed on the 10th day of Moharram (Ashura).
Imam Husayn was the Prophet Mohammad's grandson. The mourning ceremonies start 10 days before the anniversary of his death.
The ceremonies include prayers in open spaces and public display of grief by male mourners who beat their chests in large processions. Shia Muslims also mark the 40th day of Imam Husayn's death known as Arba'in.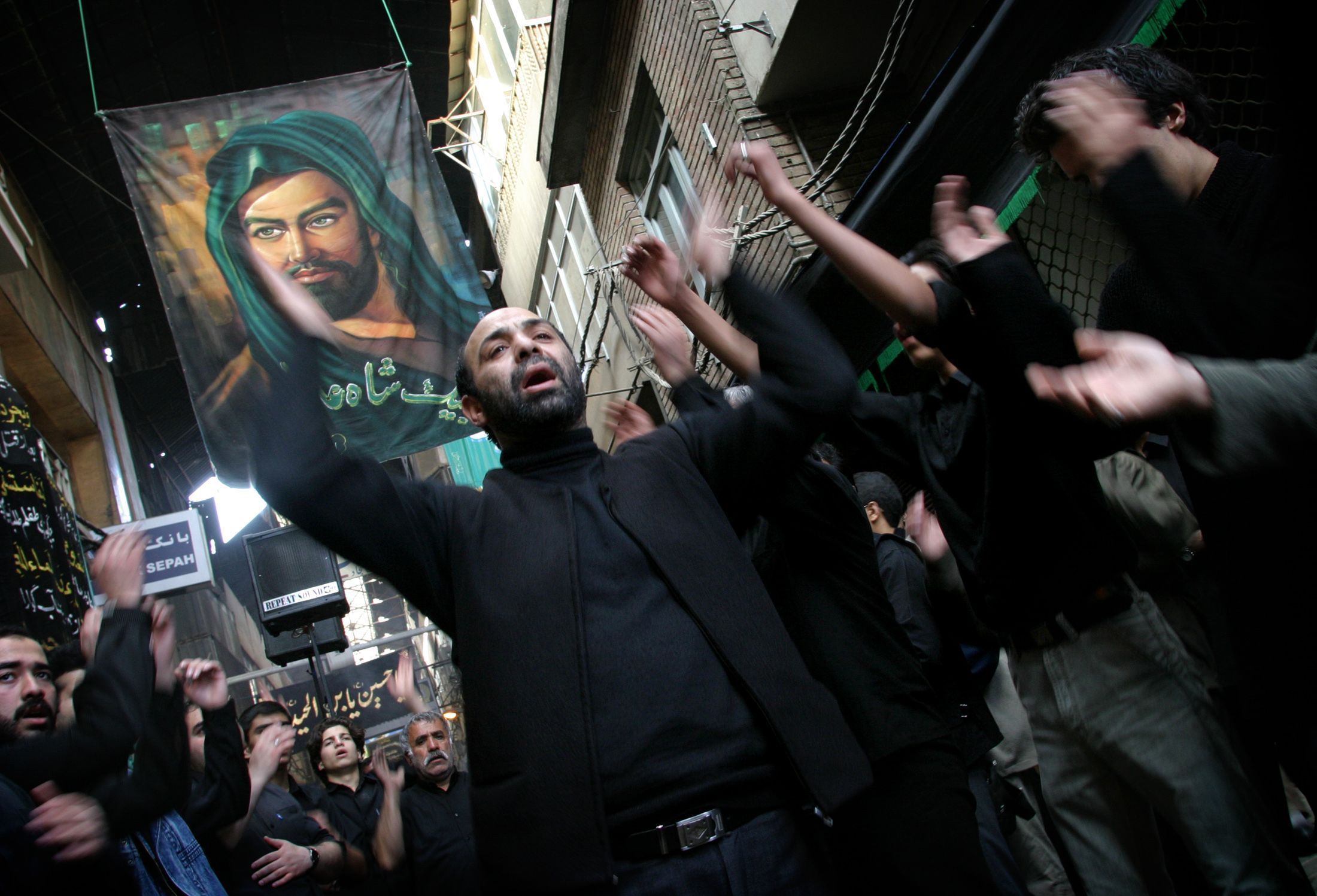 Most of the world's Muslim population are Sunnis who do not hold public ceremonies on Ashura.
The Association of Medical Societies of Iran has urged president Rouhani to postpone university entrance exams and large religious gatherings and ceremonies during Moharram.
In a letter to Rouhani, published by the Tehran-based Hamshahri online newspaper on July 30, the association warned that ignoring health professionals' recommendations and advice would cause the number of deaths to rise significantly. It predicted that the figure could increase from the current 200 deaths and 2,000 infections a day to 1,600 deaths per day in the next three months.
"Public mourning and religious ceremonies and large gatherings, including university entrance exams, should be banned, and strict guidelines must be enforced," the statement by the association added. "Canceling large religious gatherings and ceremonies during the holy month of Moharram does not mean preventing people from mourning and observing the anniversary death of the exalted martyr [Imam Husayn]. This holy month's significance is etched on the hearts, minds, and soul of this pious nation."
Rouhani has ignored the medical community's warnings and allowed Iranians to schedule large public religious gatherings during Moharram, even in the 26 provinces with an alarming rate of coronavirus infections.
By refusing to ban public ceremonies and gatherings, Rouhani has averted criticism from some religious centers which had previously condemned him and the National Headquarters for Fighting Coronavirus for closing mosques and other religious institutions during the COVID-19 lockdown.
For a long time, Iran had the third-highest coronavirus cases after China and Italy because authorities refused to stop religious and social gatherings and halt flights to and from the country.
As a result, many Iranians spread the virus to the neighboring countries.
The founder of the Islamic Republic, the late Ayatollah Ruhollah Khomeini, famously declared that "we owe everything we have to Moharram."
Tehran Friday prayer leader Seyyed Ahmad Khatami has blamed wedding celebrations and not religious ceremonies for the spread of the coronavirus.
Qom Friday prayer leader Seyyed Abbas Mousavi Motlagh has dispelled "unfounded concerns about allowing religious ceremonies during Moharram because coronavirus is a secular disease aiming to sever the relationship between religious nations and God."
Meanwhile, a senior Shia cleric and source of emulation Ayatollah Naser Makarem Shirazi has urged the government "not to stop Ashura ceremonies for any reason."
"We cannot abandon our principles, such as the annual Ashura commemorations. To forsake our values would be disastrous," Ayatollah Makarem-Shirazi warned.
Three other sources of emulation have echoed Ayatollah Makarem Shirazi's sentiments.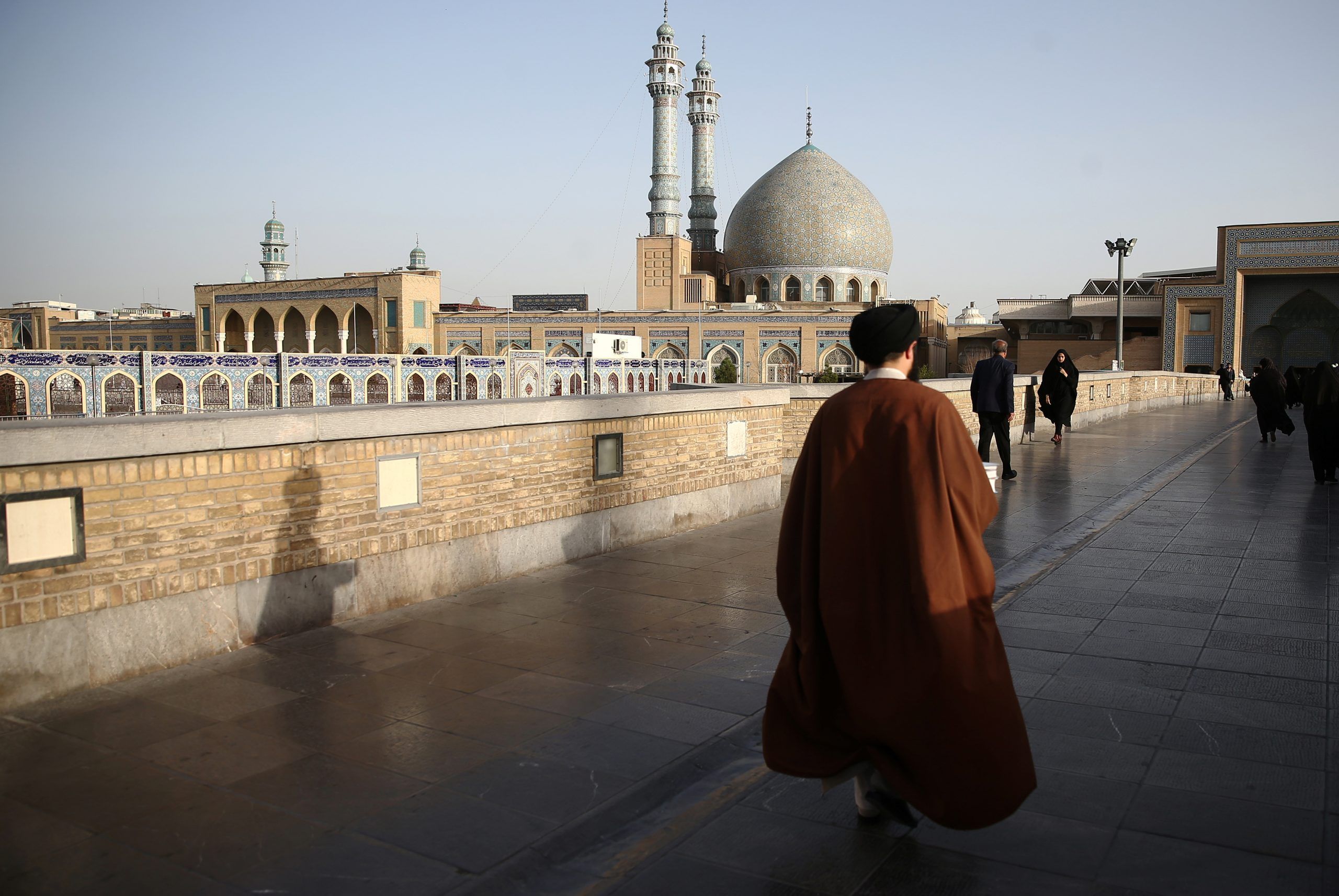 By contrast, Ayatollah Ali Sistani, the spiritual leader of Iraqi Shias, has advised against sizeable public gatherings and  urged worshipers to mark the occasion on social media or in small groups.
Saudi Arabia scaled down this year's Hajj pilgrimage significantly, allowing only 10,000 pilgrims — compared to some 2 million in previous years — to take part in the event.
Most of the pilgrims usually come from abroad, but the kingdom allowed only those foreigners already in the country to attend the pilgrimage. Saudi authorities enforced stringent guidelines, imposing hefty fines on anyone who violated the protocols.
Hajj is a mandatory religious duty that should be carried out at least once by all adult Muslims who are physically and financially capable of undertaking the journey.
Most universities in Iran are private learning institutions, so canceling entrance exams will have a massive impact on enrollment and revenue. Many of them could go bankrupt if the next academic year were to be canceled. The average annual university tuition is around $403.
There are approximately 100,000 licensed centers supervising ceremonies during Moharram in the country. In Tehran alone, there are close to 30,000 unregistered centers that organize religious events during the holy month.
The amount of money that changes hands among organizers and businesses during this month is another reason for the government's reluctance to cancel any scheduled public event.
Some 100,000 people around the country are involved in various events during Moharram, a recent report by the Basij Madahan Organization (devotees, who recite Koranic verses in public) said.
The Tehran-based Doniya-e Eghtesad newspaper recently reported that each Madah is paid between $23 and $230 for each Koranic recitation. He may perform several times a day at various events and venues.
Licensed event organizers receive financial help from their local councils.
Many devout Shia Muslims fulfill their Nazri (votive) prayers and promises by donating food to gatherings of worshippers. According to some reports, close to $500 million was spent on donating foods during the month of Moharram last year, which is twice the annual budget of Iran's Welfare Organization.
It is estimated that the amount of money spent on feeding worshipers and mourners will reach close to $1 billion this year, given that the price of food products and disposable cups, plates, and plastic cutleries has risen between 30 to 40 percent.
This article was translated and adapted from Persian by Fardine Hamidi.