---
---
Iran's capacity to have a nuclear weapon "would allow them to use extortion around the region in ways which would be absolutely frightening," former US Secretary of State Mike Pompeo said.
Pompeo made the comment during a Sept. 28 online event held by the National Union for Democracy in Iran (NUFDI), a nonprofit organization based in Maryland.
"Even this week we have Americans sitting at the table with [Iran's President] Ebrahim Raisi," Pompeo added. "I don't get that, I can't absorb the logic that would suggest that more money, more resources, more accommodation to this regime makes life better for anyone in the region."
The event, titled "A conversation on Iran," was organized by Len Khodorkovsky, a former advisor to the US State Department's special representative on Iran. It was opened by Dr. Saeed Ganji, the president and chairman of NUFDI, and chaired by Cameron Khansarinia, NUFDI's policy director.
Addressing the attendees, Khodorkovsky said Pompeo had made an effort to engage with the Iranian diaspora and Iranians living in Iran while he was in office.
"He turbocharged the Farsi-language outlets at the State Department and he regularly met with Iranian dissidents. He was the first secretary of state to do a Q & A with the Iranian people inside Iran, which led to an executive order denying entry to family members of the regime officials," Khodorkovsky said.
"During the 2019 protests, Secretary Pompeo opened a digital channel to receive evidence of human rights atrocities from the Iranian regime and this action led to sanctions on hanging judges and [the] Basij," he added.
Addressing Pompeo directly, Khansarinia compared Iran's government today to its prerevolutionary government: "Prior to this regime Iranian women enjoyed vast social freedoms, they held high government office, religious minorities like Jews and Christians practiced their faith freely."
"Iran had a GDP higher than that of South Korea, and from a security perspective it was a keystone for regional stability, instead of, as it is today, being a hotbed [for], and the world's leading state sponsor of, terrorism," he said.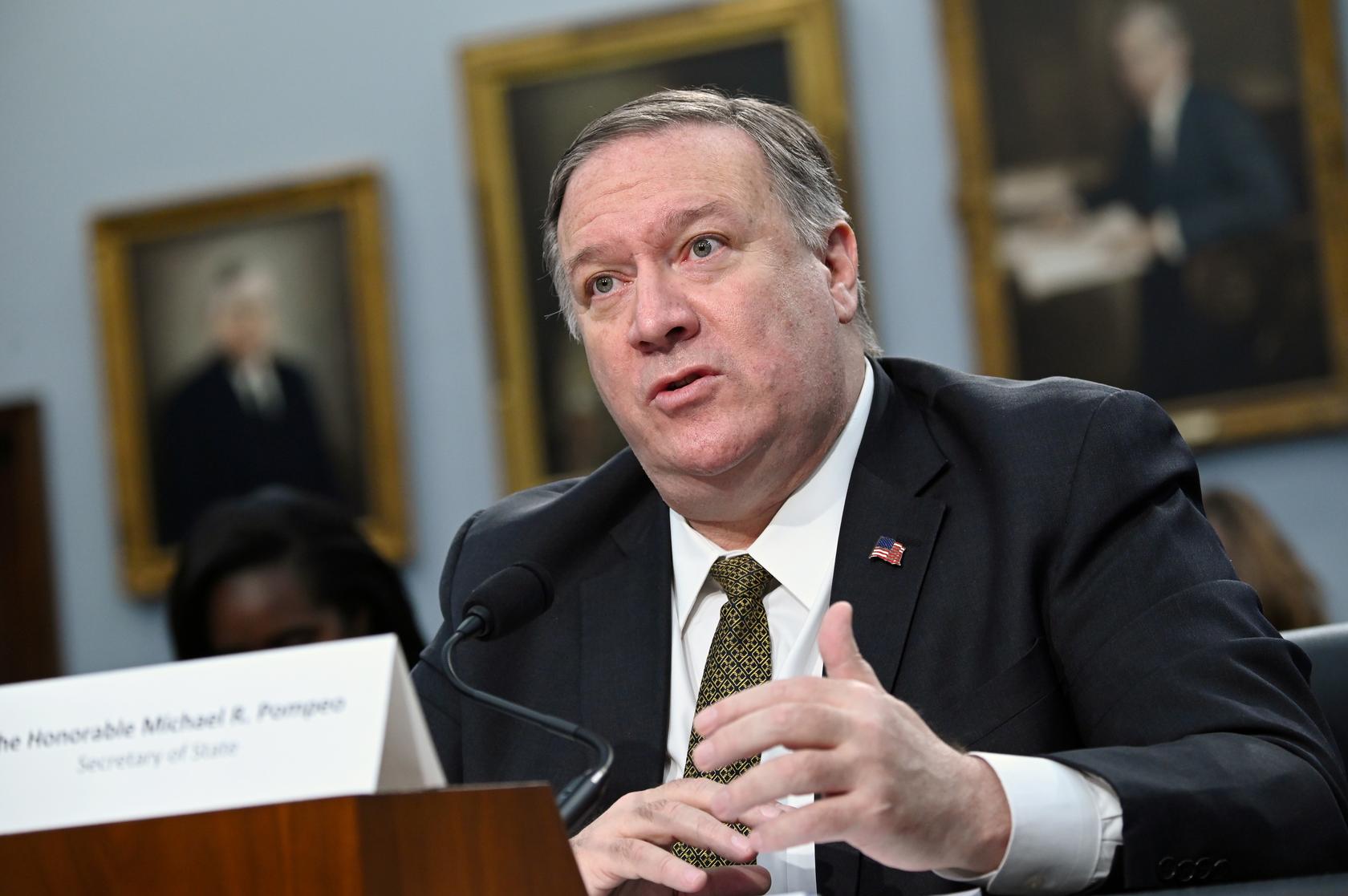 Referring to the 2015 nuclear deal talks which have stalled in Vienna in recent months, Pompeo said Iran's leaders were destabilizing the region. He criticized the decision of the administration of US President Joe Biden to return to the deal. The deal, or Joint Comprehensive Plan of Action (JCPOA) as it is called, was abandoned by the Trump Administration in May 2018, which then imposed crippling sanctions on Iran.
In retaliation for the US stepping back from the deal, Tehran began to develop its nuclear program. That has included enriching uranium metal and expanding its nuclear facilities in the country.
During the talk Khansarinia asked Pompeo whether the assassination of former Quds Force general Qasem Soleimani had changed the Middle East and whether his death had put the region in a better position.
"The world is better off. It was more than just taking a senior Islamic Revolutionary Guards Corps (IRGC) Quds force leader off the battlefield. It was both necessary and sufficient in my judgment to recommend to [former US] President [Donal Trump] that he proceed down that path," Pompeo said.
Pompeo noted that the Iranian regime was "at a very weak point" and that it was "more isolated, had fewer resources, and less money."
Pompeo's closing remarks outlined his advice to Iranian-Americans about how they could support Iranians in Iran: "Keep telling the story [of the US's and Iran's history of cooperation]. The Iranian people will choose a path that isn't a perfect layover of the American constitution. There are other successful models out there as well. Other democracies where people have a real right to protest their government and to have a rule of law, and the right to have property contracts where women are treated as equal human beings.These are the things that every human being has the right to expect."
"I think the Iranian people one day will throw off the mullahs and find the right leadership for their country," he said.
https://youtu.be/dzgubtQMHio