---
By Ahmad Rafat
---
The mercenary Wagner group's occupation of the port city of Rostov-on-Don in Russia, on June 23 lasted just one day: Wagner leader Yevgeny Prigozhin halted its march on Moscow after a deal was struck with Belarusian President Alexander Grigoryevich Lukashenko.
Belarus and the Islamic Republic of Iran are Russia's principal allies in its war with Ukraine. Websites with close links to the hardline factions in Iran have blamed the West and its conspiracy against Russia and the Islamic Republic.
At the same time, officials in Tehran have been alarmed by the Russian army's inaction and Rostov-on-Don's residents welcoming Wagner troops to their city.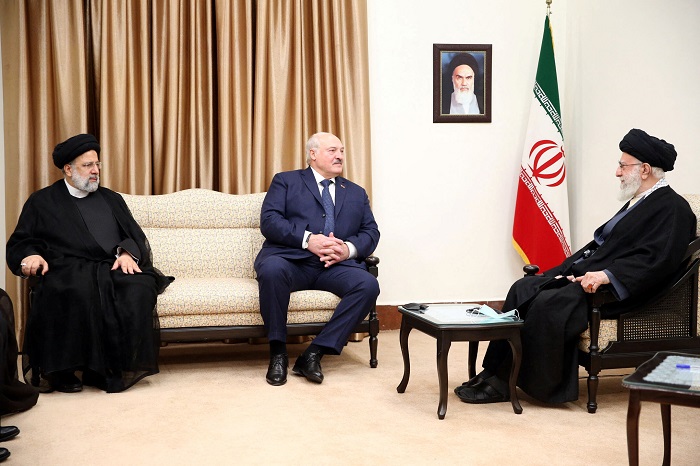 President Vladimir Putin is facing the same challenges that have given Ali Khamenei sleepless nights: public anger at mafia-type groups with power monopolies; global isolation; the massive impact of international sanctions on people's daily lives, which keep pushing more of the population into poverty; and the ineffectiveness of the security and intelligence agencies, which are focused chiefly on brutalizing the civilian opposition.
The Russian security and intelligence agencies astonishingly did not know the Wagner group's plan to occupy Rostov-on-Don.
Similarly, to the great embarrassment of the Iranian authorities, Israeli agents reportedly kidnapped a leader of the Islamic Republic international terrorist cell in Tehran in broad daylight, and released a video of his interrogation.
Israeli Secret Service Says It Captured Plot Leader In Iran, Foiling Attack
The current political crisis in Russia is not dissimilar to the Islamic Republic's own situation. Many in Iran are worried about Putin's diminishing authority and visible cracks in Russia's political structure. Putin's declining power and the political crisis in Russia directly impact Ali Khamenei's rule.
We are witnessing the polarization of the ruling systems in Iran and Russia.
Russian oligarchs have not lent unequivocal support to Vladimir Putin during the current crisis. While some have remained silent, others have supported Prigozhin and his mercenary Wagner group.
Meanwhile, 30 people who control 40 percent of Iran's industries and wealth have reportedly sent a letter to Khamenei, urging him to relinquish power. Although the names of these individuals have not been released, none have ever been arrested for their alleged role in the economy and circumventing sanctions.
These days, many political figures, and members of the economic mafia in the country and Russian oligarchs criticize their respective leaders and governments in Tehran and Moscow openly.
Many prominent Iranian politicians with close links to the state are skeptical and critical of the relationship with Russia, including Ali Motahari, the former deputy Majlis (Iranian Parliament) speaker.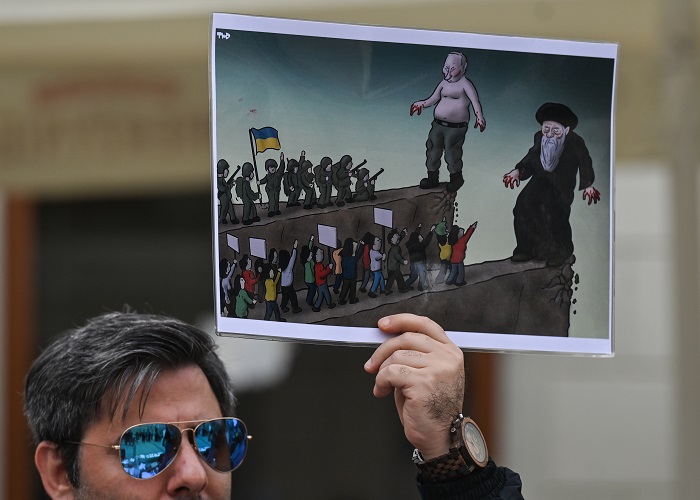 Shortly after the Wagner group's rebellion, Motahari said: "It was time to separate Iran's interests from that of Russia," urging those who supported closer ties with Moscow to "abandon the war in Ukraine before it is too late."
Russia Has Received Hundreds of Iranian Drones to Attack Ukraine – White House
Mr. Motahari is the son of the late Ayatollah Morteza Motahari, one of the most influential religious figures in Iran and a close associate of Ruhollah Khomeini, the founder of the Islamic Republic.
Ayatollah Motahari was assassinated on May 1, 1979 in Tehran.
Ali Motahari argued Iran must return to the "neither East nor West, Islamic Republic" policy set in the early days of the Islamic Revolution.
Another political figure, Mohammad Ali Abtahi, who served as the former Vice President for Legal and Parliamentary Affairs (2001-2004) in the government of President Mohammad Khatami (in office from 1997 to 2005), believes Putin "lost his invincibility" after the Wagner rebellion.
Mr. Abtahi warned Iranian leaders that "lawless elements will one day turn their weapons against the insider factions."
Meanwhile, President Ebrahim Raisi spoke with Vladimir Putin shortly after Wagner forces halted their march towards Moscow, assuring the Russian president that he could count on Iran's support.
In a phone conversation with his Russian counterpart, Sergei Viktorovic Lavrov, Iran's Foreign Minister Hossein Amir-Abdollahian reiterated Tehran's support for Moscow.
However, the most interesting development was an unscheduled visit by Brigadier-General Ahmad-Reza Radan, the Commander of the Law Enforcement Command of the Islamic Republic of Iran (FARAJA), to Moscow and his meeting with Viktor Zolotov, the Director of the Russian National Guard.
The Russian National Guard is the principal force that brutalizes unarmed opposition to Vladimir Putin. Ahmad-Reza Radan and forces under his command have played the same role by cracking down on civilian protesters in recent months.
Both regimes fear civilian protesters more than the armed groups who threaten them.
Although the Islamic Republic has long worked with the Wagner Group in Ukraine, Syria, and maybe even Libya, it has distanced itself from the group.
Iran and Russia have used the Islamic Revolutionary Guards Corps Qods Force (IRGC-QF) and the Wagner group similarly for extraterritorial and assault operations, which cannot be conducted by regular armed forces.
While Wagner mercenaries and IRGC-QF units have a long history of working together in northern Russia, their cooperation in Ukraine has concerned the West.
On Nov. 17, 2022, the U.S. Treasury Department imposed sanctions on entities that supported Russia in its war in Ukraine, including the Wagner group and manufacturers of the Iranian-made loitering ammunition "Shahed-136", also called suicide or kamikaze drone.
The sanctions included two actual persons, Abbas Djuma Mokhammadovich and Tigran Khristoforovich Srabionov, who allegedly bought Shahed-136 from the IRGC-QF on behalf of the Wagner group.
Abbas Djuma had previously worked as a journalist for the Russian newspaper Pravda and reportedly lived in Iran for a period.
Both men are reportedly members of Wagner's mercenary group.
There is no shortage of speculation about the cooperation between QF and Wagner these days, including a report on Iranian and Afghan mercenaries receiving military training at Wagner camps in Russia before being deployed to Ukraine.
EU Can Proscribe Iran's Revolutionary Guards Without Delay, Lawyers Say
---