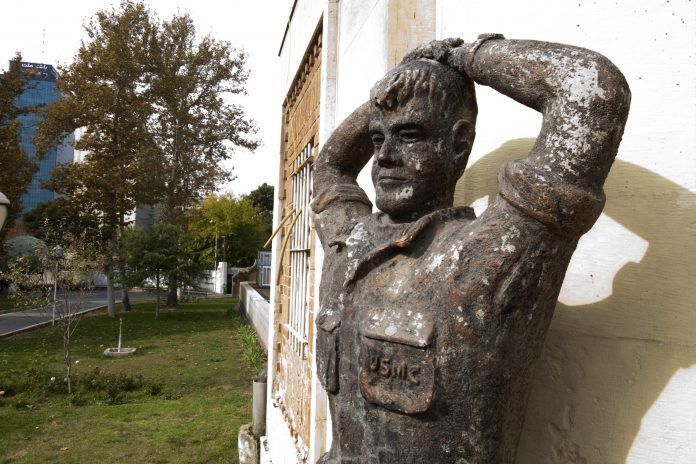 ---
---
Richard Ratcliffe, the husband of detained dual national Nazanin Zaghari-Ratcliffe, said parties to the Joint Comprehensive Plan of Action (JCPOA) should agree to place hostage diplomacy at the heart of any future negotiations. His remarks came after a United Nations resolution criticized Iran's human rights record.
The UN resolution, entitled "Situation of human rights in the Islamic Republic of Iran" and drafted by Canada, was passed by 79 votes to 32, with 69 abstentions, on November 18 — during the UN Third Committee's 75th session.
While the resolution acknowledges Iran's efforts to host refugees from Afghanistan and tackle issues such as domestic violence and the Covid-19 pandemic, the document also raises serious concerns about the increased use of the death penalty, particularly among minors; the government's treatment of protestors; and ongoing arbitrary detentions of its citizens and dual nationals.
Ratcliffe said the practice of arbitrarily detaining dual nationals to engage in hostage diplomacy had to be addressed by parties wanting to revive the JCPOA.
"I think there should be conditionality. It is completely dysfunctional to have a nuclear agreement if hostage taking isn't a part of it, the issue has to be absolutely critical to the deal," he said.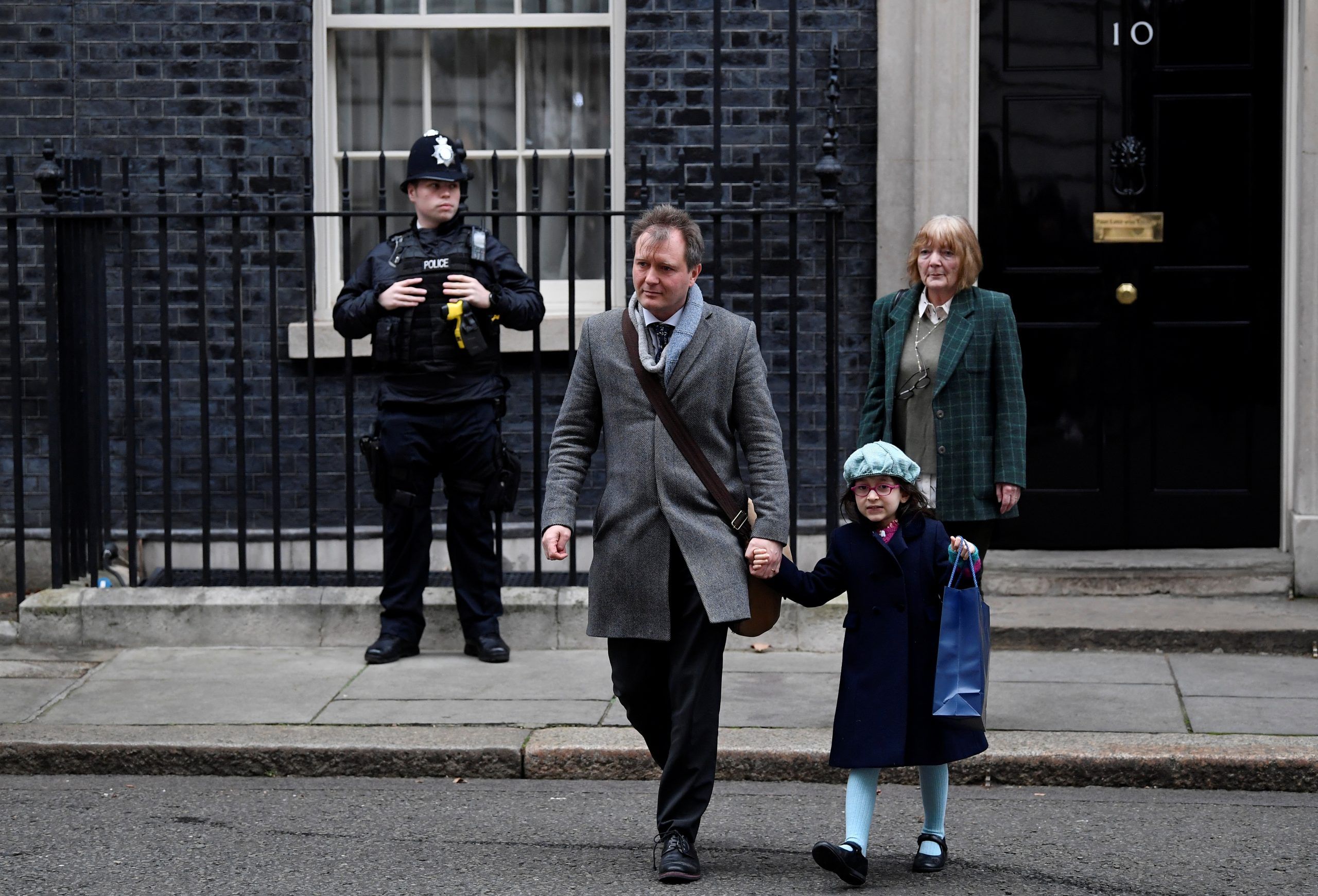 On Tuesday, Amnesty International said Swedish-Iranian academic Dr. Ahmadreza Djalali had been transferred to Evin prison and that his death sentence would be carried out imminently. Djalali was charged with "corruption on earth" in 2017, and said he had been tortured into making a false confession.
Sweden Foreign Minister Calls Iran's Zarif over Scientist Sentenced to Death
Meanwhile detained Australian-British academic Dr. Kylie Moore-Gilbert was released from prison in Iran on Thursday in an alleged prisoner swap involving three jailed Iranians. Ms. Moore-Gilbert had been charged with espionage, which she denied, and had been given a 10-year sentence.
Speaking to Kayhan Life, Ratcliffe said the rise in arrests of protestors inside and outside Iran was concerning.
"We're now seeing relatives of those who have been protesting and those who have died during the protests, getting arrested themselves and people overseas being abducted and taken back to Iran to be tried. This is the state asserting its ability to reach out to the diaspora wherever they are, which it wasn't doing two years ago in quite the same way," he added.
Scott Benton, the Conservative MP for Blackpool South, also urged the U.K. government to add a clause in the nuclear deal to address Iran's human rights violations. The request was made on November 3 in the House of Commons during an "Urgent Question" asking for an update on Nazanin Zaghari-Ratcliffe's case.
At the UN session which unveiled the document, Iran's government called the UN resolution on its human rights record "a politically motivated draft resolution" designed to coerce Tehran. In a separate statement made on Nov. 19, Iran's Foreign Ministry spokesperson Saeed Khatibzadeh said the resolution was a "tool to advance the objectives and political ambitions" of several countries, including Canada.
François-Philippe Champagne, Canada's Foreign Minister, welcomed the passing of the resolution, which called on Iran to eliminate all forms of discrimination and launch a robust accountability mechanism to investigate human rights violations in the country.
Patricia Skinner, a global affairs spokesperson for Minister Champagne's office, said Canada had led an "open and transparent process, inviting comments from all UN Member States, and worked to ensure a balanced and fact-based Resolution that reflected the concerns of a broad coalition of Member States." Ms. Skinner said the resolution sent a strong message to Iran's leadership that it needed to respect human rights.
"This resolution serves as an important tool for the international community's engagement with Iran on the issue of human rights. It also voices the support of Canada and the international community for the people of Iran in their struggle to enjoy the rights and freedoms to which they are entitled," she said.
Family members of detained dual nationals in Iran and a former prisoner held in Iran's Evin prison have been critical of the UN resolution, which they said was unlikely to bring about meaningful change in Iran.
Ana Diamond, who was charged with espionage and blasphemy and sentenced to death in 2016 by Iran's judiciary, endured almost 200 days of solitary confinement in Evin prison, a forced virginity test and a mock execution before the charges against her were dropped. Welcoming the UN resolution and calling it a necessary step, Ms. Diamond also said more needed to be done.
"The European leadership's principles of tolerance and democracy have become sources that Iran's government has exploited for its own political and financial benefit. I hope that this time the EU will do more than simply tweet how much they condemn this or denounce that — we need solutions," she said.
"This is not a measure that one government can do alone; all responsible governments that want to commit to the promotion of human rights should work together to end state-sponsored violations of human rights and hostage-taking," Ms. Diamond said.
Sherry Izadi, the wife of detained British-Iranian Anoosheh Ashoori, told Kayhan Life the resolution was nothing more than "a balm for the collective world conscience" when addressing Iran's human rights violations.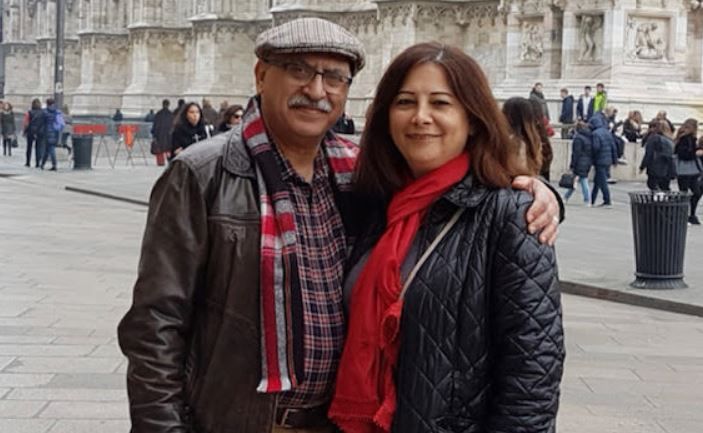 "In practice, neither UN resolutions nor reports by Special Rapporteurs have deterred any tyrannical regimes, including the Islamic Republic of Iran, from committing human rights violations. The use of nuanced language in the UN resolution including verbs such as "urge," "call upon," "express concern," "encourage," and other similar softly worded expressions, have long ceased to instil alarm in the heart of the Iranian leadership," she said.
"My husband Anoosheh and other inmates were extremely shocked at the recent turn of events. When Dr. Jalali was taken away yesterday, they all believed it was a routine matter and nobody was aware that he was being taken to have his execution order communicated to him. My husband told me on Wednesday that the general mood was very somber and there was a pervasive sense of despair among the prisoners," she added.
Responding to the announcement that Dr. Jalali's execution had been pushed forward, Javaid Rehman, Special Rapporteur on the situation of human rights in the Islamic Republic of Iran, and Agnes Callamard, Special Rapporteur on extrajudicial, summary or arbitrary executions, said they were alarmed by reports that Mr. Djalali had been transferred to solitary confinement in preparation for his execution, and called on the international community to condemn the decision in the strongest terms.
---