---
By Ahmad Rafat
---
After years of talks, Iran and China are reportedly getting ready to sign a wide-reaching 25-year contract. There has been no official announcement regarding the agreement. It is also unclear whether the deal has yet been signed.
According to an 18-page leaked Iranian Foreign Ministry document, several discussions have already started on the agreement's specifics inside and outside Iran.
The second article in the leaked document summarizes the aims of the agreement:
Developing bilateral economic and trade ties,
Promoting cooperation between the governments and private sectors,
Increasing productivity in economic, technology, and tourism sectors,
Strategic participation in various economic areas,
Supporting each other's policies and positions in international circles,
Cooperating in various fields including the war on terrorism,
Developing military cooperation to boost strategic and defensive capabilities,
Cooperation in other areas (no details provided).
There are no specific figures given in the leaked document regarding Chinese investment in Iran, economic ties, and cooperation in the energy sector.
In an article published by the oil and energy news website Oilprice.com earlier this month, Simon Watkins, a financial journalist, said: "One of the secret elements of the deal is that China will invest $280 billion in developing Iran's oil, gas, and petrochemical sectors. This amount will be front-loaded into the first five-year period of the new 25-year deal, and the understanding is that further amounts will be available in each subsequent five-year period, provided that both parties agree. There will be another $120 billion of investment, which can be front-loaded into the first five-year period for upgrading Iran's transport and manufacturing infrastructure."
"China will also be able to buy all oil, gas, and petrochemical products at a minimum guaranteed discount of 12 percent to the six-month rolling low average price of comparable benchmark products, plus another 6 to 8 percent of that metric for risk-adjusted compensation," Mr. Watkins noted. "China will be granted the right to delay payment for up to two years and, significantly, it will pay in soft currencies that it has accrued from doing business in Africa and the Former Soviet Union states. 'Given the exchange rates involved in converting these soft currencies into hard currencies that Iran can get from its friendly Western banks, China is looking at another 8 to 12 percent discount, which means a total discount of around 32 percent for China on all oil and gas, and petrochemicals purchases,' one of the Iran sources underlined."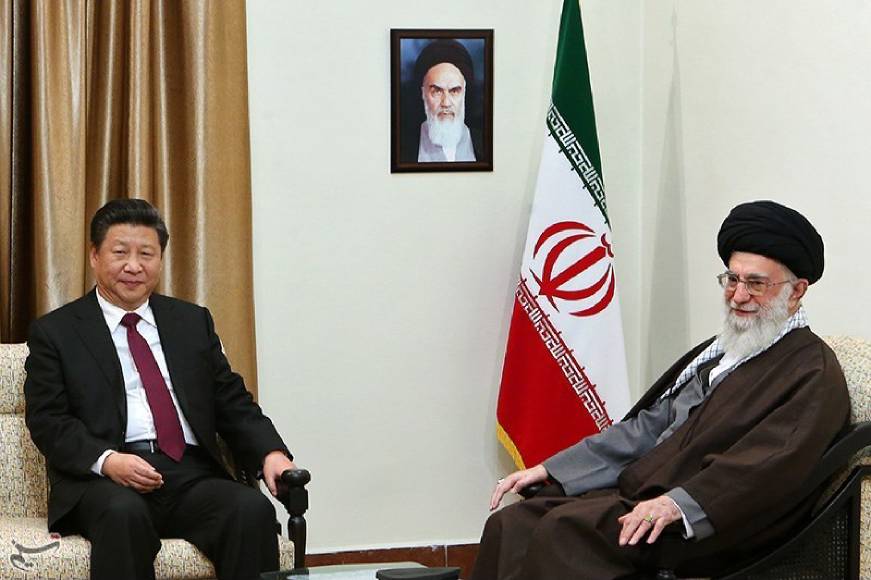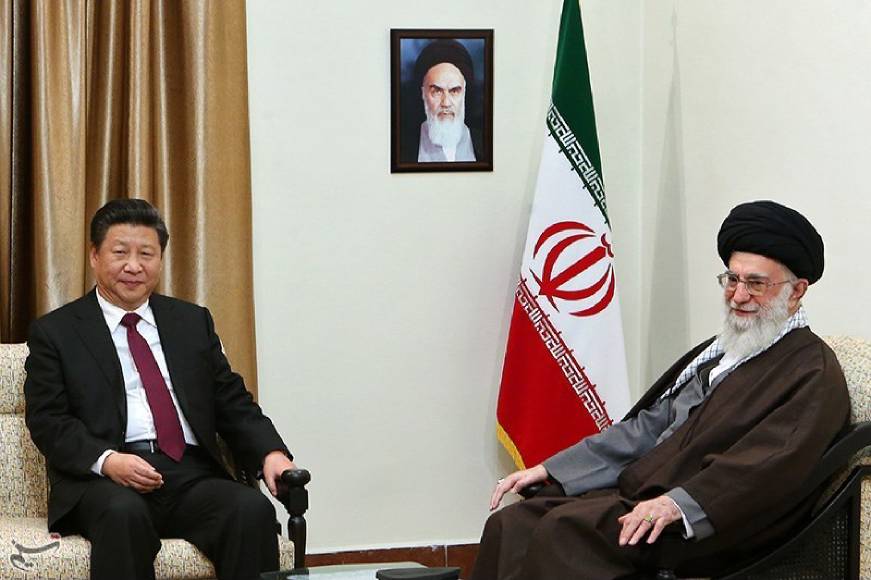 Many Iranians argue that a long-term contract with China will have dire consequences for Iran. They cite other countries that have been exploited by China. Critics of the deal compare it to the treaty of Golestan (February 1826) and the Treaty of Turkmenchay (February 1828), which the Russian Empire forced on Iran during the Qajar Dynasty, causing the country to lose vast territories. The treaties, especially Turkmenchay, symbolize betrayal in Iranian political literature.
"We want the Chinese to leave and the old colonial rulers to return," the former president of the Republic of Zambia, the late Michael Sata (1937-2014), said about the consequences of his country's economic ties with China. "They exploited our natural resources too, but at least they took excellent care of us. They built schools, taught us their language, and brought us the British civilization. At least Western capitalism has a human face; the Chinese are only out to exploit us."
The East African country of Djibouti is an example of China's economic bullying. Djibouti has accumulated a massive debt to China, forcing it to accept Beijing's unfair repayment terms and losing its economic independence. The country owes 77 percent of its gross national product (GNP) to China. As part of a repayment plan, Djibouti allowed Beijing to establish its first military and naval bases outside China in that country. The naval base would strengthen China's presence in the Red Sea.
Kenya, another East African country, owes $9.8 billion to China. China's debt-trap diplomacy may force Kenya to relinquish control of its Kilindini Harbor (Mombasa Port) to Beijing.



To repay its debt, the South Asian country of Sri Lanka signed a 99-year lease, giving China control of its Hambantota Port. Brahma Chellaney, a political analyst and researcher, believes the move is part of China's String of Pearls strategy. It is a geopolitical theory that refers to creating a network of Chinese military and commercial facilities and ties along its sea lines of communication, which extend from mainland China to the Port of Sudan in the Horn of Africa.
The contract with China will provide the Islamic Republic with a powerful ally in international circles.
Speaking about Washington's push for the renewal of UN sanctions on the Iranian nuclear activities, which ends in October, the Iranian Deputy Foreign Minister for Economic Affairs, Gholamreza Ansari, said: "China can play a key role in the discussions about renewing sanctions on Iran's nuclear activities. China's veto power in the UN Security Council is vital for Iran."
While Beijing has taken no meaningful steps to help Iran, Tehran quickly excluded India in favor of China from the Chabahar Port project, in the southeastern part of the country on the Gulf of Oman. The project was exempt from the U.S. sanctions. Chabahar Port will have to compete with Gwadar Port in Pakistan, which is being developed by China.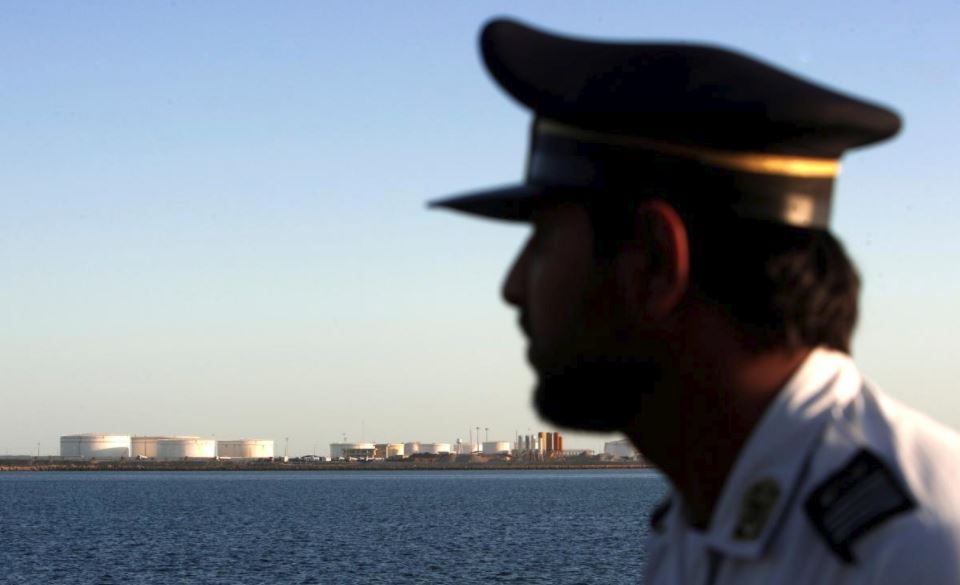 Some people in Iran support closer economic ties with China.
"We must vehemently defend our efforts to develop the country's ties with Beijing," Eshagh Jahangiri, Iran's first vice president, recently said.
The chairman of Iran-China Chamber of Commerce, Majid Reza Hariri, said he believed that "the two countries should have signed the agreement a long time ago."
But the deal also has plenty of adversaries.
"We Should Not Trust China," was the headline of the Tehran-based Jomhouri Eslami daily. "While everyone is excited about signing a 25-year contract with China, Beijing has blatantly replaced Iranian oil with Saudi oil. We have not recovered from China's foreign currency deal signed during [President Mahmoud] Ahmadinejad's term. It was like the Treaty of Turkmenchay. Our wounds have not healed yet. We should not sign a 25-year contract with China."
Others blame the U.S. for closer ties between Iran and China. They argue that the U.S. unilateral withdrawal from the 2015 Joint Comprehensive Plan of Action (JCPOA), better known as the Iran nuclear deal, and the re-imposition of sanctions pushed Iran into the arms of China. Chinese President Xi Jinping did not have to persuade Tehran to develop economic ties with Beijing during his visit to Iran.
The contract with China was first discussed in January 2016, soon after the signing of the JCPOA. President Barack Obama had eased sanctions on Iran. Iranian Foreign Minister Mohammad Javad Zarif had given Chinese officials a draft version of the contract during his visit to Beijing in the summer of 2018, shortly after the U.S. pulled out of the JCPOA. It is safe to assume that the contract had been drafted a few years before the U.S. withdrawal from the JCPOA and the re-imposition of sanctions.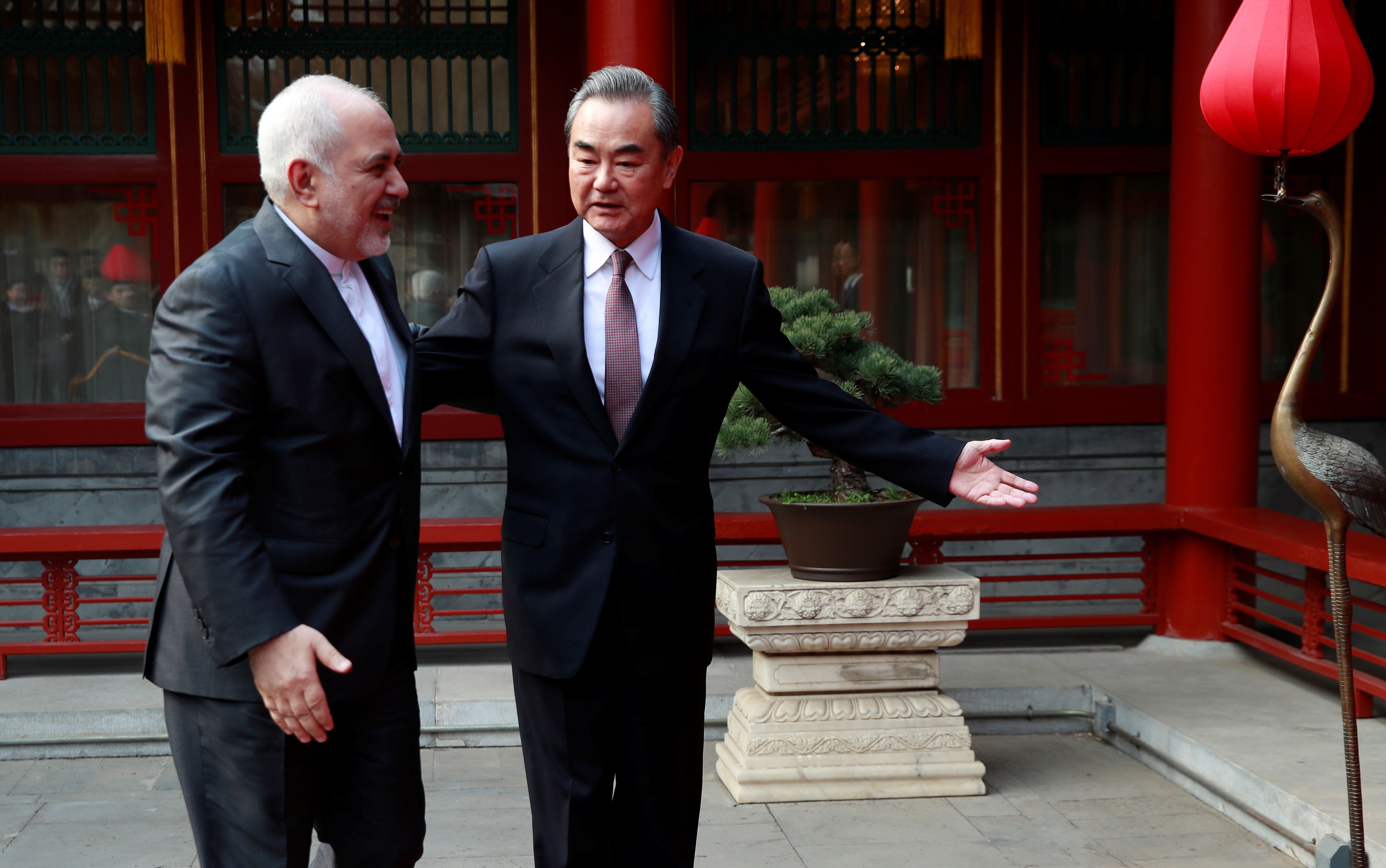 ---