---
---
Iran will continue to export gasoline to Venezuela, Saeed Mohammad, the managing-director of Khatam-al Anbiya Construction Headquarters — an Iranian engineering firm controlled by the Islamic Revolutionary Guards Corps (IRGC) — has said.
Mr. Mohammad made the comments in an interview with the Mehr News Agency.
"Iran produces 105 million liters of gasoline a day, which exceeds domestic consumption. We will continue to export the surplus fuel to Venezuela," Mohammadi said. "We can provide the same product to other countries. Iran will export the largest portion of its surplus gasoline to Iraq, Afghanistan and other neighboring countries."
A flotilla of five Iranian tankers transporting gasoline reached Venezuela in late May. To the surprise of many, the U.S. Navy did not stop the tankers in the Caribbean waters, allowing them to reach their destination. According to some energy experts, the five tankers carried $45.5 million worth of gasoline.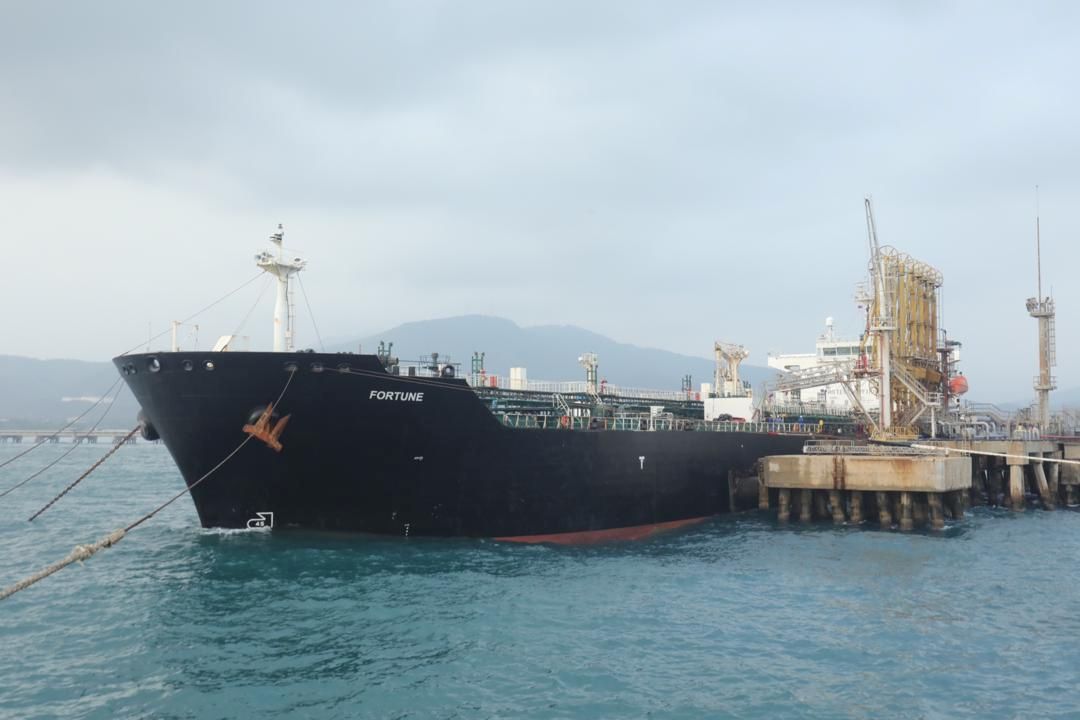 "Some 40 percent of that 105 million liters of gasoline is produced at a refinery built by Khatam-al Anbiya," Mohammadi noted. "The [oil and gas] downstream sector has been neglected for many years. We need to make more investments in this area. Building more petroleum refineries will halt the sale of crude oil."
"The Supreme Leader [Ayatollah Ali Khamenei] has been urging more development in this field," Mohammadi explained. "There was vehement opposition to building refineries in the past. As a result, we are having problems selling our oil because of sanctions."
"Sanctions do not include petroleum byproducts, so we do not have any problem selling gasoline or diesel fuel," Mohammadi said. "Khatam-al Anbiya has informed the Oil Ministry of its interest to invest in building refineries, given there is no development project in this sector."
"Khatam-al Anbiya will bear the construction cost and oversee production. It will also hold shares in the companies. Our top priority is to realize these projects, which will boost the country's economy," Mohammadi added.
Mr. Mohammadi, however, did not say how much gasoline was shipped to Venezuela. Meanwhile, the IRGC continues to export fuel to other countries despite U.S. sanctions. Also, Tehran has reiterated its commitment to export gasoline to Venezuela and other countries.

In comments reported by the Iranian Students News Agency (ISNA) in June, the Spokesman for the Iranian Foreign Ministry Abbas Mousavi said: "We will ship more [gasoline] to Venezuela and other countries should they ask us, under previously agreed arrangements."
Venezuela reportedly paid for the gasoline with gold. Iran has also been helping Venezuela to restart one of its oil refineries for the past two months.
"Iran is the latest destination for Venezuelan gold after the U.S. cracked down on similar deals that the Nicolas Maduro regime was conducting with Russia, Turkey, and the United Arab Emirates," Bloomberg reported back in April. "The sanctioned Tehran-based carrier Mahan Air has flown more than half a dozen jets to the South American nation in the past week alone. Most delivered gasoline additives, parts and technicians to help repair a key refinery along Venezuela's northwestern coast,"
"Meanwhile, Mahan has sent other planes to the international airport outside of Caracas, where they are loaded with the gold bars to take back to Tehran, said the people, who asked not to be named because they aren't allowed to speak publicly about the transactions," Bloomberg added.
Senior officials in Tehran and Caracas have hailed the shipment of the gasoline and trade agreements between the two capitals as a "great victory."
"Iranian tankers reached America's backyard," the Tehran-based Sacred Defense (DEFA) news website said.

However, Washington said the gasoline would meet Venezuela's need for only two or three weeks. The U.S. reportedly decided not to use its navy to stop the tankers. According to a U.S. official, President Donald Trump did not want a confrontation with Iran over its gasoline shipments to Venezuela.
"The U.S. wants to prevent the trade deal between Tehran and Caracas to become permanent," an unnamed diplomat told the Wall Street Journal last month. "Iran will try to find various ways to ship oil to Venezuela, especially since Russia and China, which are supporters of President Nicolas Maduro, have entered new talks with his government."
This article was translated and adapted from Persian by Fardine Hamidi.