---
---
On Monday July 13, Manouchehr Bakhtiari father of 27-year-old Pouya Bakhtiari — who was shot in the head by Iran's anti-riot forces during November protests in Iran — was arrested at Kish Airport while returning to Tehran. Manouchehr Bakhtiari had travelled to Kish with his wife two days earlier.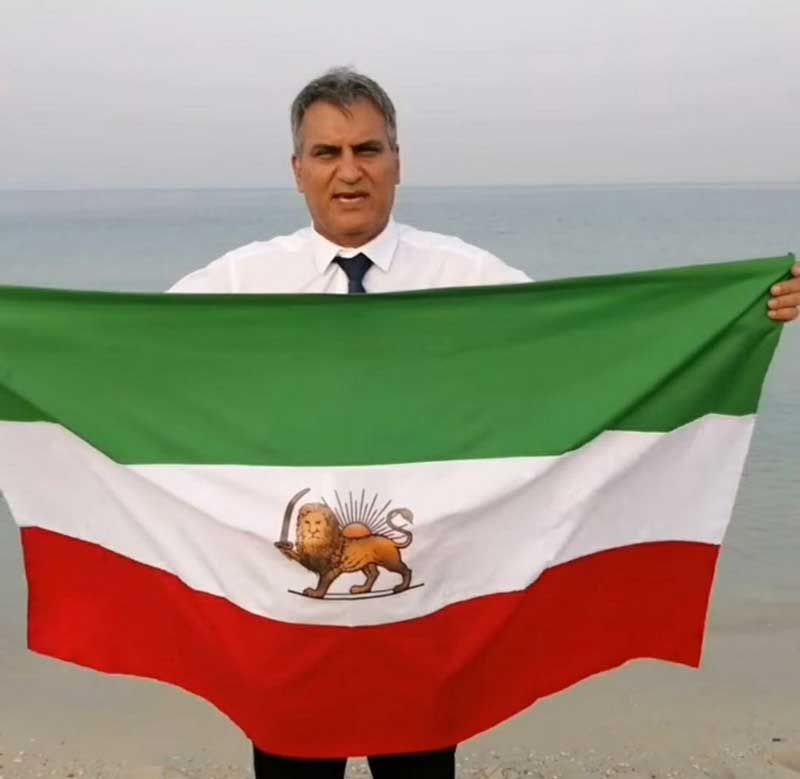 The last time that Bakhtiari's family heard from him and his wife was on the evening of his arrest, while waiting in Kish Airport's departure lounge. The family, not having heard from Bakhtiari and his wife for 12 hours after that last telephone conversation, decided to alert the media.
"The last contact we had with Manouchehr was on Monday around 19:00, while he and his wife were at the Kish Airport departure lounge, returning to Tehran. However, since then, Manouchehr's phone appears to have been switched off, and we have had no news of him," Bakhtiari's brother told Kayhan Life.
Bakhtiari's wife Saeedeh (Sara) Abbasi was released later that day and returned to her hotel. She was flown back to Tehran by the security forces the next day.
She has since released a video on social media explaining her arrest by intelligence agents of the IRGC (Islamic Revolutionary Guard Corps).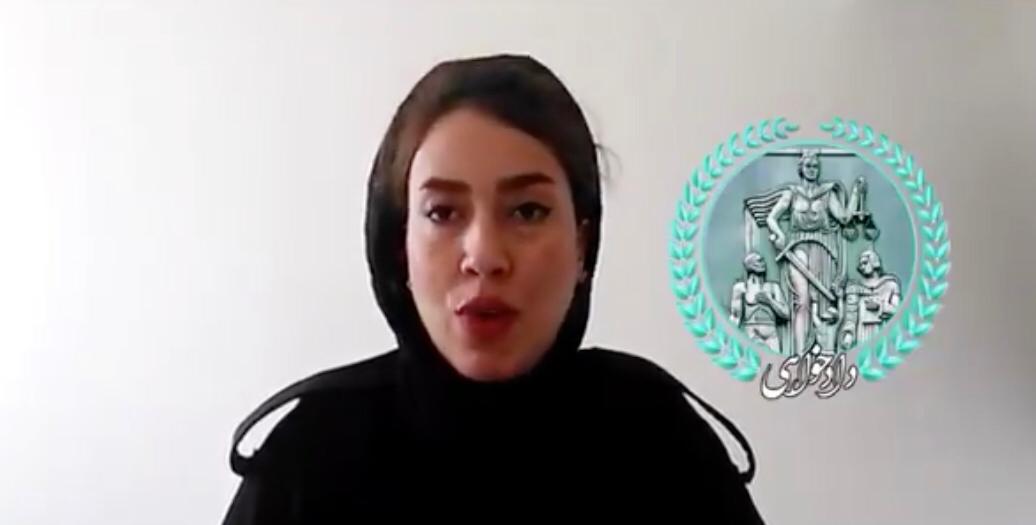 "We were intercepted by security agents at the check-in point and were taken into separate rooms. That was the last time I saw my husband," she says on the video. "I made it clear to the female agents that I was pregnant. Nevertheless, they kept frisking me over and over. I was even taken to a remote room and forced to take off all my clothes."
Saeedeh said she was later taken to the airport's open-air section, and after falling ill, to a hospital. "I was told by one of the security officers that the reason for our arrest was because my husband had stolen a mobile phone," she explains on her video. "When the officer found himself on the receiving end of my outrage, he changed his story, and said my husband was arrested because he was recording his protest on the island while holding an Iranian flag with the signature emblem of the Lion and Sun," (a prerevolutionary Iranian emblem).
Saeedeh has been informed by the Kish District Attorney that her husband has been taken to Bandar Abbas. Manouchehr Bakhtiari may be detained by the Intelligence Organisation of the IRGC.
"He went to Kish to protest against the ceding of Kish island to the Chinese and to petition for the integrity of the Persian Gulf," Bakhtiari's brother told Kayhan Life. "As far as I know, no threats or subpoenas have been issued to my brother within the last few days, so the reason behind his arrest is unknown."
In his protest video, Bakhtiari declares:
"I send you this while standing on the beaches of the forever Persian Gulf. This land, this nation, its waters and this ocean are priceless. We need to stand together so the enemy cannot violate our sovereignty or tamper with our land. Out of desperation, the Islamic Republic Regime intends to sell off our nation. They are selling off our Persian Gulf, our sparkling Kish Island. However, they have another thing coming. Our nation is made up of mosaics of Iranian peoples who have lived together for thousands of years: Kurds, Lurs, Balochis, Arabs, Azeris, Parsis, people from Bushehr, Khuzestan and Khorasan. We all stand together and are united against the Islamic Republic. We will all stand against the shameful and ominous 25-year treaty that they intend to sign with communist China."

Pouya Bakhtiari was shot in the head during protests on Nov. 16. That day, he had recorded several scenes of the protests, and coined the phrase: "I, too, am someone's child"' as he urged parents to allow their children to take to the streets. His phrase is now a symbolic chant used in street protests against the Islamic Republic.
Last winter, a few days before commemorating the 40th day of mourning of his son's death, Manouchehr Bakhtiari was arrested along with his ex-wife (Pouya's mother) and other close members of his family.
News of the detention of Bakhtiari and some of his relatives was first released by the Mehr News Agency, which is affiliated with the Organization of Islamic Ideology Dissemination. The MNA has claimed that the Bakhtiaris are "falsifying the reason for the death of their son" and "are encouraging armed struggle against the people!"
Since the nationwide November protests in Iran, Manouchehr Bakhtiari and Nahid Shirbisheh, his ex-wife, have launched a justice-seeking lawsuit against the perpetrators of the crimes committed against several hundred protestors whose lives were taken during the outcry, including their son, Pouya Bakhtiari. They have been summoned and harassed repeatedly by the Islamic authorities.
This article was translated from Persian by Dariosh Afshar.
---