---
By Ahmad Rafat
---
In recent months, several mid-ranking fighters of the Iran-backed Hezbollah organization in Lebanon have left, citing the Islamic Republic's control over the movement, its involvement in the Syrian conflict and its support for President Bashar al-Assad.
Hassan Salahuddin was a midranking fighter in Hezbollah's paramilitary forces who left the organization after returning from Syria. After weeks of negotiations, facilitated by a Lebanese journalist, Salahuddin, who is currently in partial hiding in Beirut, has given Kayhan Life an exclusive interview, published below.
In many cities in south Lebanon, massive protests have taken place this year against Hezbollah and its leaders, including the secretary-general of the organization Hassan Nasrallah. The group previously enjoyed strong support in that region. Protesters have also demanded that Iran stop meddling in their country's affairs.
In recent years, several groups under Hezbollah's umbrella have broken away, forming separate political parties and paramilitary forces. Sheikh Subhi al-Tufayli, a Shia Islamist and the former First Secretary-General of Hezbollah, is now a staunch critic of the Islamic Republic. Mr. al-Tufayli is now a supporter of the Amal Movement (Hope Movement). The Free Shia Movement, led by Sheikh Mohammad Al Haji Hassan, is another Lebanese Shia political movement that opposes Hezbollah. It is affiliated with the March 14 Alliance, named after the Cedar Revolution's date.
The Cedar Revolution (or Independent Intifada) was the name given to a nationwide protests in Beirut and elsewhere sparked by the assassination of the former Lebanese Prime Minister Rafik Hariri in February 2005. The March 14 Alliance comprises Shia, Sunni, and Christian groups that oppose Hezbollah.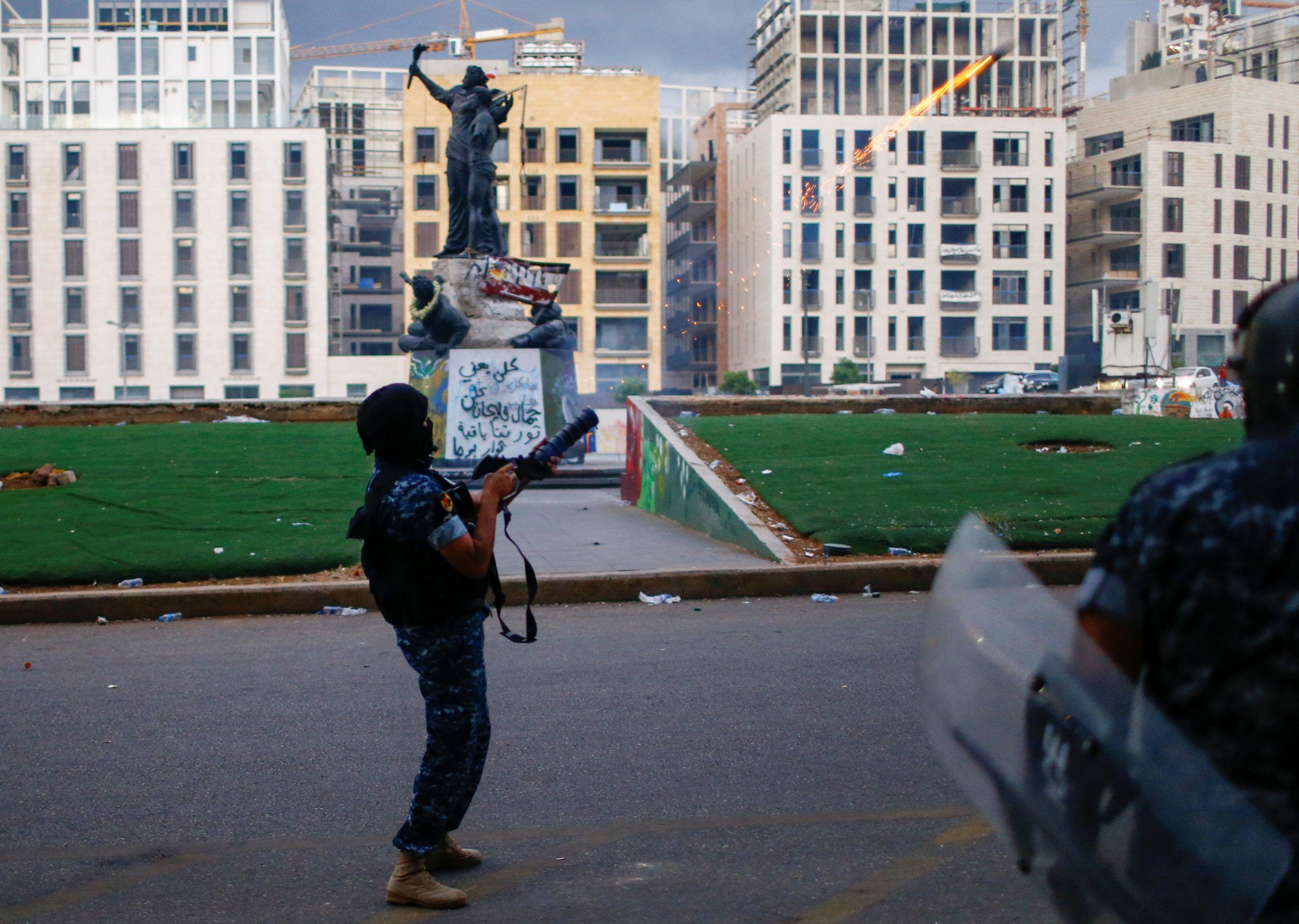 The following is Kayhan Life's interview with Salahuddin.
When and why did you join Hezbollah?
I became interested in Hezbollah in 1985 during the Lebanese Civil War [1975-1990]. I was very young. The war had forced my family to leave our home. We lost everything. Hezbollah was fighting the [Lebanese] Communist Party [LCP], whose supporters were mostly Shia [Muslims] and members of the Amal Movement. They needed new members and were recruiting young people.
We were trained by Iranian military units and others who had received training in Iran. While some training was military, some was aimed at brainwashing us. In those days, Hezbollah's primary goal was to establish another Islamic Republic in Lebanon. We considered Ayatollah [Ruhollah] Khomeini [the founder of the Islamic Republic] as our leader. We were ready to die for him.
What other training did you receive besides being ideologically indoctrinated?
Our training had several components. The basic level comprised martial arts and combat and firearms training that included learning to use a Kalashnikov rifle, a Colt handgun, and hand grenades. Those who distinguished themselves at this level were invited to join an intermediate training program in two parts: military strategy and learning to make explosives. Car bombs were the method of choice in Lebanon in those days. There was also a third training program that only a select few were invited to join. I was selected for that training program.
What was that third level?
Theoretical and practical espionage and counterespionage. Hezbollah sent me to Turkey at the behest of the Islamic Republic to spy on Iranian opposition groups. I cannot tell you any more about my mission. Any additional information can endanger the life of my family and mine.
What did you do in Syria? Were your commanders Iranian, Lebanese, or Syrian?
I did not take part in any military operation in Syria. My principal duty was to recruit young Sunni supporters of Bashar al-Assad and prepare them to join militia groups. After undergoing a short training period, they were armed with weapons we got from the Iranian military, and were dispatched to rural regions and villages to crush any opposition to Bashar al-Assad. Their job was to intimidate the locals and dissuade them from acting against the government.
My job was to teach espionage to these young recruits. Many people are under the wrong impression that the Islamic Republic recruits only Shia Muslims. The primary aim of the Islamic Revolutionary Guards Corps (IRGC) in Syria is to recruit young Sunni clerics and civilians to support Bashar al-Assad. The Syrian Civil War has pushed a large segment of the population into poverty. The Islamic Republic has enticed many people to join its forces by offering them money.
Why did you leave Hezbollah?
I had several reasons for leaving the organization. I did not see any reason for us to be in Syria and meddle in that country's internal affairs. What I saw during the year I was there horrified me. There is no justification for supporting Assad's regime, whose hands are drenched in the blood of tens of thousands of citizens of that country.
Why should we Lebanese who have so many problems in our own country take part in Iran's adventurous schemes in our neighboring country Syria, which has had a military presence in Lebanon and played a destructive role in our civil war?
My other reason for leaving Hezbollah was that the organization heavily depends on the Islamic Republic. Through its actions, Hezbollah has shown that it is not an independent Lebanese organization, but that it is the military arm of the Islamic Republic of Iran in Lebanon.
My third reason for leaving the group is the rampant corruption, which sparked nationwide protests last year. The corruption is more widespread in Hezbollah than in any other organization in the country.
You have been in partial hiding since leaving Hezbollah. Have you received threats?
At first, they [Hezbollah] tried to buy my silence by offering me a substantial amount of money, which I refused. After that, they threatened me. They threatened to kill me and kidnap members of my family and torture them. My espionage and counterespionage training has helped me to be in semi-hiding and survive. So, I guess I am indebted to the Iranian intelligence officers sent to Lebanon to train us!
This article was translated and adapted from Persian by Fardine Hamidi.
---