---
By Nazanine Nouri
---
"1001 Days: Memoirs of an Empress" is the title of a memoir that Empress Farah Pahlavi wrote in 1976, three years before the Islamic Revolution. It was published in French in 1978, and went out of print after the Revolution. The memoir is now being republished in English, with a specially written new foreword by the Empress.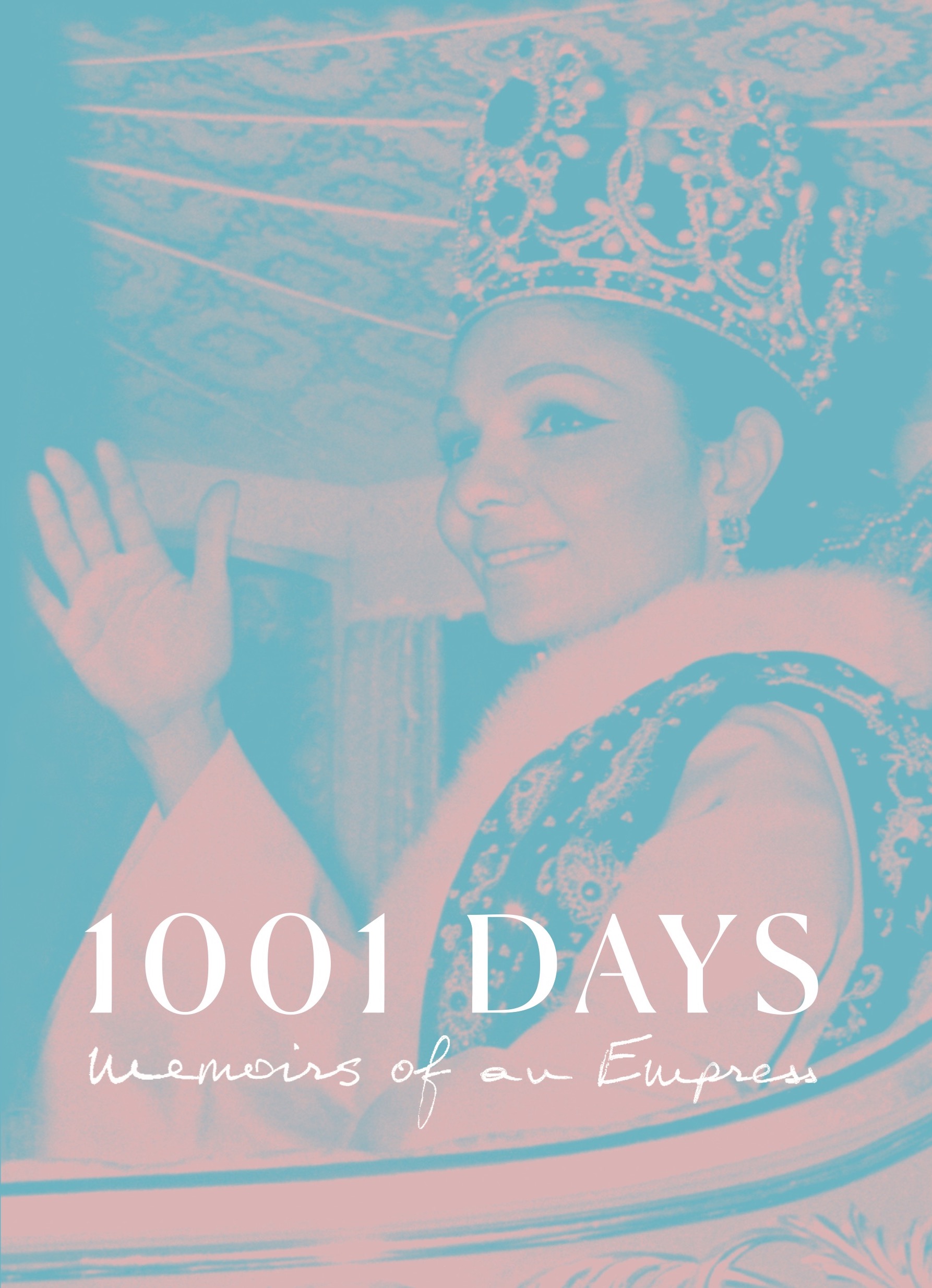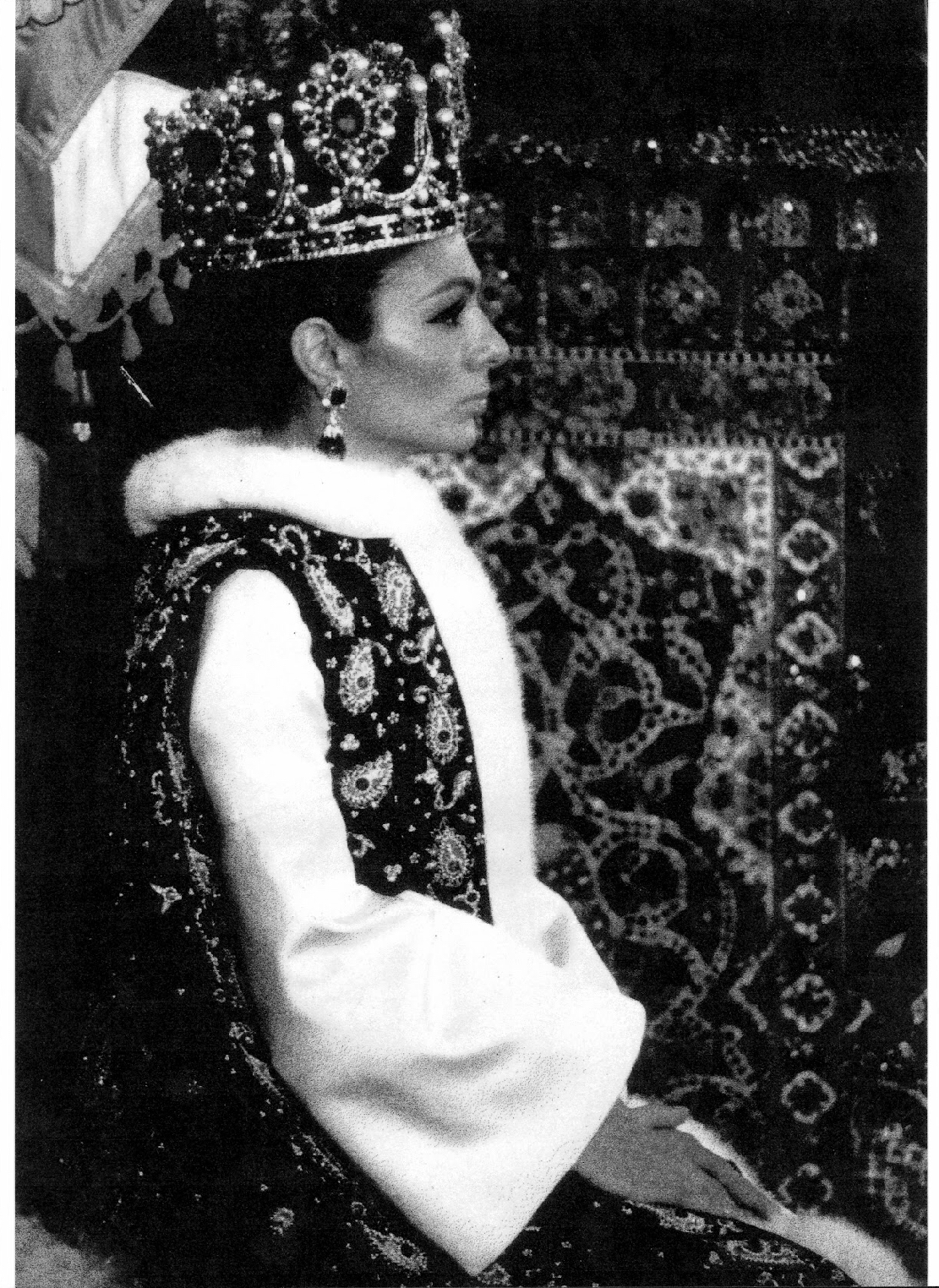 The book is full of remarkable milestones in the life of the former Queen, such as her historic coronation in 1967 – in which she became the first woman crowned anywhere in the Muslim world – and the celebrations of 2,500 years of Persian monarchy at Persepolis.
"At the time I wrote my memoir, I had no idea what was to come," the Empress writes in the book's new foreword. "I believed in family and duty, in goodness and integrity. I was committed to the rights of women and children, and I devoted myself to the betterment of my country … My love for Iran and my connection to her people has not faded with time, nor in my life of exile. It sustains me today as it did then."
"Time and world events have taken from me, my husband, two of my children, and my country," Farah Pahlavi adds, "yet I remain as resolute today as ever in my desire to serve, support and promote Persian culture."
The book was published by Vanishing Pictures Press in the U.S. One of its two publishers, Miranda Darling, explained that she and her co-publisher were "determined to reprint the empress' memoirs, written when she was 38, for [their] relevance today."
"Farah was ahead of her time in her ideas for the social advancement of women, as well as for the preservation and promotion of culture," Darling added. "Her example has inspired women in the Middle East and wider region to lead the way in improving the lives of women in their own countries."
The Empress spoke of her republished memoirs in a conversation organized by Harvard University in October (see video below). She said she made no noticeable adjustments to the new edition, because "this was a book that was written in those years, and I didn't want to change or add or diminish something."
In the book, the Empress remembers a standout moment in the Shah's reign: the Persepolis celebrations of 1971.
"We invited many heads of state, and I am sure that those who attended enjoyed a few days they will never forget," she recalls. "In the magnificent setting of Persepolis, sixty splendid tents were put up to receive our guests.  They were furnished with every comfort and set out along avenues bearing the names of the five continents."
Persepolis Celebrations Are Focus of New Book by UCLA's Robert Steele
"I remember a rather amusing anecdote from that evening: many guests came without their wives, so there were far fewer women than men. Therefore, Prince Bernhardt of the Netherlands, Prince Rainier of Monaco and Prince Philip of England were sitting next to one another.  Prince Bernhardt speculated: 'I wonder why we have no women between us?' to which Prince Philip replied: 'Because we are the only male queens.'"
In her recently written foreword, Farah Pahlavi concludes:
"I believe in my heart that the seeds you sow with love and hope never die, and that light will overcome darkness. I will have faith in this forever."
"When I was 38 years of age, I expressed that one's duty is to live like a real human being and not allow the vagaries of life to crush and humiliate the soul," she writes. "I believe that now more than ever. I have tried to live as proof of that."