---
By Nazanine Nouri
---
The Iranian-American director Ana Lily Amirpour — who won the Special Jury Prize at the Venice Film Festival in 2016 for her horror movie "The Bad Batch" — will be back in the festival competition in September with "Mona Lisa and the Blood Moon."
Written and directed by Amirpour, the movie stars Jeon Jong-seo (who appeared in the award-winning Korean thriller "Burning" in 2018), Kate Hudson, Ed Skrein, and Craig Robinson. It's the story of a girl (Jeon Jong-seo) with extraordinary powers who escapes from a mental asylum and tries to make it on her own in New Orleans.
"Ana Lily Amirpour is returning to Venice," said the festival's director Alberto Barbera last week as he announced the lineup for the 2021 festival, which this year runs from Sept. 1 to 11.
"Once again, the director plays with the codes of the genre — of multiple genres, as it happens. She offers a portrait that's surprising, colorful, and funky of a young woman with strange powers," he added.
Amirpour's 2016 Venice prizewinner "The Bad Batch" starred Suki Waterhouse, Jim Carrey, Keanu Reeves, Giovanni Ribisi and Jason Momoa.  It was the story of a young woman (Waterhouse) who was ejected from America as part of a "bad batch" and who had to fend for herself among other rejects in a lawless, violent society where cannibalism prevailed.
Eight months into her promotional tour of the film, Amirpour was accused of racism in Chicago by a woman named Bianca Xunise who demanded to know why all of the black characters in the movie were killed.  Amirpour offered a succinct response: "Just because I give you something to look at, doesn't mean I'm telling you what to see."
Xunise then turned to Twitter and engaged in a fiery exchange with Amirpour.
Speaking to Indiewire in June 2017, days before her film's release, Amirpour said:
"I'm a brown woman immigrant, my family escaped the Iranian Revolution, I grew up on two continents, English wasn't the first language in my home. I know what it is to be the 'other' very, very well. My film and my filmmaking is all about asking questions about how the system pits us against each other.  If anything, this movie is about how we are eating each other.  It's fine, I get it, some people don't see those things or ask those questions.  Cinema is a private, personal experience for individuals.  But this felt personal against me."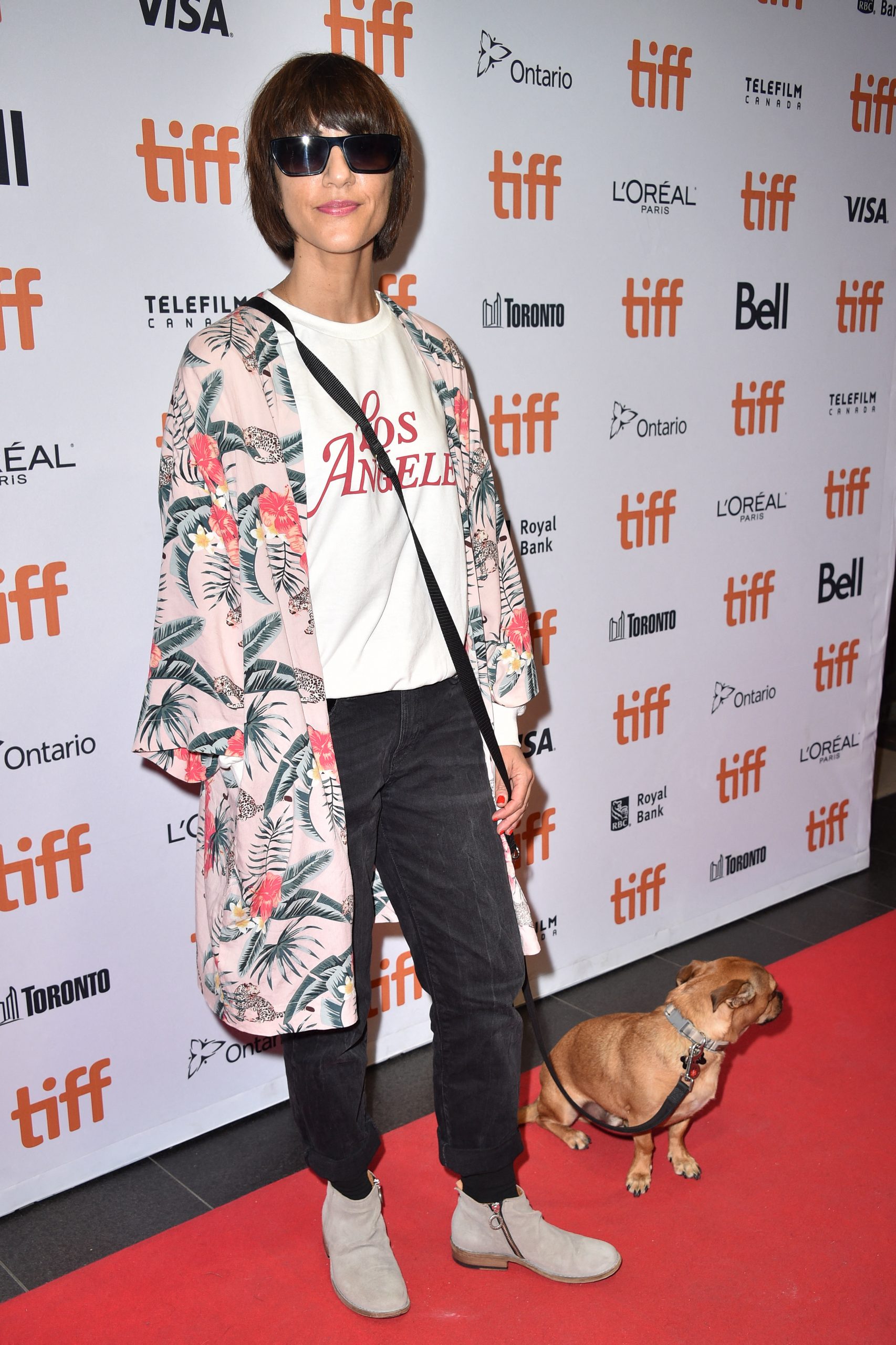 Born in Margate, England, Amirpour is best known for her feature film debut "A Girl Walks Home Alone at Night," a Persian-language horror romance which received strong reviews after it premiered at the Sundance Film Festival in 2014.  The New York Times' A.O. Scott praised the film's "Jim Jarmusch-like cool" and "disarmingly innocent outlaw romanticism."
Amirpour, who does not often give interviews, told Kayhan Life in 2017 about the challenges she faced as an Iranian director in Hollywood.
"Making a film is an extremely difficult thing to do," she said. "It involves years of energy, passion, work and millions of dollars and the faith of many, many people…You know, I like to think of Amelia Earhart.  She is someone who loved to fly planes.  She was a girl. But I am pretty sure she didn't spend a lot of each day tripping out on the fact that she was female. I think she just wanted to fly her plane. And so that's what she did. But if anything I can do can be useful, mazel!"
Amirpour was born to an Iranian family in Margate, Kent, England in 1980. The family moved to Miami when she was young, before settling in Bakersfield, California.
She got her undergraduate degree in art from San Francisco State University, and then graduated from the UCLA School of Theater, Film and Television.
Amirpour developed an interest in film after moving to the US in the 1980s.  In an interview in 2014 with the New Republic, she said: "I got hooked on them. It's how I assimilated and became American, through American pop culture and music – Madonna, Michael Jackson.  And movies.  I was always putting on shows and stuff. My dad got a camcorder when I was 12 and I started making films and imitating commercials.  Like, I would remake commercials.  I wasn't like, I'm going to be a filmmaker. My parents, they never encouraged that; I don't know how they even would have.  Iranians don't do that."
Amirpour visited Iran in 2003 and believes that experience changed her. "I had been anti-American a bit, against the system, like, 'I don't buy into this,' she told Kayhan Life.  "And then I went to Iran and just had this perspective of 'Wow, we really have it good here [in America]!' No matter how chaotic and crazy  it is," she added, "there is so much opportunity to be had, and you can really manifest a lot of things to come to fruition, if you work hard and fight.
Amirpour has been a member of the Academy of Motion Picture Arts and Sciences since 2016.
---