---
---
Half of the events venues in Iran have gone bankrupt since the start of the coronavirus lockdown a few months ago, causing massive job losses, according to Khosrow Ebrahimnia, the head of the national union of event venues.
Mr. Ebrahimnia made the comments in an interview with the Iranian Labor News Agency (ILNA).
"Of the 1,000 venue events in the country, close to 50 have gone bankrupt," Ebrahimnia noted. "Each one had between 10 to 15 employees, which means up to 7,000 people have lost their jobs."
"Other venues are barely surviving. They are still waiting for the financial help promised them by President [Hassan Rouhani]," Ebrahimnia explained. "The situation is critical. We hope the other 50 percent of the wedding halls and function rooms can reopen under the guidelines of the National Headquarters for Fighting Coronavirus."
"Meanwhile, several owners of event venues have gone to prison because of unpaid debts. Our union members have set up an account to fundraise and prevent others from going to prison," Ebrahimnia added. "We also hope that many people who lost their jobs will be rehired after these places reopen."
Kayhan Life recently spoke to the owner of a wedding venue in Tehran and to a DJ who plays at events in Isfahan about the economic effects of the coronavirus lockdown on their businesses.
"There have been massive job losses because of the coronavirus pandemic, but the government has been slow to respond," the owner of a wedding hall on the south side of Tehran, who wished to remain anonymous, said. "We were fully booked from the start of the winter until the end of June. Several couples had put down around $2,400 in a deposit. The coronavirus pandemic disrupted everything."
"Some couples who had given us deposits wanted to postpone the wedding date. We fully refunded others who did not want to wait and got married in March and April. However, other places deducted a percentage of the deposit for their services and gave the rest back to people," the owner noted. "We have held only two weddings at our site in the past five months, which does not even pay the wages for the guards and cleaning crew. Many venues have had no customers at all. Six wedding halls have gone bankrupt already."
"Many people involved in planning and organizing wedding services have lost their jobs and closed their businesses because of the coronavirus pandemic including DJs, sound technicians, videographers, photographers, flower shops, confectionaries, fruit sellers, boutiques, shoe stores, and hair and beauty salons," the owner explained. "Many day laborers, who worked in event venues all across the country, have been without jobs for months. They cannot collect unemployment benefits because they are not contract-workers."
Setareh, an event DJ who lives and works in Isfahan, the capital of the central province of Isfahan, said she had several offers to work at private functions after many events were canceled because of the coronavirus outbreak, but she refused.

"The Ministry of Culture and Islamic Guidance does not ban women DJs from working at weddings and other events," Setareh explained. "Men and women sit in separate sections in a wedding hall. Under the ministry's rules and guidelines, the voice of a woman DJ should not be heard in the men's section, meaning she should not sing. Also, a female DJ should not work at a mixed-sex event. We cannot get another job as a DJ if our pictures are published anywhere. That is why I did not accept any offer to work at private weddings during the coronavirus lockdown."
According to Setareh, some 6,000 people working in wedding-related industries have lost their jobs and sources of income since the coronavirus pandemic three months ago. She believes most of those people were day laborers who worked at wedding venues.
"Although DJs, lighting technicians, photographers, flower arrangers, boutiques, shoe stores, and hair and beauty salons have been severely affected, day laborers who have no financial cushion and safety net have been hardest hit," Setareh noted. "Their entire livelihood is gone. Many of them are women who are the sole breadwinners of their families. They are in a desperate situation now."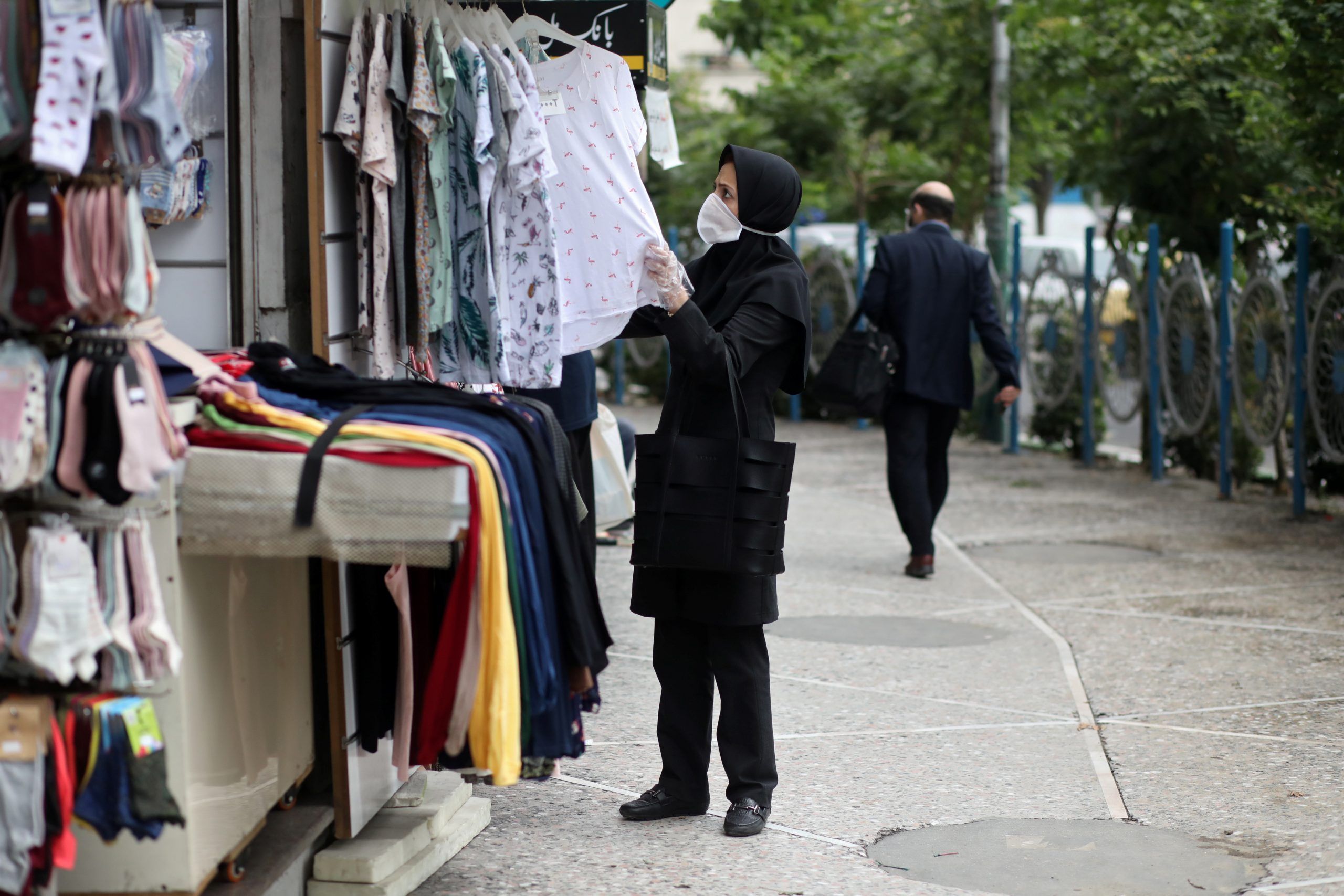 "There are three types of workers at event venues," Setareh explained. "The waiting staff who work the floor and look after the guests at a wedding, earn the highest wages. The cleaning crew and dishwashers work after the wedding when the guests have gone home. I have seen many workers who could not make ends meet, even in the best of times. The coronavirus pandemic and subsequent lockdown occurred during the busiest season for us. Most workers count on the seasonal surge in wedding ceremonies to make good money."
"Many workers have families to support. Most times, they have to pay for their children's university education and medical bills. Despite the easing of the lockdown, conditions have not improved for these workers. They are in a dire situation," Setareh said. "Although the Ministry of Culture acknowledges our profession and even penalizes musicians and us sometimes, it does not recognize our union. Many of us pay for insurance out of our own pockets. Even photographers, videographers, and hairdressers who belong to officially recognized unions are not receiving any financial help."
"I used to charge between $200 and $400 a wedding, depending on the venue's size and the number of guests," Setareh added. "Nowadays, I do it for half of that amount."
This article was translated and adapted from Persian by Fardine Hamidi.