---
By Kayhan Life Staff
---
China Petroleum and Chemical Corporation (Sinopec) has pulled out of the Yadavaran Oil Field project in the southwestern province of Khuzestan, according to Hamid Hosseini, the director of the Iranian Oil, gas, and Petrochemical Exports' Union.
"China has pulled out of the Yadavaran Oil Field project, completely," Mr. Hosseini said in an interview with the Tehran-based Didban Iran online news on Aug. 3. "China has not been involved in developing Yadavaran and Azadegan oil fields for a while now. However, this is not a serious situation."
The two former oil fields, Kushk (discovered in 2000) and Hosseinieh (discovered in 2002), were renamed Yadavaran after it was discovered that the two fields were connected.
Azadegan Oil Field is 50 miles west of Ahvaz in Khuzestan Province.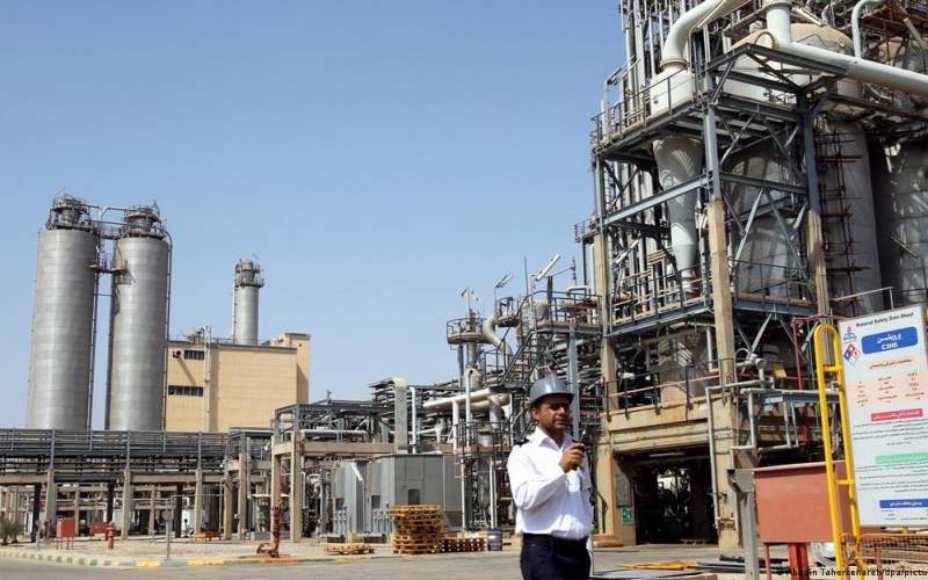 "Chinese companies which are state-owned, with extensive experience operating abroad, have not been working with Iran because of sanctions," Hosseini explained. "Our cooperation is limited to small Chinese refineries and the Chinese private sector."
"Therefore, despite the 25-year contract with the country, major Chinese companies will not work with us as long as we are under sanctions," Hosseini noted.
Iran and China signed a 25-year cooperation program or comprehensive strategic partnership, also known as the Shanghai Agreement, in Tehran on March 25, 2021, expanding the scope and scale of Beijing's influence in Iran. Under the deal, China will invest $400 billion in Iran over 25 years for a steady oil supply.
"An article in the Shanghai agreement demands Iran to resolve the nuclear and FATF issues. It also states that all countries involved must not have any banking problems," Hosseini noted. "Even the Russian state-owned companies are not working in Iran despite their previous commitments."
ANALYSIS: Saudi-Iran Deal Won't Bring Peace to the Middle East but Will Enhance China's Role As Power Broker
The Financial Action Task Force (FATF) is an intergovernmental organization founded in 1989 on the initiative of the G7 to develop policies to combat money laundering and terrorism financing.
Although the Majlis (Iranian Parliament) passed the Palermo Convention and Countering the Financing of Terrorism (CFT) and Anti-Money Laundering (AML) nearly two years ago, the Guardian Council rejected them.
In February 2020, the FATF blacklisted Iran for failing to enact the Palermo Convention, the CFT, and the AML, blocking Iran from international banking system transactions.
To restart its economy, Iran must access the Society for Worldwide Interbank Financial Telecommunication (SWIFT), a system used for banking transactions, which is only possible if the FATF removes the country from its blacklist.
"These countries [China and Russia] look after their interests, so they will not risk their $30 billion or $40 billion contracts with other countries just to save their $1 billion deal with Iran," Hosseini argued.
"OPEC [Organization of Petroleum Exporting Countries] has said its profit has dropped by $450 billion in the past 10 years," Hosseini added. "Lack of investment has made it challenging to develop our oil fields. Government's oil for goods scheme does not help the oil industry's basic needs."
Back in March, sources close to the Iranian Oil Ministry said Sinopec had unofficially stopped investing in the Yadavaran oil field, adding that the National Iranian Oil Company (NIOC) was developing the project instead.
"China is not willing to invest in Iranian oil and gas industries," a tweet by Kayhan London on Feb. 18 said. "The energy crisis in Iran is caused by 'incompetent management' and foreign policy failure."
"Although [President Ebrahim] Raisi claims his trip to China was 'successful,' some in the oil industry say that China has 'stopped' investing in Iran," the tweet added.
In an interview with the Tehran-based Tejarat News in February, Mehdi Pourghazi, a member of the Iran-Russia Chamber of Commerce, said: "The Chinese have discovered that Iran faces problems regarding international trades. The Chinese have no interest in investing in the Iranian oil and gas industries because of the sanctions. Investing in other countries poses much lower risks to them."
The uncertain fate of the Yadavaran Oil Field's contract has disrupted this project's development. Domestic contractors have also run into trouble. The problem is further compounded by periodic oil and gas industry workers' strikes over unpaid wages.
Similar Articles to This Post