---
A national opinion poll conducted by the Tehran-based Research Center for Culture, Arts, and Communications in mid-April showed that 61.3 percent of people surveyed feared that they or a family member would contract the coronavirus.
The telephone survey — titled "Public Opinion on Coronavirus" and published on the center's website on April 19 — showed that another 19.7 percent were not concerned about catching the virus, while the remaining 18.1 percent were mildly apprehensive.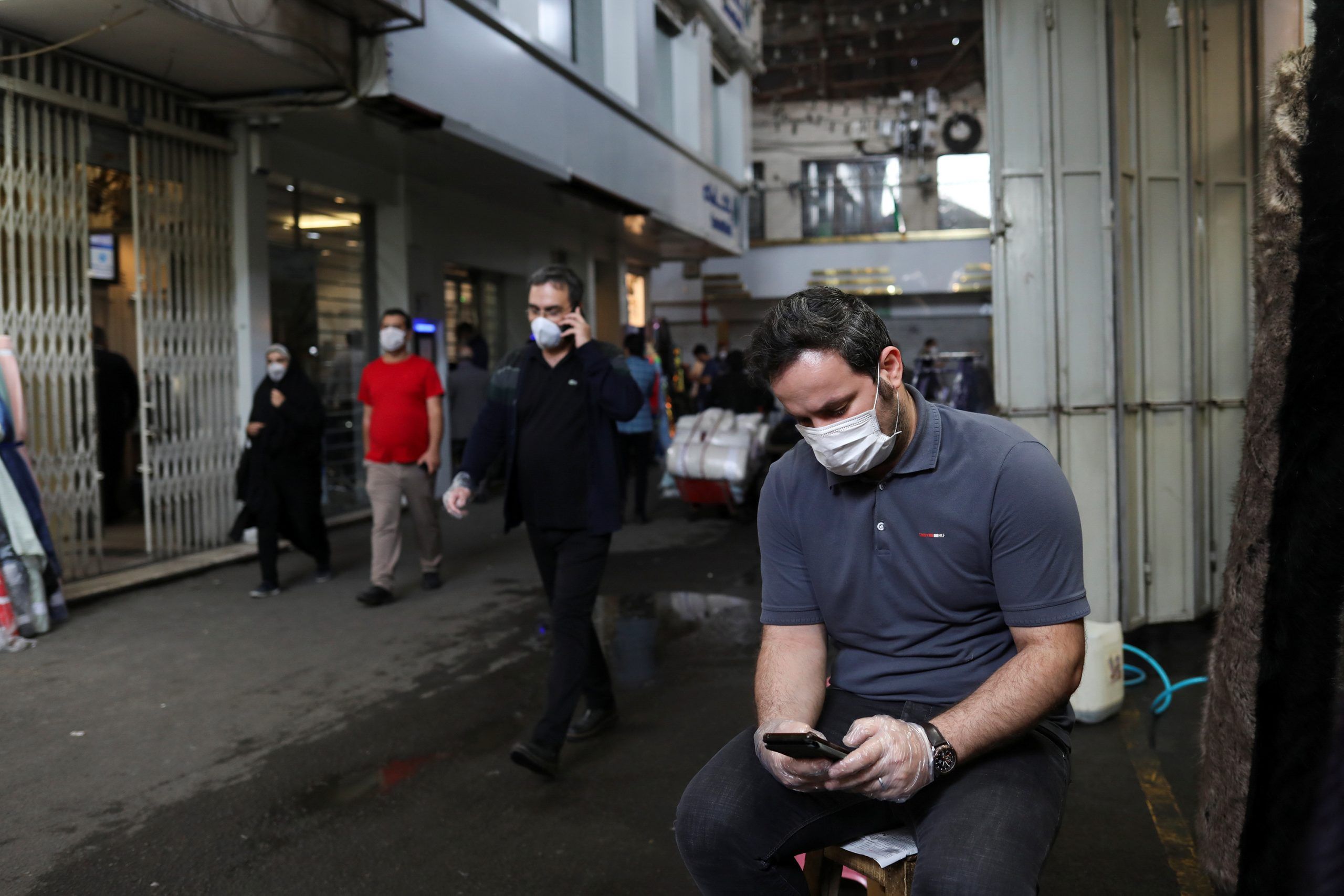 "Health and the economy were the two most important issues for people, with 56.9 percent worrying about catching the virus and 54.3 percent dreading the loss of income," the survey said. "Some 43.4 percent were stressed over their monthly bills, 38.4 percent focused on hygiene, 27 percent feared they might lose their jobs, 22.6 suffered from depression, 22.2 percent were concerned about paying their rents, and 16 percent reported increased fighting among their family members."
"Women were more worried about men about contracting the coronavirus. Also, more men experienced a drop in their income than women," the poll showed. "Those with a university education were more worried about getting sick and also suffered greater salary losses than people without a college degree."
"Men had a more difficult time than women to meet their monthly financial obligations. Also, those between the ages of 30 and 44 had a tougher time to pay their bills," the survey said. "University graduates could pay their monthly expenses easier than those without a college degree."
"While 28.8 percent said that the coronavirus epidemic would last for at least another six months or even a year, 46.1 percent believed that it would end within the next three months," the poll added.
In comments reported by the Iranian Students News Agency (ISNA) earlier this month, Dr. Minou Moharez, the director of the Iranian Research Center for HIV/AIDS (IRCHA), warned of the possible psychological and emotional impact of the coronavirus pandemic.
"While stay-at-home directives, social distancing, and self-isolation have undoubtedly helped to slow the coronavirus epidemic, we have witnessed a significant rise in incidents of domestic violence," Dr. Moharez said. "I am more concerned about people's psychological and emotional wellbeing than the economy. Mental health professionals will have to help the public after we have flattened the epidemic curve."
"I believe an alarming number of people will experience depression in the coming weeks and months," Dr. Moharez noted. "The media should focus on the issue until we can mitigate the psychological and emotional effects of the coronavirus pandemic."
"Fear of contracting coronavirus or getting sick with COVID-19 or experiencing anxiety and feeling depressed will have dire social consequences," Dr. Moharez warned.
This article was translated and adapted from Persian by Fardine Hamidi.