---
---
Zohreh Sayyadi, a social activist and children's book author, was arrested on December 10 at her home in the town of Andisheh, in the northern province of Tehran, a reliable source has told Kayhan Life.
Security agents reportedly appeared with a search warrant at the house of Ms. Sayyadi's father, seizing a computer hard disk, a laptop, headphones, CDs, and a pre-Islamic Revolution Iranian flag.
According to the source, the agents made a video recording of the entire search operation before arresting Zohreh Sayyadi.
The arresting officers reportedly told Mr. Sayyadi that his daughter would be released later that day. However, Zohreh phoned her family a few hours later letting them know that she had been taken to Tehran's Evin Prison. The authorities have released no information about the reasons for Sayyadi's arrest and the charges filed against her.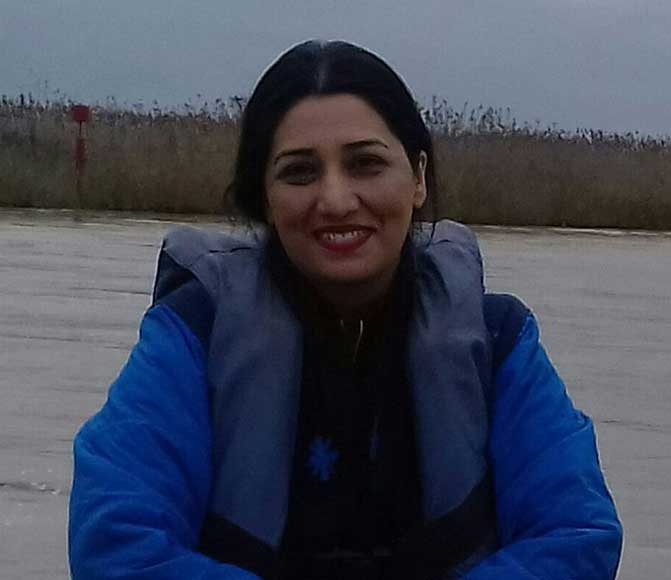 Sayyadi has been a social and environmental activist, advocating the civil rights of children with no official birth certificates. She has secured birth certificates for dozens of children using her own money. She has highlighted the plight of women and children in the southeastern province of Sistan and Baluchestan, which is one of the poorest regions in the country. She has also tutored many children in the province who could not attend regular school.
Police previously arrested Sayyadi in July 2018 for taking part in a protest held at the Majlis (Iranian Parliament) to support Iran's rightful share of the Caspian Sea waters.
A tweet by Zohreh's sister Zahra Sayyadi on December 12 said: "This is probably just another unforgivable offense my sister has committed, defending the rights of ethnic Baluchi women! Advocating people's civil rights seems to be a crime now."
An accompanying photograph showed Sayyadi on stage with two unidentified women. An image projected on a large screen behind them showed a group of ethnic Baluchis.
Zohreh Sayyadi has a degree in Persian literature and has published two storybooks for children. She has edited an edition of the Avesta, a collection of the Zoroastrian religious and sacred text. She has also taught the Persian epic poem Shahnameh, written by the great Iranian poet Abolghasem Ferdowsi (940-1020 AD).
---
[
Translated from Persian
by Fardine Hamidi]
---