---
---
Iran will soon launch its human spaceflight program with Russia's help, Morteza Barari, the director of the Iranian Space Agency (ISA), has said.
"Minister of Information and Communication Technology Mohammad-Javad Azari Jahromi recently asked us to work on Iran's human spaceflight project," Mr. Barari said in an interview with the Islamic Republic News Agency (IRNA) on October 13.
"We have already started our research. Russia is our only neighbor, and one that has space exploration and orbital launch capability. We are coordinating our efforts with them and will select an astronaut for the project soon. The astronaut will ultimately travel to space on a Russian Soyuz spacecraft, which probably will take off from the Baikonur Cosmodrome spaceport [in southern Kazakhstan]."
"We plan to send a researcher to conduct scientific studies in outer space," Barari added. "We like to think big. We hope to make significant progress in space research and human spaceflight."
A week earlier, at a ceremony marking World Space Week, held every year between October 4 and 10, Minister of Information and Communication Technology Mohammad-Javad Azari Jahromi said: "In cooperation with other countries, Iran will send an astronaut to space soon. Our scientific and technological achievements will be the envy of America."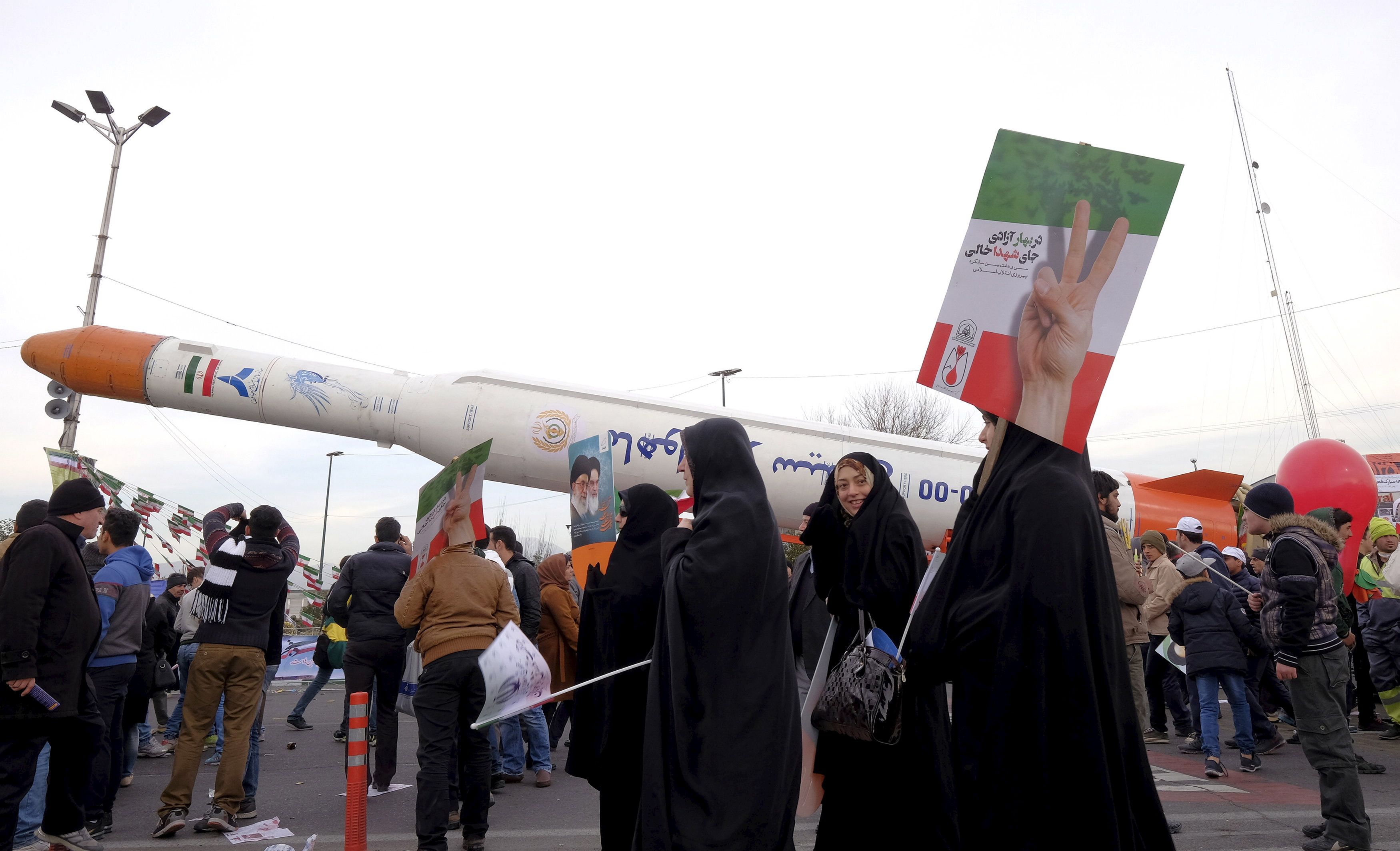 "U.S. sanctions will not stop our scientists," Mr. Jahromi was quoted as saying by the Mehr News Agency on October 5. "Iran will put an imaging satellite in the earth's orbit by 2025."
Jahromi drew a historical comparison between U.S. President Donald Trump and Yazid ibn Muawiya, the second ruler of the Umayyad Caliphate (661-750 AD), whom he said: "Surpassed Trump in ruthlessness and cold-heartedness, and tortured the most innocent and honest human being [a reference to Shia third Imam Al-Husayn ibn Ali ibn Abi Talib] on the planet."
"Mr. Trump! Activate your satellites, so we can meticulously monitor the route from Najaf to Karbala in the coming days," Jahromi added.
Najaf and Karbala are Shia holy cities in southern Iraq. Karbala, which is 80 kilometers south of the capital city Baghdad, is the site of Imam Hussein's Shrine. He was a grandson of Prophet Mohammad, who was martyred on October 10, 680 AD, during a battle with Yazid's army. Imam Husayn's father, Ali ibn Abi Talib, Shia's first Imam, is buried in Najaf, which is 190 kilometers south of Baghdad.
Iranian Deputy Defense Minister Brigadier-General Ghasem Taghizadeh, who was also at the ceremony marking World Space Week, said: "Iran will soon use a domestically built light booster rocket to put a Tolu weather satellite in orbit."
"Several notable scientists at NASA [the National Aeronautics and Space Administration] are Iranians," Commander Taghizadeh added. "So we should support our young people and use the existing resources to develop our defense capabilities."
---
[Translated from Persian by Fardine Hamidi]
---