---
---
The headquarters of the Ettelaat newspaper, one of the oldest publications in Iran and the longest-running Persian daily in the world, are in danger of being destroyed. Tehran City Council has recently discovered that the historic building, which dates back to the Qajar era (1796-1925), was never placed on the Heritage Protection Registers, and only had 'Valuable Site' status.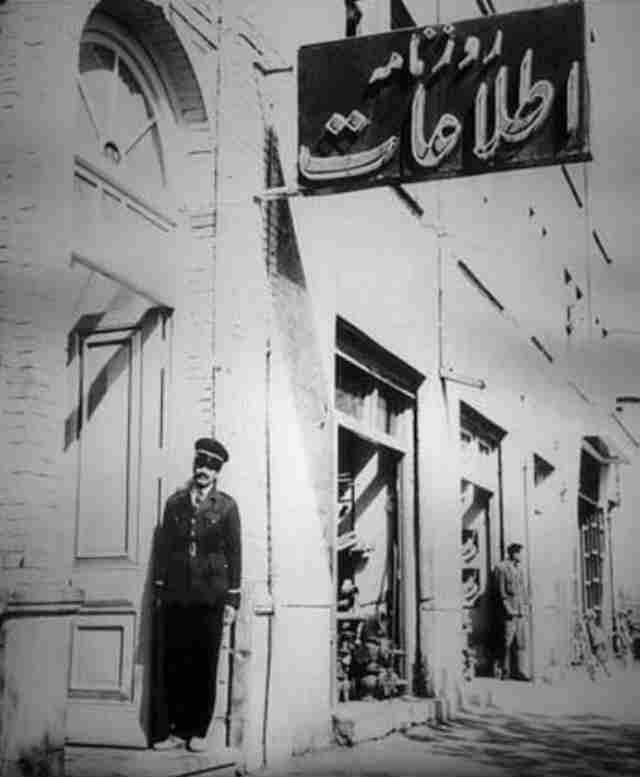 Its new owner could legally alter, renovate, or destroy the building without getting a permit from city authorities.
The Committee for the Conservation of Historic Homes in Tehran recently confirmed that the Cultural Heritage, Handicrafts and Tourism Organization of Iran (ICHTO) had listed the building as a 'Valuable Site' on the national registry, which means that it is not part of the 'Conservation Area' and, therefore, not protected by Tehran City Council's planning policy.
Ettelaat was founded by one of the country's prominent journalists, Abbas Massoudi, in 1926. The original building is reportedly 800 square meters. A businessperson recently bought the building.
The land registry records reportedly show that the section of the building built much later during Pahlavi rule (1925-1979) was mistakenly listed on the National Heritage Protection Register.
According to the Committee for the Conservation of Historic Homes in Tehran, this is not the first time that ICHTO has incorrectly designated a building as a 'Valuable Site' instead of listing it on the Heritage Protection Register. As a result, some owners have, in the past, made significant changes to listed buildings or demolished them without having to inform the Tehran City Council or the ICHTO.
Dr. Mohammad Hossein Talebian, the deputy director of ICHTO, assured the public that the Ettelaat Publishing building would be included on the list of protected sites in Tehran.
"It is illegal to demolish registered buildings and national heritage sites. Offenders will be prosecuted to the full extent of the law," Dr. Talebian said. "The sale contract and the deed of ownership must state that the property is on the list of protected national heritage sites. ICHTO must approve all construction works, including repair, renovation, or demolition."
According to Mahmoud Doaei, the managing editor of Ettelaat Publications, the paper is only the leaseholder and not the owner of the property.
"No construction or renovation work should start without prior agreement between the seller and the buyer," Mr. Doaei noted. "They [the new owners] need to get a building permit from the City Council and ICHTO, which seems highly unlikely in this case."
"Selling a property listed on the Heritage Protection Registers does not automatically mean that the owner would demolish the building," Mohsen Sheikholeslam, the deputy director of ICHTO, said recently. "Owners rarely break the law. We are discussing the issue with the local authorities in District 12. We are proposing to renovate the building and convert it into a journalism museum."
---
[
Translated from Persian
by Fardine Hamidi]
---